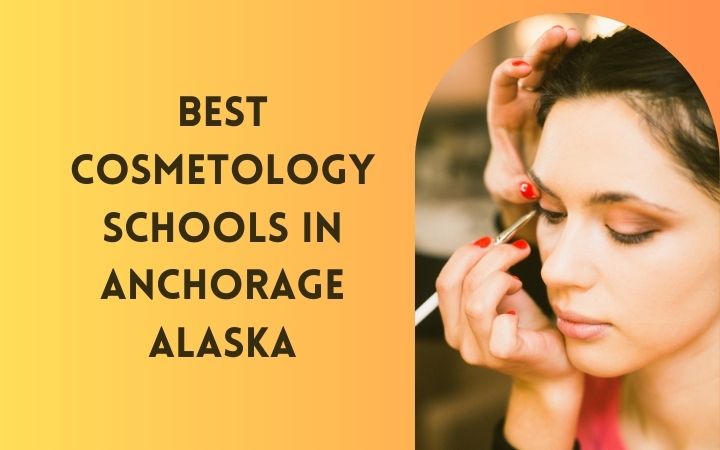 You can begin a whole new and exciting career by going to cosmetology school. Once you have finished your course and got a certificate, you can take charge of your career and manage your own time. Many people have a very limited vision of what they speak about cosmetology careers. But that is not true, if you enter this field, you can have numerous options to select from.
If you are planning to step into cosmetology school in Anchorage, Alaska you should know a few things to achieve your goal. There are lots of specialities in this field and most of the course requires training and licensing.
Have a deep look into the best cosmetology school and its information
3 Best Cosmetology Schools In Anchorage Alaska
1. Trendsetters School of Beauty In Anchorage Alaska

Trend Setters School was originated by Dennis and Connie Mill House. They set the bar high for a successful foundation of education for the students and instructors.
When you decide to work here, you will be getting so much of a learning experience. Check out all the amazing opportunities that they are providing to their beloved students.
Course details
Cosmetology I
Cosmetology II
Duration
Cosmetology I – 350 hours
Cosmetology II – 1300 hours
Price
Tuition cost: $ 7000, Books & Equipments and permit: $ 2375
The total tuition cost: is $ 9500
Accreditation
Trendsetter School of Beauty is recognized by the National Accrediting Commission of Career Arts & Sciences
Achievement
This school is on the list for the UAA Fast Track Grant Program. The grant here provides free tuition to a qualified student for the UAA's fast-track career certificate program
College website: https://www.trendsettersak.com/
Social website: https://www.facebook.com/trendsettersak/
2. MetrOasis LLC Advanced Training Centre & Beauty School In Anchorage Alaska

MetrOasis LLC Beauty School is a unique place with knowledgeable and passionate people located in Anchorage. It offers 3 programs that give training for three qualifications including an Alaska cosmetology license( Esthetics), and an Alaska cosmetology license ( Hair Design). To get a quality beauty course education at an affordable price, I would recommend this school to you
Course details
Hairdressing
Esthetics
Alaska 12-Hour Nail Program
Alaska 35-Hour Braiding Class
Duration
The total program length is 10.3 months
Price
Tuition: $ 6, 145, Equipment & Student Kit: $ 2, 085, Registration fee: $ 130, Lab Material Fee: $ 800, Books & Study Material: $ 700, State permit fee: $ 125
Total tuition fee: $ 9,985
Approval
This school is approved by the Municipality of Anchorage
Achievements
MetrOasis ATC was voted as one of the "Best Beauty schools" in Anchorage, Alaska
College website: https://www.metroasis.com/
Social website: https://www.facebook.com/MetrOasisATC/
3. Academy of Hair Design In Anchorage Alaska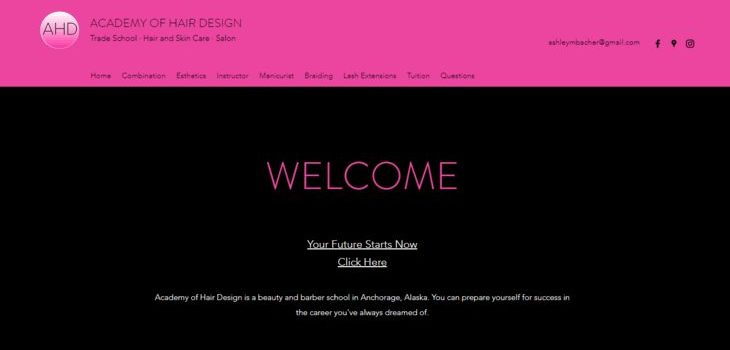 Academy of Hair Design is a beauty and barber school that will help you get the success you have always dreamed of. Whether you are considering a career change or simply looking to enhance your skills, their combination course gives everything you need. Make sure to sign up today to reserve your place here.
Course details
Esthetics
Instructor
Nano christ
Braiding
Lash Extensions
Duration
The program length is 14.4 months
Price
Tuition fee: $ 7000
Accreditation
The Academy of hair design is accredited by the National Accrediting Commission of Career Arts & Sciences
Achievement
This beauty school has won the Springfield Small Business of the Year Award in 2020
College website: https://www.ahdalaska.com/
Social website: https://www.facebook.com/AcademyOfHairDesignAlaska/
Conclusion
You can earn more money by developing your skills and by using creativity. With your talent, you can help people to feel beautiful every day. The only thing is you need to find the best courses and colleges. We have listed some of the beauty schools in Anchorage Alaska, check them and choose your career path.
FAQs
Where do I begin to become a cosmetologist?
The first step to becoming a cosmetologist is to search for top beauty schools for your career. Many beauty schools give several dates throughout the year. See which is comfortable for you.
What are the requirements for cosmetology school and license?
Cosmetology and school licence requirements may vary state by state. In Anchorage, Alaska you need to have the following things
1. GED or high school education
2. 16 years of age or older
3. Need to complete a board-approved program
How long is the Cosmetology school program in Anchorage?
Certificate and diploma programs can be finished within 9 to 12 months. But Associate program in cosmetology can take up to 18 to 24 months
Related Articles