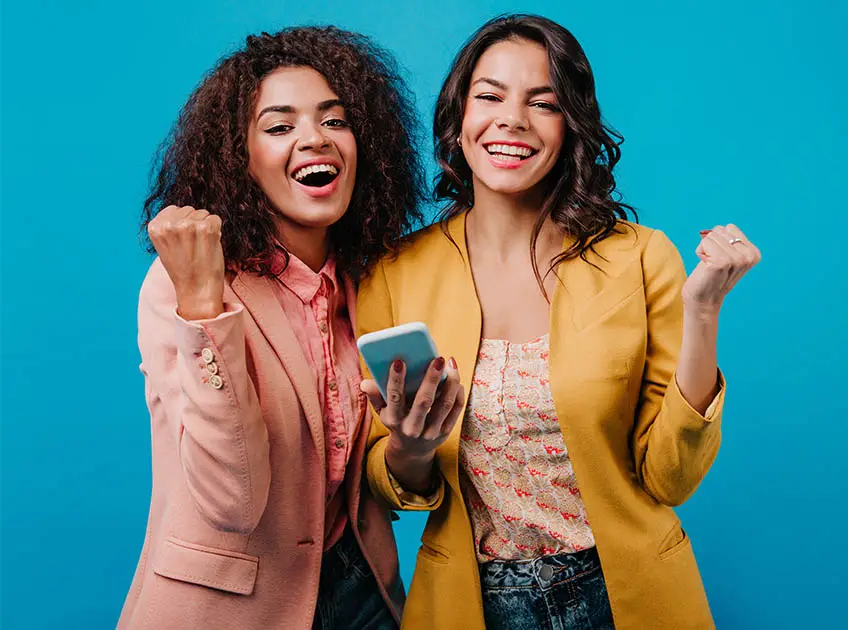 Life without friends can be boring as we share so many sweet and sad moments with them. The almighty Jesus has described friendship as a strong bond that connects two individuals to understand each other, help in bad times, and cherish happiness together. The Holy Bible has several mentions about friendship, trust, and loyalty. With the help of God's blessings, we can nurture the sweet bond of togetherness. Keep reading this post for some beautiful Bible verses about friendship and share them with your buddies.
75 Bible Verses About Friendship
Celebrate the special feeling on this friendship day with Bible verses for friends. Adapt the learning of these verses in life to maintain a strong connection with your loved ones.
1. "One who has unreliable friends soon comes to ruin, but there is a friend who sticks closer than a brother." ―Proverb 18:24
2. "Greater love has no one than this that someone lay down his life for his friends." ―John 15:13
3. "Carry each other's burdens, and in this way, you will fulfill the law of Christ." ―Galatians 6:2
4. "A friend loves at all times, and a brother is born for a time of adversity." ―Proverbs 17:17
5. "Iron sharpens iron, and one man sharpens another." ―Proverbs 27:17
6. "Do nothing out of selfish ambition or vain conceit. Rather, in humility value others above yourselves." ―Philippians 2:3
7. "The wise prevail through great power, and those who have knowledge muster their strength." ―Proverbs 24:5
8. "Whoever goes about slandering reveals secrets, but he who is trustworthy in spirit keeps a thing covered." ―Proverbs 11:13
9. "He has put forth his hands against those who were at peace with him; he has violated his covenant. "―Psalm 55:20
10. "My command is this: Love each other as I have loved you. Greater love has no one than this: to lay down one's life for one's friends." ―John 15:12-13
11. "Do not be deceived: "Bad company ruins good morals." ―1 Corinthians 15:33
12. "A Song of Ascents. Of David. Behold, how good and pleasant it is when brothers dwell in unity!" ―Psalm133:1
13. "As in water face reflects face, so the heart of man reflects the man." ―Proverbs 27:19
14. "Listen to advice and accept discipline, and at the end, you will be counted among the wise." ―Proverbs 19:20
15. "Be of the same mind toward one another; do not be haughty in mind, but associate with the lowly. Do not be wise in your own estimation." ―Romans 12:16
16. "Rejoice with those who rejoice, weep with those who weep." ―Romans 12:15
17. "Beloved, if our heart does not condemn us, we have confidence before God; ―1 John 3:21
18. "My intercessor is my friend as my eyes pour out tears to God; on behalf of a man he pleads with God as one pleads for a friend." ―Jobs 16:20-21
19. "When Job prayed for his friends, the Lord restored his fortunes, giving him twice as much as before." ―Job 42:10
20. "Let love be genuine. Abhor what is evil; hold fast to what is good. Love one another with brotherly affection. Outdo one another in showing honor." ―Romans 12:9-10
21. "For where two or three are gathered in my name, there am I among them." ―Matthew 18:20
22. "I thank my God in all my remembrance of you, always in every prayer of mine for you all making my prayer with joy, because of your partnership in the gospel from the first day until now." – Philippians 1:3-5
23. "Oil and perfume make the heart glad, and the sweetness of a friend comes from his earnest counsel." ―Proverbs 27:9
24. "Therefore encourage one another and build one another up, just as you are doing." ―1 Thessalonians 5:11
25. "He who withholds kindness from a friend forsakes the fear of the Almighty." ―Job 6:14
26. "And the Scripture was fulfilled that says, "Abraham believed God, and it was counted to him as righteousness"—and he was called a friend of God." ―James 2:23
27. "Many will seek the favor of a generous man, and every man is a friend to him who gives gifts." ―Proverb 19:6
28. "Love one another with brotherly affection. Outdo one another in showing honor." ―Romans 12:10
29. "Whoever walks with the wise becomes wise, but the companion of fools will suffer harm." ―Proverbs 13:20
30. "Bear with each other and forgive one another if any of you has a grievance against someone. Forgive as the Lord forgave you." ―Colossians 3:13
31. "Faithful are the wounds of a friend; profuse are the kisses of an enemy." ―Proverbs 27:6
32. "Elijah said to Elisha, "Stay here; the Lord has sent me to Bethel." But Elisha said, "As surely as the Lord lives and as you live, I will not leave you." So they went down to Bethel." ―2 Kings 2:2
33. "Put no trust in a neighbor; have no confidence in a friend; guard the doors of your mouth from her who lies in your arms;" ―Micah 7:5
34. "Do not be misled: Bad company corrupts good character." ―1 Corinthians 15:33
35. "Yield now and be at peace with Him; thereby good will come to you." ―Job 24:21
36. "A dishonest man spreads strife, and a whisperer separates close friends." ―Proverbs 16:28
37. "Above all, keep loving one another earnestly, since love covers a multitude of sins. Show hospitality to one another without grumbling. As each has received a gift, use it to serve one another, as good stewards of God's varied grace." ―1 Peter 4:8-10
38. "One who forgives an affront fosters friendship, but one who dwells on disputes will alienate a friend." ―Proverbs 17:9
39. "Make no friendship with a man given to anger, nor go with a wrathful man, lest you learn his ways and entangle yourself in a snare." ―Proverbs 22:24-25
40. "I am distressed for you, my brother Jonathan; very pleasant have you been to me; your love to me was extraordinary, surpassing the love of women." ―2 Samuel 1:26
41. "And let us consider how to stir up one another to love and good works, not neglecting to meet together, as is the habit of some, but encouraging one another, and all the more as you see the Day drawing near." ―Hebrews 10:24-25
42. "Like a bad tooth and an unsteady foot. Is confidence in a faithless man in time of trouble" ―Proverb 25:19
43. "If either of them falls down, one can help the other up. But pity anyone who falls and has no one to help them up" ―Ecclesiastes 4:10
44. "For God so loved the world, that he gave his only Son, that whoever believes in him should not perish but have eternal life." ―John 3:16
45. "Anyone who withholds kindness from a friend forsakes the fear of the Almighty." ―Job 6:14
46. "You adulterous people! Do you not know that friendship with the world is enmity with God? Therefore whoever wishes to be a friend of the world makes himself an enemy of God." ―James 4:4
47. "Two are better than one, because they have a good return for their labor." ―Ecclesiastes 4:9
48. "Rather, clothe yourselves with the Lord Jesus Christ, and do not think about how to gratify the desires of the flesh." ―Romans 13:14
49. "My friends scorn me; my eye pours out tears to God, that he would argue the case of a man with God, as a son of man does with his neighbor." ―Job 16:20-21
50. "He who loves purity of heart, and whose speech is gracious, will have the king as his friend." ―Proverbs 22:11
51. "Do not forsake your friend or a friend of your family, and do not go to your relative's house when disaster strikes you—better a neighbor nearby than a relative far away." ―Proverbs 27:10
52. "But you will be betrayed even by parents and brothers and relatives and friends, and they will put some of you to death," ―Luke 21:16
53. "Peace I leave with you; my peace I give to you. Not as the world gives do I give to you. Let not your hearts be troubled, neither let them be afraid." ―John 14:27
54. "That is, that we may be mutually encouraged by each other's faith, both yours and mine." ―Romans 1:12
55. "Love one another with brotherly affection. Outdo one another in showing honor. Do not be slothful in zeal, be fervent in spirit, serve the Lord." – Romans 12:10-11
56. "Do not make friends with a hot-tempered man, do not associate with one easily angered, or you may learn his ways and get yourself ensnared." ―Proverbs 22:24-25
57. "This is my commandment, that you love one another as I have loved you. Greater love has no one than this, that someone lay down his life for his friends. You are my friends if you do what I command you" ―John 15:12-14
58. "As soon as he had finished speaking to Saul, the soul of Jonathan was knit to the soul of David, and Jonathan loved him as his own soul. And Saul took him that day and would not let him return to his father's house. Then Jonathan made a covenant with David, because he loved him as his own soul." ―1 Samuel 18:1-3
59. "A righteous man is cautious in friendship, but the way of the wicked leads them astray." ―Proverbs 12:26
60. "Carry each other's burdens, and in this way, you will fulfill the law of Christ." ―Galatians 6:2
61. "Beloved, let us love one another, for love is from God, and whoever loves has been born of God and knows God." ―1 John 4:7
62. "God sets the lonely in families, he leads out the prisoners with singing; but the rebellious live in a sun-scorched land." ―Psalm 68:6
63. "Then He said to them, "Suppose one of you has a friend, and goes to him at midnight and says to him, 'Friend, lend me three loaves;" ―Luke 11:5
64. "If I speak in the tongues of men and of angels, but have not love, I am a noisy gong or a clanging cymbal. And if I have prophetic powers, and understand all mysteries and all knowledge, and if I have all faith, so as to remove mountains, but have not love, I am nothing. If I give away all I have, and if I deliver up my body to be burned, but have not love, I gain nothing. Love is patient and kind; love does not envy or boast; it is not arrogant or rude. It does not insist on its own way; it is not irritable or resentful;" ―1 Corinthians 13:1-13
65. "No longer do I call you servants, for the servant does not know what his master is doing; but I have called you friends, for all that I have heard from my Father I have made known to you." ―John 15:15
66. "Now when Job's three friends heard of all this evil that had come upon him, they came each from his own place, Eliphaz the Temanite, Bildad the Shuhite, and Zophar the Naamathite. They made an appointment together to come to show him sympathy and comfort him." ―Job 2:11
67. "Even my close friend in whom I trusted, who ate my bread, has lifted his heel against me." ―Psalm 41:9
68. "But, beloved, we are convinced of better things concerning you, and things that accompany salvation, though we are speaking in this way." ―Hebrew 6:9
69. "My relatives have failed, and my intimate friends have forgotten me." ―Job 19:14
70. "Here's the lesson: Use your worldly resources to benefit others and make friends. Then, when your earthly possessions are gone, they will welcome you to an eternal home." ―Luke 16:9
71. "Brothers and sisters, do not slander one another. Anyone who speaks against a brother or sister or judges them speaks against the law and judges it. When you judge the law, you are not keeping it, but sitting in judgment on it. " ―James 4:11
72. "For it is not an enemy who taunts me— then I could bear it; it is not an adversary who deals insolently with me— then I could hide from him. But it is you, a man, my equal, my companion, my familiar friend. We used to take sweet counsel together; within God's house we walked in the throng." ―Psalm 55:12-14
73. "Put on then, as God's chosen ones, holy and beloved, compassionate hearts, kindness, humility, meekness, and patience, bearing with one another and, if one has a complaint against another, forgiving each other; as the Lord has forgiven you, so you also must forgive. And above all these put on love, which binds everything together in perfect harmony." ―Colossians 3:12-14
74. "Then Jesus said to them, "Suppose you have a friend, and you go to him at midnight and say, 'Friend, lend me three loaves of bread; a friend of mine on a journey has come to me, and I have no food to offer him.' And suppose the one inside answers, 'Don't bother me. The door is already locked, and my children and I are in bed. I can't get up and give you anything.' I tell you, even though he will not get up and give you the bread because of friendship, yet because of your shameless audacity he will surely get up and give you as much as you need." ―Proverbs 25:13 The Message
75. "This is how we know what love is: Jesus Christ laid down his life for us. And we ought to lay down our lives for our brothers and sisters. If anyone has material possessions and sees a brother or sister in need but has no pity on them, how can the love of God be in that person? Dear children, let us not love with words or speech but with actions and in truth." ―1 Samuel 30:26 New International Version
These Bible verses are perfect to celebrate friendship day. Share a verse with your close friend and let them know how important they are in your life. God has shared his thoughts for us in the Bible to live a happy life and maintain a healthy relationship with everyone. Read the friendship verses with buddies to rejoice in sweet moments of togetherness.
Image Credit: freepik
You Might Also Like: