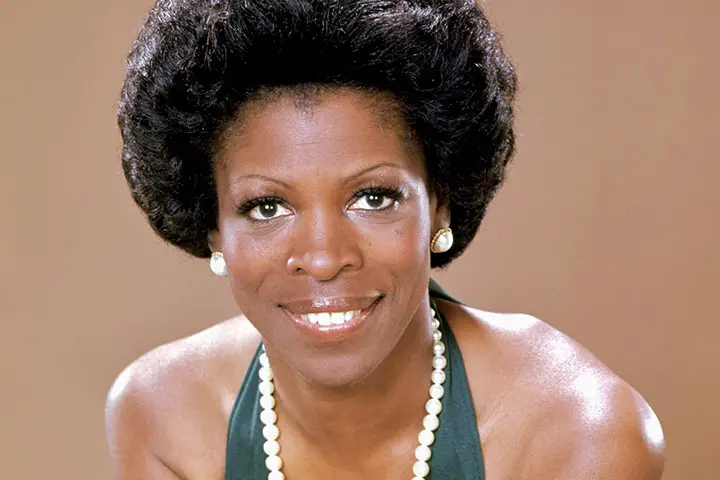 The real name of Roxie Roker is Roxie Alberta Roker was born on 28th August 1929 and died on 2nd December 1995. She is an American actress who performed in "The Jefferson", a CBS sitcom that was telecasted between 1975 to 1985. She is the mother of Lenny Kravitz, a rock musician as well as a paternal grandmother of Zoe Kravitz actress. From her college days, Roxie featured in several productions. After she appeared in many Broadway plays, she finally acted in full-time as an actress. With television shows and movies, she also did plenty of community work. Roxie worked on eradicating child abuse as well as neglect. She gave her hand during a time of racism was deeply prevalent.
Roxie Roker – Height, Weight, Age, Movies & Family – Biography
Roxie Roker Childhood Accomplishments
Roxie Roker was born in Miami, Florida, and brought up in New York. Roxie spent her childhood days in New York and then switched to Washington DC because of her higher studies. Roxie's parents are Bessie from Georgia and Albert Hubert Roker from the Bahamas. Her mother Bessie was an African – American, on the other hand, and her father Albert was an Afri- Bahamian. Roxie came from a very poor family where her father worked as a porter and her mother did a domestic worker job. She attended Washington DC Howard University to earn a Fine Arts degree. She pursued her degree in the year 1952.
During her college, Roxie became a part of many productions. Also a Howard Players member and Alpha Kappa Alpha Sorority Inc member. Later she studied at the Shakespeare Institute in England. After her graduation, she went to New York in order to pursue an acting career and also to support herself. She began her professional acting career with the help of Negro Ensemble Company, in which she worked as a successful stage performer.
Roxie Roker Awards and achievements:
Obie Award has been received by Roxie Roker in 1974 from the Village Voice.
She won the National Association for the Advancement of Colored People (NAACP) Award in the genre of Best Actress for the sitcom "The Jeffersons" in 1978.
In 1974, She has got nominated for Broadway's Tony Award for the movie "The River Niger".
Best known for
Rookie Roker is well known for her roles as "Ododo" and "Rosalee Pritchard". She has received very good reviews from the audience.
Her role as "Matie Williams" in the "The Niger River" was greatly appreciated by the people and even gained a few awards as well as achievements for her excellent performance
Roxie Roker Body Measurements
| | |
| --- | --- |
| Height | 5 ft 7 in or 170 cm |
| Weight | 56 kg or 123.5 lbs |
| Eyes Color | Dark Brown |
| Hair Color | Dark Brown |
| Natural Breasts or Implants | Natural |
Interesting Facts about Roxie Roker
Roxie Roker shared a picture with her son Lenny Kravitz
Lenny Kravitz released a picture of her mom and wished her a Happy mother's day
The amazing Roxie had a wonderful smile
Roxie Roker had placed in Amazing vintage photos of past generation Black celebrities

She has given a publicity shot for the show "The Jeffersons"

Roxie Roker looking fantastic as always
Roxie Roker Personal Info
| | |
| --- | --- |
| Full Name | Roxie Albertha Roker |
| Nickname | Roxie |
| Occupation | Actress, Television Personality, News Anchor |
| Religion | – |
| Date of Birth | 28 August 1929 |
| Date of Death | 2 December 1995 |
| Birthplace | Miami, Florida, United States |
| Zodiac Sign | Virgo |
| Father Name | Albert Roker |
| Mother Name | Bessie Mitchell |
| Spouse | Sy Kravitz (m. 1962–1985) |
| Children | Lenny Kravitz |
Pre relationship of Roxie Roker
Roxie was married to Sy Kravitz, a television producer in 1962. Like her Helen Wills character in "The Jefferson". She married a white man. This couple had a son named Lenny Kravitz, singer, songwriter, and actor who was born on 26th May 1964 and they got a divorce in 1985.
Roxie Roker Career
When Roxie reached New York, she received an offer from NBC's New York office and she never stopped performing in several Broadway plays.
She has done off-Broadway shows and played Jean Genet in "The Blacks". She continued her performance in different plays until she obtained her first Broadway role.
Roxie has performed in "The Niger River", and has been appreciated by many audiences
She worked on WNEW-TV as a reporter in New York. Roxie also hosted a show called "Inside Bedford -Stuyvesant". Through this show, she had taken a deal of many events in the place of Brooklyn and its surrounding area.
"The Jeffersons" is the second longest-running American sitcom in which she has played a memorable character in it.
In the year 1974, she done a minor role in "Claudine", an American movie where she played the role of Mrs. Winston.
She also appeared in the film " Amazon Women on the Moon", a science fiction movie in 1987.
Roxie Roker Family and personal life
Roxie was a hard worker and successful American actress who worked in different domains. She married Sy Kravitz and had one son. She lived for 66 years and died because of breast cancer in 1995. At that time, she was 5 feet 7 inches tall and 56 kgs in weight. She is a renowned actress, television as well as news anchor. Not only does she love her profession but also loved to do community service. Her actress works are well celebrated and also recognized by most people even after her death.
What is the net worth of Roxie Roker?
The net worth of Roxie Roker is around 1.5 million US dollars.
What are her sources of income?
She earned huge income from film and television acting as well as news anchoring
How much is Roxie Roker educated?
Roxie Roker finished her schooling at a local high school in 1948 and She attended her graduation at Howard University in Washington, D.C.In 1952, She completed her bachelor's degree in Fine Arts.
Does Roxie Roker smoke?
There are no proper details available about smoking.
Controversies of Roxie Roker
She doesn't involve in any controversies in her professional and personal life
How old is Roxie Roker?
She lived till the age of 66 Years
is Roxie Roker Married?
Yes. Roxie Roker married a Sy Kravitz in 1962. He was a famous Television Producer. In 1964, Her son named Lenny Kravitz who is a popular singer, actor, and songwriter was born. After that, Roxie Roker and Sy Kravitz got divorced in 1985. Till her death, she was lived as a single.
Assets of Roxie Roker
As per records, no information is available about her asset details.
Does she have any tattoos?
No tattoo details are available
Does she own any brand?
She doesn't own any brand
Roxie Roker Movies List
1974 – Change at 125th Street, Claudine
1975,85 – The Jeffersons
1977 – Roots, Billy: Portrait of a Street Kid
1979 – $weepstake$, The Bermuda Triangle
1982 – Fantasy Island
1983 – Making of a Male Model
1983,87 – ABC Afterschool Specials
1987 – Amazon Women on the Moon
1990 – Penny Ante: The Motion Picture