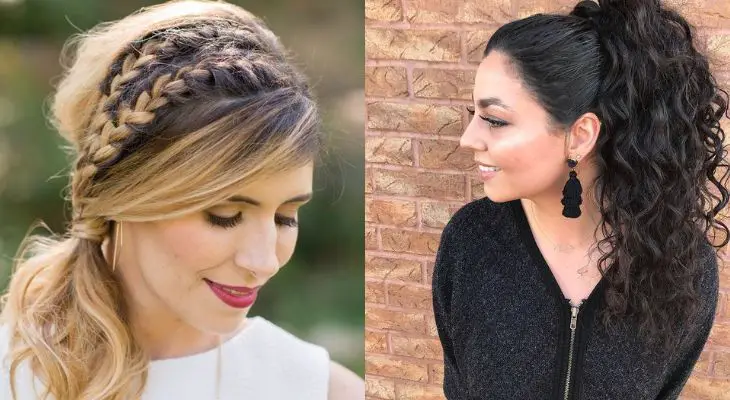 Of all the hairstyles, the ponytail is one of the most comfortable and simple hairstyles. No matter the hair type or curl pattern, there is a ponytail out there for ladies to wear for any event. Within a few minutes, you can have the perfect updo of your dreams with the upcoming inspired ponytail hairstyles. From elegant bows to pretty pearls, there are a plethora of ways to update the go-to ponytail hairstyle. See and pick your favorite, then prepare to have the most stylish ponytail of all time. 
18 Cute And Easy Ponytail Hairstyles to Try Now
1. Curly Ponytail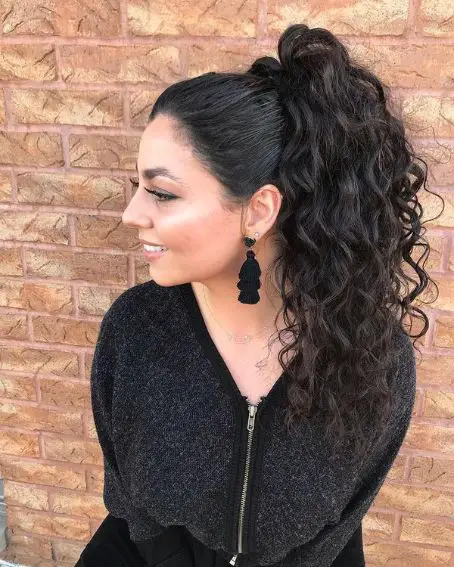 Whether you have natural curls or achieved through any hot tools, wearing a pony style will allow the curl to cascade for maximum drama. It proves that you don't need complicated long locs to rock the event, wrap some of your hair, and leave the rest of the hair freely.
2. Mid ponytail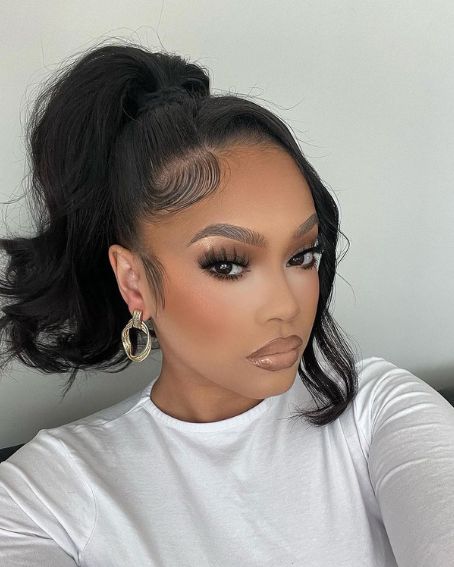 This classic mid-style ponytail hits all the right spots with its wrapped base and gentle curl. It is very effortless as it looks, to create this style gather hair into a pony and then secure it with a hair tie. Lastly, give some soft curls and you are all set now.
3. Power Ponytail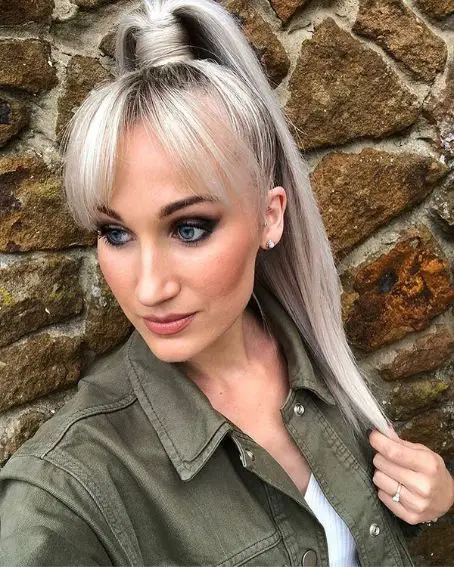 Let your hair strike some power pose, this power ponytail with smoky eyes is a perfect combo and it can wear for grand parties. Blonde curtain bangs give even more attraction, if you are an oval face, then choose this style right away.
4. Flipped Ponytail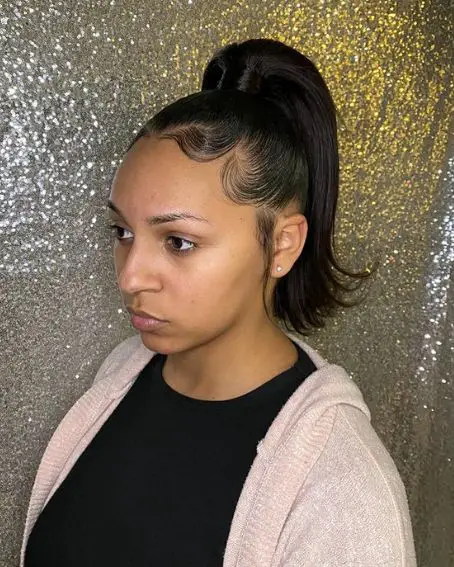 After combing the hair into a high, use a flat iron to gently flip up the ends. By doing this, you will be left with an amazing sleek style retro look that will make you get excellent compliments.
5. Short Ponytail With Long Side Bang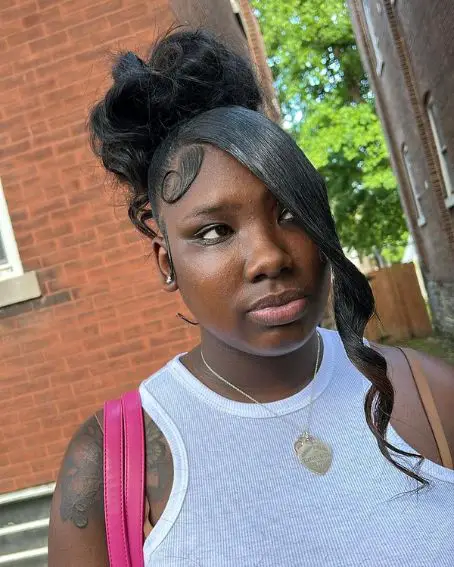 If you are feeling limited on hairstyle for the short haircut, try this cute yet chic easy ponytail that looks wonderful on your shorter hair. No better ponytail for you than this short ponytail with a long side bang.
6. High Bun Ponytail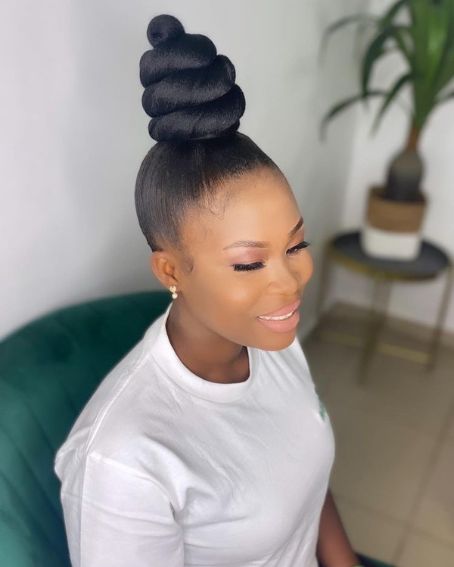 Do you know what is cool about ponytails? There is a style to match any vibe that you are feeling. When you are in the mood to have a long or free-style pony, don't overthink much go for a high bun ponytail.
7. Easy Braid Ponytail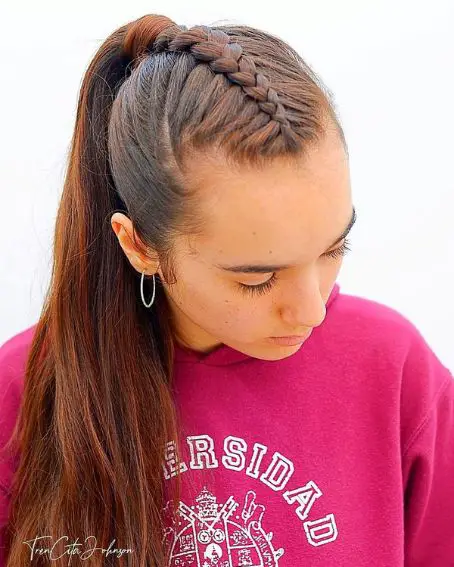 The more you look at this braided pony style, the more splendid it becomes. It may seem very difficult and take a lot of time, but absolutely no, it is a quick and beautiful middle braided ponytail looks very good on all faces.
8. Wavy Ponytail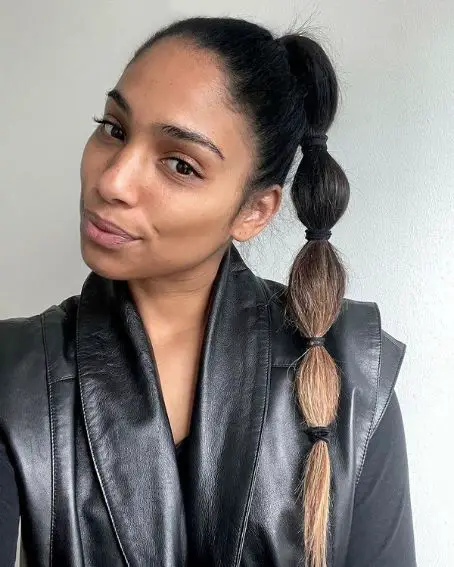 A wavy ponytail is an ultimate and elegant hairstyle. To do this style, wrap your hair with a band and then give a wavy layer into the hair using any product, through which you can attain more voluminous hair.
9. Sleek Back Ponytail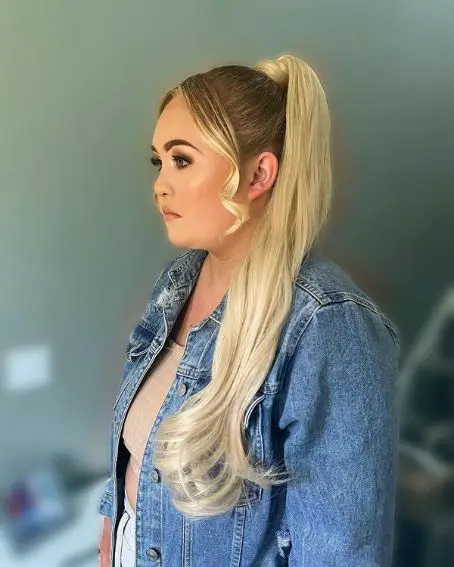 With a few easy tweaks, this sleek back ponytail becomes instantly elevated. Ensure you are starting with a crispy middle part and better to use a rat tail comb. Use a paddle to brush up the ponytail to add some soft volume.
10. Half Up Half Down Ponytail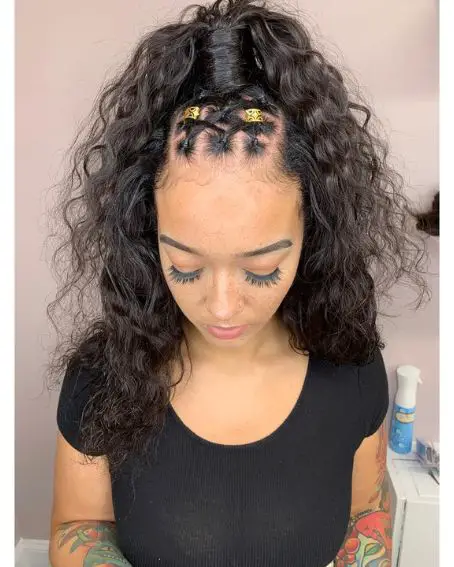 Are you looking for a modern hairstyle to suit the casual occasion? Then this hybrid look is for you. To create this style, split your hair into two sections, tie your top section with a band or any wrapping products then leave it freely.
11. Soft Textured Ponytail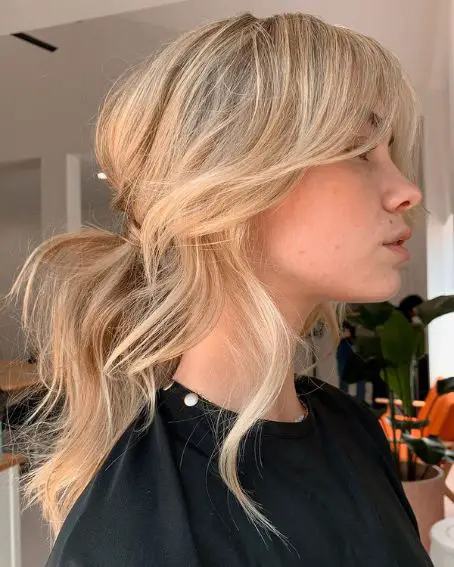 Let your natural curls go freely with the textures ponytail. This style gives such an impact and stunning look. Gently backcomb your ponytail section to boost volume instantly.
12. Bubble Ponytail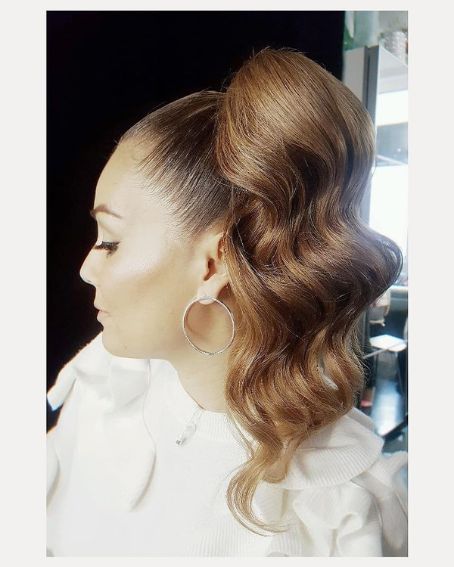 Don't think this bubble hairstyle is intricate and complicated, but it is very easy to achieve than they look. Began with a classic high ponytail and tie off a section of your hair every few inches. Lastly, pull out each section to get a bubble look.
13. Cornrow Ponytail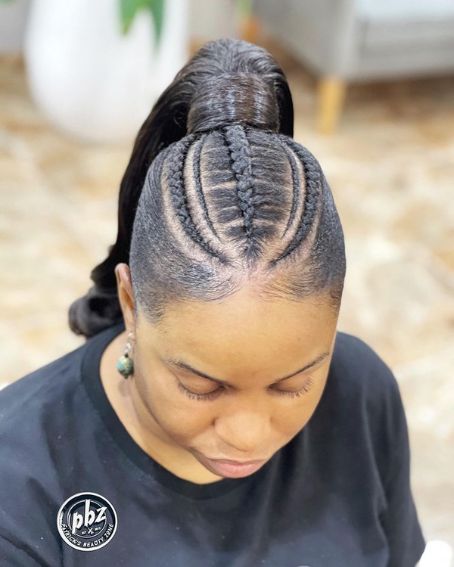 Simple, chic, and excellent, this cornrow ponytail is the perfect guest hairstyle. It is a protective hairstyle that is great for keeping the strands as healthy as possible, but it doesn't mean you have only limited options, it has a lot of different styles to do with.
[ Read: 15 Best Protective Hairstyles For Curly Hair ]
14. Barbie Ponytail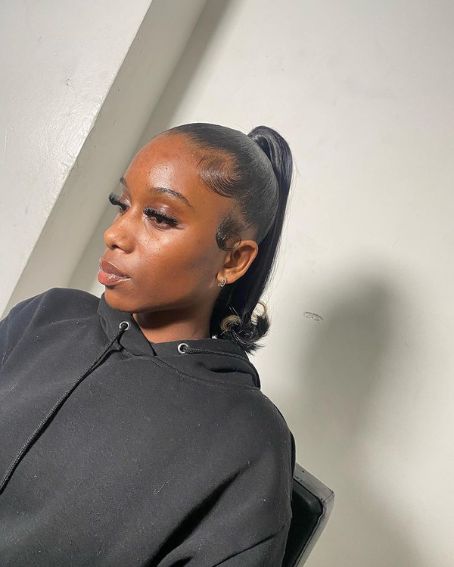 Barbie ponytails usually bring all the nostalgia. Flip out the ends to get a glam look, this is a high-impact ponytail hairstyle that grabs other attention if you have it with a wonderful outfit.
15. Wrapped Up Ponytail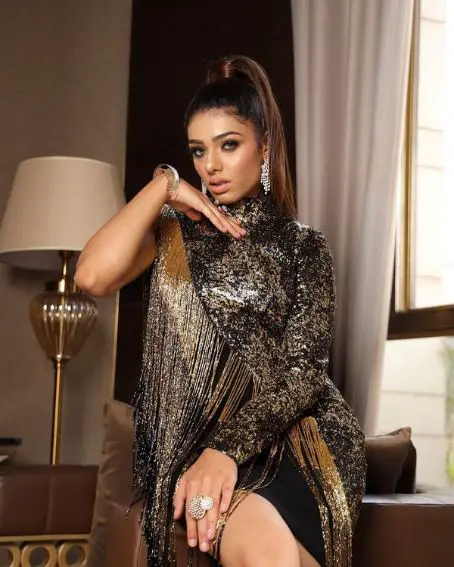 Another non-hair tie option to elevate the ponytail? Pick this wrapped ponytail to get an outstanding appearance. This style is achieved by wrapping the hair around the base of the ponytail to conceal the hair tie.
16. Double Braided Loose Ponytail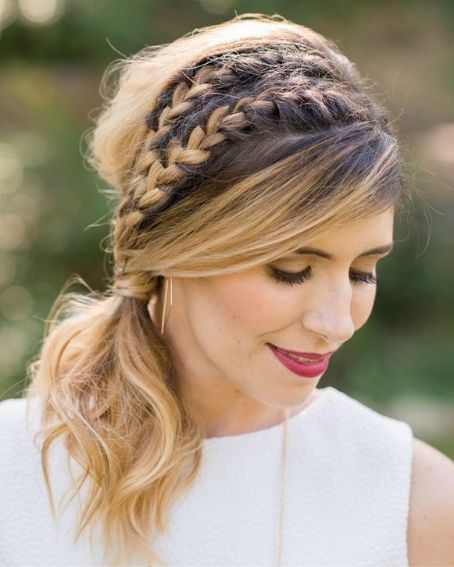 This double braided loose ponytail is very easy to style. It is perfect for anyone who likes a simple look that still feels done up. Braided on a double side take your hair from basic to beautiful.
17. Prom Ponytail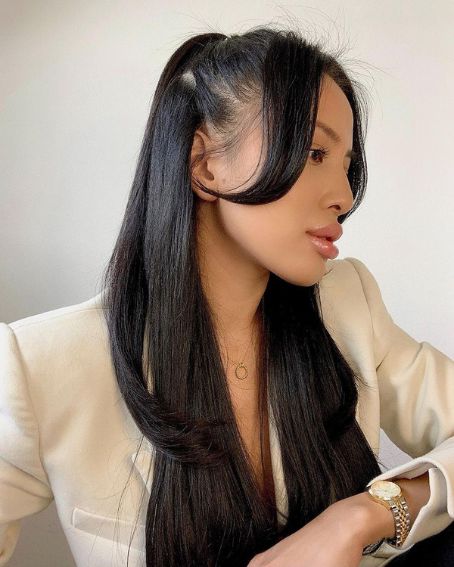 A prom ponytail can look fabulous for more formal events. Tease the hair roots underneath so that the top looks elegant and smooth. If you have long hair, then try this style at least once.
18. Pine Apple Ponytail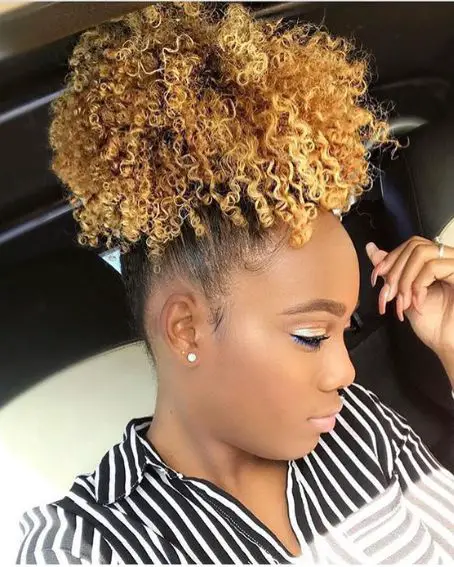 Natural curls are extraordinary when styled into a high ponytail. You can take a simple ponytail to next level by wrapping a scarf or band around the base of the ponytail, finally, you are ready with a pineapple ponytail. 
You Might Also Like: