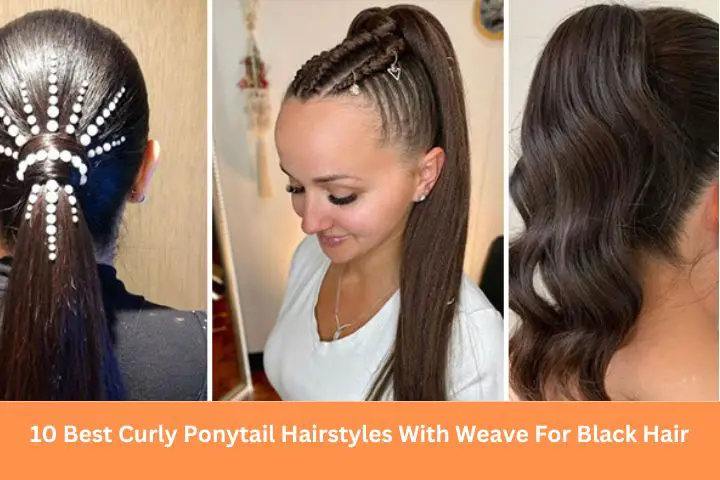 Ponytails today can be chic and seductive, the ideal addition to your out-and-about outfit. And if you think your natural hair can't be pulled back into a glam 'do, you're seriously mistaken. Your ponytail may go from boring to fabulous with only a few styling hints. We can help in this situation.
10 Best Curly Ponytail Hairstyles With Weave For Black Hair
1) Side Parted Long Sleek Ponytail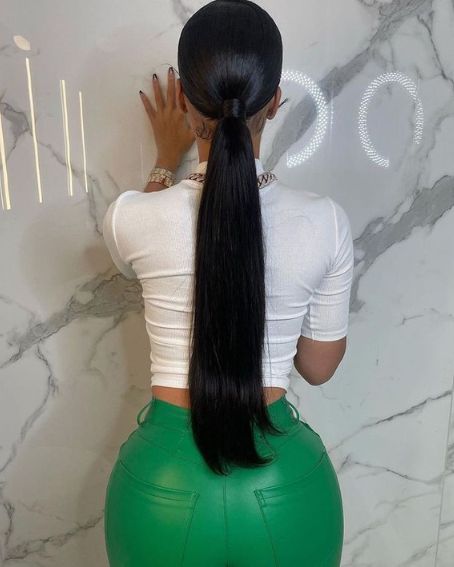 Using a comb to create your side part for this style, then styling products like hair oil and gel to keep it in place. Try dividing your hair asymmetrically for a more interesting look.
[ Read: 18 Cute And Easy Ponytail Hairstyles ]
2) Short And Flirty Ponytail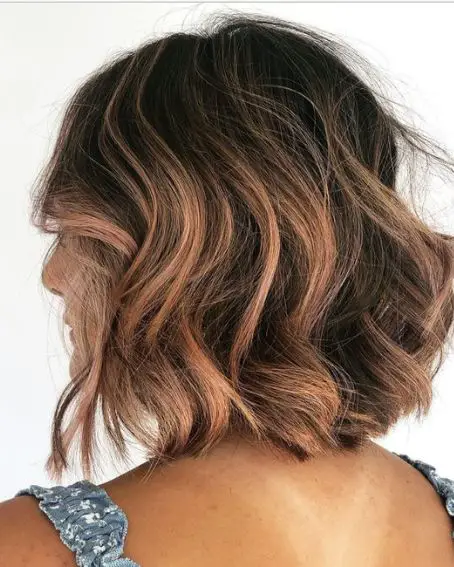 You can get this look by making a middle part in your hair, adding styling gel to keep it in place, and then pulling your hair back into a ponytail in the center of your back.
3) Pearly Ponytail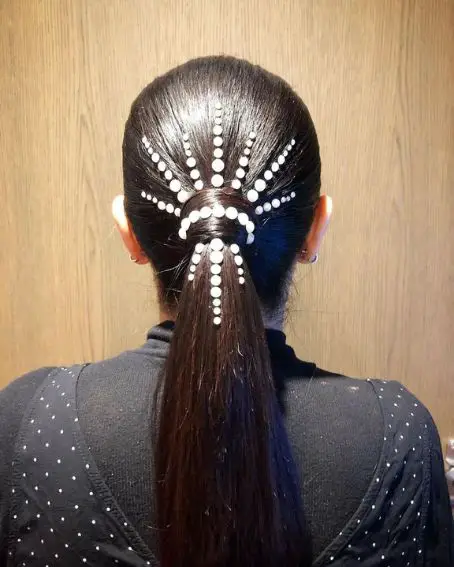 Make a smooth ponytail with all of your hair by pulling it back. Lay your edges down in a wavy style using a toothbrush and styling gel.
4) Low, Curly Ponytail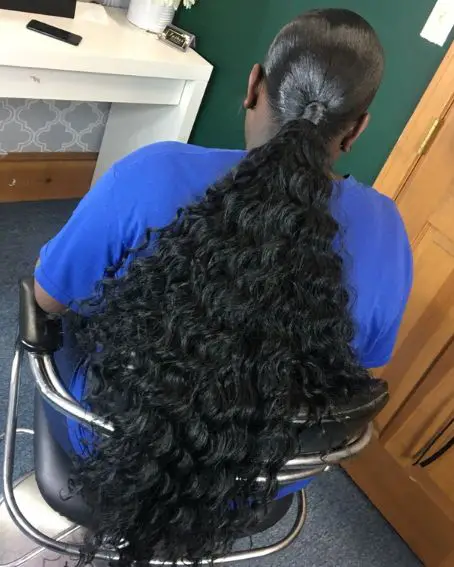 This is a simple but stunning ponytail that you may wear when traveling. Make a side or middle part in your hair, then gather it all at the back of your head into a low bun.
[ Read: 15 Glamorous Bun Hairstyle Ideas ]
5) High Wavy Ponytail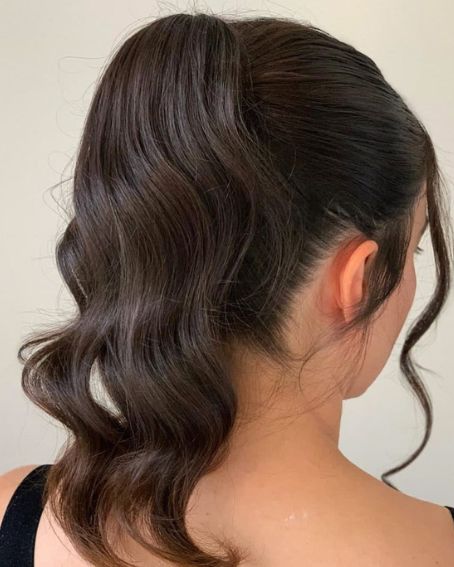 Ponytail hair extensions done with mermaid waves using a triple barrel curling wand are required to get the effect.
6) Bubble Ponytail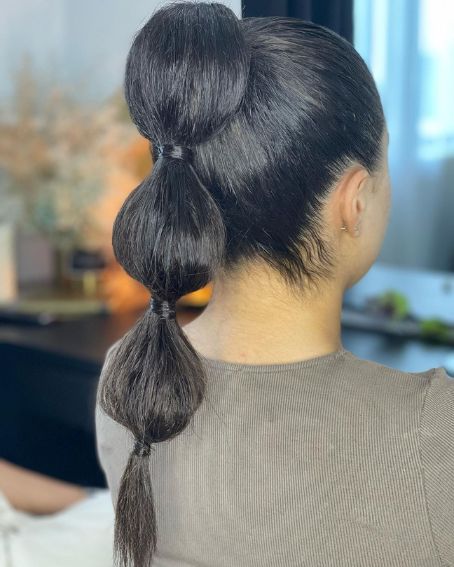 Use some curly ponytail extensions to give your hair more length and volume. The ponytail should then be tied off a few inches below the base using a small set of hair ties.
7) Double Space Buns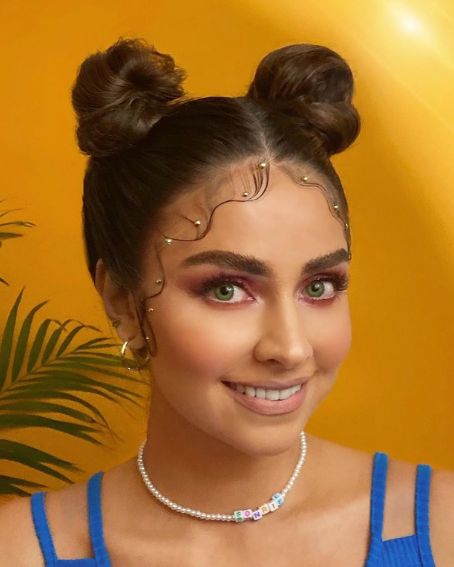 Although this isn't a ponytail updo in the strictest sense, we still adore it because it's so simple to make. Make a middle part in your hair and then bun half of it up on one side.
[ Read: 18 Super Easy Bun Hairstyles for Long Hair ]
8) Middle Braided Ponytail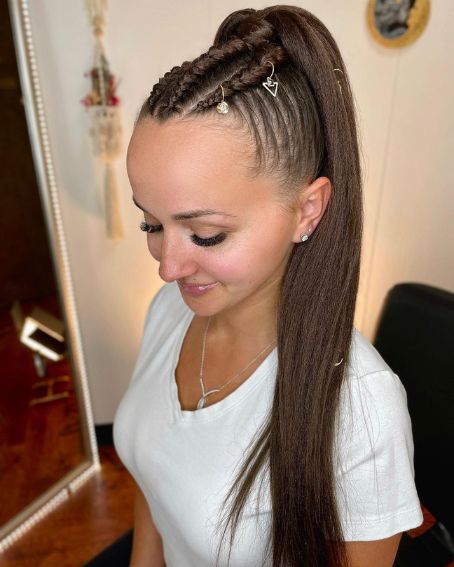 Try this braid while we're talking about braids. Create a thin segment of hair down the center of your head inside the side part of your hair.
9) Kim K Braided Ponytail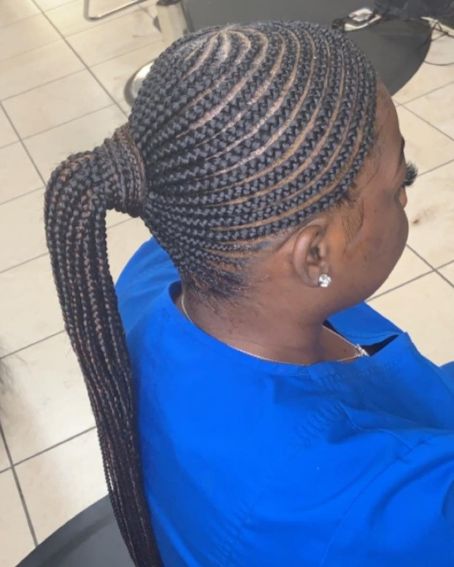 With a severe side part and it slicked down, you can add even more sleekness. At the nape of the neck, gather every hair strand and secure it with a hair tie.
[ Read: Do Braids Help Your Hair Grow ]
10) Wrapped Ponytail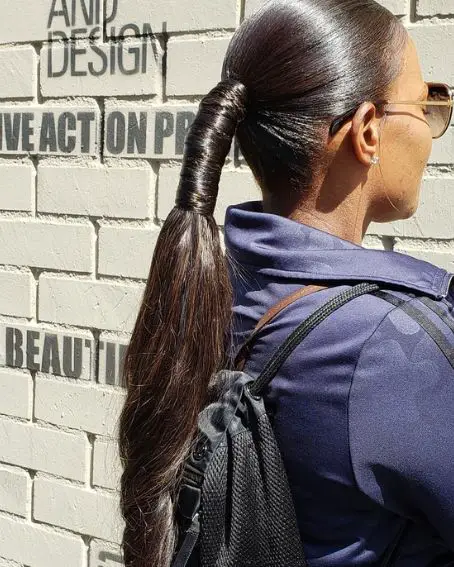 This updo with a ponytail is ideal for a wedding or formal occasion right now. After flipping all of your hair to the opposite side, add hair oil to keep everything in place.
Conclusion
Anyway, which hairstyle has impressed you the most? With the numerous braid hairstyles that are available, you have a lot of choices. Select the one that makes you feel certain and sparkle consistently! Remember to try different things with your ponytail styles to make it suit your character.
You Might Also Like: