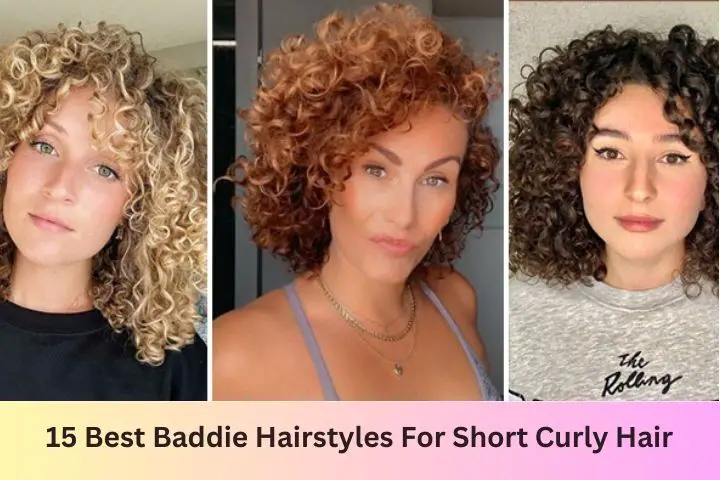 Are short curly hairstyles something you're interested in? Are you looking for gorgeous, trendy short curly hairstyles? As we will provide you with all the motivation you require, you have arrived at the perfect location. In our collection of baddie hairstyles for short curly hair, here are 15 hairstyles that you can get started right away.
15 Best Baddie Hairstyles For Short Curly Hair
1) Short Curly Bob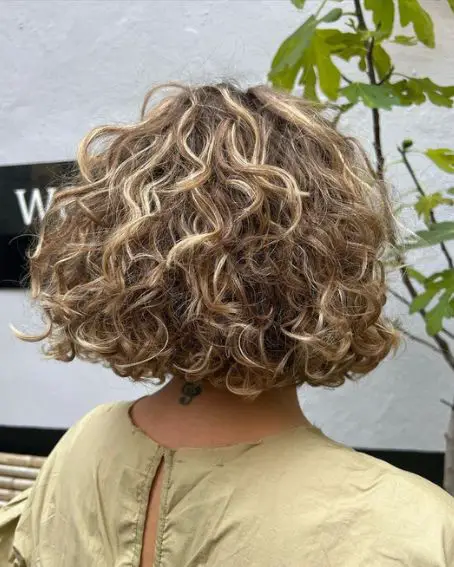 One of the most fashionable short curly hairstyles is a messy stack of curls. It has gorgeous curls that are both little and large. This one will draw attention and help you stand out from the crowd.
[ Read: Top 16 Curly Bob Haircut and Hairstyle Ideas to Try ]
2) Relaxed Curls for Short Hair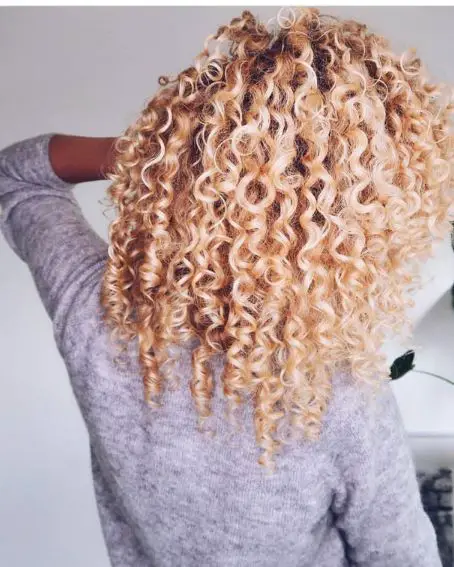 This short curly hairstyle will help you rock your curls in all their natural beauty. A carefree and relaxed appearance results from letting the wispy medium curls settle on their own.
3) Blonde Ringlet Curls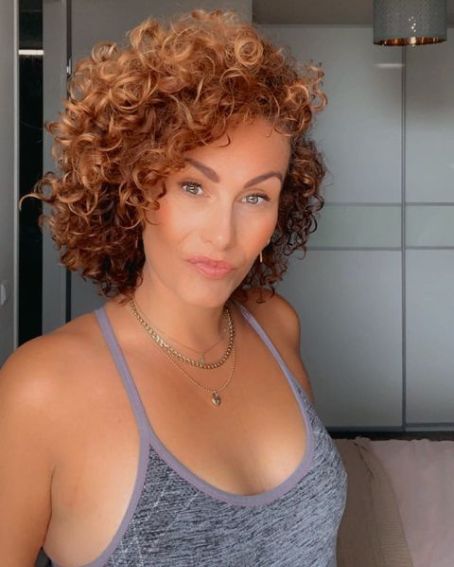 Another gorgeous option is short, curly hair with layers. Well-defined and polished at the front, these blonde curls are slightly teased at the crown to provide the appearance of volume. This is a contemporary short hairstyle for curly hair.
4) Cute Curly Short Hair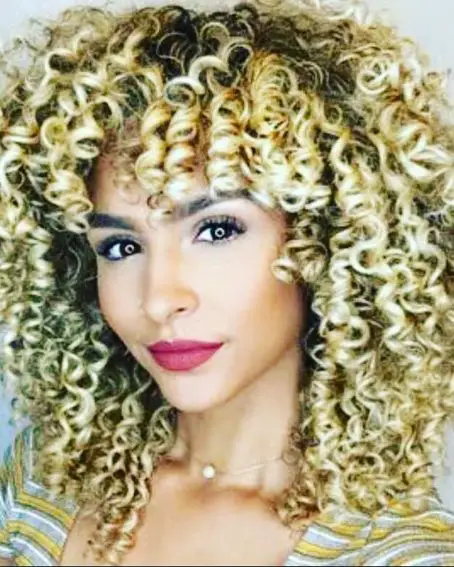 Looking for short, manageable curly hairstyles? Your best option in that case is a curly pixie. The style component is not sacrificed for ease of management.
[ Read: 17 Mind-Blowing Short Curly Haircuts for Fine Hair ]
5) Short Curls Cut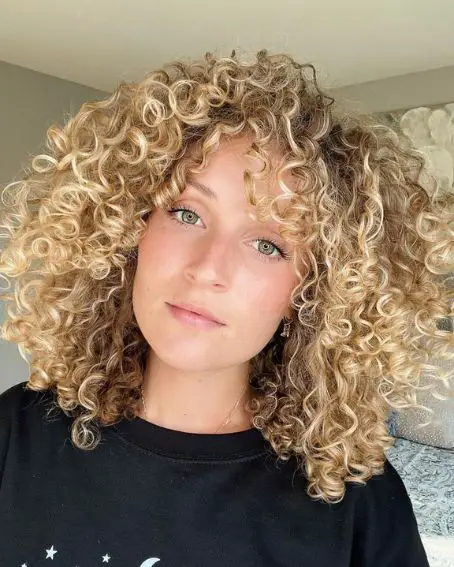 A short bob with lots of hair curls and volume gives a stylish, vintage look. The perfectly coiffed curls with a slight ruffle at the crown are incredibly remarkable and breathtakingly gorgeous. This is one of the fashionable wedding hairstyles that is constantly in style!
6) Blonde Afro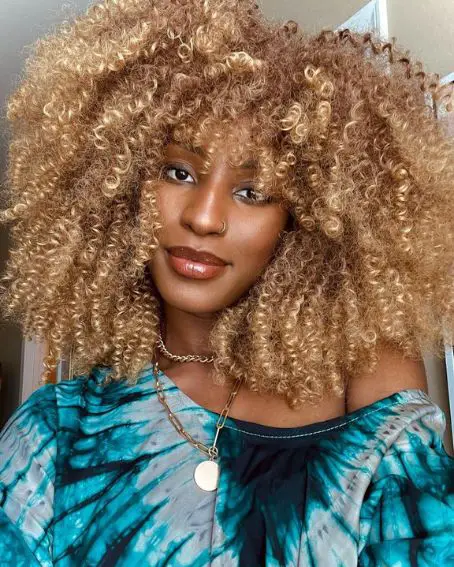 Another quick cut that lets you accept your natural curls is this one for curly hair. The shortest Afro cut is the best approach to embrace. This golden Afro is stylish, sophisticated, and breathtaking.
[ Read: Methods To Give Afro Curls To Your Short Hair ]
7) Simple Hairstyle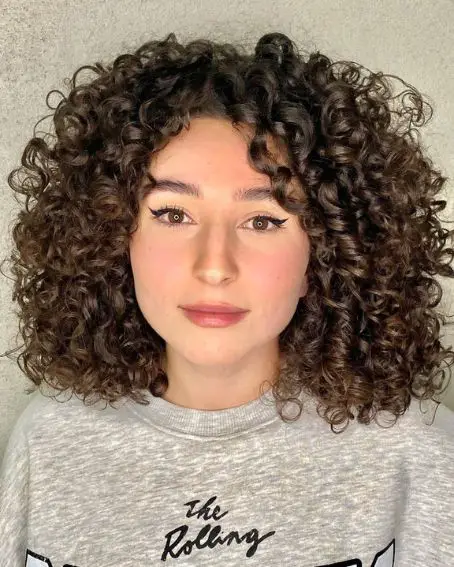 This pair of brown curls for thick hair is really gorgeous. You can add an undercut if you have extra volume that needs to be dealt with. This would reduce the extra volume without making it look conspicuous.
8) Naturally Curly Messy Bob
This is another short curly haircut that is wash and wear. With this haircut, you can show off your natural curls and make them look really stunning.
[ Read: Top 15 Bob Hairstyles For Black Women ]
9) Head Full Of Curls
Nothing could possibly appear more attractive than a head covered in thick, tight curls. Go ahead and show off your curls, girl, if you have them. With this lovely and breathtaking short curly hairdo, you can let your curls take center stage and speak for yourself.
10) Side-swept Ruffled Curls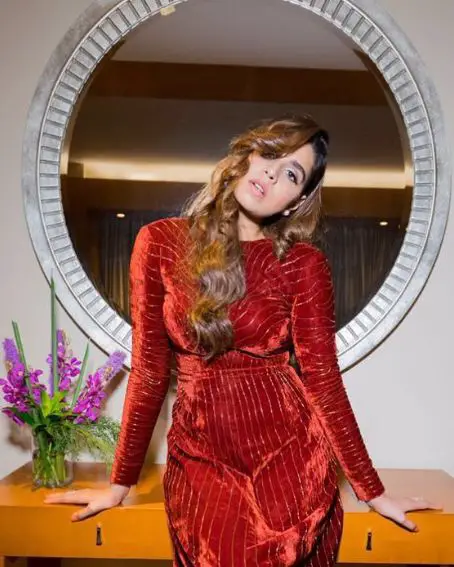 Another option for women with thick hair is this side-swept curly bob. This short curly hairdo has all the drama you need, polished at the bottom and ruffled at the top.
11) The Curly Pompadour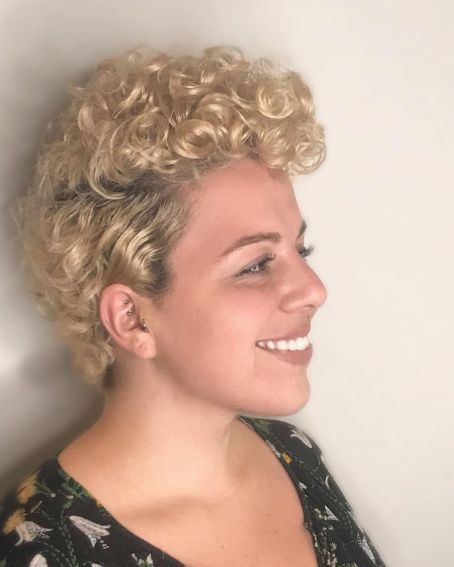 Pompadours were and still are a preferred hairstyle. So why not give your haircut a little fun with a curly pompadour? It has a great level of style and looks absolutely lovely.
[ Read: 15 Best Hairstyles For Transitioning Hair ]
12) Relaxed Curls For Short Bob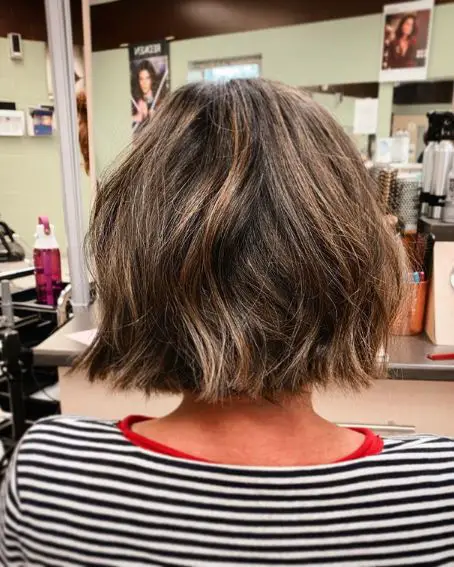 This is a classic hairstyle for short, curly hair. The medium curls are gorgeous and ideal for office-going women.
[ Read: 15 Gorgeous Bob Haircuts For Women Over 50 ]
13) Edgy Short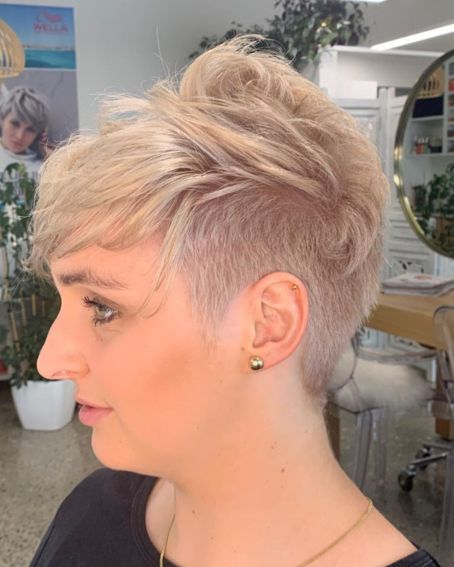 This white hairdo will increase the ante for your short, curly hair. It has a modern, edgy vibe. The undercut and the color white are a tribute to current fashion.
14) Loose Curls With Undercut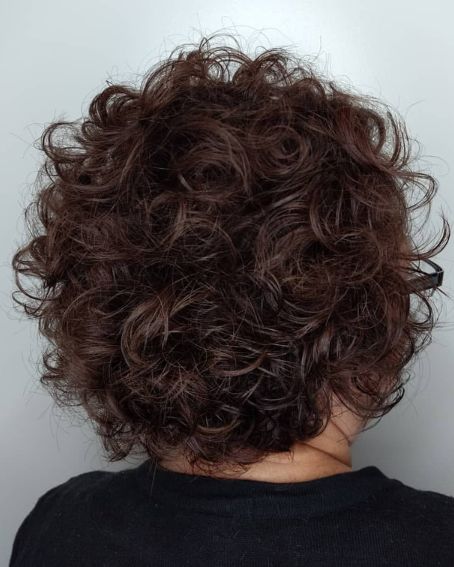 With an undercut, these S-curls look gorgeous. If you want a short, curly hairdo with a modern edge, go with this one.
[ Read: 17 Most Delightful Hairstyles for Short Curly Hair ]
15) Blonde Stacked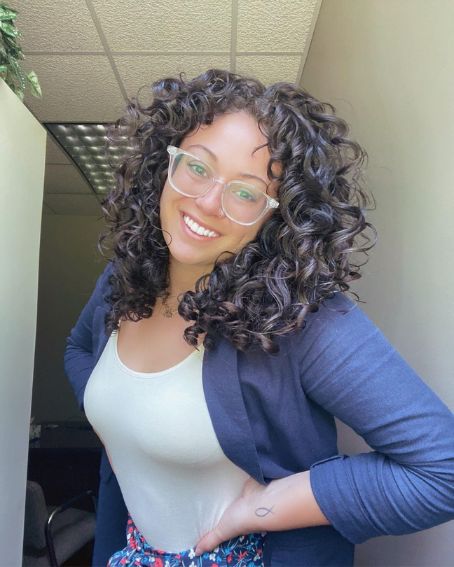 This is a nice illustration of stacked curly hairstyles for short hair. These blonde curls have a distinct middle portion that is not visible.
Conclusion
There are many different curly hairstyles that you can wear, depending on your preferences. If you want to keep your hair off your face and neck, try styles like curly bob, Blonde ringlet curls, or Head full of curls. If you're looking for a chic updo, try a Short curls cut or a Loose curls with undercut. And if you have short hair, a blonde afro is the perfect option. Whatever style you choose, make sure to enjoy your day at the beach!
You Might Also Like: