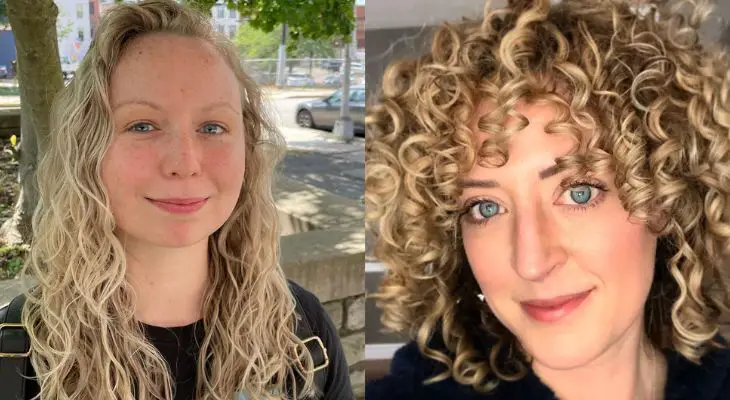 Everyone loves natural curly hair that is bouncy, but only those who have it are willing to put up with the battle to achieve the ideal locks. On-trend curly hairstyles, flattering for your face and suitable for your lifestyle. This is why we try to make your life easier by presenting the top beautiful natural curly hairstyles to choose from for easy and impressive-looking hair every day. Look at these lovely curly hairstyles that are in right now,
Top 18 Beautiful Hairstyles for Curly Hair to Inspire You
1. Short Messy Curly Bob Hairstyle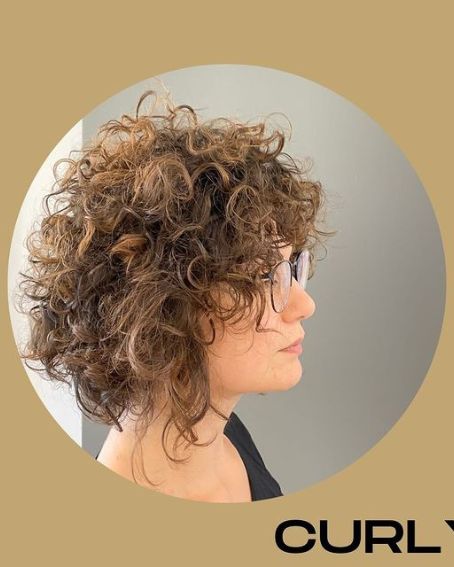 In this style, the short messy curly bouncy bob looks fantastic, and with this when you add a messy cut it gives a cool and trendy look to your face. it is low maintenance hairstyle.
2. Long Curly Hair With Center Parted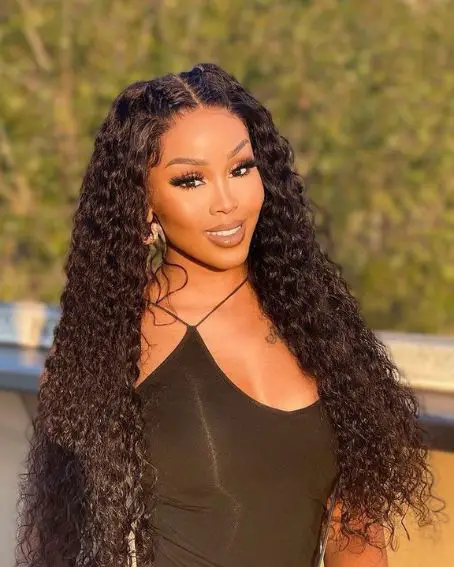 When you think of choosing this type of hairstyle, it gives natural look and high maintenance. When you add center-parted, it gives a fa-bolus and gorgeous look to your hairstyle.
3. Mid-length Curly With Curled Bangs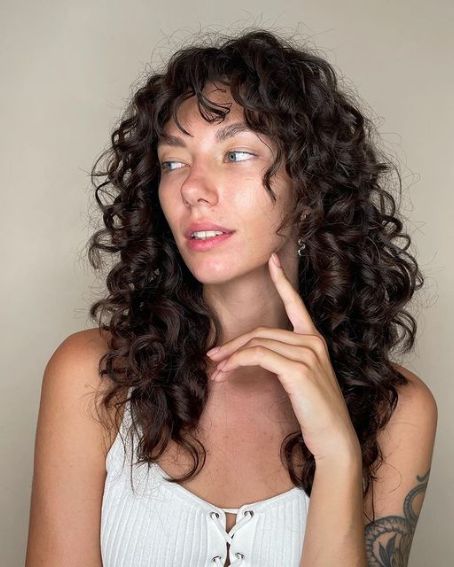 In this style you can naturally obtain curled bangs, for mid-length curly hair these curled bangs will add cuteness to your overall look.
4. Curly Bob With Blonde Highlight
This highlighted style with a loose curly bob is an incredible one. It looks wide-swept and beachy. It is chic and effortless without being too loud and overpowering.
5. Curly Hairstyle With Side Bang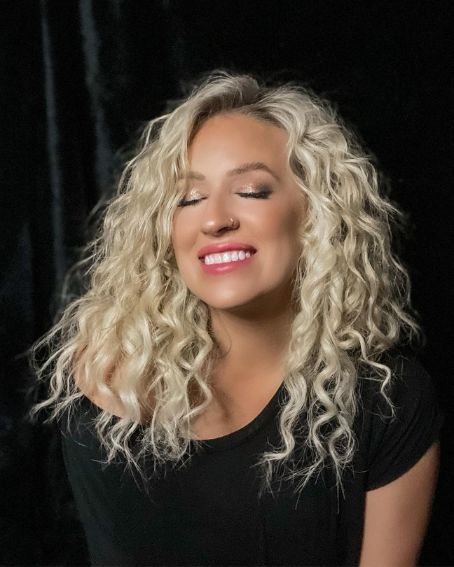 In this style, the bangs or fringe will soften and frame the face while drawing attention to the eyes. This side bang will give a trendy look and fun to do this hairstyle.
6. Short Curly Bob Hairstyle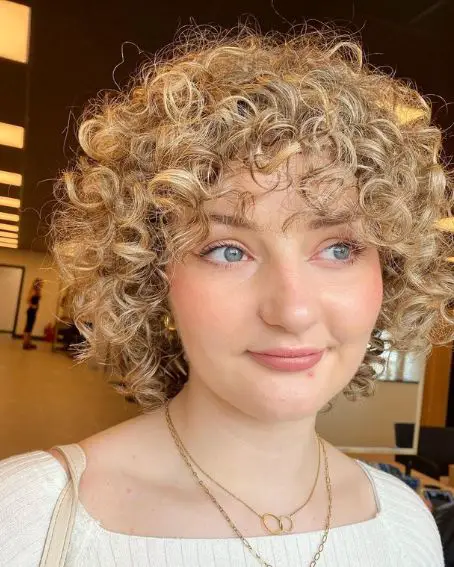 This short curly bob will offer a rounded shape and freedom for your curls to show off their texture. It brings a dimension to your beautiful, natural, and sun-kissed look.
7. Side Swept Curly Hairstyle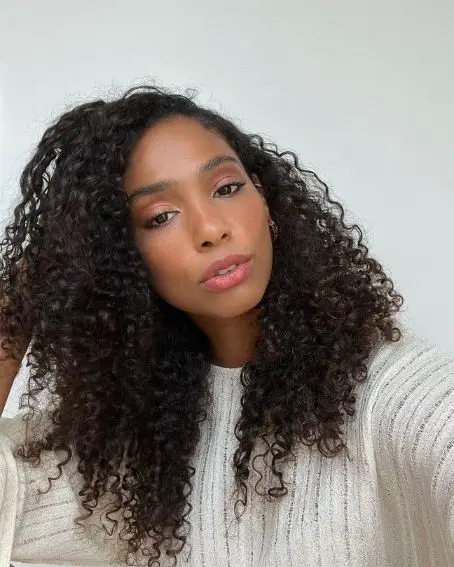 Curly hair with side swept will show your hair more volume and when it is side swept your weightless curly hairstyle will look just admirable and mesmerizing look.
8. Wispy Bangs Curly Hairstyle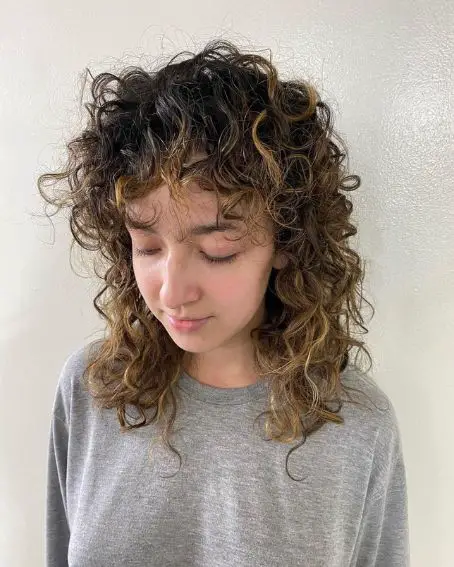 This wispy bangs curly hairstyle will stand out your look, here the messy and wispy bangs will show you in different dimensional with curly hair. It perfectly adapts to curly hair.
9. Layered Hairstyle For Curly Hair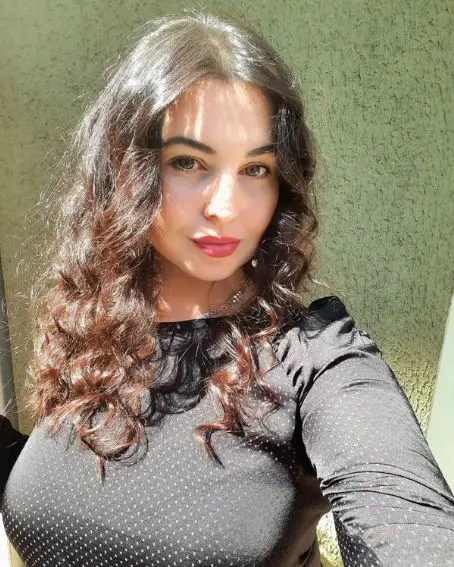 In this style the curls of hair will be layered, so for the fine and thin hair girls can get a voluminous and massive look to your style. This style will give a beautiful transformation to your look.
10. Face Framing Curly Hairstyle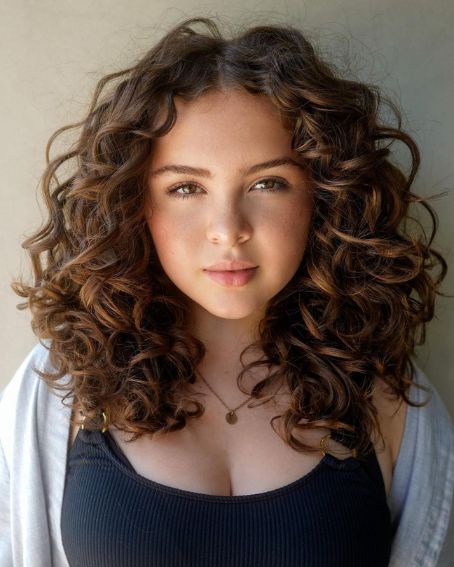 This style is almost fit for oval shape face structure because here the curles in front of the face will frame according to your face shape. It smooth-en your face and you'll get natural glamour look.
11. Inverted Curly Bob Hairstyle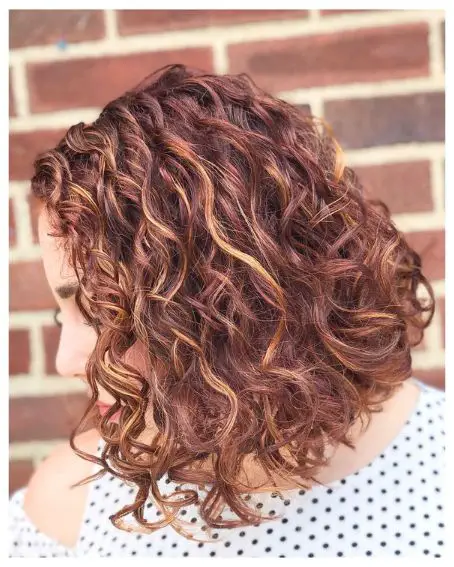 In this style, the inverted bob is done with a curly look. It is perfect for all hair types. Shiny hair with curly ends gives massive look to your style.
12. Pixie Curly Hairstyle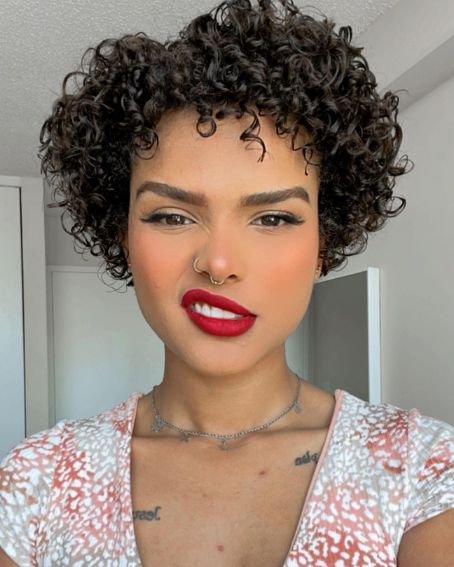 This pixie curly hair cut is a short hair cut for women with naturally curly hair, that is cropped into layers and creates a tousled effect. Apart from this, it is low maintenance and a curly pixie cut is incredibly versatile.
13. Bouncy Curly Hairstyle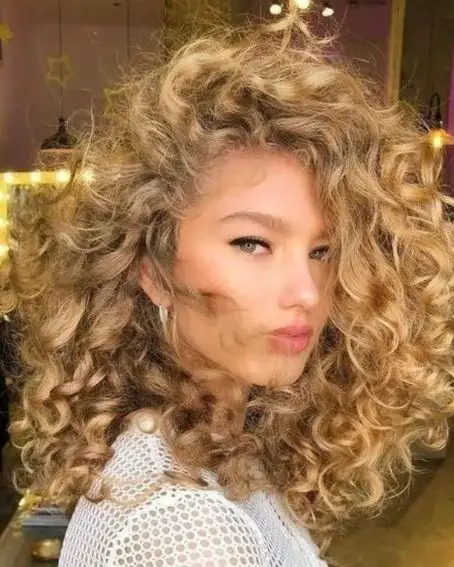 Any type of curl will look great in this haircut. You are free to maintain your original hair color and add a few discreet highlights to spice it up. This style will bounce your hair as you like.
14. Loose Curly For Shoulder-length Hairstyle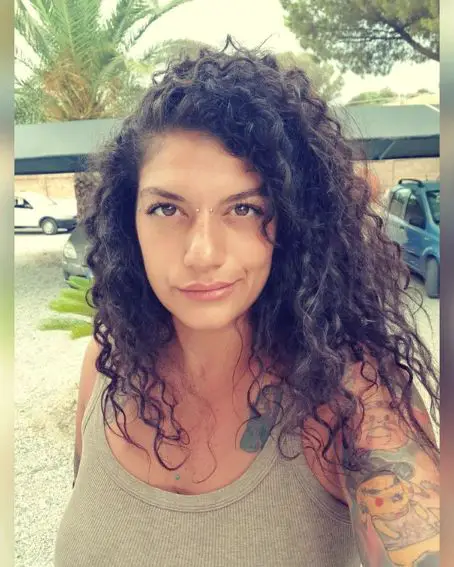 For the shoulder-length hair, the loose curly will create a classy look. the ringlets will not be tight, you can customize your style as your wish and your strands appears more texture.
15. Blonde Curly Hairstyle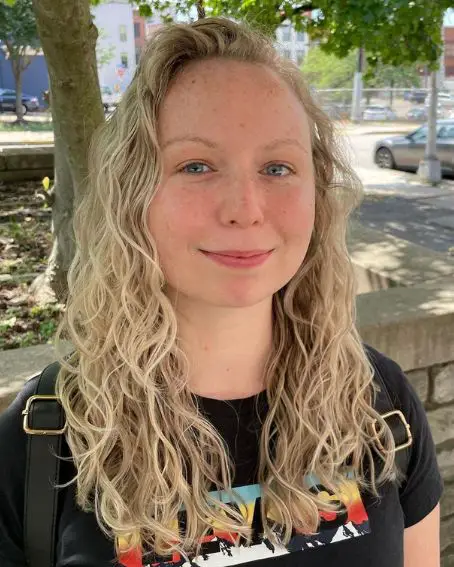 The blonde curly hair can obtain any style .when you add some layers and tousle your little bit will give a natural appearance to your hairstyle and you feel so pretty.
16. Curly Hair With Big Curls Hairstyle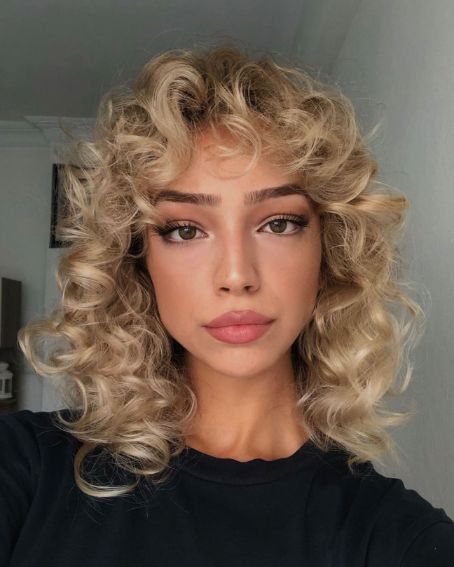 This hairstyle will differ from the other one, here the size of the curls will be big, so that it defines the nature of hair with fluffy and separated one, it gives voluminous and frame your face in a greater way.
17. Curly Hair With Blunt Bang Hairstyle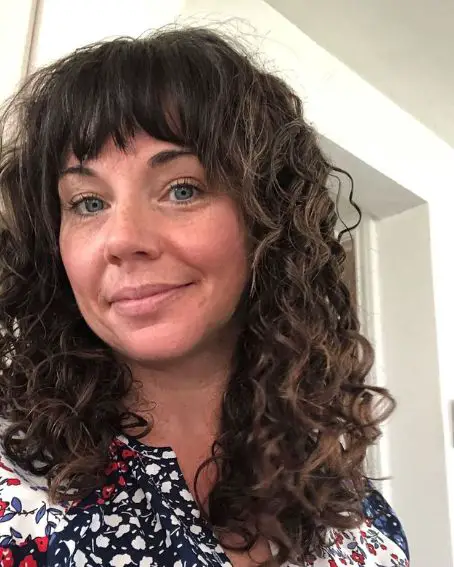 This style will give you a young look, in this hairstyle, the bangs will be blunted slightly, so that curly hair is differentiated from the bang, it gives versatile look and cool vibes.
18. Tiny Tight Ringlet Hairstyle
When your ringlets are so rebellious, finding the ideal haircut is not always simple. You might keep your hair in place by getting a haircut with layers. So that the tiny curls will be funny and fantastic.
You Might Also Like: