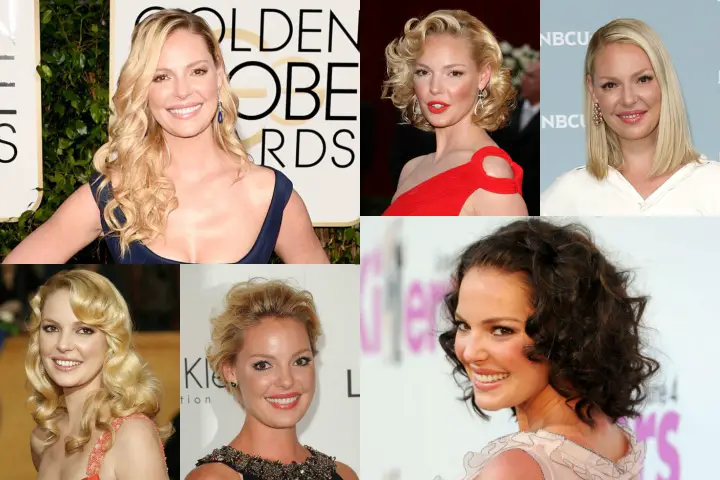 Katherine Heigl, known for her versatility both on and off the screen, has consistently dazzled us with her ever-evolving hairstyles. From short wavy cuts with bangs to elegant updos, she's experimented with an array of looks that have set trends and captivated audiences.
Heigl's hairstyles have always been a topic of fascination and admiration. Join us on a journey through the stunning and versatile world of Katherine Heigl's hairstyles, as we explore the evolution of her looks and the inspiration she has provided to countless individuals seeking to emulate her glamorous appeal.
New Trendy Katherine Heigl Hairstyles and Haircuts:
1. Katherine Heigl Short Wavy Cut with Bangs:
Exuding youthful charm, this short wavy cut with bangs frames Katherine's face elegantly, making it a playful yet stylish choice.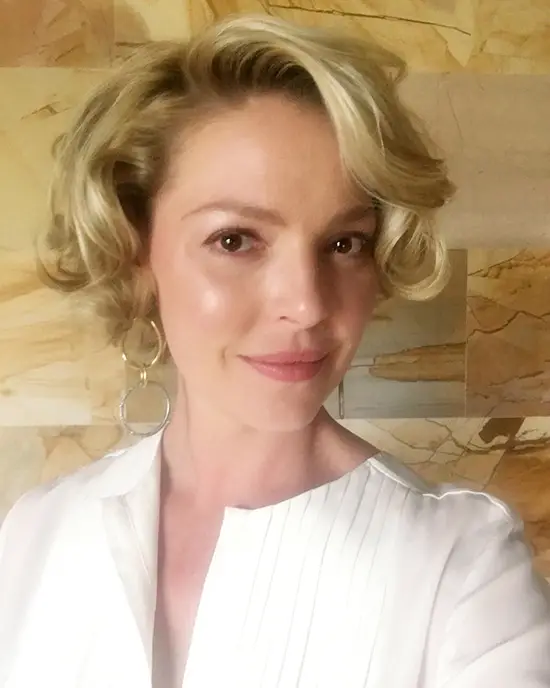 2. Katherine Heigl in Bun Hairstyle:
Katherine's bun hairstyle radiates sophistication, perfectly suited for formal events, where she effortlessly combines glamour with grace.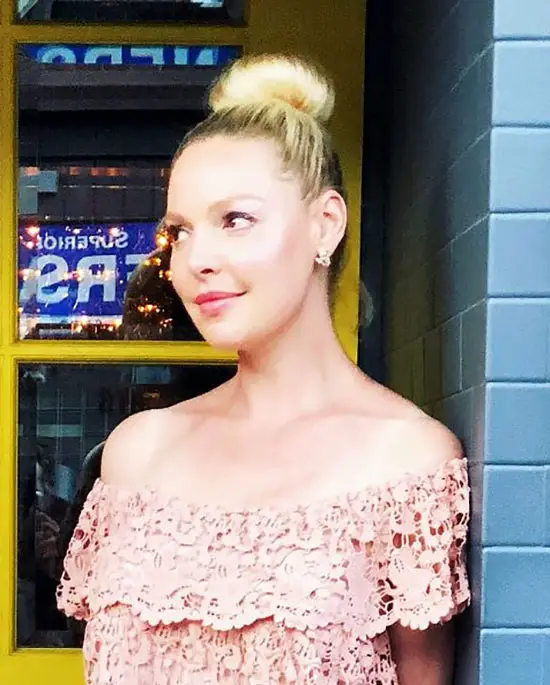 3. Katherine Heigl in Messy Shaggy Look:
Katherine's messy shaggy hairstyle captures a carefree spirit, giving her a relaxed and vibrant appearance that's perfect for embracing her youthful energy.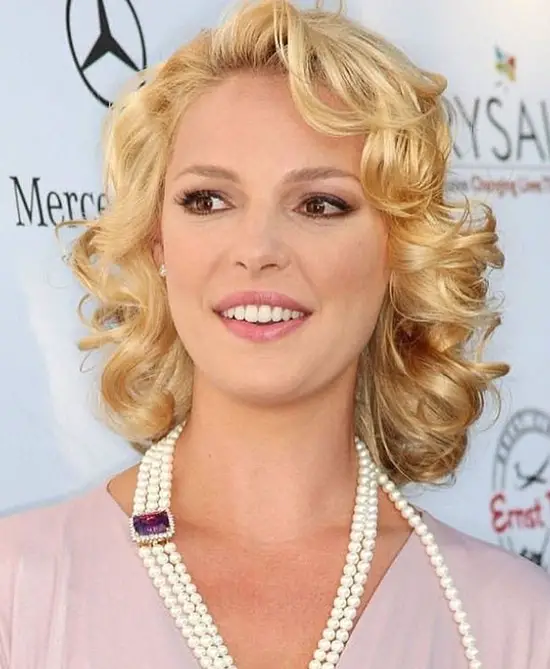 4. The Shaggy Bob:
Timelessly classic, the shaggy bob offers versatility with a modern edge, making it suitable for both everyday and special occasions.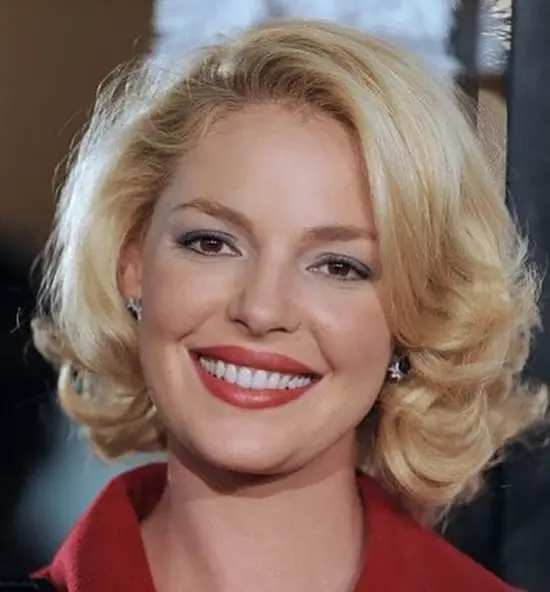 5. Bouncy Blowouts:
Bouncy blowouts elevate Katherine's style with volume and glamour, adding Hollywood-inspired elegance to her overall appearance.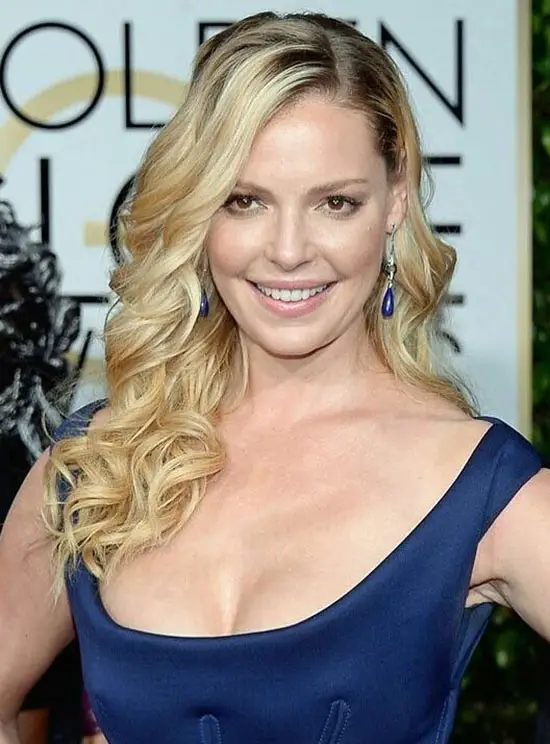 6. Medium Wavy Cut with Bangs:
Striking a balance between sophistication and ease, Katherine's medium wavy cut with bangs enhances her natural beauty and styling versatility.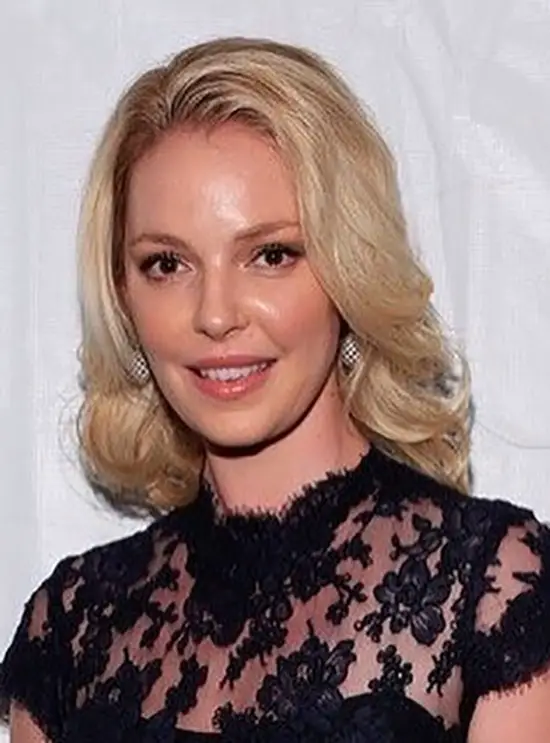 7. Short Equal Length Wavy Haircut:
This short, equal-length wavy haircut channels a modern and chic vibe, beautifully emphasizing Katherine's facial features.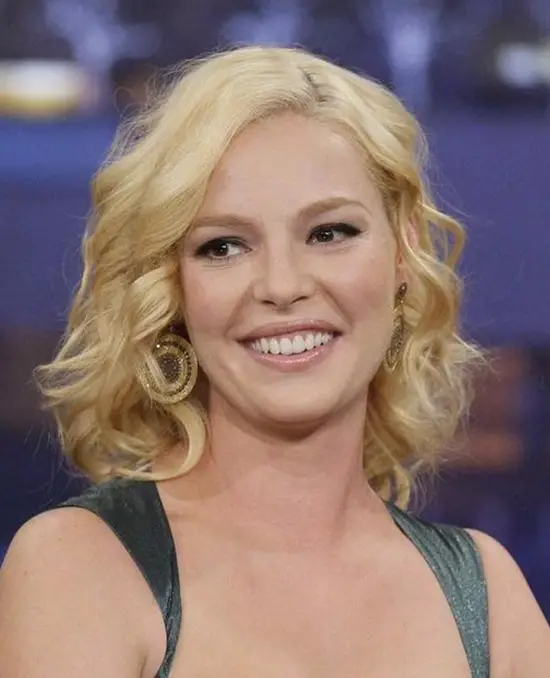 8. Texture Galore:
Embracing texture in her hair, Katherine showcases a trendy and edgy look, boldly expressing her unique sense of style.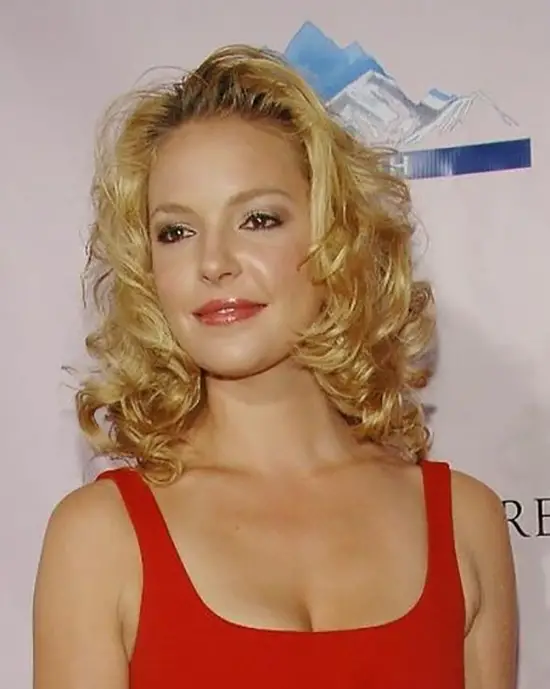 9. Side-Swept Pixie:
The side-swept pixie cut complements Katherine's bold personality, highlighting her striking features and self-assured attitude.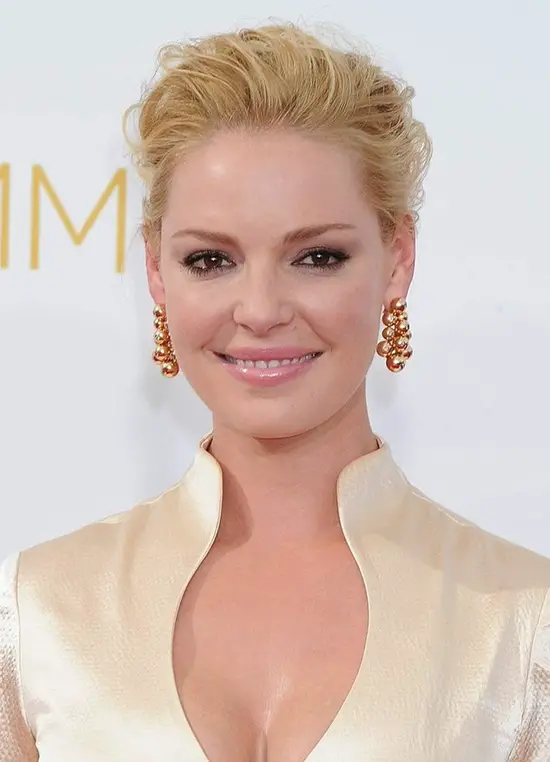 10. Wave to the Side:
Waves gracefully swept to the side create a romantic and timeless look for Katherine, perfectly suited for special occasions and red carpet events.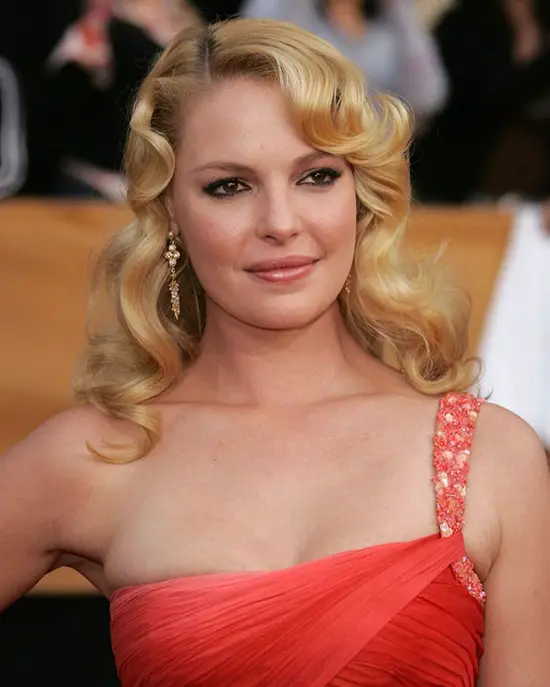 11. Asymmetric Pixie:
Katherine's asymmetric pixie cut adds an element of intrigue and daring to her style, reflecting her adventurous and confident spirit.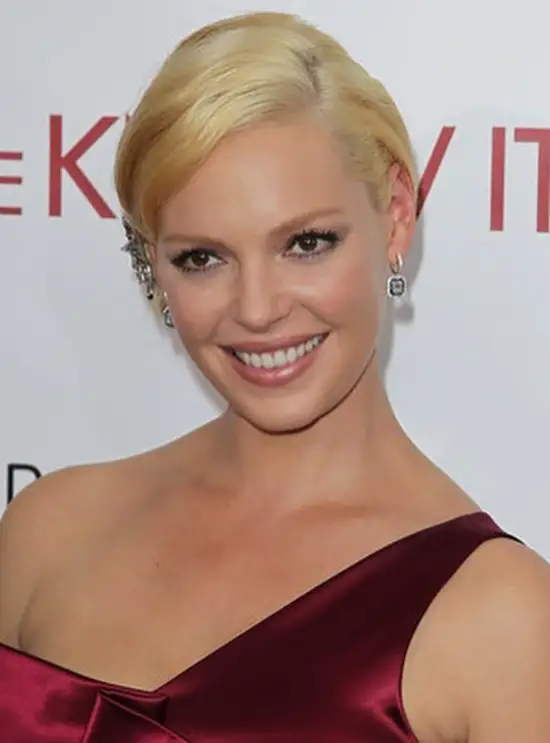 12. The Shaggy Bob:
The shaggy bob's relaxed and carefree appeal pairs effortlessly with Katherine's natural beauty, making it a favorite choice.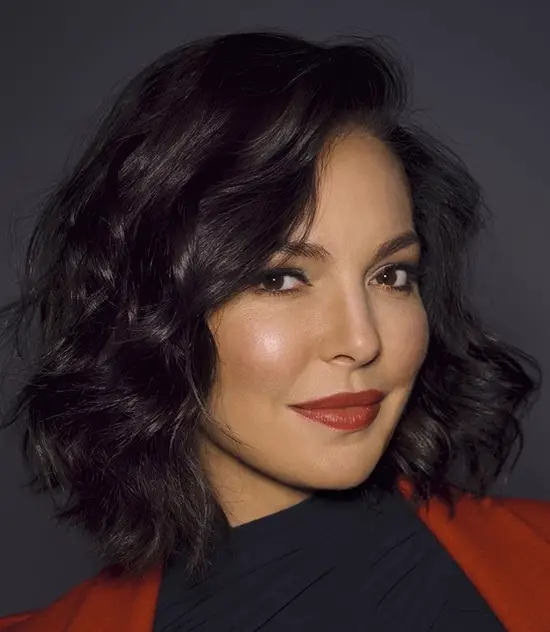 13. The Shoulder-Length Cut:
Katherine's shoulder-length cut offers versatility and elegance, making it a perfect choice for various occasions and looks.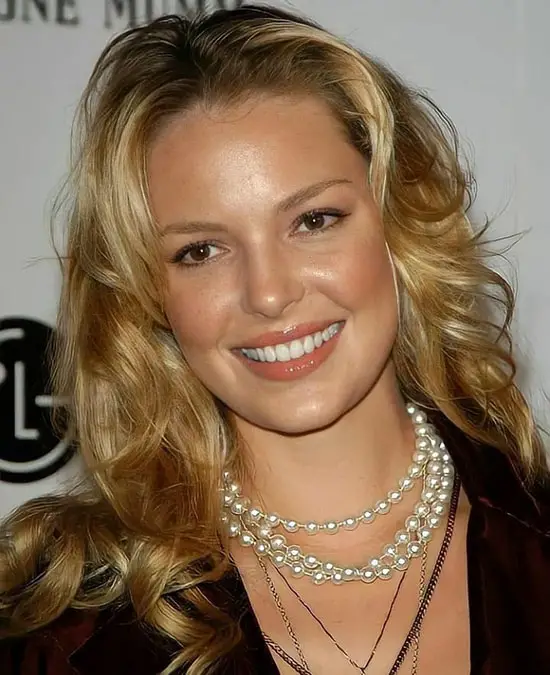 14. Tousled Waves:
Tousled waves lend Katherine a beachy and relaxed allure, ideal for casual outings and a laid-back charm.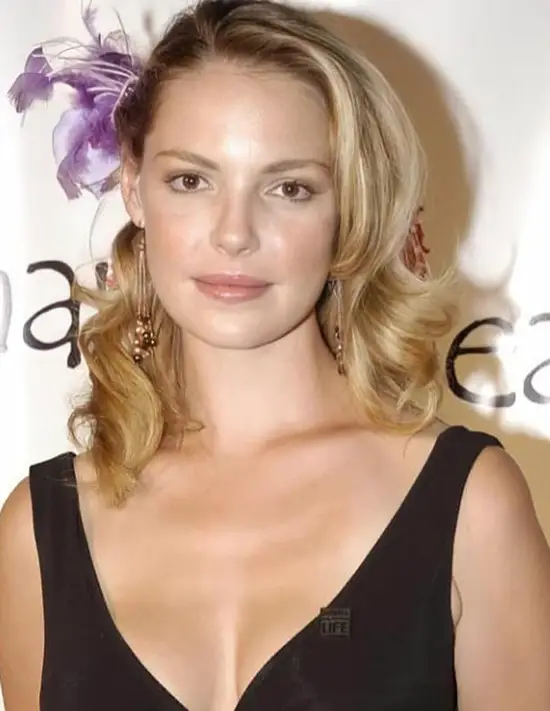 15. Angled, Textured Bob:
The angled, textured bob adds sophistication and trendiness to Katherine's overall appearance, showcasing her fashion-forward sense.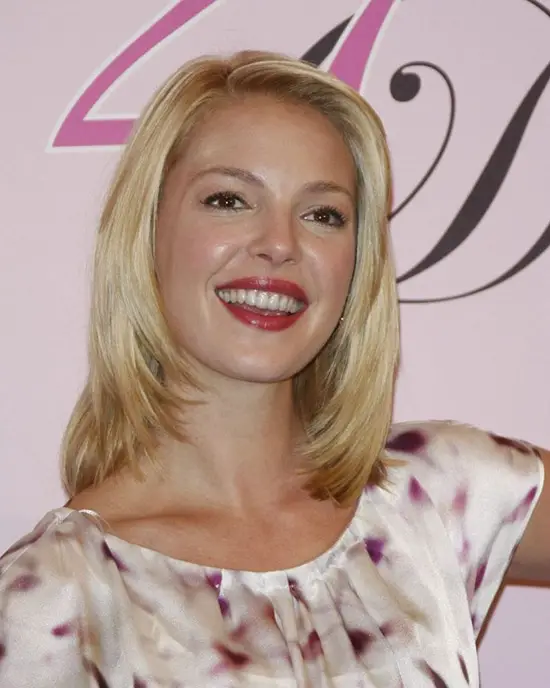 16. Elegant Updos:
Katherine's elegant updos bring out her graceful side, turning her into a vision of timeless beauty at formal events.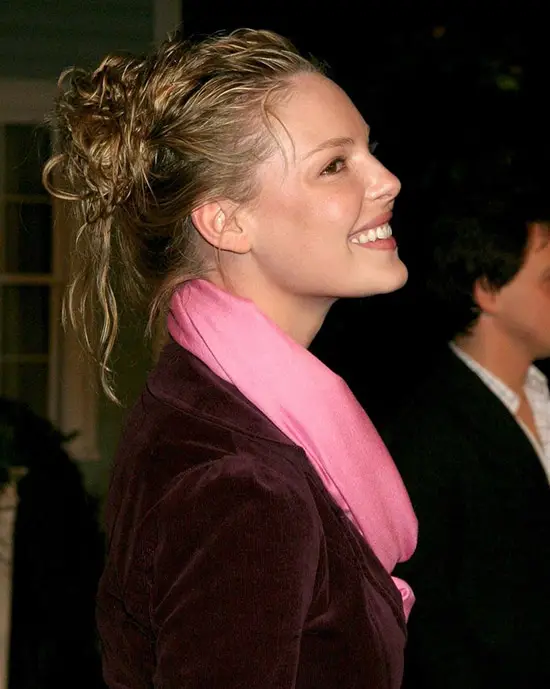 17. Above the Shoulders:
A hairstyle just above the shoulders gives Katherine a fresh and youthful look, enhancing her natural radiance and appeal.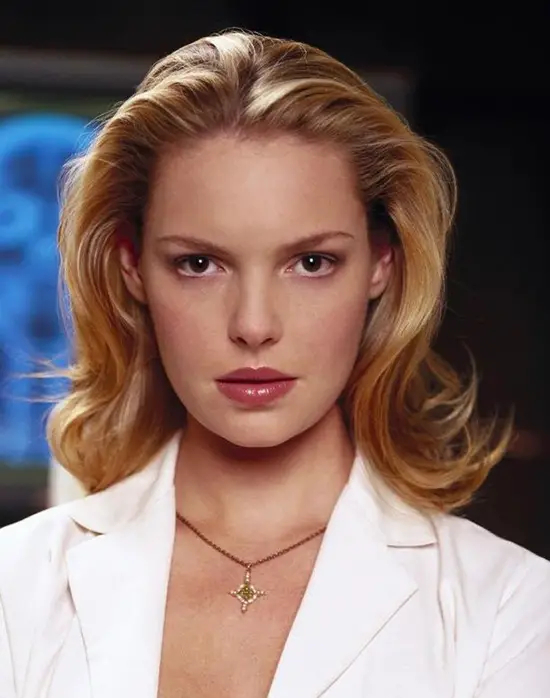 18. Middle Length Unicorn Hair:
Embracing the unicorn hair trend, Katherine adds vibrant colors to her medium-length locks, creating a playful and whimsical style.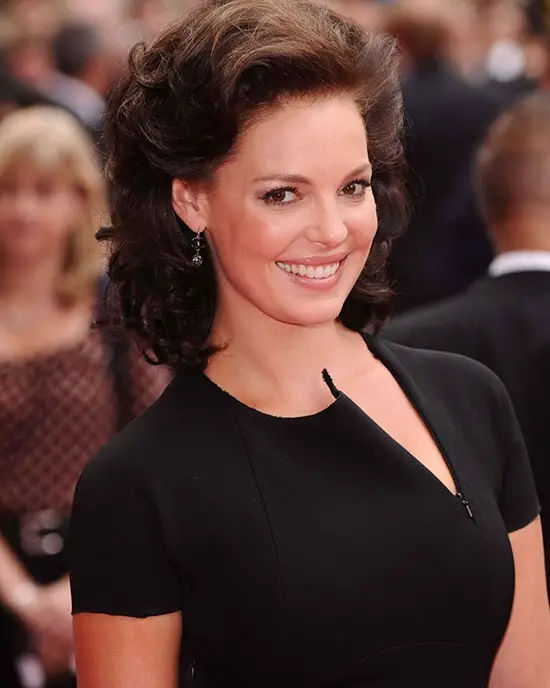 19. Middle Length Layered Hair:
Layered hair adds dimension and texture to Katherine's look, enhancing her versatility in various settings and moods.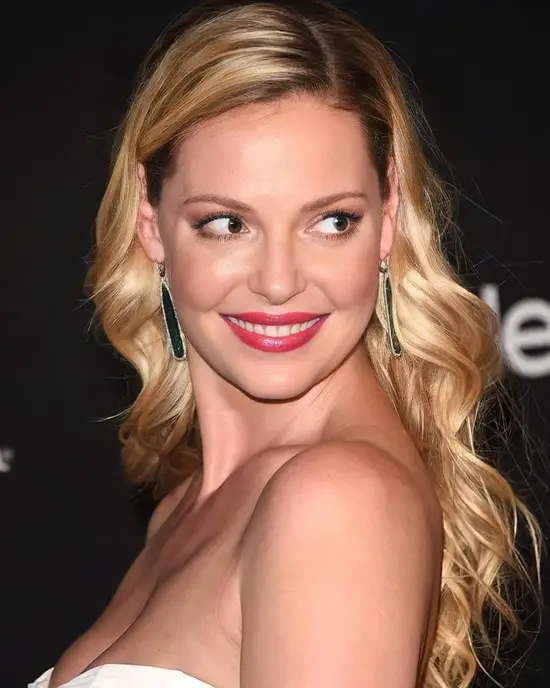 20. Bob With Soft Glam Curls:
Katherine's bob with soft glam curls combines modernity with elegance, creating a stunning red carpet look that leaves a lasting impression.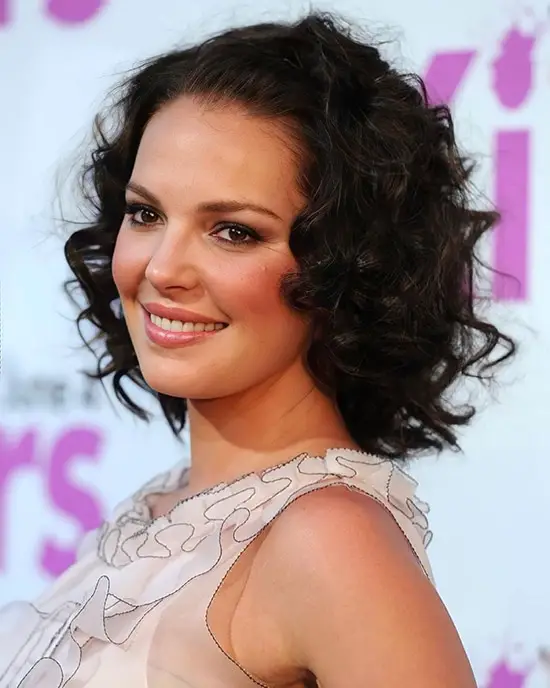 21. Tousled Waves:
Tousled waves give Katherine a carefree and youthful appearance, making them suitable for both casual and formal settings.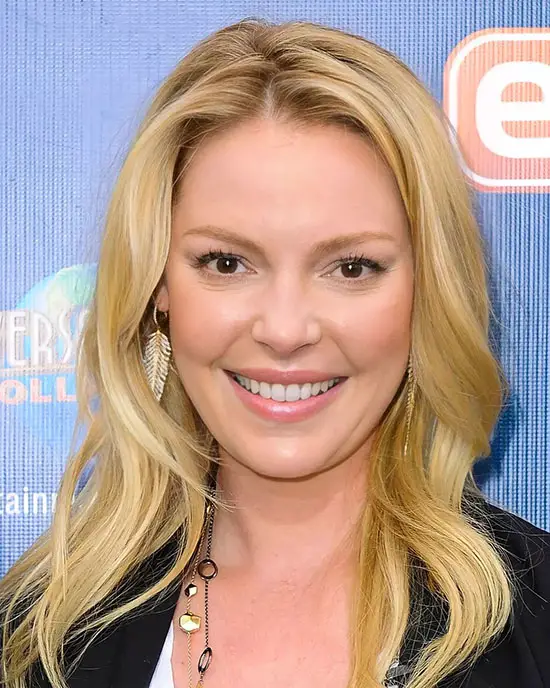 22. Low Wavy Ponytail:
A low wavy ponytail adds sophistication to Katherine's style, making it suitable for elegant events or a chic everyday look.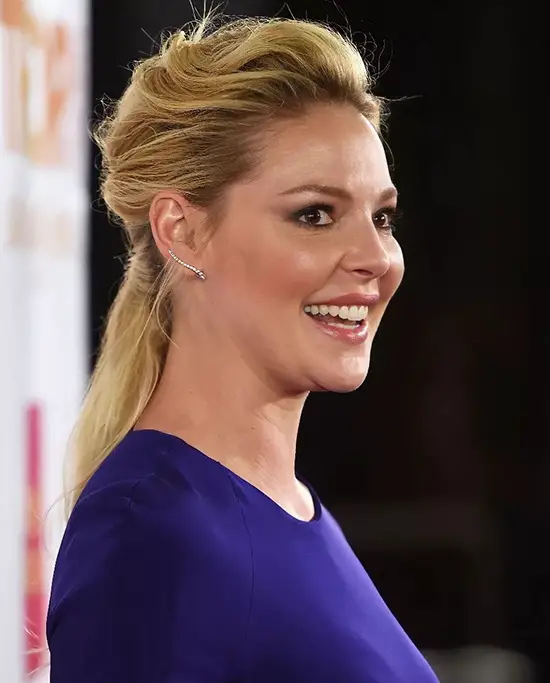 23. Blunt Bob:
The blunt bob offers a clean and sharp look, highlighting Katherine's features and her keen sense of fashion.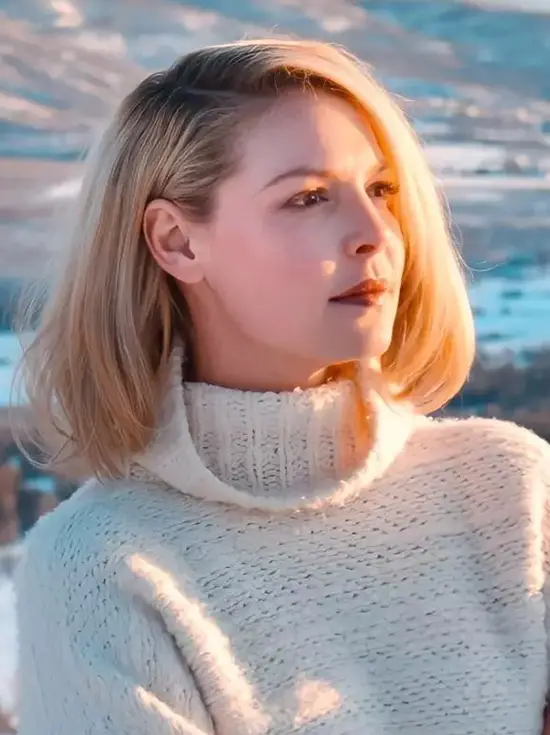 24. Shaggy Bangs:
Shaggy bangs add a hint of rebellion to Katherine's style, showcasing her daring and bold attitude towards hair experimentation.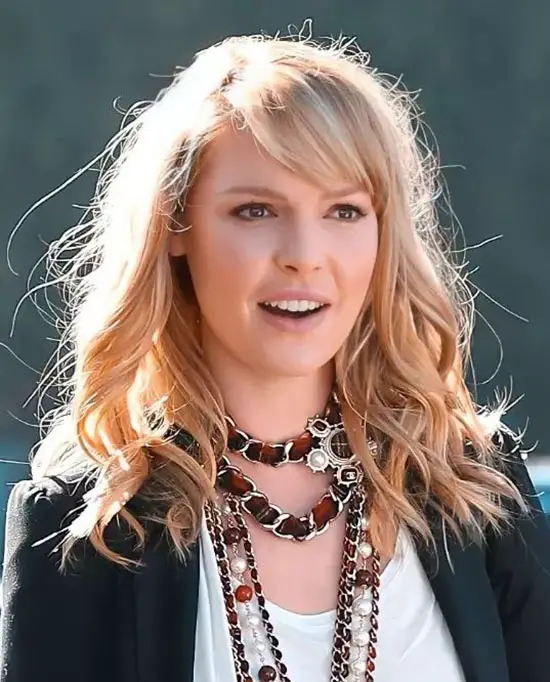 25. Shoulder-Length Hair:
Shoulder-length hair provides a versatile canvas for Katherine's beauty, allowing her to explore various styles effortlessly.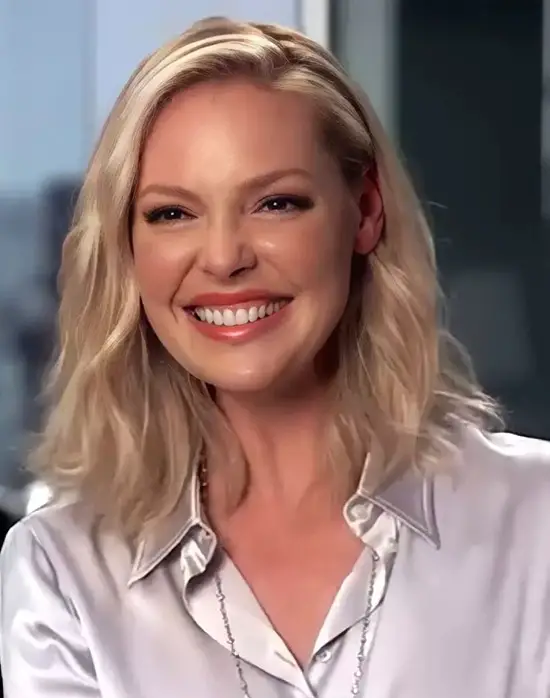 26. Bob With Long Bangs:
Katherine's bob with long bangs is a modern and trendy choice, solidifying her position as a fashion icon with a distinctive edge.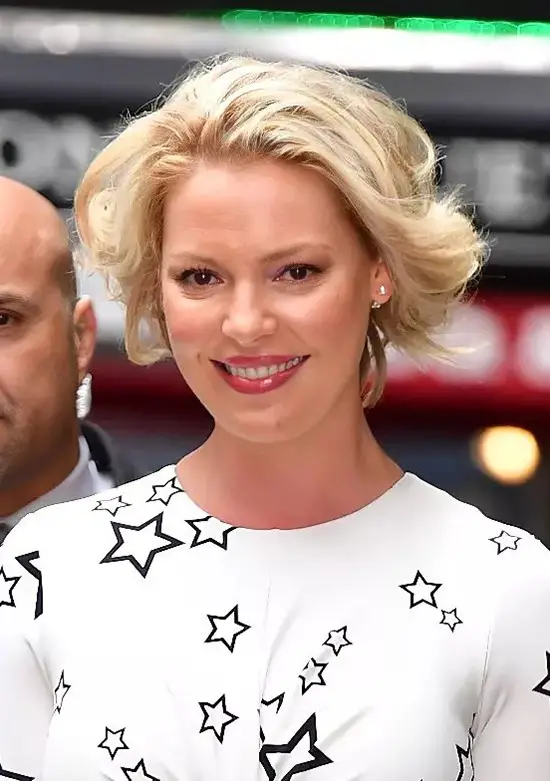 Katherine Heigl's hair journey is a testament to her willingness to embrace change and her ability to effortlessly carry off a wide range of hairstyles. Whether it's the playful short wavy cut with bangs or the timeless elegance of an updo, she continues to inspire us with her sense of style. As we've seen in these 26 hairstyles, Katherine Heigl's tresses are a canvas for creativity, always keeping us eagerly anticipating her next stunning transformation.
As an actress and style icon, Katherine continues to inspire and set trends, reminding us that our hair can be a canvas for self-expression and creativity. Her ever-evolving tresses serve as a testament to her boldness and willingness to experiment, keeping us eagerly anticipating her next stunning transformation in the world of beauty and fashion.
Read More:
Top 20 Kate Moss Hairstyles & Haircuts
Top 15 Trendy Updo Hairstyle for Black Women
26 Most Delightful Hairstyles for Short Curly Hair
Top 20 Kate Upton New Fashion Trendy Hairstyles and Haircuts
18 Queen Latifah Latest Hairstyles & Haircuts Ideas
15 Classy Short Black Hairstyles For Women Over 50
15 Alternative Hairstyles For Curly Hair