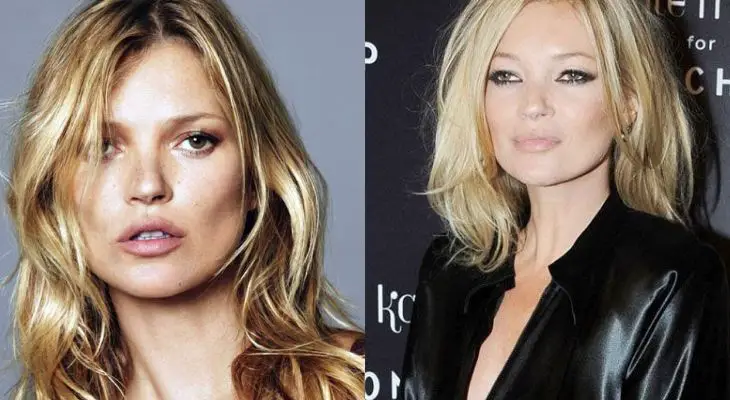 Katherine Ann Moss popularly known as Kate Moss is a British Model and Businesswoman who showcases her modernism in her every appearance. She is one of the chic fashion icons and creates a new trend in the hair fashion world. All her hairstyles and haircuts build an impact on many women. Go through this article to spot some top hairstyles and haircuts of Kate Moss.
Top 20 Kate Moss Hairstyles & Haircut Ideas
1. Kate Miss In Silky Blonde Hair With Bangs Haircut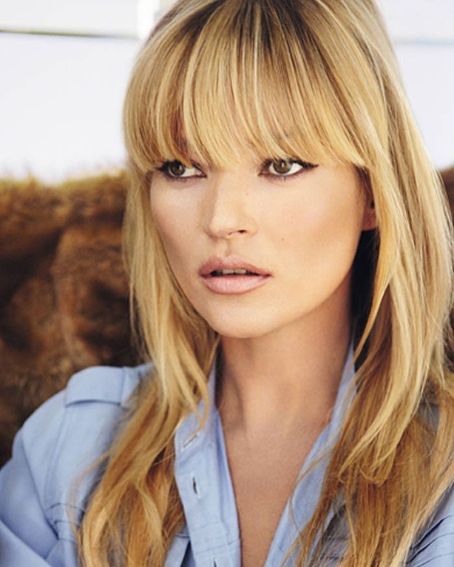 A silky blonde hair with bangs makes Kate Moss appear stylish and bold. This freestyle suits everyone with no doubt. You can go for this hairstyle when you want to look pretty with your formal as well as casual outfits.
2. Kate Moss Half Updo Hairstyle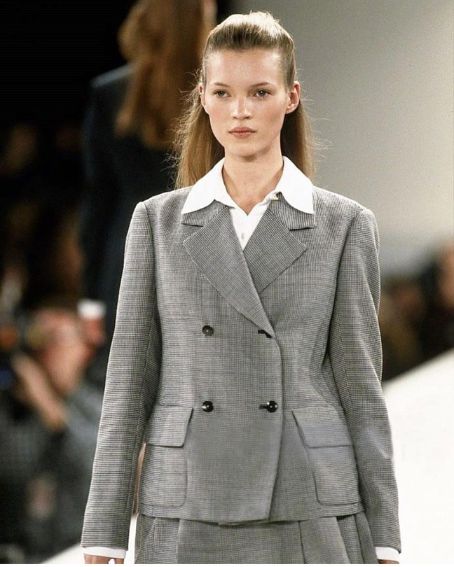 This hairstyle is super simple yet stylish on Kate. This hairstyle complements her formal outfit while she was at the fashion walk. Kate Moss appears elegantly stylish in this hairstyle.
3. Kate Moss Short Haircut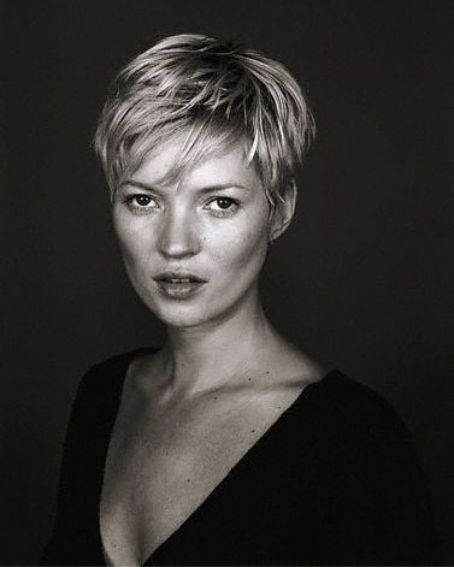 This supermodel chopped her hair short which denotes her boldness and style. Even with this short hair, Kate Moss looks appealing and glamorous.
4. Shoulder Length Messy Hair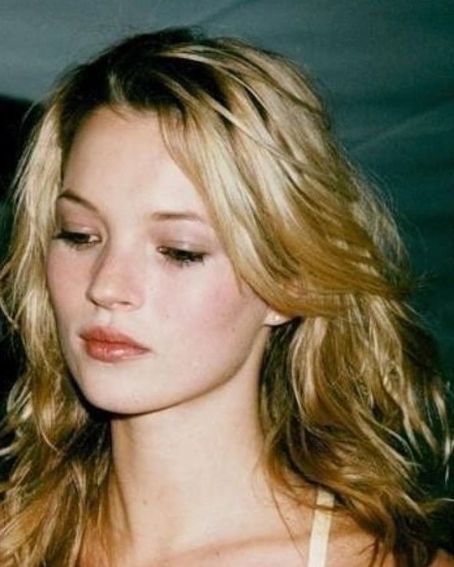 Kate Moss pulls her fans with this gorgeous shoulder-length blonde messy hair. Any woman can have this casual hairstyle that will elevate their beautiful face. The movement of messy blonde hair is a visual treat.
[ Read: Selena Gomez Hairstyles ]
5. Kate Moss Tight Bun Hairstyle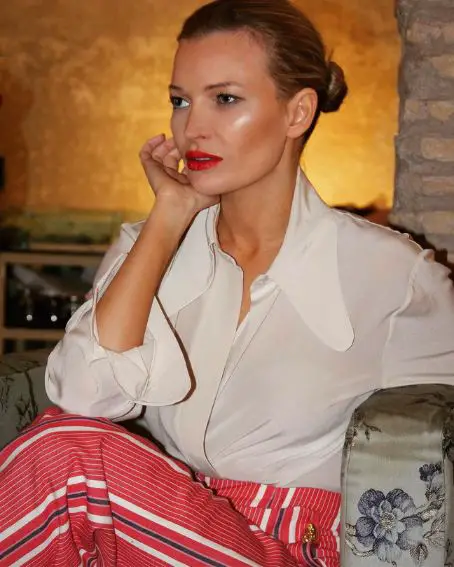 A tight bun hairstyle is a go-to option for most girls. Kate Moss was also seen with this casual tight bun hairstyle. It is easy to carry with no fuss or flyaways.
6. Kate Miss In Chic High Ponytail With Bangs Hairstyle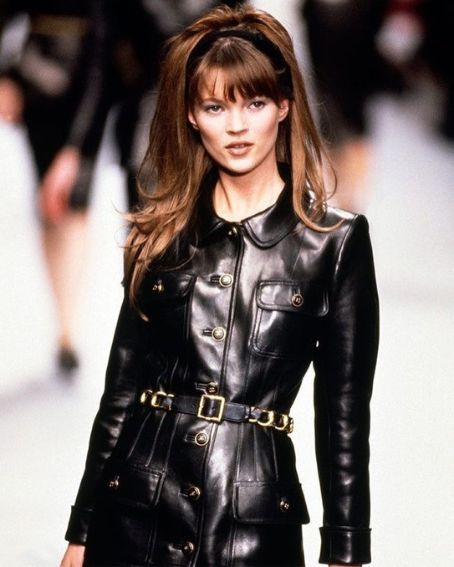 The young age Kate Moss flaunts this chic high ponytail with bangs hairstyle in a ramp walk. She looks highly fashionable with this hairstyle. It inspires many young girls to go for this chic high ponytail with cute bangs hairstyle.
7. Curly Bob Hairstyle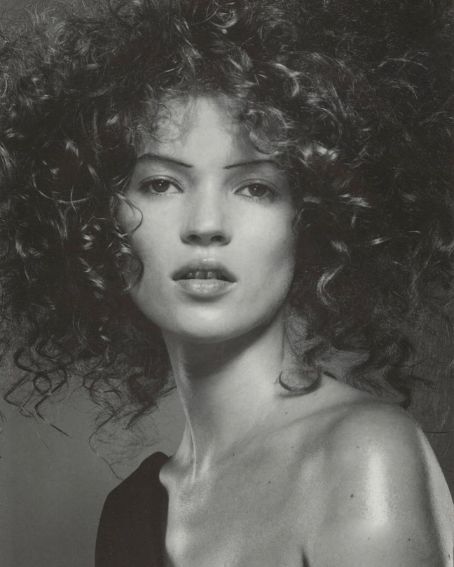 Kate Moss was stunning with this dense curly bob hairstyle. The curls are in the gorgeous way. This Afro-American curls bob makes Kate Moss look glorious.
8. Kate Moss Boho Waves Hairstyle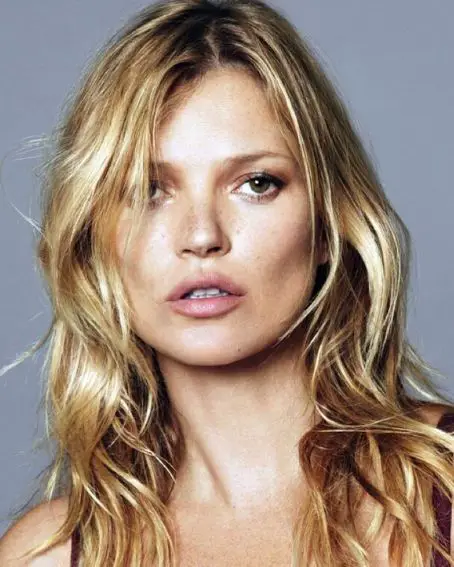 The fashion model appeared in the most popular hairstyle called the Boho waves hairstyle. She looks enormously glamorous in this hairstyle. This hairstyle is easy to try for any occasion.
9. Short Blonde Hair With Long Curtain Bangs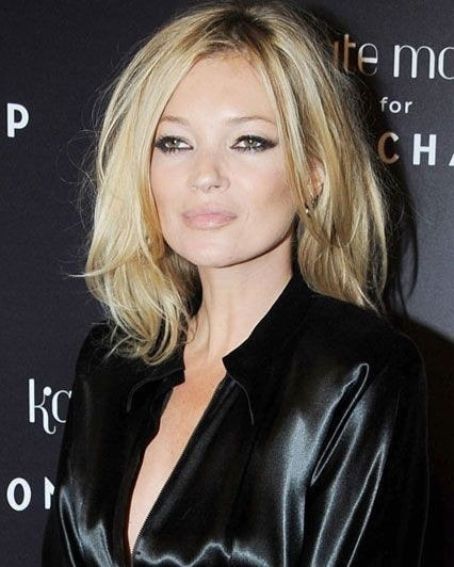 This hairstyle is one of the magnificent styles which goes well with modern outfits. Women with an oval-shaped faces can go for this hairstyle. It accentuates your cheekbones.
10. Long Straight Hair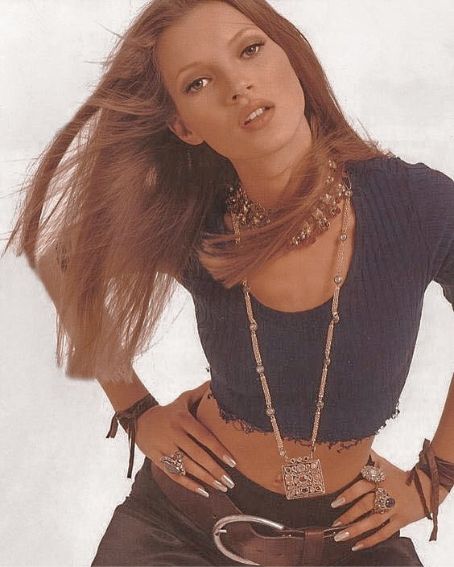 The lustrous long straight hair of Kate Moss is looking lovely. This is the easiest hairstyle that one can have without any effort. The slick straight blonde hair is cool looking.
[ See Also: Ginnifer Goodwin Hairstyles ]
11. Blonde Bob With Bangs Haircut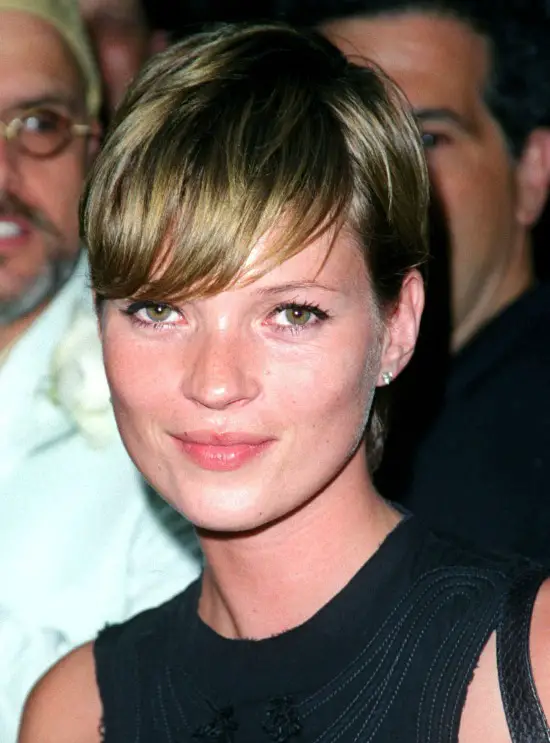 Kate Moss is fashionable and cute looking with this bob with bangs haircut. The bob is highlighted with the blonde shade which gives a fabulous look. The most cutest hairstyle is this with no hesitation.
12. Kate Moss In Pink Chic Invented Trends Hairstyle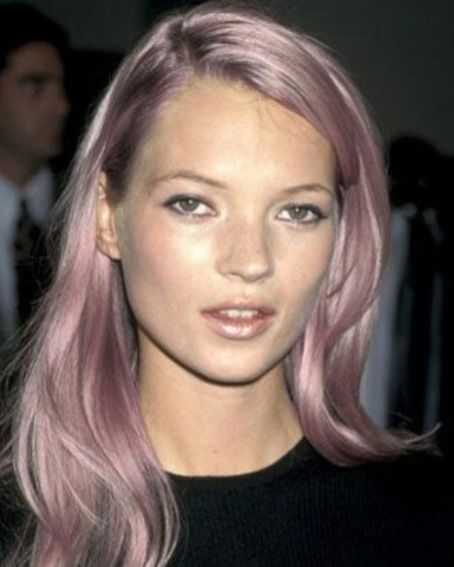 A young Kate Moss sporting this pink chic invented trends hairstyle which is a hot trend even now. This hairstyle is then a great deal among plenty of young girls.
13. Blonde Mohawk Hairstyle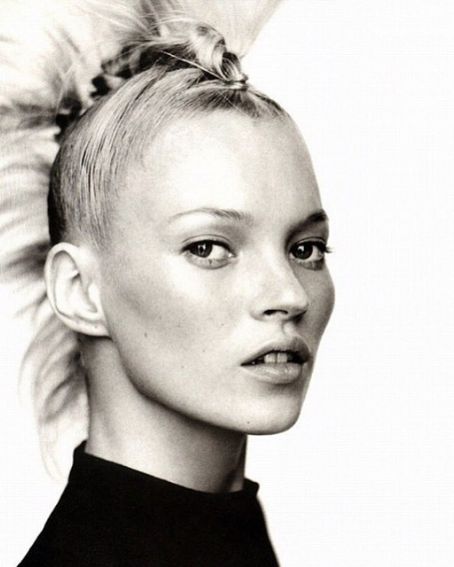 The Mohawk hairstyle is the trendsetter which gives the bold sassy look. Kate Moss proves that even with long hair you can create a Mohawk hairstyle.
14. Kate Moss in Long wavy Blonde Hair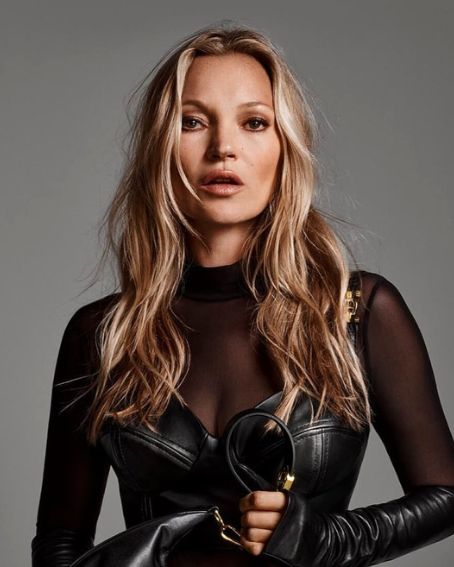 This can be the casual hairstyle which has got long smooth waves. This one suits almost every casual to formal dress. Especially looks beautiful and pretty with a party dress.
15. Shoulder Length Thick Curly Hair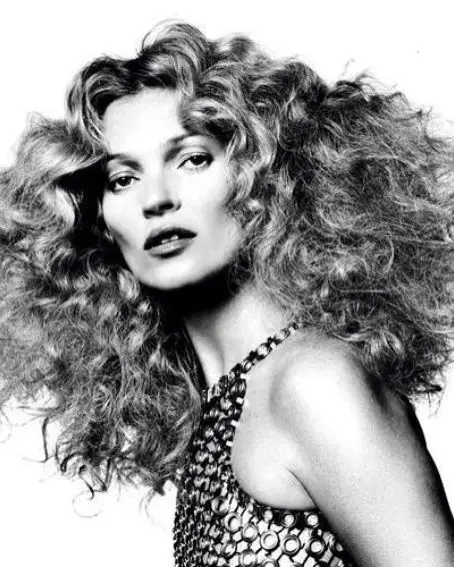 The shoulder length thick curly hair is gorgeous on this hottie. Kate Moss looks most ravishing and unique with this hairstyle.
16. Kate Moss in Messy Curtain Bangs Hairstyle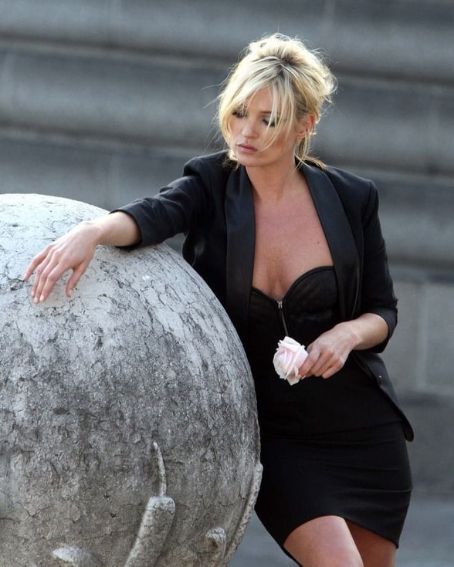 Kate Moss appears adorable as well as radiant with this hairstyle. The long messy curtain bangs are up to chin length and sits on her face. This is absolutely the hottest hairstyle on her.
17. Half Top Knot with Bangs Hairstyle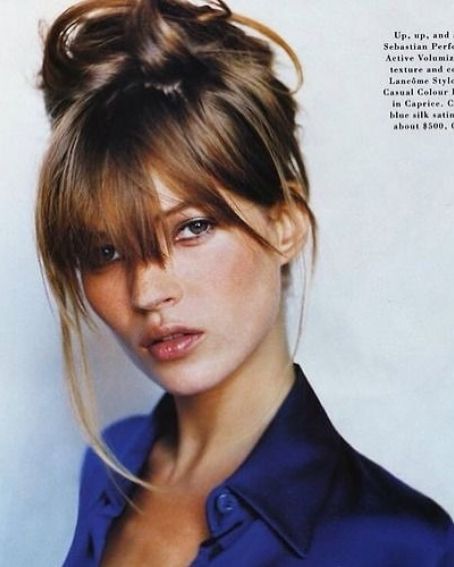 Get inspired with this splendid top knot hairstyle with bangs. Kate was perfect with this loving hairstyle. This fashion icon never fails to amaze her fans with her stunning hairstyle.
18. Smooth Lower Bun With Curtain Bangs Hairstyle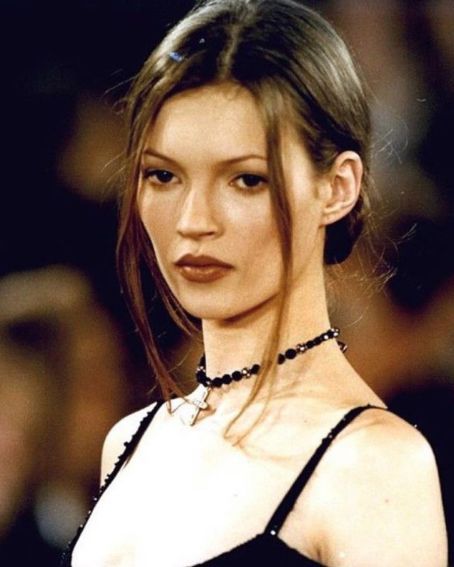 This low-key hairstyle looks marvelous with pretty gowns and party outfits. The chic lady is wonderfully looking with this elegant hairstyle.
19. Medium Length Curly Hair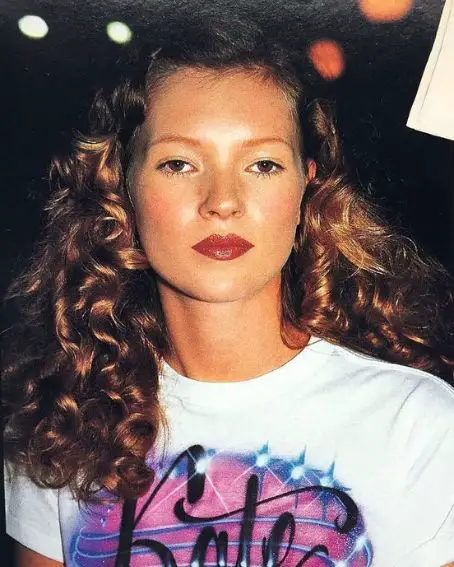 The teenage Kate Moss sports lustrous gorgeous medium-length curls. Curls always look lovely. The sheer appearance of these curls can makes her glow magnificently.
20. Kate Moss Zigzag parted Blonde Straight Hair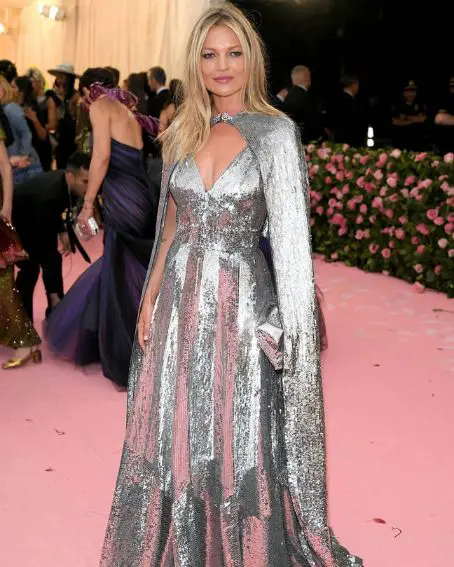 This hairstyle ultimately goes well with the party shimmery gown by Kate Moss. Whenever you want to rock the parties, you can replicate this amazing hairstyle of Kate Moss.
Best Hair Styling Products
You Might Also Like: