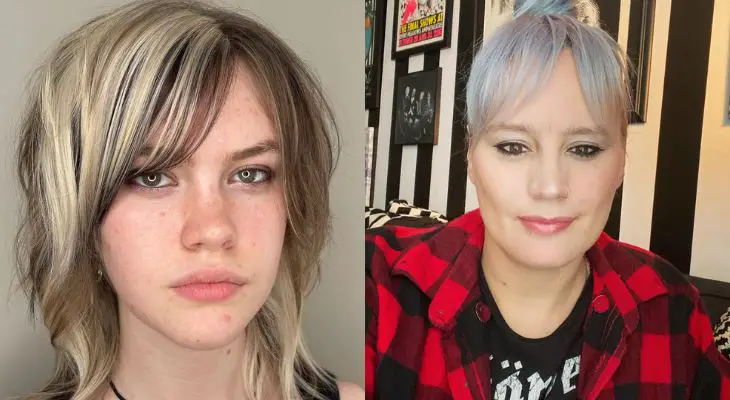 A blonde hairstyle is used to describe the white color and always catches everyone's eye. Blonde hair is associated with grace, beauty, elegance, and luxury. Talking about blonde hair doesn't mean calling other hair colors inferior. All hair colors look beautiful according to their preferences. However, nowadays, blonde hair is very popular among women. Women keep different types of bangs for white hair as they like. If you want to style your blonde hair with a variety of bangs and are looking for bangs styling ideas, look at this article to get a trendy look.
Top 18 Beautiful Hairstyles For Blonde Hair With Bangs
1. Blonde Long Hairstyle With Bangs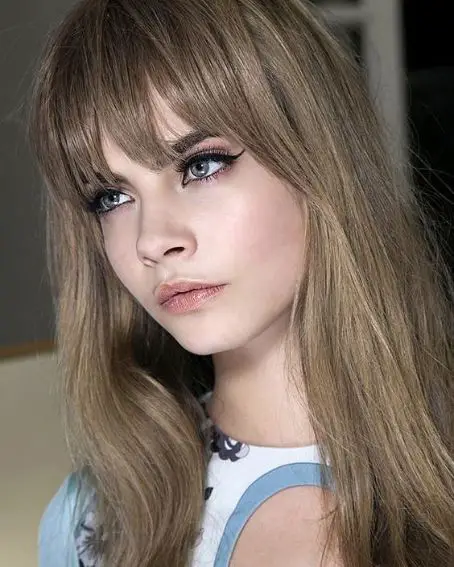 Blonde hair bangs are a popular hairstyle. Bob bangs in your hair are designed according to their shape. It looks different for women with blonde hair. It provides an appearance of chic, soft, and beautiful look. 
2. Side Bang Medium Hairstyle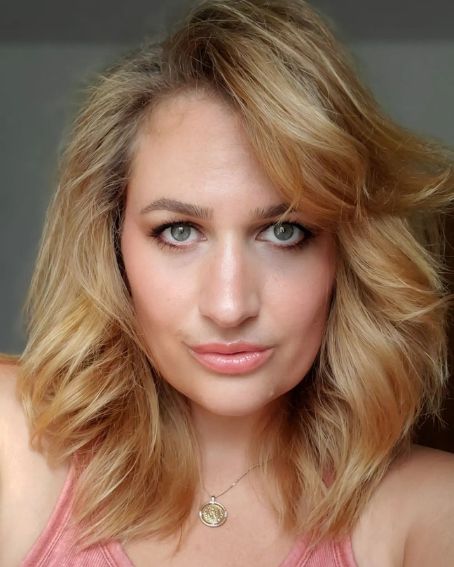 If you wear side bangs, sweep them to the side with a brush and dryer to create a natural look. These bangs look really amazing on round faces with wide cheekbones as they help create a more oval face. Medium-length blonde hair with side bangs can give a great youthful look.
3. Balayage Blonde With Bang Hairstyle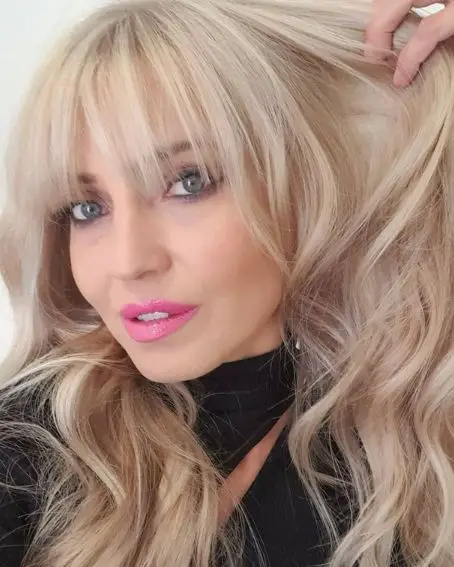 Balayage blonde with bang hairstyle will increase the impact of hair highlights regardless of your hair texture. To enhance the impact of the balayage blonde with bang hairstyle use the proper length of hair to look the best feature of the face.
4. Jaw-length Blonde Bob With Bangs Hairstyle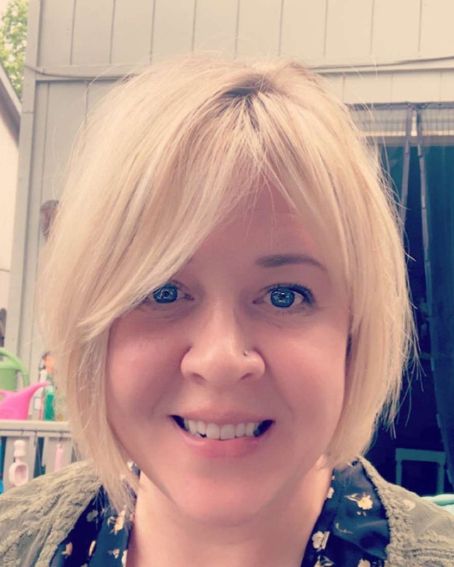 Jaw-length blonde bob with bangs shape has a very sharp length that hits right at the jawline, and some soft, short layers and bangs upwards. The combination results in a fierce and edgy look. Also, your jawline guide will help you notice when it's time to trim.
[ Read: 8 Best Jawline Hairstyles For Sagging Jowls ]
5. Shoulder Length Shiny Blonde With Bangs Hairstyle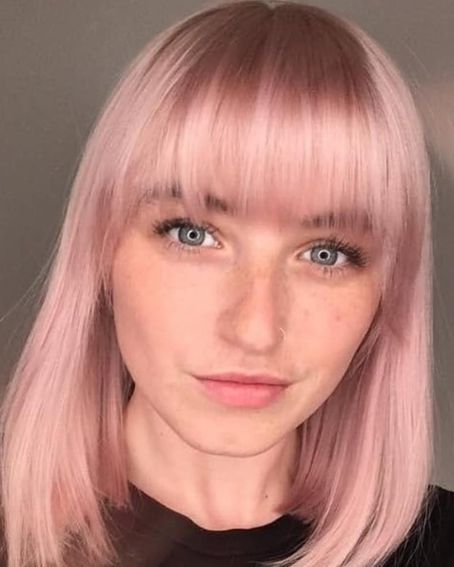 This well-known Shoulder length shiny blonde with bangs is very famous among trendsetters. The shiny blonde hair is more attractive and gives a beautiful frame to the face and opens up the eyes.
6. Short Blonde Bob With Bangs Hairstyle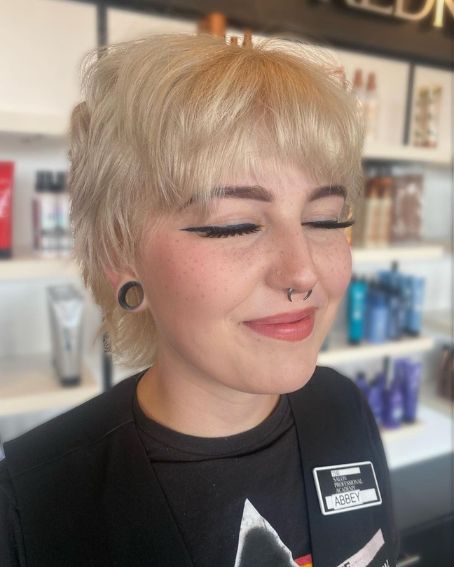 This hairstyle allows you to play with darker and lighter versions of blonde shades. A unique short blonde bob with bangs is a style that fits well. It is low maintenance and won't bother you as soon.
7. Pixie With Bangs Hairstyle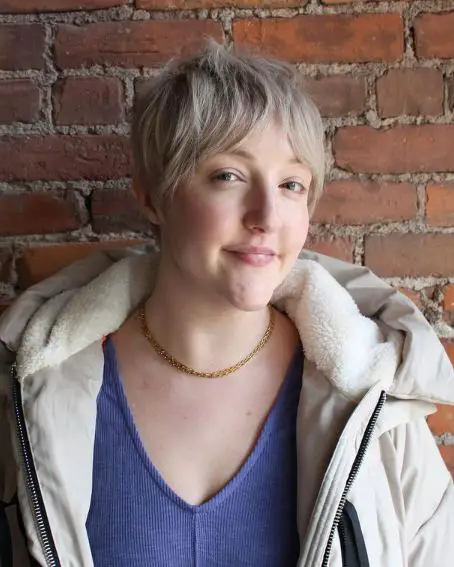 Women who prefer short haircuts can opt for this pixie hairstyle look. It is a popular choice among women, especially this pixie with bangs hairstyle gives a lot of beauty to those with blonde hair.
8. Ponytail With Bangs Hairstyle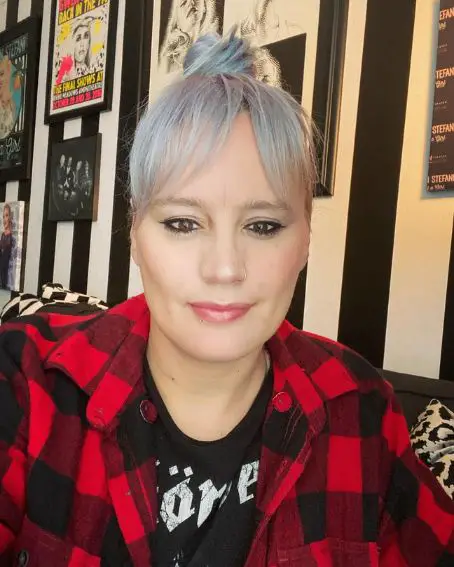 If you want to find a new way in hairstyle, trying this ponytail with bangs hairstyle will give you a new experience. This style of hair looks great when tied in a proper ponytail. Sleek open up a face, while bangs complete this amazing hairstyle. 
9. Shaggy Curl With Bang Hairstyle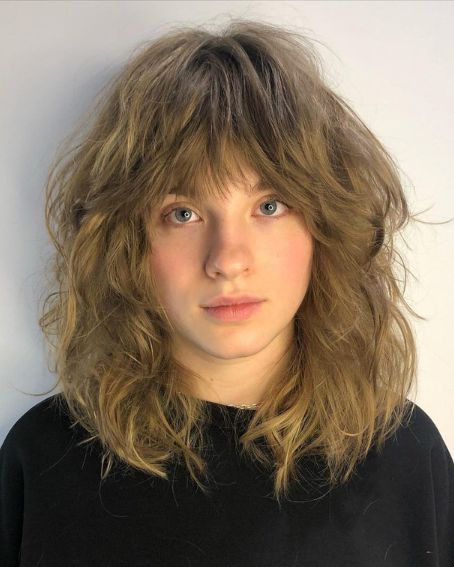 This shaggy curly hairstyles with bangs are really fabulous. shaggy hairstyle is not just super. It can give the cutest and most gorgeous appearance. You can easily make this hairstyle without the need to visit the salon every month.
10. Modern Bowl Cut Bang Hairstyle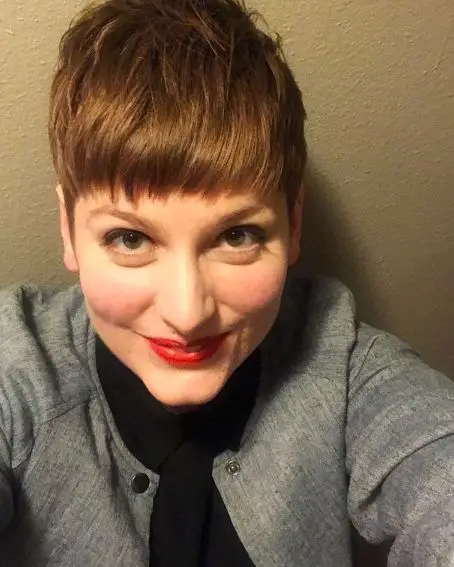 For those who don't like pixie hairstyles, this modern short platinum hairstyle with bangs is a perfect choice. This bowl cut is very cool, and the hair portion can easily be moved from side to side.
11. Wavy Bob With Bang Hairstyle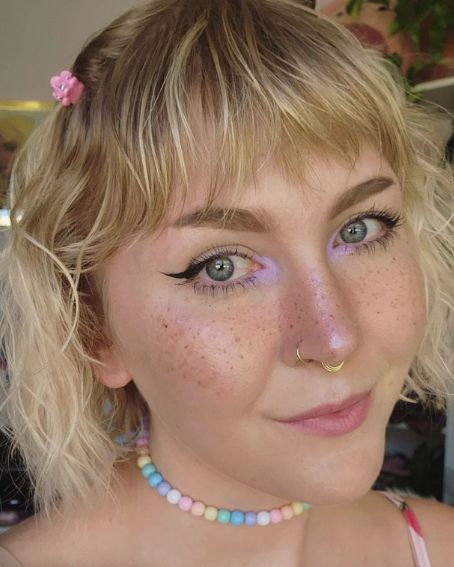 A wavy bob with bangs looks very elegant and gives a natural-looking appearance on every occasion. It looks like they follow the middle part and fall to the sides of the face. This hairstyle is usually half wavy and half straight. It's great for people with thick hair because it adds volume to the waves.
12. Retro Bang Hairstyle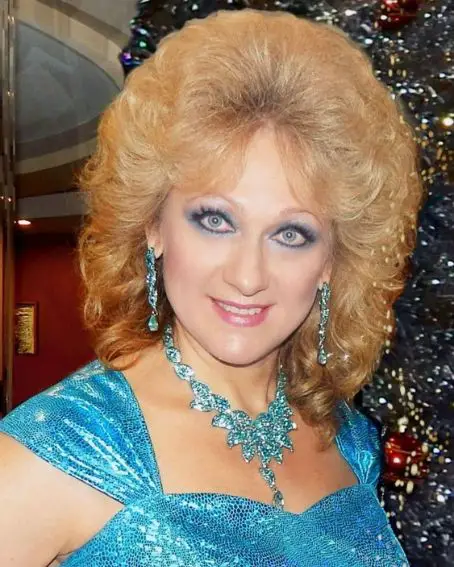 This retro bang hairstyle requires thick hair, a perfect step-by-step cut, and styling was done by blow-drying the hair on the inner side.
13. Chunky Highlight With Bangs Hairstyle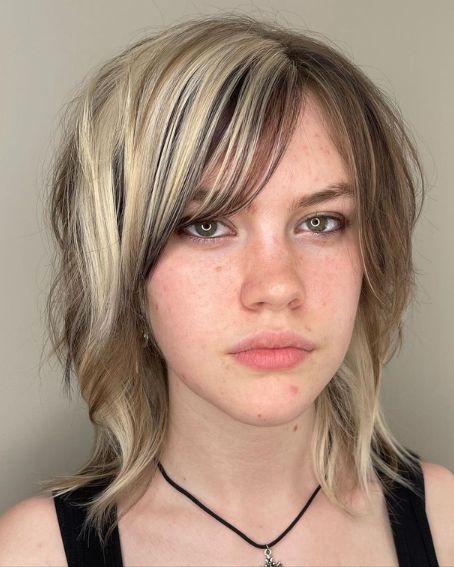 This hairstyle is the choice of those who want to leave a strong impression. If you are opting for this chunky bang, it is essential that your hair is very thick.
14. French Bob With Bang Hairstyle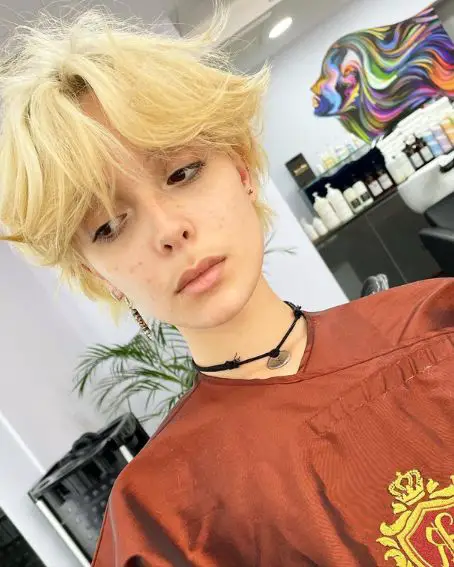 A French bob is unique to each wearer. Hair carving technique with ban gives a stunning, bold, and beautiful look. There is definitely something powerful about the vibrancy of the look. It is a little more maintenance based on sheer transparency.
15. Blonde Textured Bang Hairstyle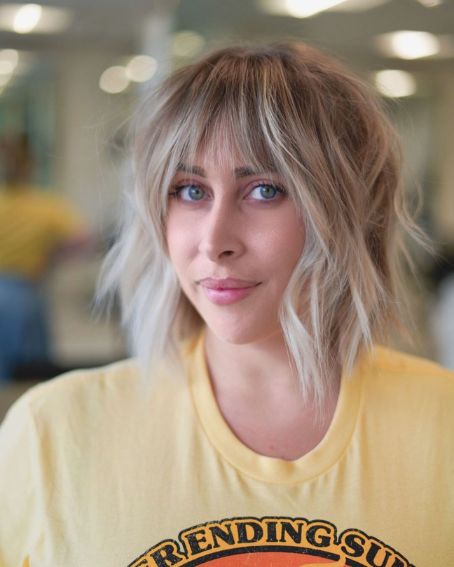 Textured bangs offer a great way to balance out long and round face shapes. Among the many casual hairstyles with bangs, this slice lob gives you a style that uniquely reflects your personality.
16. Curtain Bang Hairstyle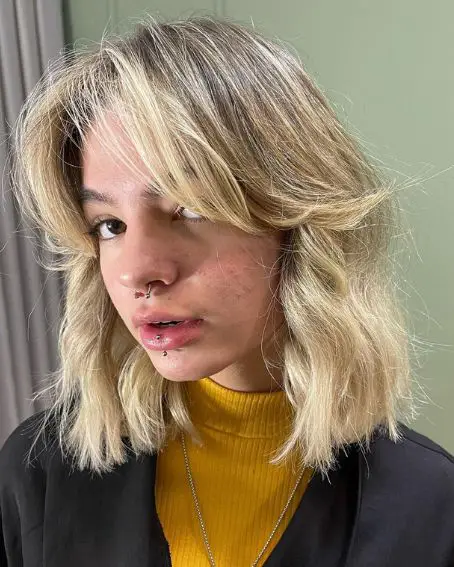 Curtain bangs hairstyle works with any type of style and looks good on everyone, But the actual stylistic length difference depends on the shape of the face. It is very low maintenance. Also, you can style them as you like. People with small foreheads tend to avoid this style because of how much it tends to sweep the face.
17. Blonde Wispy Bang Hairstyle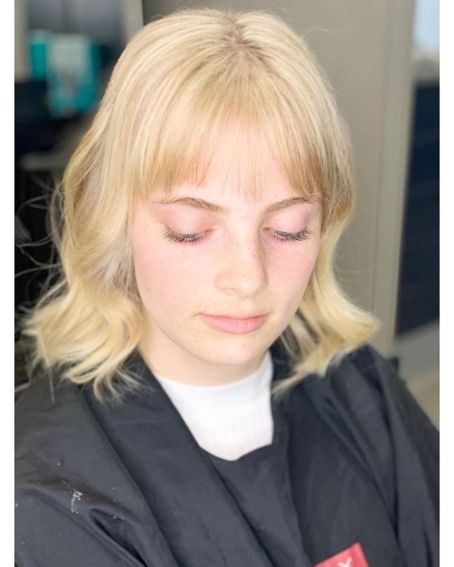 A blonde wispy bang hairstyle is very perfect for a heart-shaped face. The Wispy bang look is a very low-maintenance alternative to the hottest hair trend. Wispy bangs can provide you more soft and youthful face look.
18. Blonde Long Hair With Bangs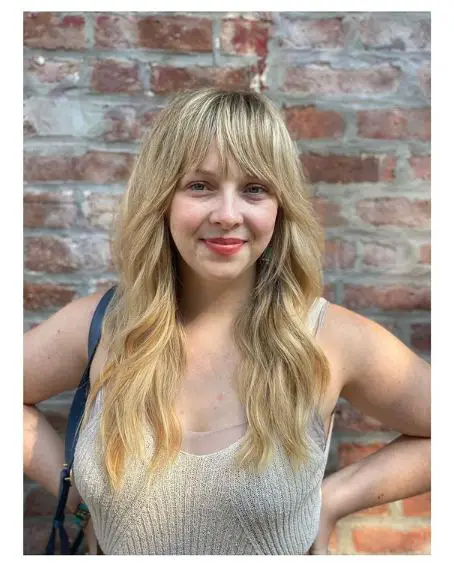 This Blonde long hair with bangs hairstyle is recommended if you want to give your face another look. Blonde hair is layered from your chin. The front portion of the hair is slightly longer compared to the rest of the hair. The bangs are long and straight in this hairstyle
You Might Also Like: