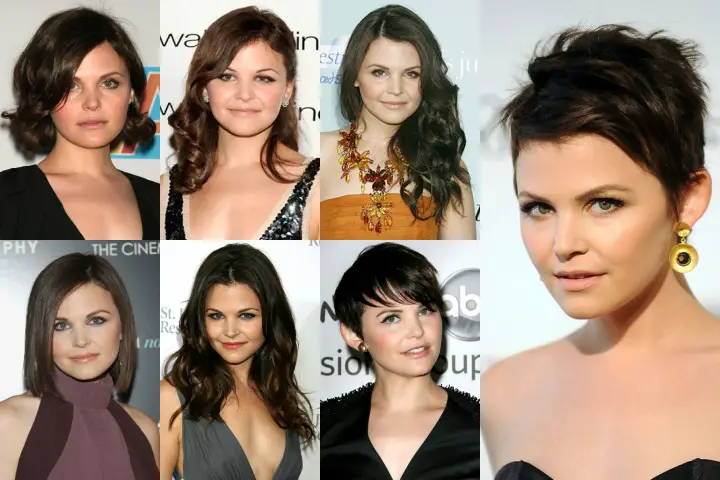 Ginnifer Goodwin has had a lot of different hairstyles lately. She reached popularity as a talented actor, film actor, voice actor, and television actor. Ginnifer is well known for her amazing appearance as well as her adorable personality. Rumors and gossip are spreading everywhere about the 44-year-old Ginniffer haircut and it is continuously in the spotlight of some celebrity magazines. She is proof that every woman must take the plunge and obtain a different haircut before you die. 
Ginnifer mostly in pixie haircuts, unlike many women dealing with curls, she has taken a chance with this beautiful pixie haircut and got a look that would not work for some face shapes. In this article, you will see 24 Ginnifer Goodwin different hairstyles on the occasions given below. 
24 Awesome Ginnifer Goodwin Hairstyles
1. Ginnifer Goodwin Long Wavy Cut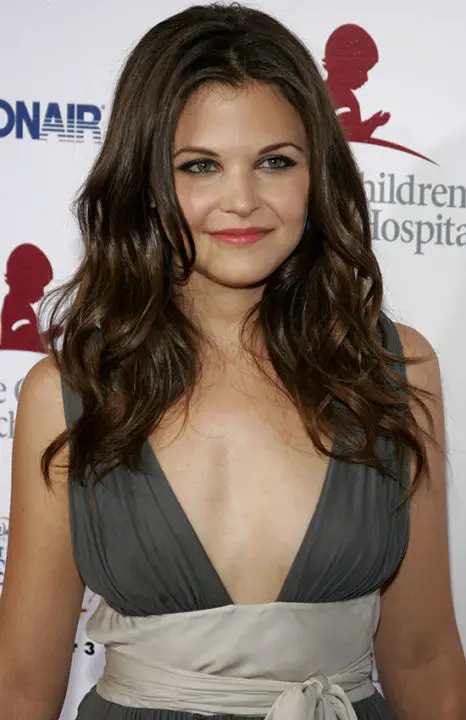 Hair trends may come and go, but waves and hairstyles never go out of fashion and style. Ginnifer's long wavy cut gives her an excellent look and it perfectly matches her grey and white combo attire. The layering length looks more pretty on her and it makes her a bold and brave actress.
2. Ginniffer Pixie Cut With Bangs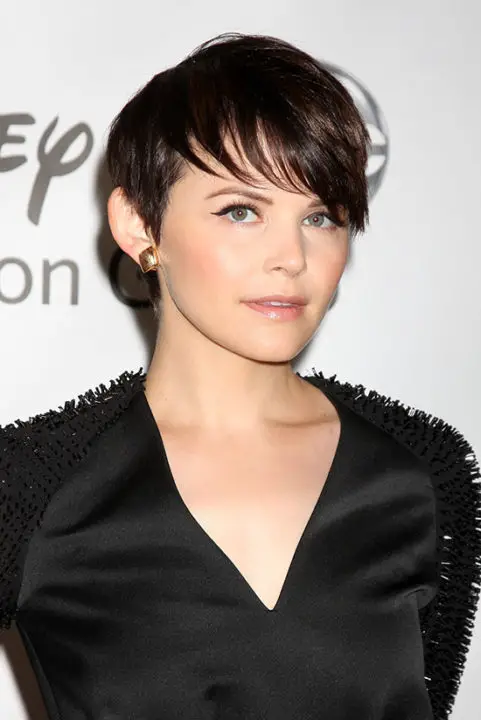 Rocking a pixie cut with bangs is an easy way to get glamour, this is why Ginnifer also chose this style. She knows that pixie suits every mood, effortless and sexy This particular hairstyle with a pleasing black color outfit give her a chic and elegant appearance overall.
3. Short Choppy Hair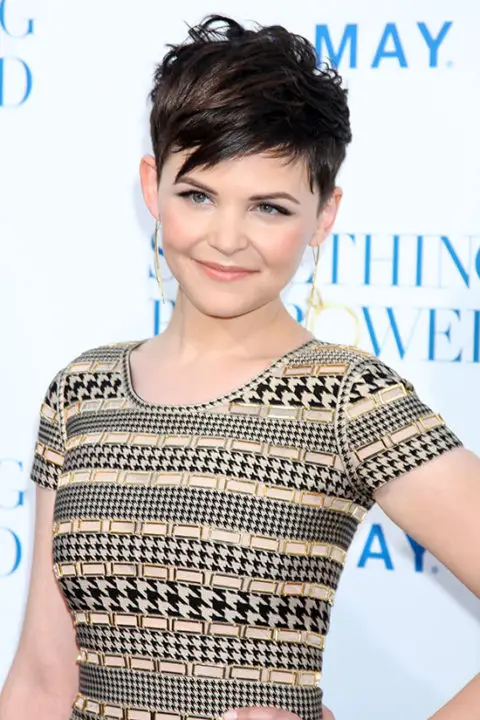 Ginnifer Goodwin's short Choppy layered hair looks quirky and cool in the form of a pixie cut. Wonderful short Choppy hair gives her a rich and it is highly suitable for her smiley face with the simply designed dress.
4. Cute Straight Pixie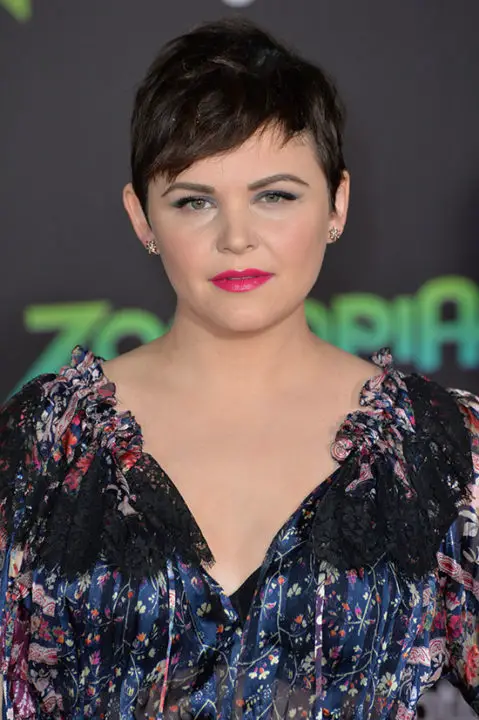 Ginnifer Goodwin is well known for her different and amazing pixie haircut. No doubt that this cute straight pixie is elegant on her. To match this hairstyle she wore a wonderful dress in blue which is greatly suitable for her face.
5. Short Pixie Messy Hairstyle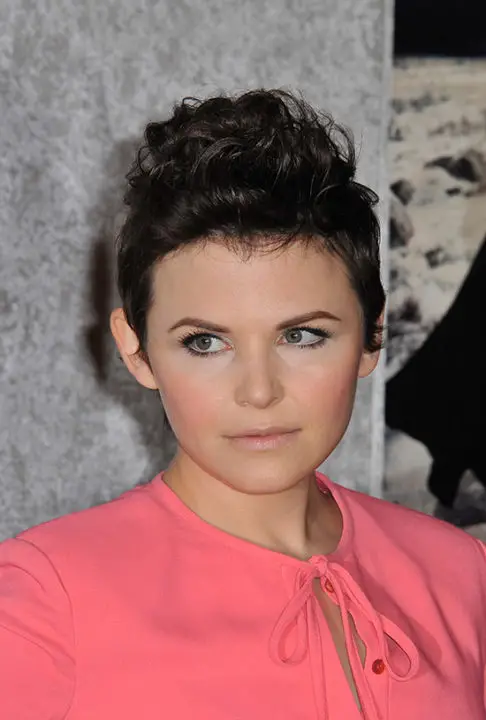 Ginnifer has a messy pixie haircut hairstyle which is a classy, short-length style with many layers of texture. It gives her a tousled look and adds volume as well as density to their tresses. On every occasion, she chooses a style that makes her pretty. Pinky attire with this pixie messy gives her an extraordinary look.
6. Undercut Pixie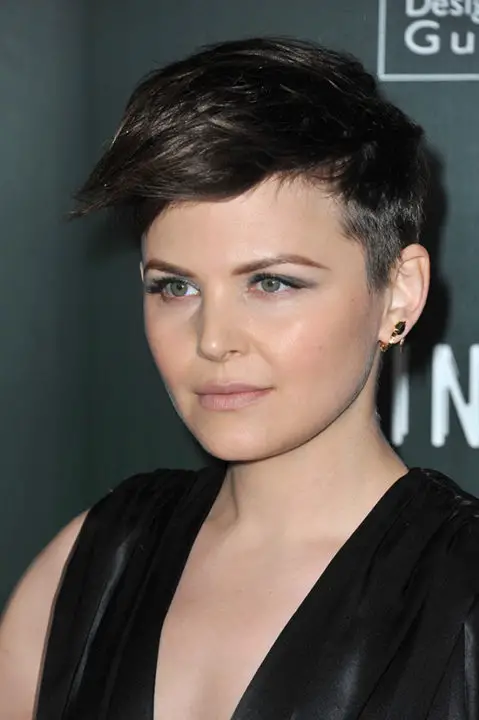 Undercut pixie is mostly a girly haircut where the sides or back can be shaved to disconnect from the short hair on top. Ginnifer Goodwin picked this hairstyle to make her drop-dead gorgeous. Versatile and sporty haircut of undercut pixie fit her so well.
7. Sideswept Bangs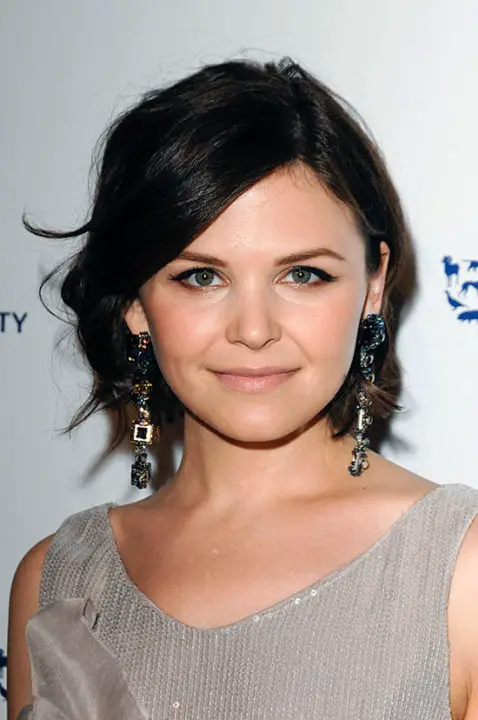 Ginnifer Goodwin has a pointed chin and round cheeks. This type of chin-level hairstyle widens the look of the chin and bestows a wonderful look that balances out her face. Beautiful Sideswept bangs simply frame her face when the bangs are side-swept.
8. Medium Wavy Cut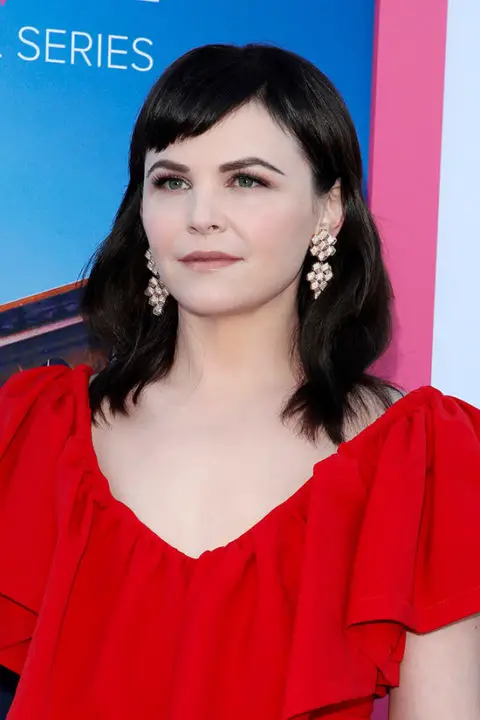 Whether Jennifer Lawrence in short wavy Bob or Ginnifer Goodwin in medium wavy cut, it is very safe to say that wavy hair is on trend. Ginnifer doesn't compromise on her hairstyle that gives different look, meanwhile, she selects the best one to suit her well. The medium wavy cut is one of the great styles that bestows her ravishing appearance with grey attire.
9. Curtains Bangs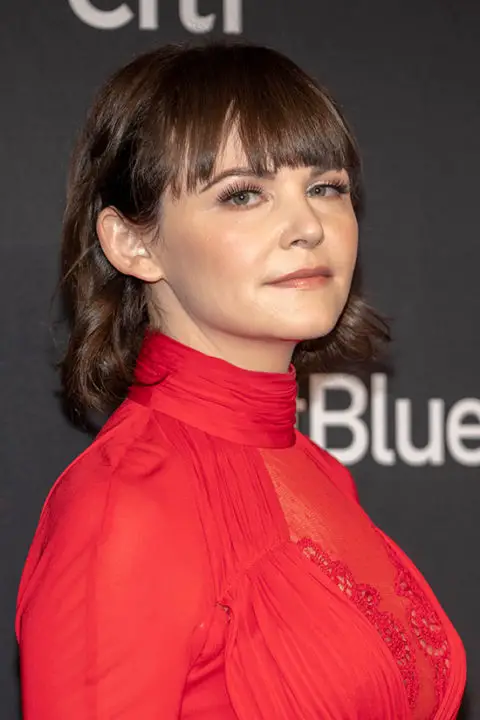 Ginnifer Goodwin curtain bangs are eyelash-skimming and soft. The slight part on the side gives a wonderful style. With the help of a good Volumizing mousse and a medium-sized round brush, this hairstyle can be achieved. Her great style in her red outfit renders an extraordinary look.
10. Short Straight Hairstyle With Side Swept Bangs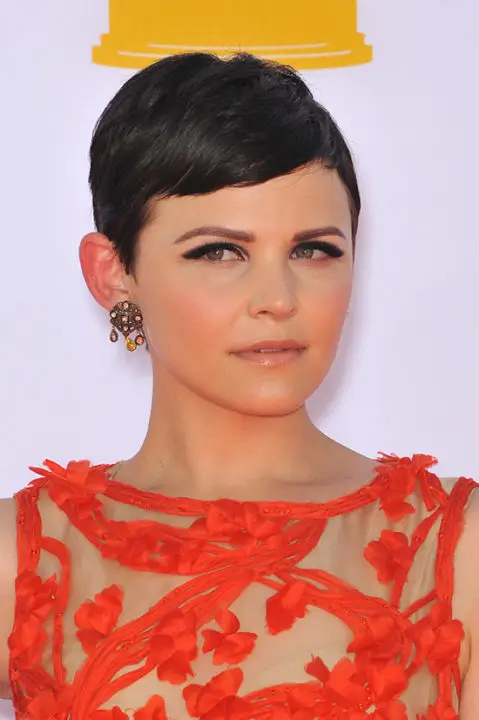 Trendy short hair with side bangs frames as well as softens Ginnifer Goodwin's face in a great way. The idea of having short hair is fun, but she knows how to make it more beautiful for her face. This short straight with side swept fit very perfectly with the red charming dress.
11. Medium-length Bob Haircuts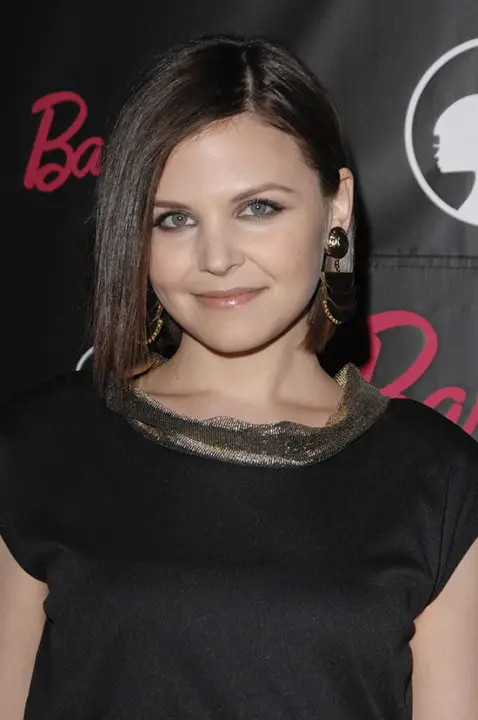 Medium bob hairstyles are trendy and iconic. This haircut renders Ginniffer a universally flattering shape with fabulous wash and wears quality. When comes to medium-length Bob hairstyles, bob work on all types of hair textures and it perfectly fits Ginnifer too. 
12. Short Bob With A Bang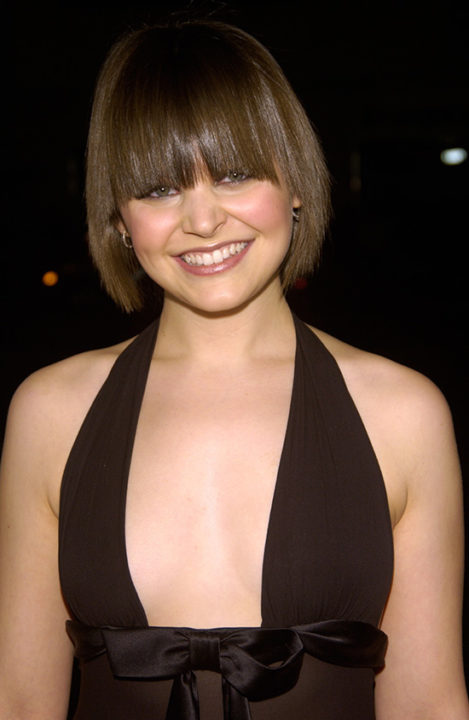 This eye-catching bob with bang looks chic and works so well no matter what the event. Ginnifer understands very well her face shape and hair type and chose this short bob with bangs. With her elegant black attire, this hairstyle takes one step forward in the world of beauty.
13. Lush Waves And Curls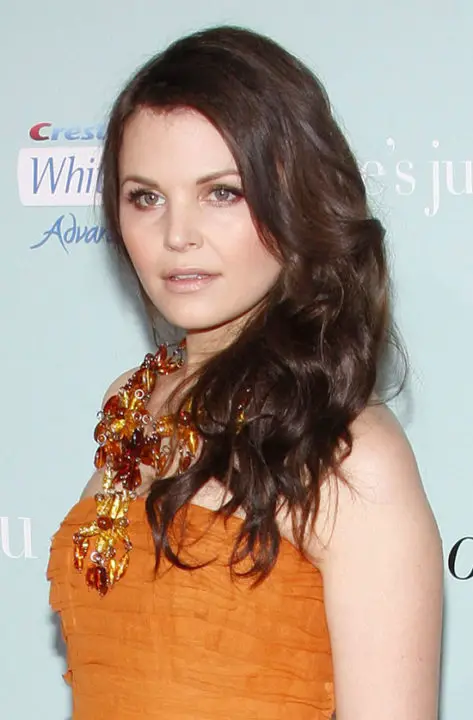 Lush waves and curls add volume and flexibility and leave Ginniffer with a beach-textured look. She shows us that few hairstyles never go out of fashion. She has a wide cheek and round face, so it worked great on her face with her excellent orange outfit.
14. Long Hair With Bangs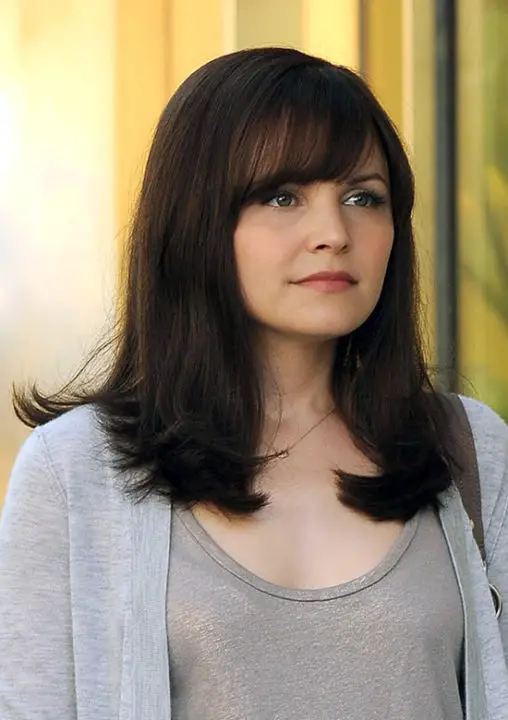 Ginnifer Goodwin looks absolutely stunning in this bang hairstyle. Her long, soft, and feathery bangs are said to be the perfect complement to her big and voluminous waves. This particular hairstyle gives her a simple, but gorgeous when wearing grey attire.
15. Straight Bob Hair With Side Swept Bangs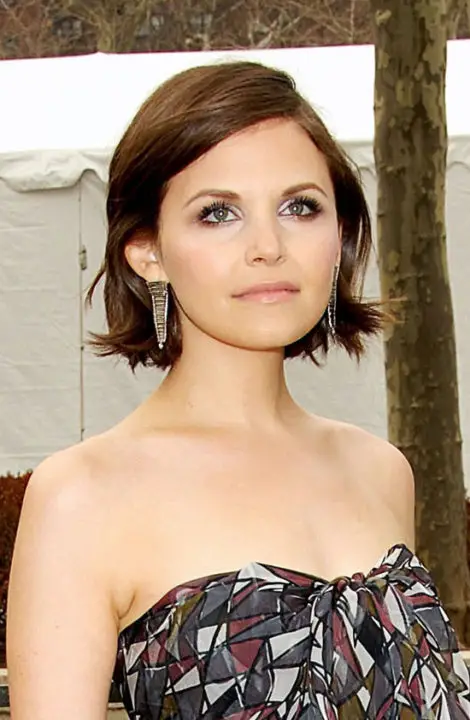 Straight Bob hair with side swept bangs helped Ginnifer Goodwin to make the hair look fuller and pretty. Amazing flattering to all shapes of face, side bangs that sweep away from her face can add a bit of contrast as well as highlight her eyes and cheekbones. 
16. Shoulder Length Tousled Haircut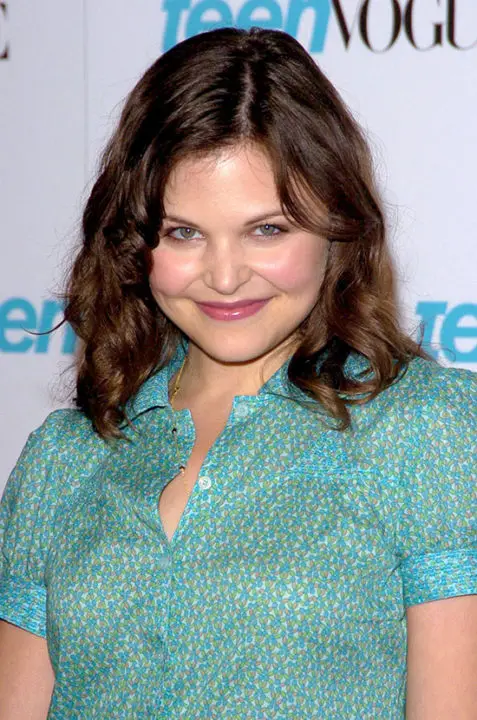 Here Ginnifer Goodwin is in a shoulder-length tousled hairstyle with sweet blue unseen attire. She looks extremely cute and also classy with shoulder-length hair.
17. Medium-length Curly Hair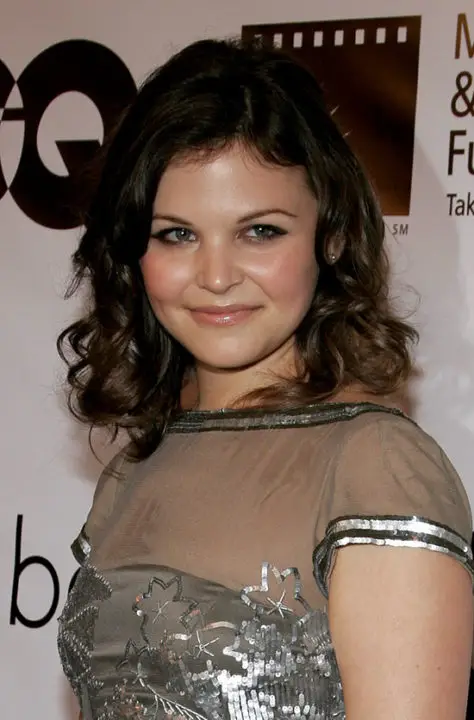 Ginnifer Goodwin looks stunning here with medium-length curly hair. The style shines with mild lipstick and an ash dress. Large loose waves, medium springy curls, as well as smaller ringlets, perfectly match her shoulder-length haircut.
18. Messy Waves With Curls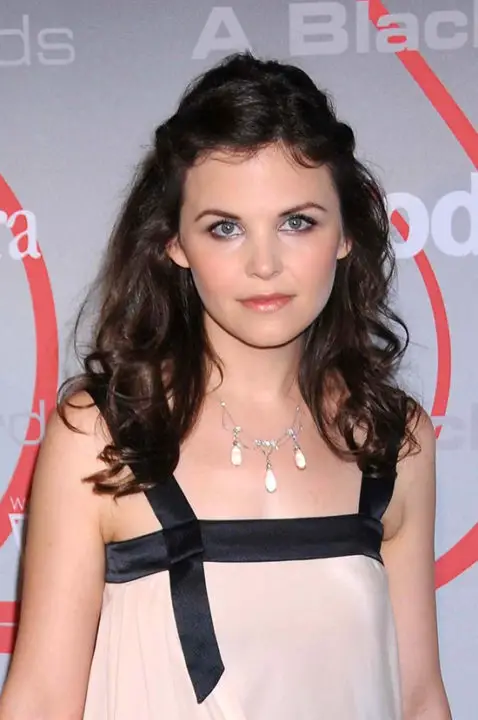 Messy waves with curls can work wonders on the round-shaped face like that of Ginnifer Goodwin. Her ultra-smooth style is sleek to the maximum limits. Waves with curls improve the round face along with charming features.
19. Medium Loose Wavy Hair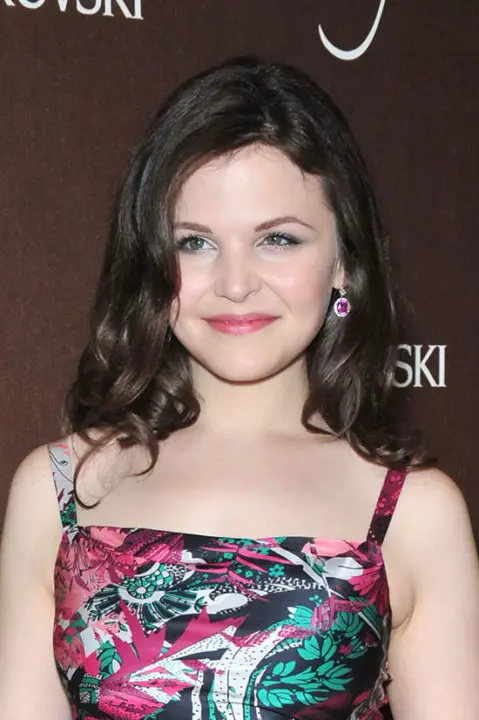 Ginnifer Goodwin makes a statement wherever she goes, it may be her outfit or hairstyle. Her medium-loose wavy hair steals the show wherever she is present. This hairstyle fixes her face perfectly with pinky brown floral design attire.
20. Short Pixie Haircut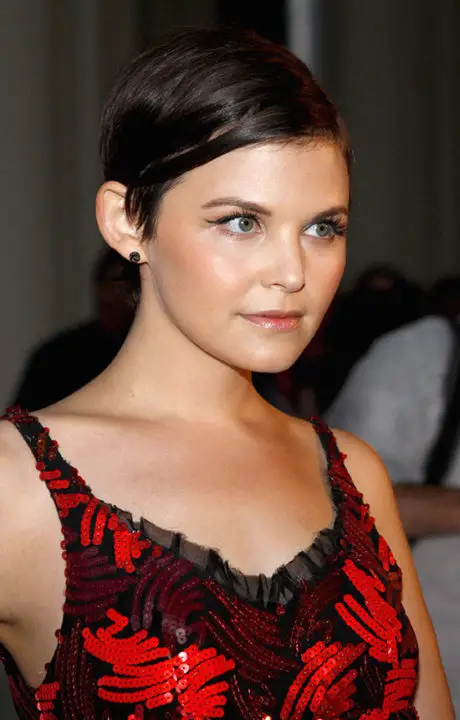 This short pixie haircut perfectly frames the face of Ginnifer Goodwin and makes her cheekbones pop. It looks super-stylish with her red-orange dress. Short pixie attracts a lot of attention and does Ginniffer style sense.
21. Medium Short Messy Waves Hairstyle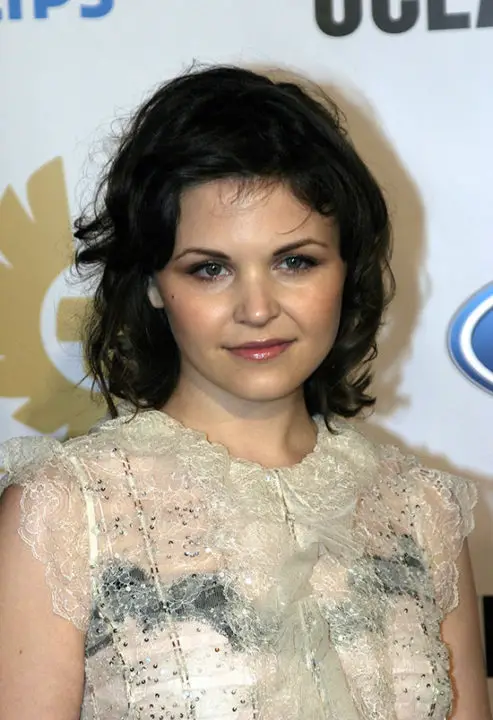 Ginnifer Goodwin wears this elegant hairstyle with a dash of light white outfit. This is an absolute class in itself. Her style is quirky and fresh at the same time. The makeup on her complements the style very well.
22. Short Straight Black Ash Hairstyle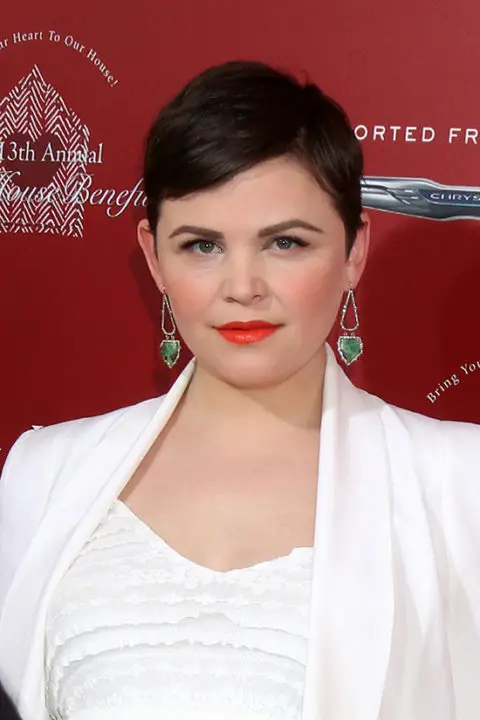 Ginnifer Goodwin's short straight black ash hairstyle exudes a very casual feel. Wearing this style gives a fantastic look and suits all occasions. Short straight black ash with beautiful orange lipstick and angle white attire bring her a smooth elegant look.
23. Short Wavy Bob Hairstyle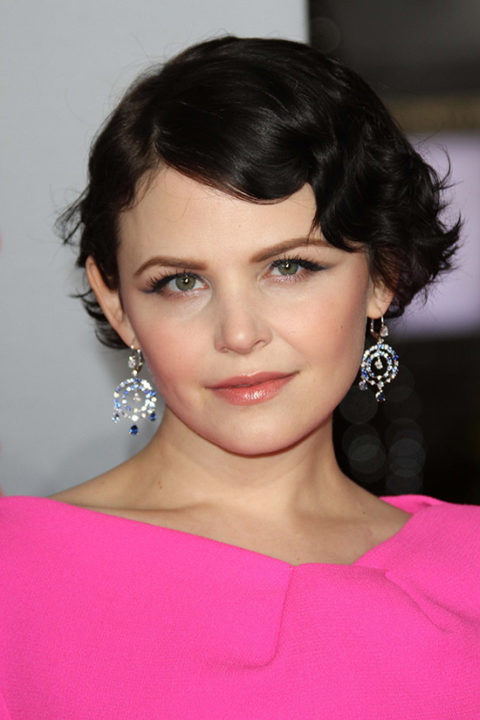 Ginnifer Goodwin carries a graceful chic hairdo, a bouncy short wavy Bob hairstyle. Her style is always amazing and subtle yet very vibrant. The layered bob is great and suitable for all events. Bob's hairstyle is outstanding and it looks good with her round beautiful face.
24. Slight Bun With Bangs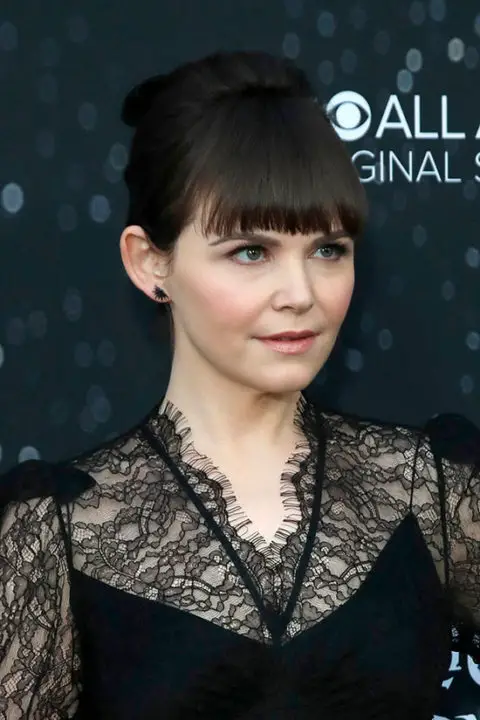 Bun and bangs can make any hairstyle pretty and fun. Ginnifer Goodwin's slight bun with bangs is totally glamour. Her great looks have always been when she leaves her hair casually. This bun with bangs style is out of the world with her fabulous costumes.
You Might Also Like: