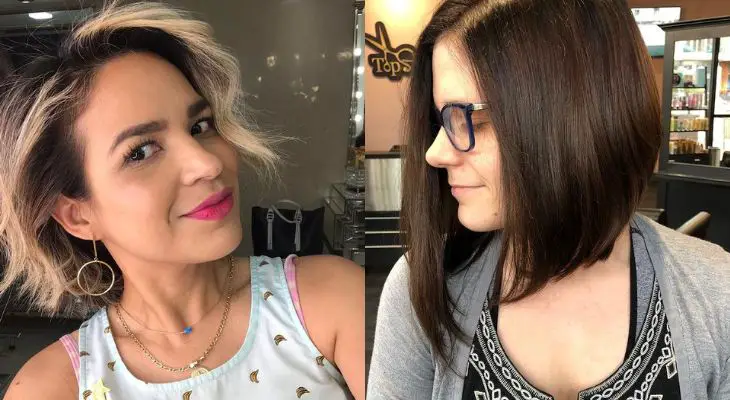 Bob is the contemporary hairstyle for a trendy outlook. It always gives a chic appearance. Also, it is a very quick-ready hairstyle, and easy to maintain. A medium haircut for bob suits everyone depending upon choosing the correct style and shading. You can do artistic try with your hair like wavy, layered, curly, etc., In the below articles you can see different types of medium bob haircuts and styles.
18 Inspiring Medium Bob Hairstyles
1. Long Inverted Bob With Curved Ends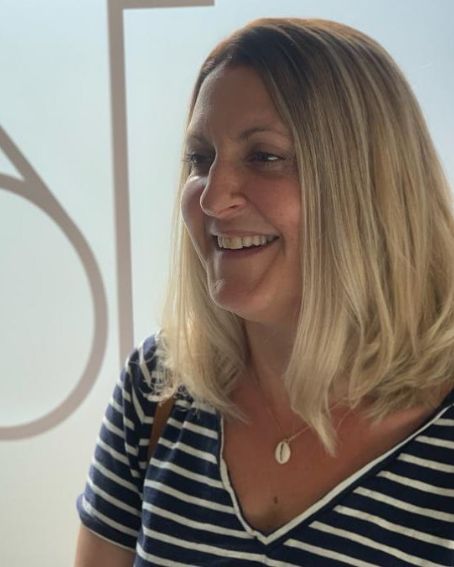 Medium bob with an inverted curve is very popularly used by celebrities and trendy people. Shiny blonde with curved ends adds more elegance to the hair.
2. Messy Black Bob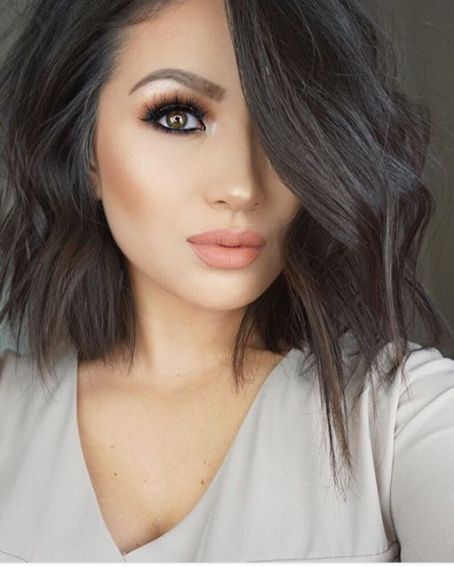 The messy outcome has twisted the complete look into a fashionable one. The messy style with the bob makes you more confident and glamorous looking. A long curly bang in the front head is a significant structure to your face.
 3. Black Curly Medium Bob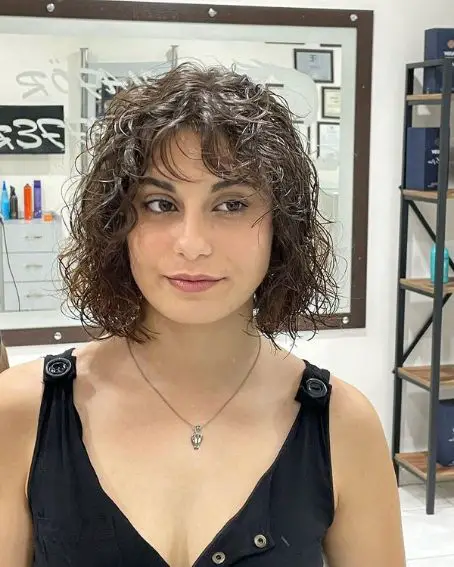 If you like curly hair, so you can make a perfect hair statement for your hair. This curly bob looks very easy, voluptuous curls, and let them embrace your face nicely.
4. Burgundy Bob With Side Bang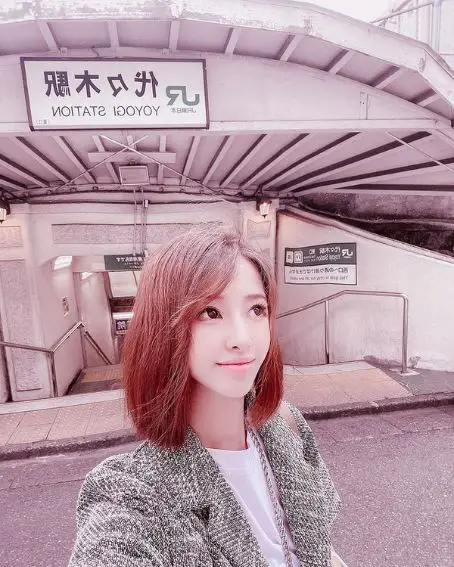 There is a smooth structured and shoulder-length bob that is the very popular, always cool, and warming effect created by them. Adding burgundy shade gives a more tremendous observing and professional outlook.
5. Blunt Bob With Curtain Bangs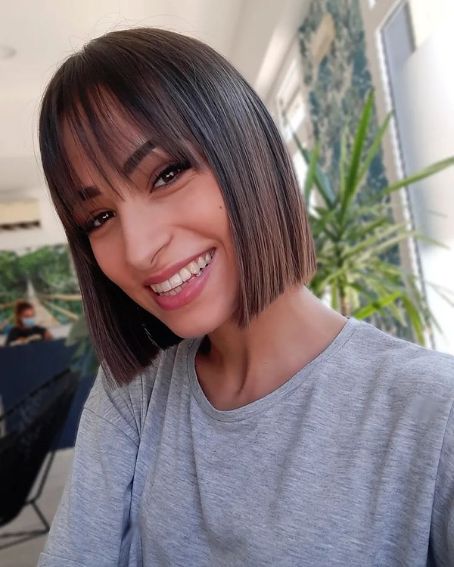 This is an improved style of Chinese bob with blunt and more relaxed edges. Translucent light brown gives more shinning to the hair. If your teenager, definitely it will the best choice for you. It is always an amiable hairstyle for all trend-setters and chic.
6. Layered Bob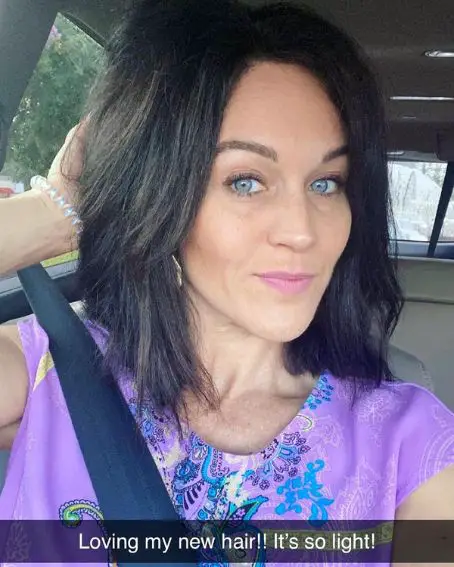 If you want a perfect feminine look, then go for this kind of hairstyle for a casual and party look. It is easier to maintain and more sophisticated.
 [ Read: Layered Bob Hairstyles ]
7. Medium Blonde Bob With Straight Fringes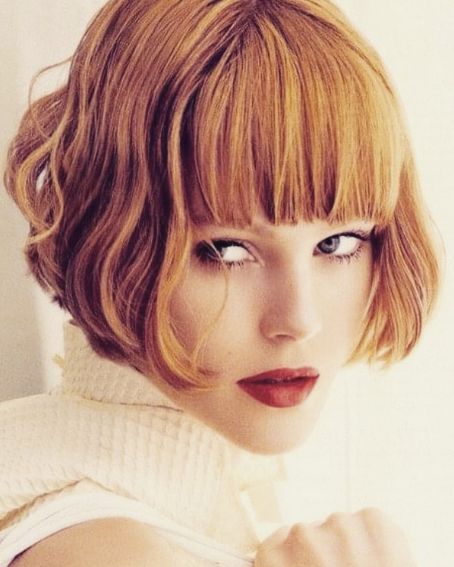 An adorable bob hairstyle with reddish blonde is one of the unique epitomai of beauty. The copper bangs and wavy side of the hair make a more cheerful and childish outlook.
8. Angled Face Dark Brown Bob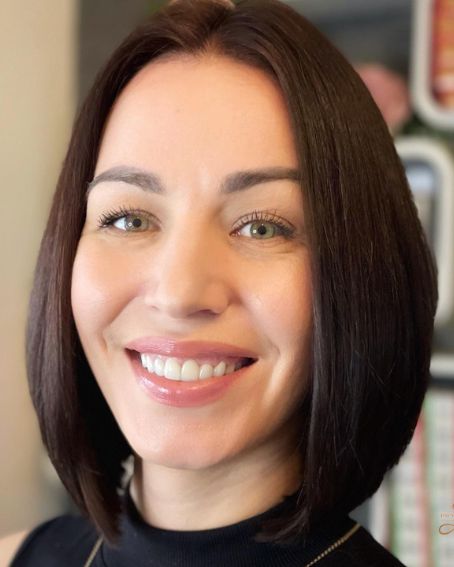 A rounded bob with dark chocolate color is always a very professional and mature hairstyle. Many office-going women prefer this hairstyle. Easy and smooth, little care is needed for this style.
9. Copper-colored Side Part Curly Hair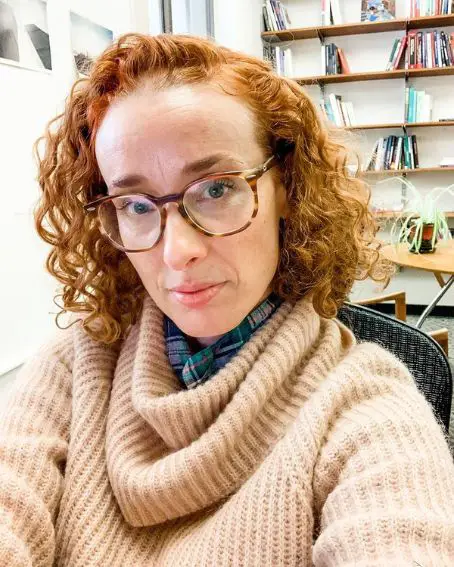 A curly bob is a finest and most stylish hairstyle, which is liked by young to old age women. You should choose to depend upon your face and skin type. This graceful bob is giving you volume and an amazing appearance.
10. Shaggy Layered Bob With Bouncy Fringes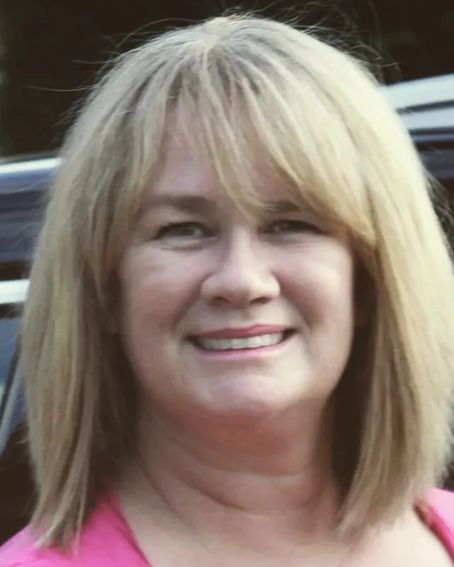 An undefined shape of a bob makes you shaggy style with asymmetrical layers. The uneven fringes in the side and bangs are typically trendy and very unusual. Relax and soft blonde are amazing and supple.
11. Side Parted Copper Highlighted Short Fringe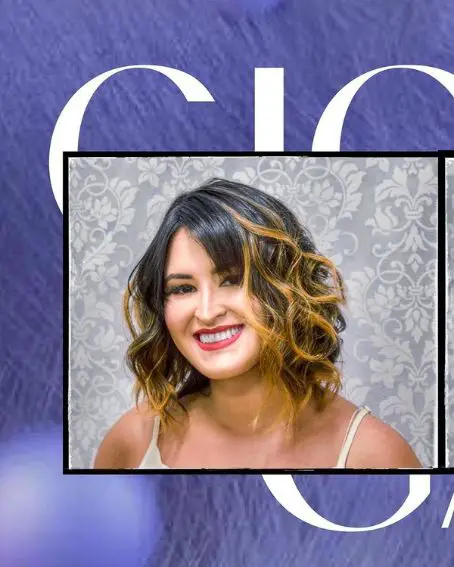 Vibrant and charming looking, this wavy and messy bob gives you cherish. Curly and highlighted copper shade enhances your appearance more.
12. Black Rooted Blonde Curly Hairstyle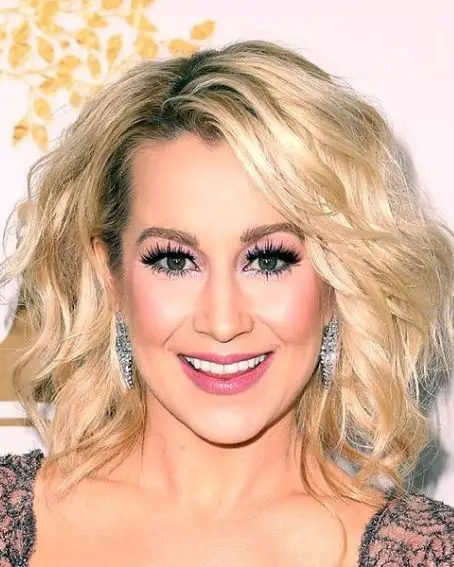 Unique and fashionable hairstyles come with volume and bounce. Dark root with blonde hair is always a good combo and makes everyone turns their head. Middle-aged women mostly like this hairstyle and feather-like hair can dance in the breeze.
13. Caramel Blonde For Inverted Hair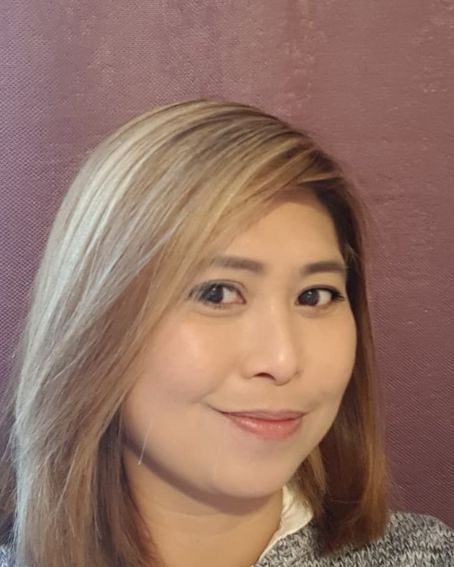 The different varieties of blonde showcase the coated and surfaced. Use a textured spray with this cut to highlight the texture. Versatile in choice of this kind of hairstyle may globally vary from others. Professional outlook exposed and also try with different shade to expose gradient consequence.
14. Wavy Blonde With Bob Hairstyle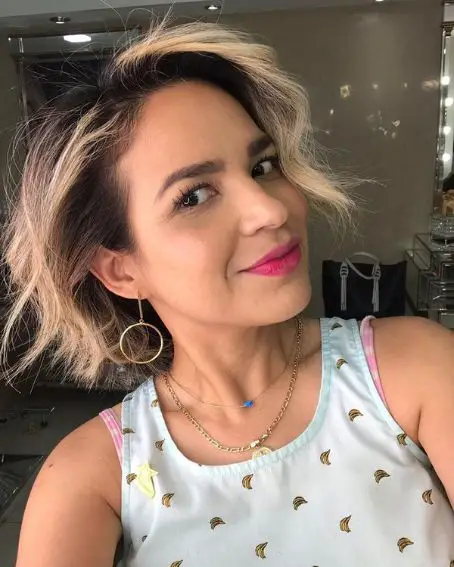 The pastel tone of the hair gives flirty vibes and sleeking style. Which may give you a youthful look and appearance. A slightly angled layer looks like volume hair and dark rooted hair gives you a trendy look. The hair edge is above the shoulder, and the curly goes backward.
15. A-line Graduate With Asymmetrical Medium Bob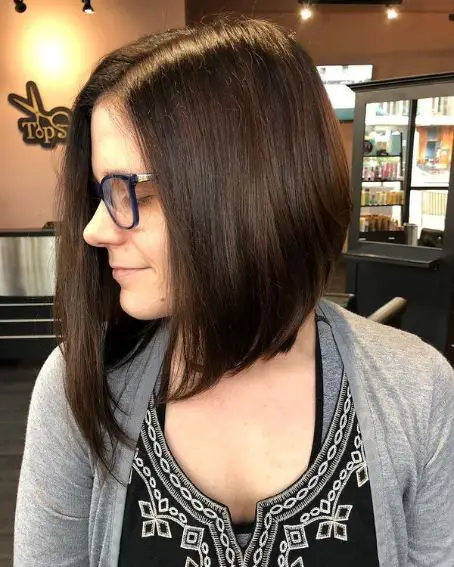 Tremendous sleek vibes make a report with something shiny and straight. And always love with A-line graduated bob and this one is made even classier with a shiny middle part and edgy evenness. It is particularly for those who have tinny or thinning hair. It is always daring and noticeable.
16. Simple Shaggy Curly Bob Cut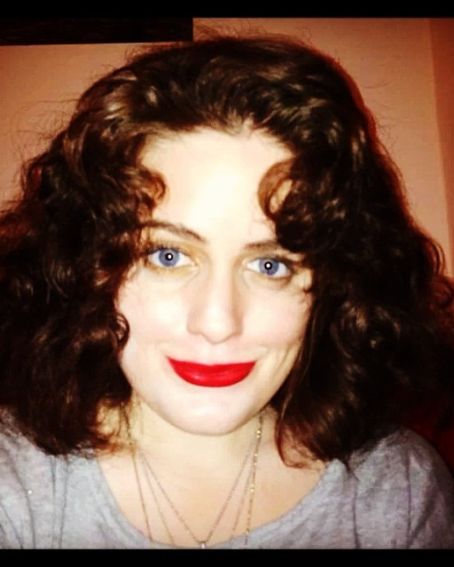 This is the typical curly medium bob, everyone loves to have it. The same size at the end with some shorter fragments on the top generates a great characterization. The ordinary texture adds to the gorgeousness of this hairstyle.
17. Edgy Bob With Middle Part Hairstyle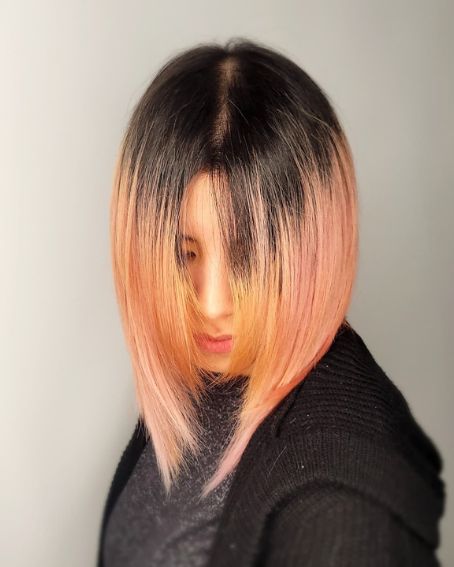 Love this type of hairstyle and only fashionable people like to do with this edgy lengthy bang with bob. Black root and half copper highlights are unique and always an eye-catcher in the crowd. The youngsters and in the field of fashion people admire this style.
18. Backward Medium Curly Hairstyle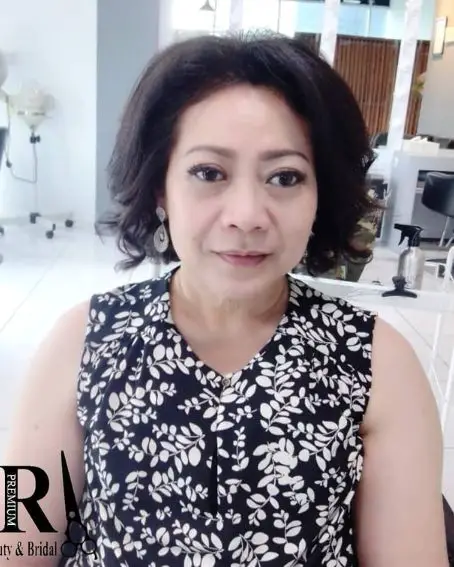 An old-age woman or middle-aged follows this type of hairstyle. Because this hairstyle doesn't need much care and you can use desirable dye and shade to maintain this hairstyle. This is very comfortable and convenient, with no disturbance of pieces in the face.
You Might Also Like: