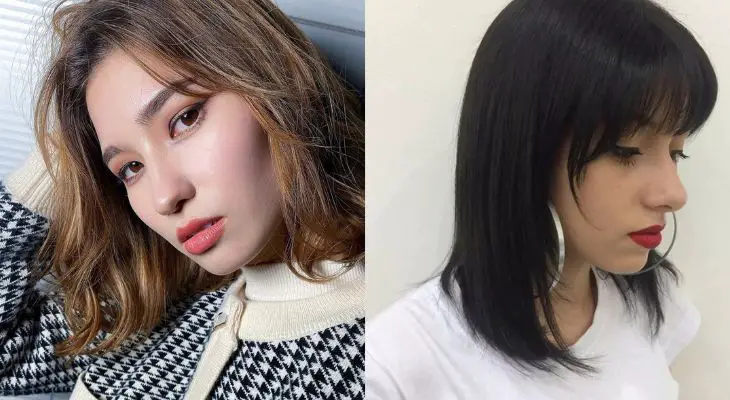 Bob is a hairstyle, women used as a lifestyle for a long time ago. There are many different types of bob like short, medium, and lengthy. But it is not longer than the shoulder. And hairstylists added different trends to add more elegance like bangs or fringe. In the below, articles will see the different types of middle bob trends as of now.
18 Beautiful Medium Bob Haircuts
1. Medium Bob With Curtain Bang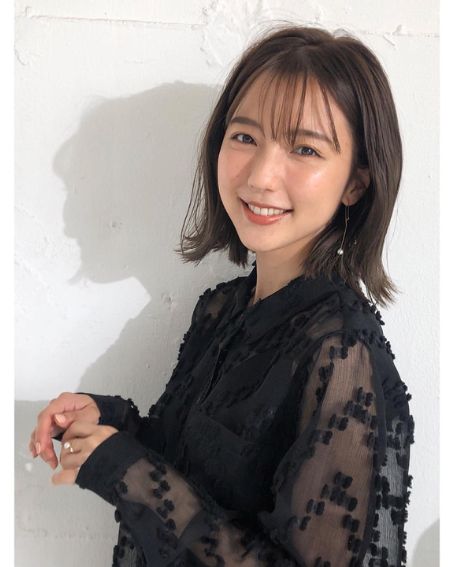 Very popularly known this hairstyle, we can see this trend everywhere around us. Because it looks charming and seeks attention from all around the place. Choosing this hairstyle to opt for their face shape and skin is essential. Curtain bangs add more attractiveness and cheerfulness.
2. Side Parted Medium Bob In Brown Hair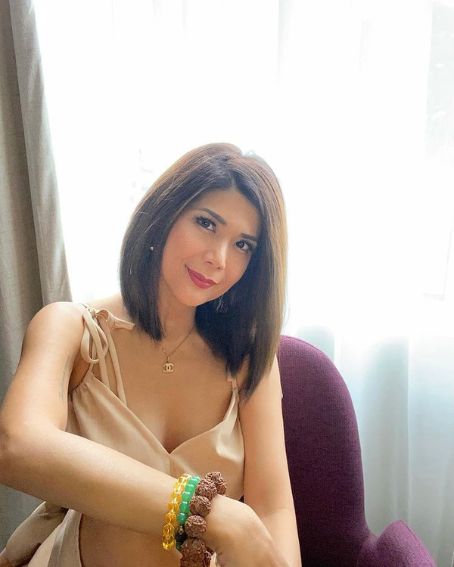 Always love this translucent beauty of a bob with a brown shade. Medium bob makes a very professional outlook and suits to round face shape. The edges were in build curve and one side part of hair behind the ear, and the other part look long bang touch the neck. Every professional goes for it.
3. Straight Medium Length Middle Part Bob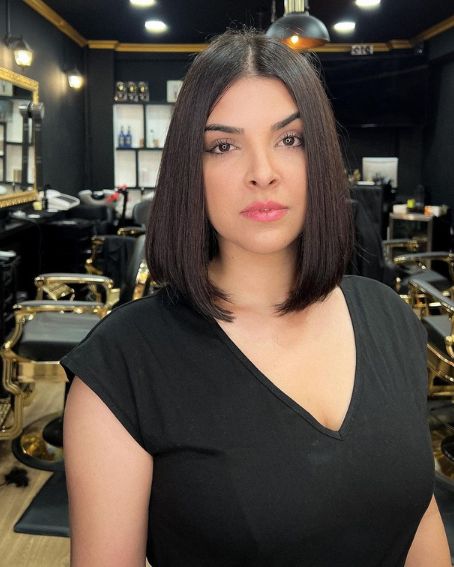 Middle part bob creates great dramatic and flattering changes not only in hair but also on the face. Real and glamorous makeup makes a huge trend in this hairstyle. The sharp round edges around the neck are like a crown and pride to you.
4. Layered Feather Medium Bob
Layered bob is fully manageable and gives a versatile outlook. Especially middle-aged women choose this red shade as more elegant and fashionable. The side-parted long bang slightly hides one side of your forehead make elegant and positive.
5. Medium Bob With Blonde Highlighted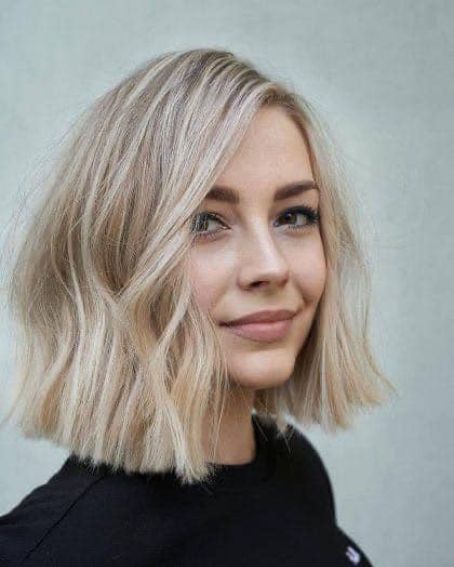 In the western fashion world, blonde placed a major part, it creates a full courageous, and groovy look. Blonde highlights make stunning and envious, look from others.
6. Messy Layered Bob With Curtain Bang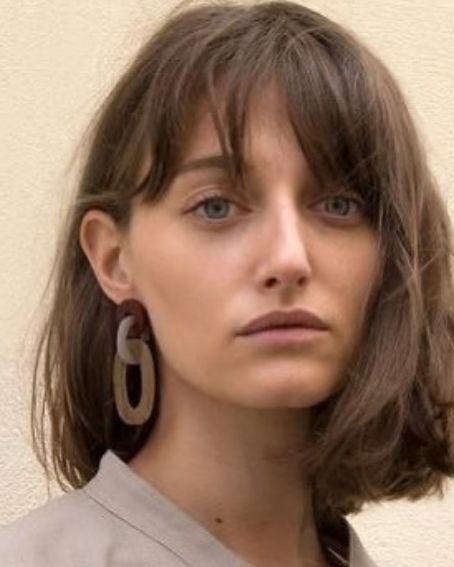 Shaggy wavy hair helps to give volume with the help of feathers. This messy hair bob is easy to maintain and always gives a quick-ready effect. Look soft and unique style which always eye-catching in a group. Blonde color always gives attention and a trendy atmosphere.
7. Wavy Brunet Bob With Blonde Highlight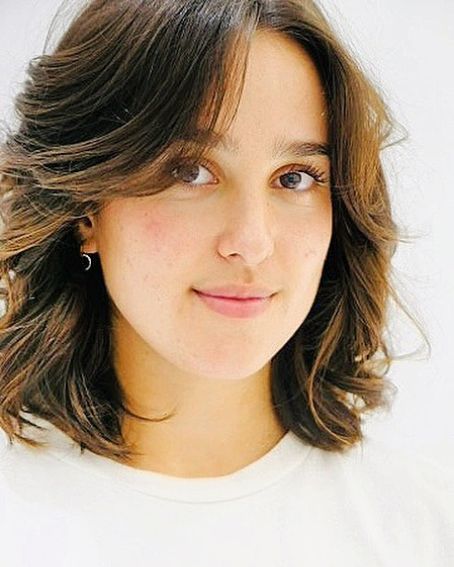 Use with side bangs and caramel highlight gives hair a shiny and volume effect. Best for function mode and elegance appearance attract others. Curls and feathers make bouncing in the breeze. It gives confidence and positivity.
8. Beach Blonde Medium Feather Bob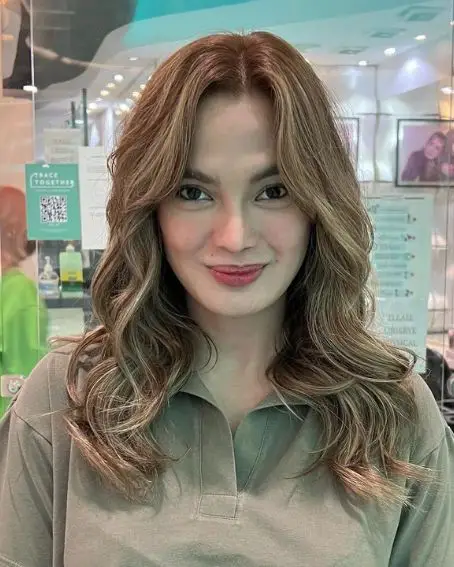 Heavily weighted hair makes this hairstyle reduce its weight and make wavy feathers in the air. Very auspicious and gorgeous looking gives you good vibrancy and attention seeking in a crowd. Effective and easy to maintain in normal values.
9. Polished Feather Volume For Straight Thin Hair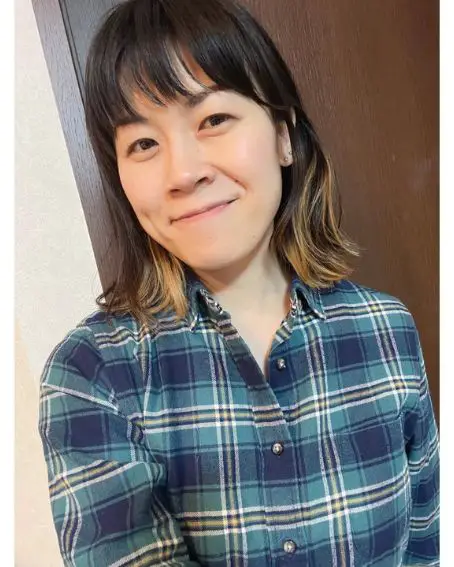 Feather step cut for thin hair is best, it looks volume, and bangs are perfectly matched. It is suited for an all-around face and is best for modern outfits. Giving shade to the feather is a groovy look and view-like charming.
10. Balayage Curly Medium Bob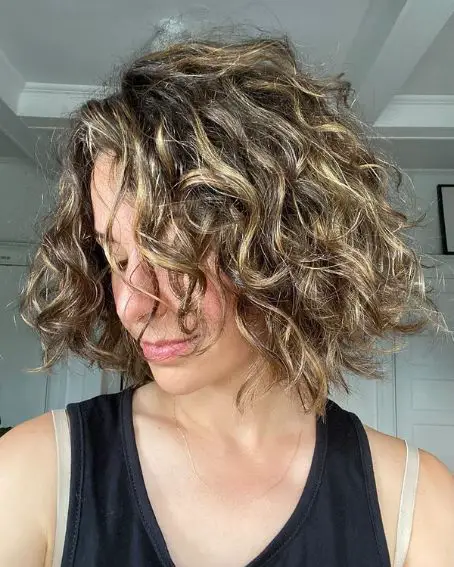 The stunning and overwhelming hairstyle which is followed by youngsters nowadays is the curly bob. It feels smooth and versatile. The side-parted cut, divided with a long bang, and highlighted with balayage is like glitter. Wavy hair stares stylish and trendy.
11. Angled Bob With Honey Shade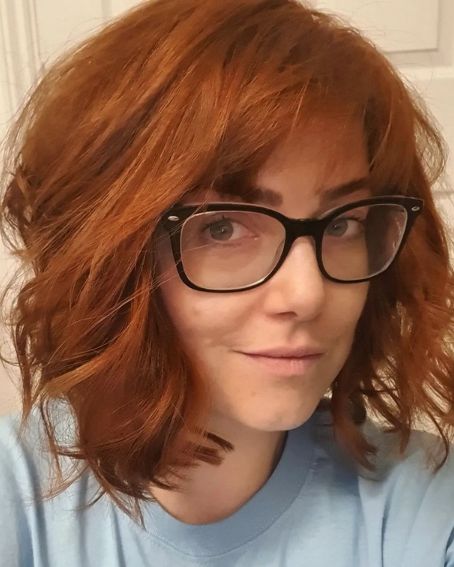 Angled bob works with most of all the shape of the face. It is emphasized and classic when honey shade and straight hair with a medium bob. Mostly all celebrities love this style and party-going trend.
12. Straight Medium Bob With Blunt Bang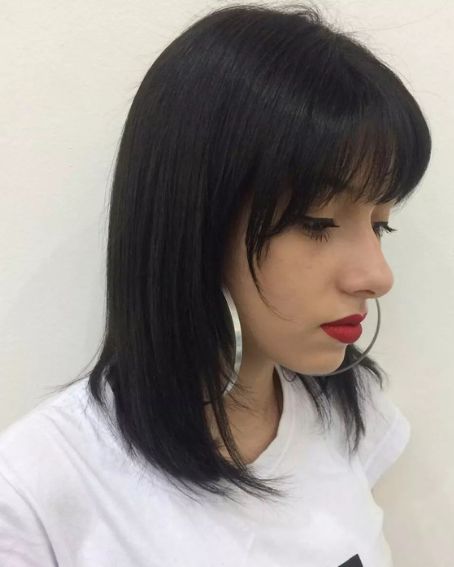 A straight bob with a bang is a very simple hairstyle with a charming and crowning trend. It is shading with copper color gives more attention and face-framing. Soft bangs are a layered figure and give you a feel like a chic. Trimmed with natural color gives you more casual ways of expressing yourselves as you are.
13. Asymmetrical Dark Rooted Blonde Bob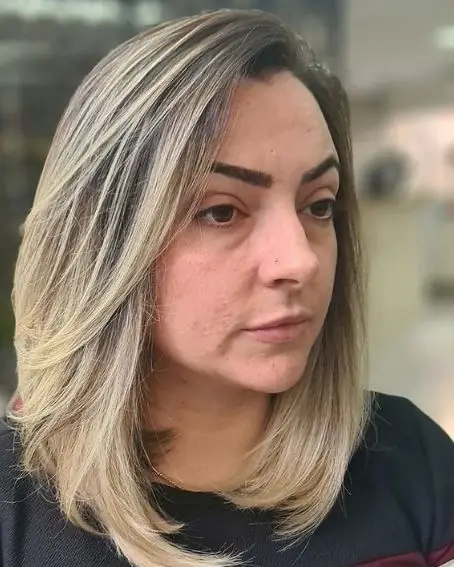 The seductive straight cut is popularly reached in the trendy world. An asymmetrical hairstyle gives you a slight imbalance and highlighting is admired. Also, dark root with layered cut in front gives more volume for side parting.
14. Brownish Cool Curls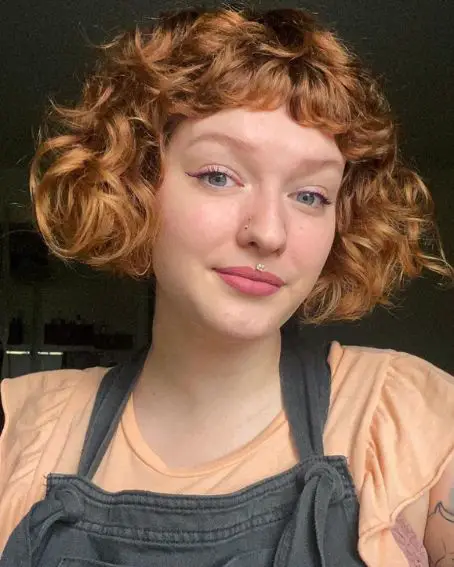 Stylists find it satisfactory when hair is frizzy sort of gone out from a face. To succeed in a hairstyle, that is not too polished, leave the very ends straight. When the coils are cool, we can maintain these curls with hairspray.
15. Soft Blunt Bob With Natural Waves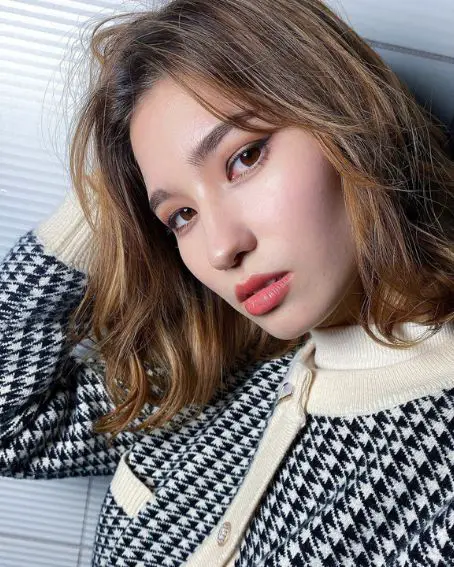 Increasing style your way with your natural waves in the hair gives you thick texture and natural movement. When you are experimenting with your hair, go for a bob and give a light shade of color giving endless creativity.
16. Purple Medium Bob With Side Bang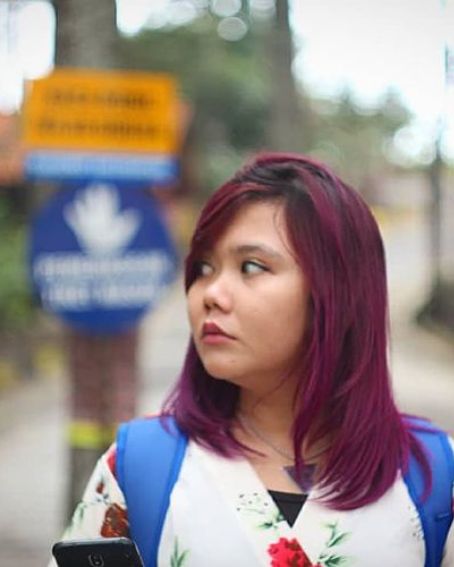 A very casual and simple hairstyle ever for bob is a side bang with a medium length of hair. For gleaming and stunning, dyeing of purple color gives glamorous and sleek.
17. Wavy Stacked Bob With Blonde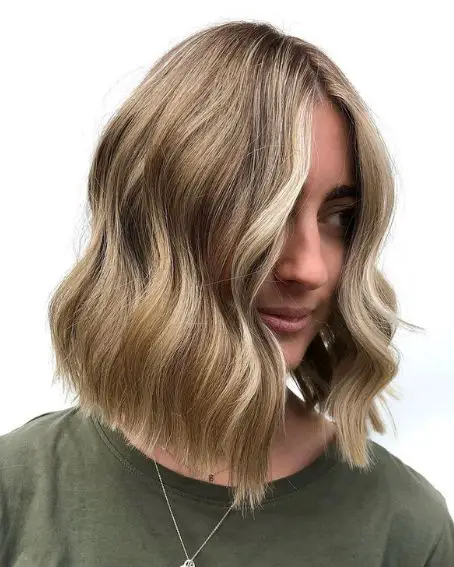 A stacked bob is casual and looks great for everyone. Adding a slight wave with the middle part gives more attention-grabbing and crowns the head. It suits depending upon your appearance and blonde gives glitter all the way.
18. Chopped Textured Bob With Bang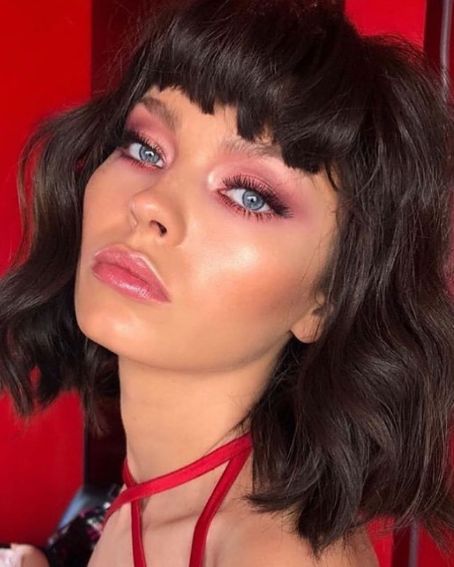 The iconic hairstyle along with textured is always gorgeous looking. Whatever type is your hair, you can experiment with this hairstyle and the bangs always make you feel chic and charming. The hair looks volume and feels soft.
You Might Also Like: