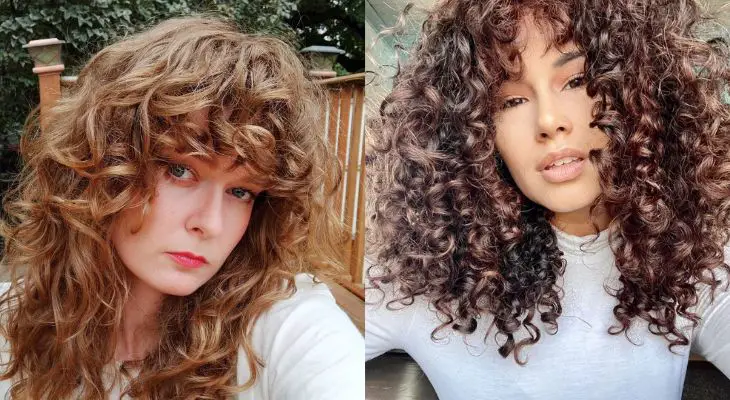 A bob cut for curly hair can include different varieties of bob haircuts including blonde curly, angled bob, French curly, stacked bob, and more. Curly bob hairstyles are feminine, playful, and also easy to style. For those who have curly hair, well known that it's a lot of struggle to obtain the perfect haircut that won't render them the pyramid look. Curly bob with right-cut layers is one of the great choices because it imparts your hair a flattering shape and shows off the particular curl pattern. Short-length curly hair is gaining popularity and it is easily manageable, effortlessly chic, and versatile. In this article, you will find some stunning curly bob hair cuts for your awesome hair.
Top 16 Curly Bob Haircut and Hairstyle Ideas
1. Center Parted Curly Bob Hairstyle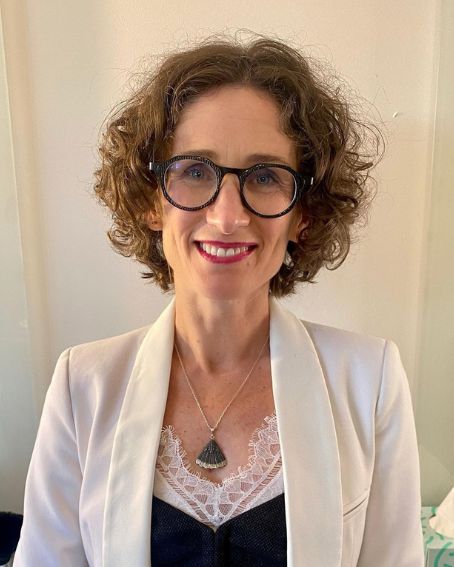 Center parted curly bob hairstyle is absolutely splendid and smart at the same time. Is there a better combination than a center-parted curly with bob hairstyle? This style is really easy and simple to achieve but don't forget to have the best curling products.
2. Short Curly Bob Hairstyle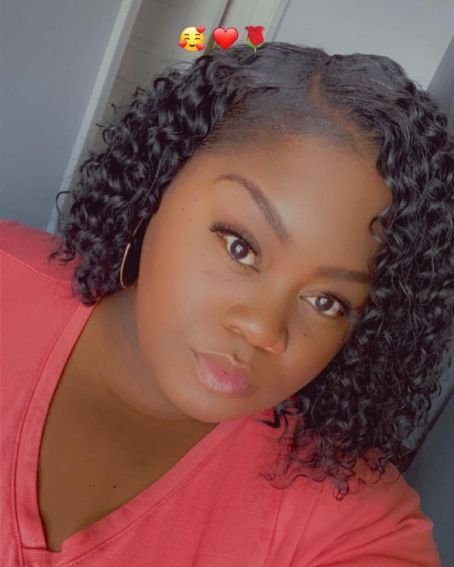 A short curly bob hairstyle with layers and curls is ideal for the girl with round face shapes. Curls are the loveliest answer when you are looking to make the bob thicker and more dimensional without doing any changes to the natural texture and color.
3. Blonde Curly Hairstyle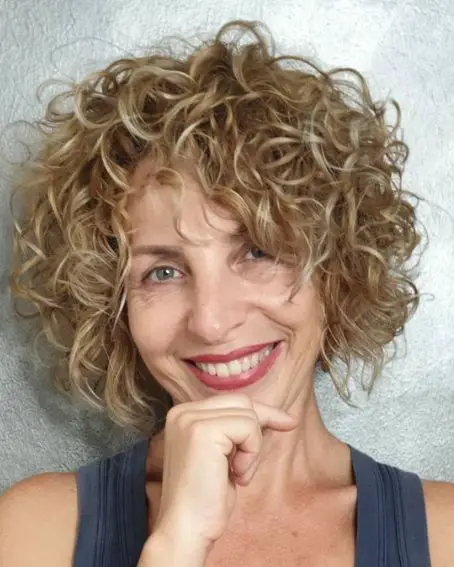 If you are tired of lengthy and dark or vivid color hairstyles, go for a light shade and blonde curly bob style which will give you refreshing results. With the abundant shades of blonde, this one helps you to express your individuality
4. Curly Angled Bob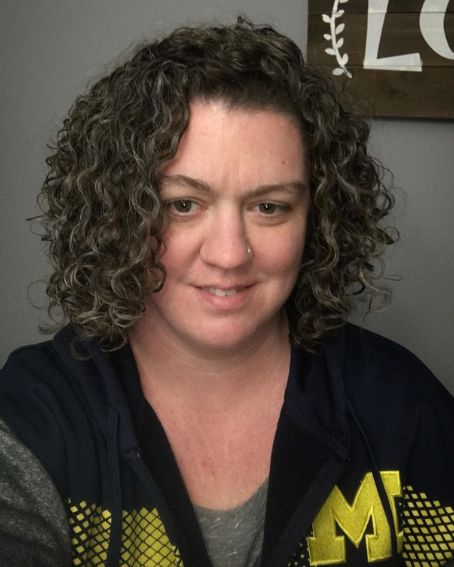 A fresh angled curl bob enhances your natural hair beautifully. The perimeter which follows the neckline can preserve the shapes and fullness of the hair. It will leave you feeling breezy and also lightweight all day along.
5. French Curly Bob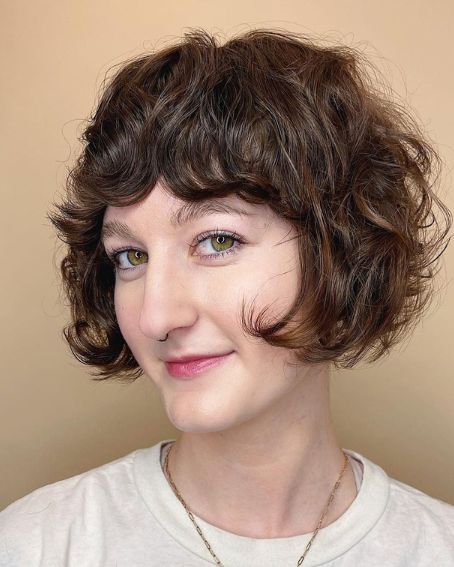 This french curl bob with bangs almost suits anyone. Bangs's texture gives an edge and feminine feel. It is said to be a great haircut option if you are looking for a curly bob. Framing the face with a bob will really assist your eyes sparkle.
6. Curly Long Bob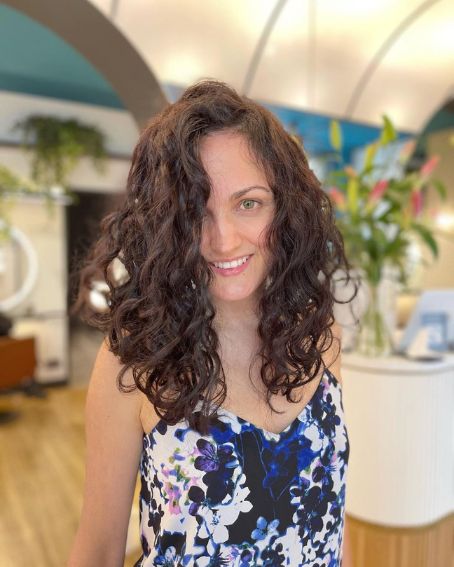 You may have seen it all over the internet with several variations. But don't think, a lob is not only for straight hair, it can also work great for curly hair. It is everything from stylish and chic to universally flattering as well as so gorgeous.
7. Curly Stacked Bob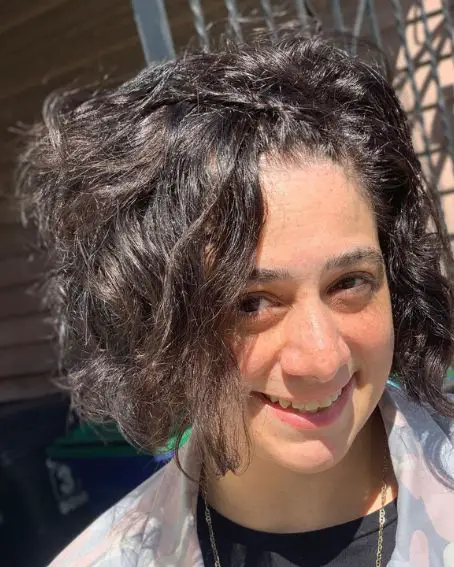 Keeping length in the front for a curly bob will make any type of face shape look fabulous. This curly stacked bob is perfect for women of all ages. If you are looking for a fashionable one then try this curly stacked bob style at least once.
8. Tousled Bob With Fringe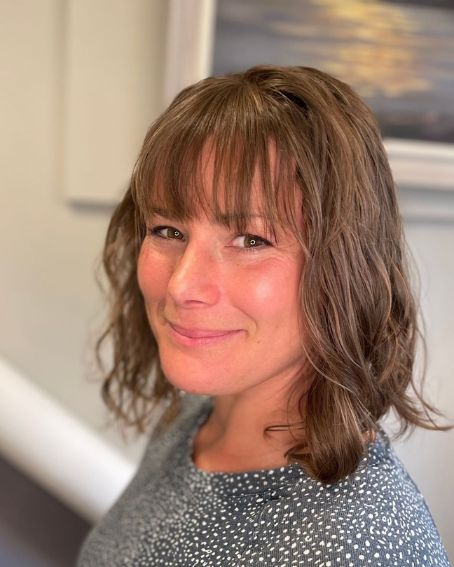 If there is one haircut that remains effortlessly wonderful, it is a tousled bob with a fringe. Everyone loves the simplicity of this shape and its airy layers. This tousled bob cut can work on a variety of hair textures and also face shapes. 
9. Curly Bob With Space Buns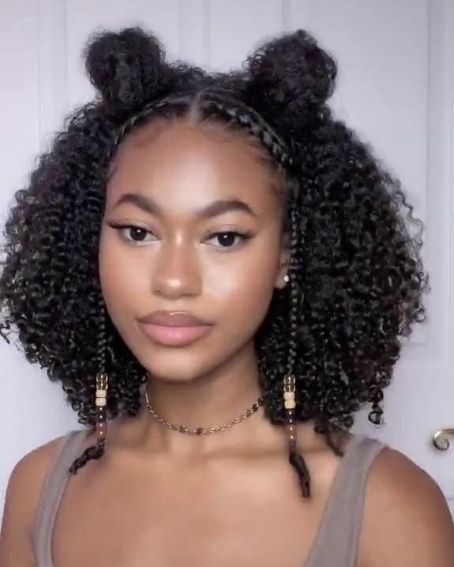 Feeling extra hot and desperate put the hair up? Why not style your hair with 90's inspiring buns? Not only it is ideal for hiding flat but also it can be achieved with short-length hair. 
10. Lob With Curls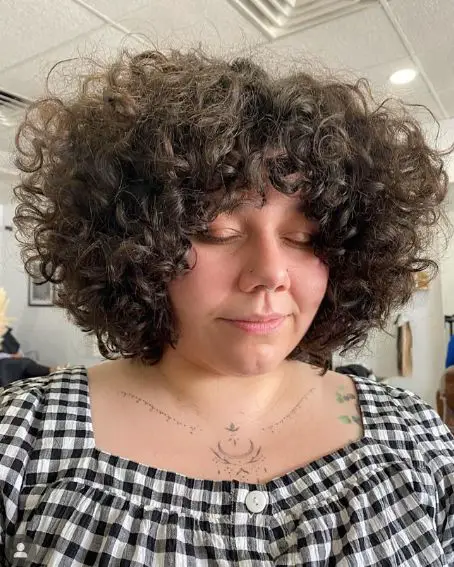 A curly lob has different shapes and it suits all face shapes. The mid-length curly lob keeps the style easy and versatile. This haircut makes you look younger along with it accentuates your curlies to the next level.
11. Beach Curls Crochet Bob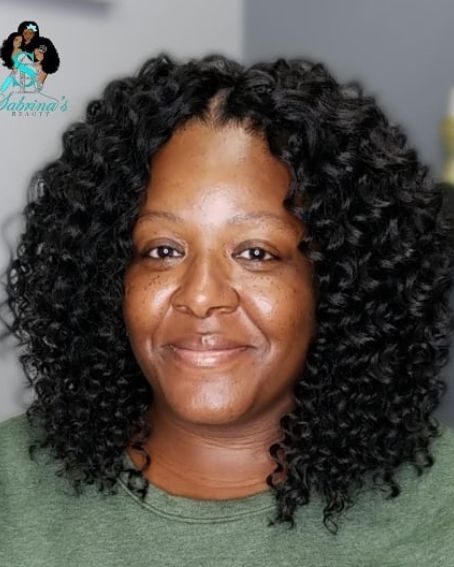 Beach curls crochet bob with medium hair is better. It looks so fresh and alive that anyone won't ever want to let them go. It may seem a tough job but it is an absolutely easy task to do for all curly hair.
[ Read: 14 Best Baddie Hairstyles For Curly Hair ]
12. Medium Curly Bob Hairstyle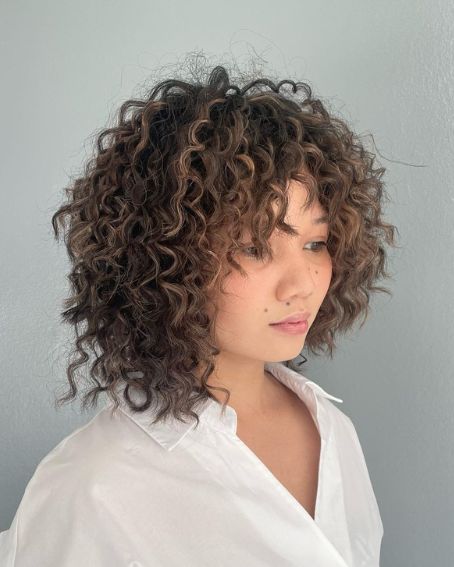 A medium curly bob style would accentuate your dynamic looks and also make you look outstanding and stylish. This style is perfect for those who need to go for a short haircut but not a too short one. 
13. Light Textured Butterfly Loc Curly Bob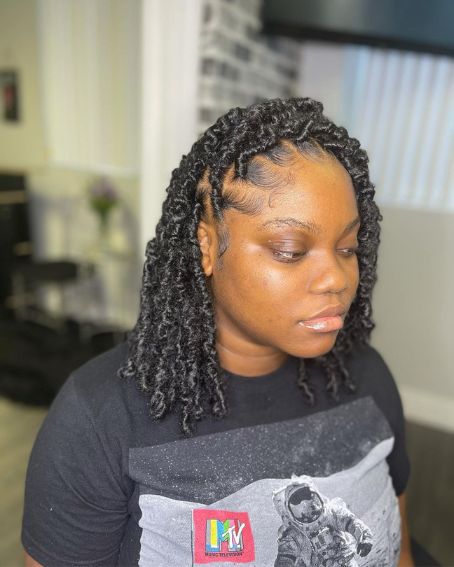 Butterfly loc grants more freedom than other types of braids for protective styling. This natural-looking black color loc will greatly complement the shape of the curls and improves the pretty cut. 
14. Layered Curly Bob Hairstyle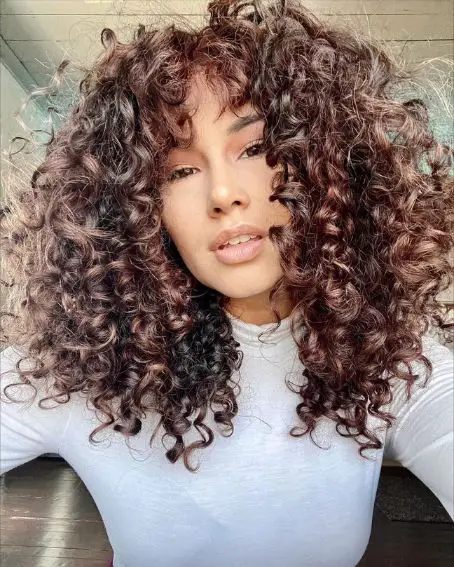 The layered curly bob is a perfect hairstyle style for the girl who wants thick and voluminous hair illusion without too much bulk. Adding a layer to your natural curly will shape your hair and also promote definition. On the whole, it is the best hairstyle to have for any special occasion.
[ Read: 15 Best Hairstyles For Strapless Wedding Dress ]
15. Jaw Length Curl Bob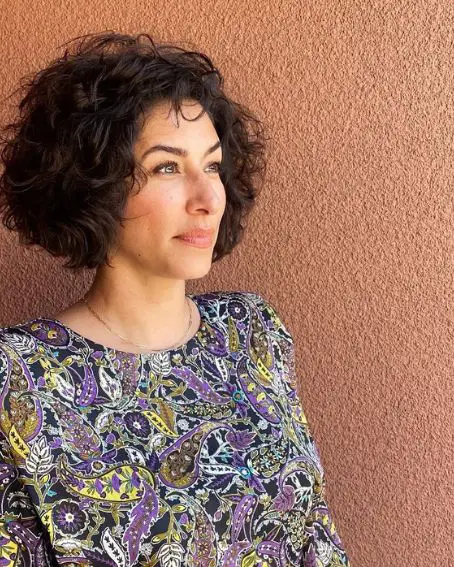 The key to shaping bouncy-looking hair is that it should lie in the layers. You may see how these jaw-length curly bob hairstyles create a unique and fabulous hairstyle. It won't disappoint you sooner so you can apt for any casual party.
16. Curl Bob Wavy Bang Hairstyle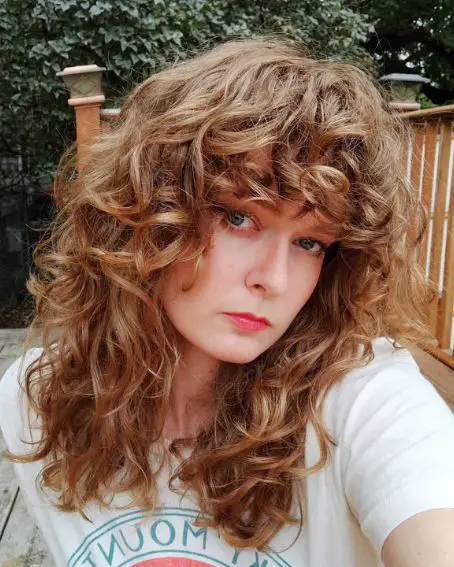 This curl bob wavy bang Hairstyle is beautiful and fun to wear. Achieve the tremendous style with a curly bob with a wavy bang. The loose curls bring the boring hair back to life. It grants a bouncy vibe and makes fine tresses appear fuller.
You Might Also Like: