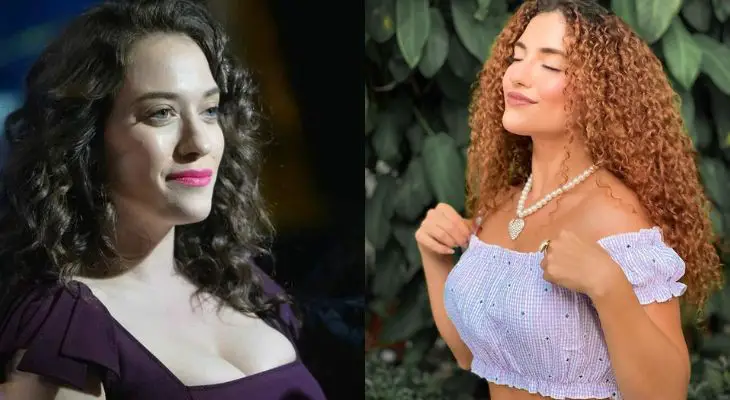 Many of us like to have curly hair as the curly and bouncy hairstyle is admired by everyone. long and curly hair cuts and hair styles for the naturally curly hair with textured and for front hair has become fashionable these days. 
We have shared some of the beautiful long curly and bouncy hairstyles for those who love to have long and bouncy curly hair. So just scroll down to select the best from the best.
15 Amazing Hairstyles for Long Curly Hair
1. Miley Cyrus In Long Curly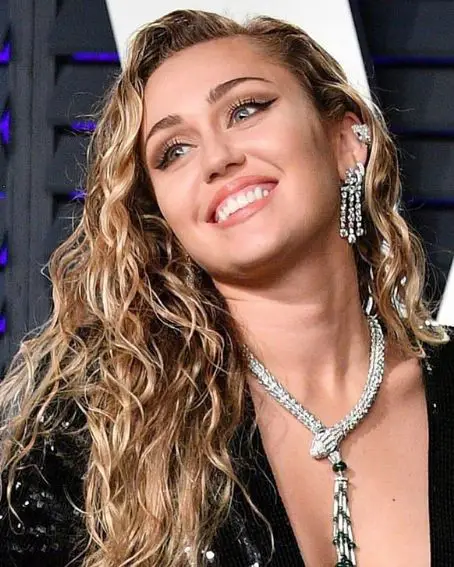 The world famous pop singer Miley Cyrus is with blonde long curly hair which is side parted on the top. This is very simple to maintain for those who have natural curly. The glossy and shiny texture looks so diligent and lovely.
2. Tapsi In Curly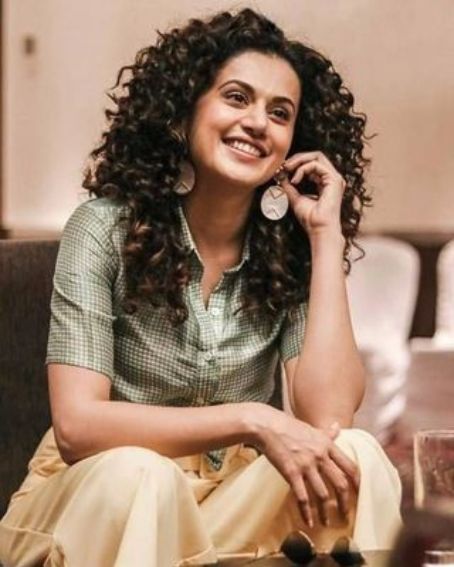 The tollywood actress tapsee panuu tried her natural curls hair style in which she was hot and charming with black and copper shaded curls. This hairstyle is blunt on top.
3. Blake Lively In Long Curly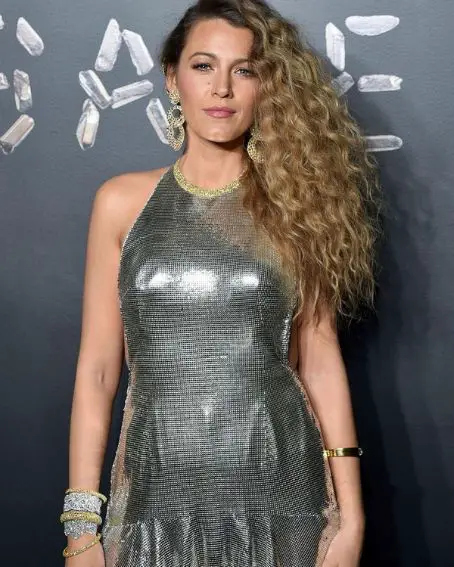 The actress Blake Lively appears in an event with a totally curly long hair style. This hair style of hers is with layered and sassy edges, and also side parted bangs.
4. Shakera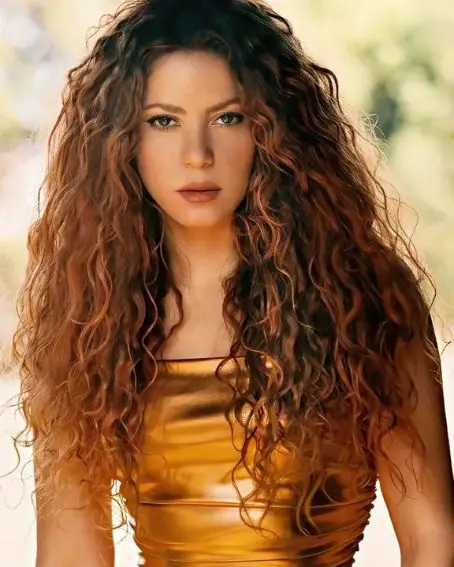 The world famous singer Shakera looks gorgeous with her copper red curly hair. This curly hair style is with an ombre shade of black and brown  that rolls out the trendy hairstyle.
5. Jenna Elfman's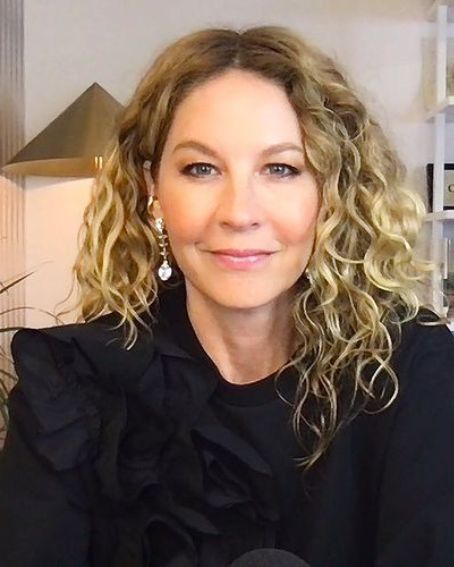 This is a long blonde curly hair style of Jenna Elfman who is a Hollywood actress. This is blonde and blunt on top with wavy curls that hang and bounce up.
6. Rihana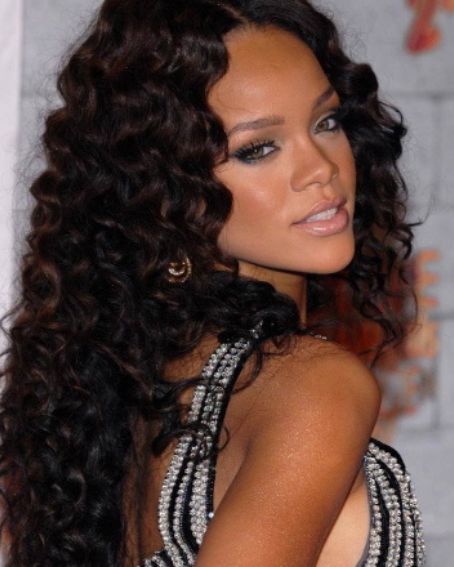 The natural beauty queen Rihana the best singer has is in naturally made curls. Her lovely long black curly hair looks shiny and bouncy with a middle blunt on top. This hair of hers looks thick and long.
7. Julia Roberts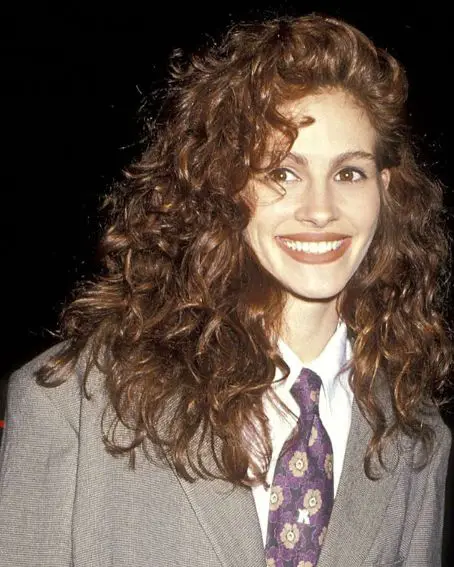 The Hollywood actress Julia Roberts gives a stunning new look with her curly and elegant bouncy brown shiny hair. This hair has an ombre shade hairstyle which is going on trend nowadays and can be tried.
8. Kat Dennings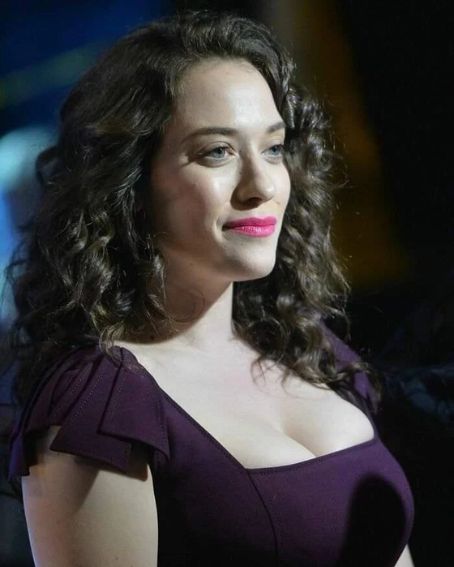 This hairstyle  is very comfortable for those with natural curls, which can be easily maintained. The Hollywood actress Kat Dennings made curls in which she had lovely long, black curly, shiny and bouncy hair. 
9. Long And Thick Curly Hairstyle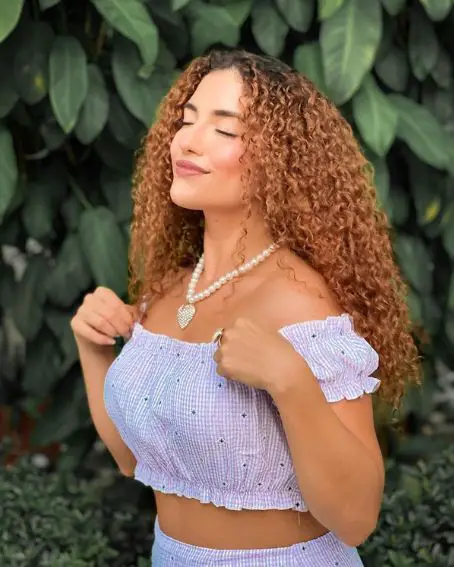 This is a long and thick curly hair which looks like a coil or spring-like appearance. This hairstyle makes us look gorgeous with blonde curls that fall on our faces. This hairstyle is best for thin hair so that it helps to look thick in texture and make you look perfect.
10. Blonde Long Curly Hairstyle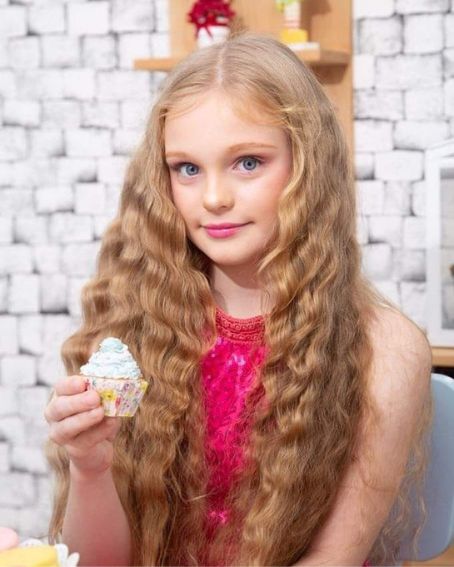 The blonde color and long curly hair make you look bold and brave and some cuteness. These long curls in blont are blunt on top and will add a dream appeal in looking wise. The hairstyle makes you look like mermaids.
11. Tangled And Messy Long Blonde Curly Hair Style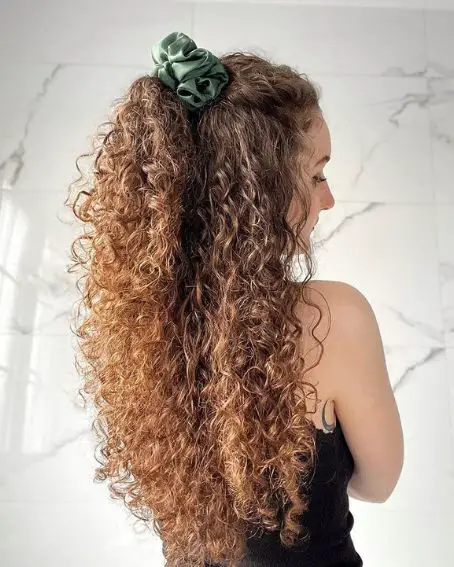 This is the newest trendy hairstyle with messy and tangled hair, the more messy and tangled you look the more cute and charming. This hairstyle is fully heavy and thick long curly hair with half pull up.
12. Berry Blue Sweeting Baby Curly Hairstyle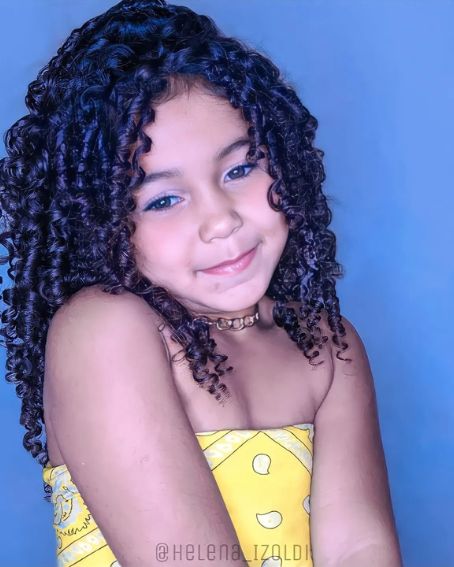 The baby in fascinating dark blue ombre long curly hair looks so adorable. This is a thick and long coiled and bouncy hair that hangs up with side parted on top. This hairstyle grabs everyone's attention.
13. Black And Naturally Made Long And Thick Curly Hair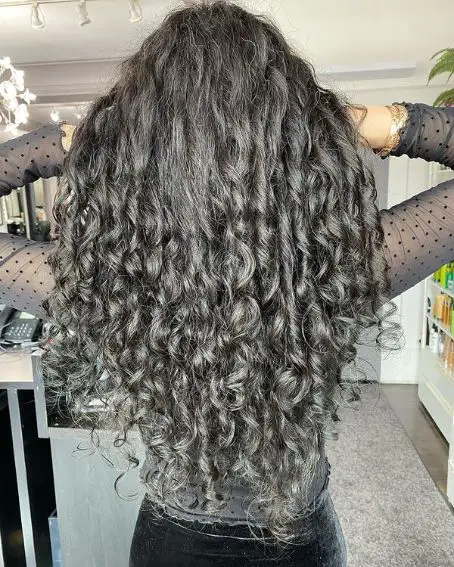 This is a natural black long curly hair style which is very easy to maintain for born curly hairs. This is the perfect hairstyle to look cute and traditional with bouncy and hanging curls.
14. Brown Ombre Long And Shiny Curly Hairs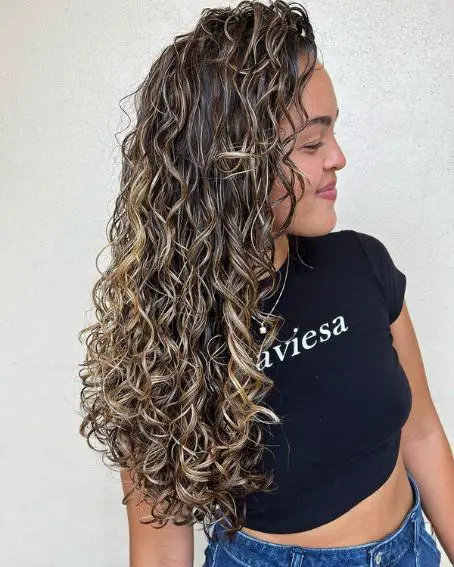 This is a gray copper ombre shade with long curly bouncy hair which looks very classy and trendy. This  type of hairstyle can also be tried with different color Shades. This bouncy hair looks very glossy and Shiny texture and increase the thickness of the hair.
15. Copper Red Super Curly And Bouncy Curly Hair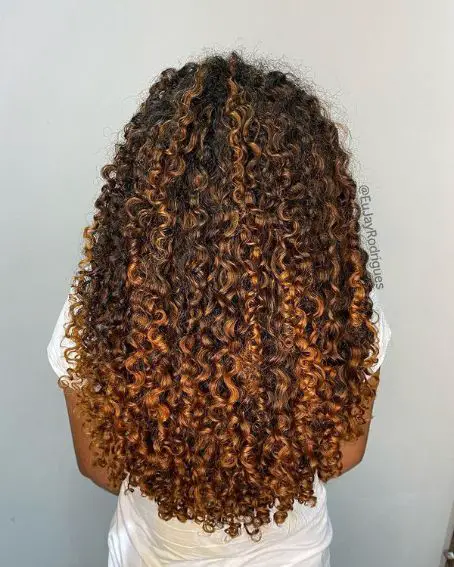 This is a super curly thick and long hair with copper red ombre hairstyle. This gives a perfect girly appearance with heavy and thick curly hair which can be tried. Ask your hairstylist as it depends on the thickness and density of the hair.
You Might Also Like: