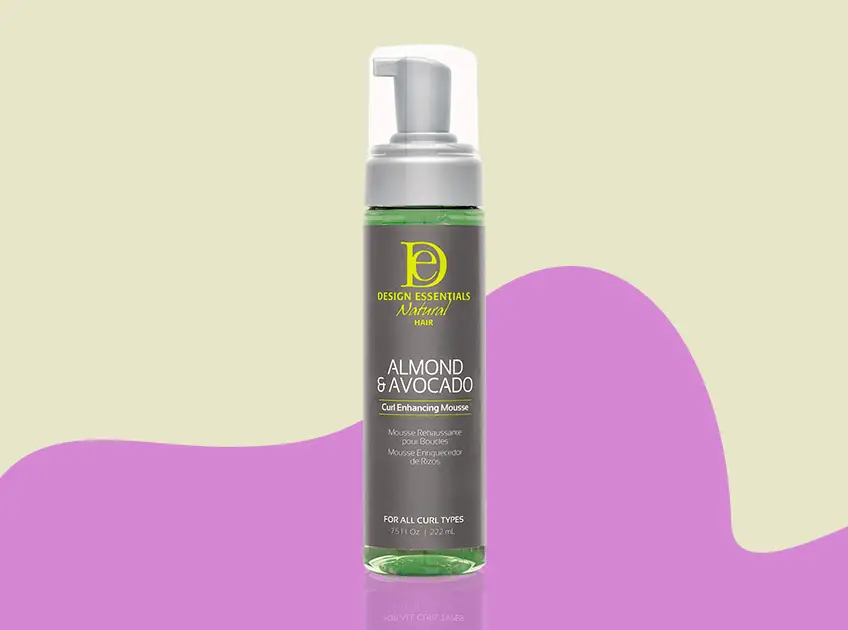 Although curly hair looks great, maintaining it can be quite a tedious process. Curly or loopy hair has a distinct personality that is difficult to beat. However, nothing is prettier than curly hair when it is manageable. For making your curly kinky hair look good, your curls need to be tamed which is not always easy as curls can be whimsical. The best way to curb those unruly coils is by using mousse for your curly hair. Whether you have a wavy, spiral, or coily curl pattern it is important to use the best and suitable curly hair products to get your ringlets to look moisturized, bouncy, and healthy. Head on to this article for some best mousses for your curly hair to achieve perfectly enhanced and well-defined curls.
A hair mousse is an incredibly versatile hair styling product that helps in protecting your hair and holds the hairstyle in place. It provides your curly hair with that extra bounce and volume. The natural fluffy texture of hair mousse lends your curls a fuller, thicker and bouncier look.
5 Best Hair Mousse For Curly Hair
Hair mousse revives your curl definition and fights frizz. Hair mousse is a holy-grail product for coily kinky hair because its plumping ingredients like polymers enhance the shape of your curls. In this article, we recommend some commercially available best mousse and natural homemade mousse to embrace your bouncy curls.
1. Design Essentials Curl Enhancing Mousse, Almond And Avocado
Obtain an excellent and well-defined curls hairstyle with Design Essential Almond and Avacodo mousse. It is enriched with an avocado agent that strengthens the hair shaft as well as prevents breakage while giving intense moisture. This lightweight foam turns up curl definition, reduce frizz on all curl type, and separates curls. This favorite overall mousse formula contains almond and avocado oil making it moisturizing and nourishing for your curls. It has a soft and flexible hold that strengthens your hair and lets your curls a healthy glow without sticky or crispy residue. This mousse is quick drying and works for all curl type hair.
Pros
Dries very quickly, does not leave any flake, and also provides a luminous shine
It is free from paraffin, parabens, sulfate, mineral oil, and petroleum
Suitable for all curly hair type
Non-greasy
Stimulates curl definition as well as separate curls
Bestows soft and pliable hold when reducing frizz
Cons
2. Bed Head Tigi Foxy Curls Extreme Curl Mousse
You can get long-lasting curl definition with the help of Foxy Curls Extreme Curl Mousse. This curly hair product provides curl with a stronghold to assist maintain curl shape as well as definition with flexibility. In addition, it also safeguards hair from heat. This mousse makes your spin curls into a shape. It helps to provide a strong hold, giving your curls long-lasting definition and frizz protection.
Pros
Great for curly and wavy hair
Provides curls with a stronghold
Stay long-lasting even in high humidity
Cons
It should not use on daily basis, if used daily you may get stiff hair
It is in liquid form
3. Ogx Locking+coconut Curls Decadent Creamy Mousse
The OGX locking plus coconut curls decadent creamy mousse is partly creamy and party foam texture that renders the curls a heavenly feel. This product gives you great hold and hydration which makes it ideal for improving and de-frizzing curls. Formulated with coconut oil and shea butter, this luscious mousse grants deep moisture to your curls and aids to restore healthy moisture. It will highlight your best curls and lock the moisture all day long. In addition, it controls the texture of your hair in all climates.
Pros
It contains natural ingredients to protect hair from damages
This involves a creamy formula
Gives your hair a pleasant aroma
This product is very lightweight and easy to hold
Cons
4. Kinky Curly Seriously Smooth Fast Dry Foam
If you are not finding any time to dedicate to your hair styling routine and are in a hurry to go, then Kinky Curly Seriously Smooth Fast Dry Foam is the helping hand. This curl mousse is specially formulated for super-fast drying. It gives a nice definition to your curls, whether they are loose curls or tight curls. This perfect curl mousse is best for those busy mornings when you need to wash-and-go and have no time to dry your hair as it can be used either on wet or dry hair. There is nothing more attractive than embracing the natural self. Kinky curly fast dry foam satisfy your needs without damaging the hair. It is a flexible hold styling foam and creates smooth shiny roller sets, twist-outs, and rod sets. It can be used on dry hair before you do rolling or twisting.
Pros
It dries and sets very quickly
Provides soft and shiny hair
Cons
Gives a chemical-like fragrance
5. Shea Moisture Coconut & Hibiscus Frizz-free Curl Mousse
This shea moisture Coconut and Hibiscus Frizz-free curl product is blended with fair trade shea butter and it will make the curly hair bouncy and beautiful. This hair mousse improves natural curly memory, leaves no residue, and creates a shiny curl with a soft finish and high impact volume. The frizz-free hair mousse does not contain sulfates, silicone, paraben, mineral oil, petroleum, or phthalates. This mousse is formulated with coconut oil, neem oil, shea butter, and silk protein that intensifies your natural curl pattern. Coconut oil protects your dry, brittle hair from breakages while neem oil controls flyaway further adding shine to your curls. As this mousse is infused with natural silk protein, it leaves your curls feeling soft, smooth, and silky.
Pros
Has a fascinating ingredients list and does not have any harsh chemicals
A small amount of this will give better results
It does not make hair to go oily or greasy
Has a nice fragrance and lasts throughout the day
Help to control frizz as well as flyaways
Cons
Not suitable for the user who needs styling gel or stronghold
Homemade Mousse For Curly Hair
Egg White Mousse
Egg whites are a natural curl setter making them ideal as a curl-defining hair mousse. Because it contains lutein it improves your hair's appearance and luster naturally. It acts as a natural curl-forming ingredient that encourages your hair's natural texture and shape. For making this egg white mousse, you need the following
2 egg whites
hand mixer
a bowl.
Method: Take 2 egg whites and whisk until they form a foam-like texture. After your asusual hair wash, spread the egg whites evenly throughout your hair. When styling your curls, section your curls, spray down each section with water and apply the egg white mixture. Then go on with your styling brush and comb it through. Twirl the brush halfway down to help define the natural curls and scrunch upwards. Towel dry your curls to remove excess water.
Flaxseed Mouse
Flaxseed mousse is a brilliant recipe which is a natural, soft hold, conditioning, and defining agent for your ringlets. It provides the perfect balance of moisture and definition for your curly hair. To make flaxseed mousse, use the following ingredients
1 cup water
2 tbsp flaxseed
Few drops of lavender oil
Method: Take one cup of water in a saucepan and add 2tbsp flaxseeds. Boil this moisture and leave it to cool. Then add a few drops of lavender oil to the mixture. After hopping off the shower apply the mixture to the ends of your hair, working in sections. This help define your curls and prevent frizz.
Conclusion
Upgrade your usage of curl mousse with our recommended best mousse for curly hair to help your curls gain beautiful hold, definition, nutrition, and shine.
You Might Also Like: