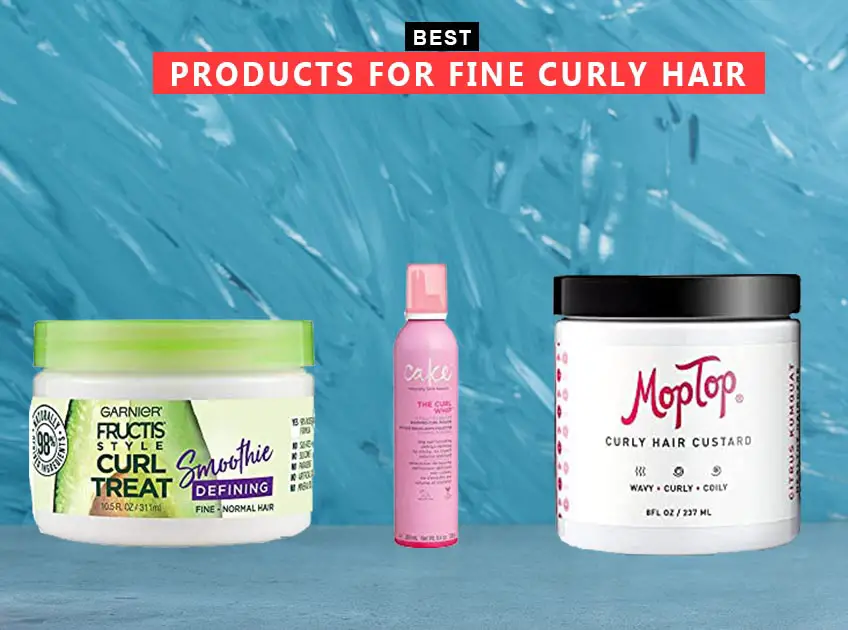 Curly hair creates an attractive and different look but managing them is somewhat tiresome. When such hair is fine, there are higher chances of hair fall, tangles and frizziness. Hence, using the right product can repair the tresses, make them voluminous and manageable and create a fantastic frizz-free look.
Fine Curly Hair
Since there are a lot of hair care products in the market, we have shortlisted the best ones that are curly hair friendly. Read on to know more.
7 Best Products For Fine Curly Hair
1. Vitamins Keratin Hair Mask for deep hydration
Why Do We Like It?
It is a keratin mask that works well for dry and damaged hair.
Ingredients in it include Moroccan Agran, castor, and coconut oil which helps in nourishing curly hair.
Dull hair gets revitalised.
Biotin in the product boosts hydration and helps in reviving the scalp and roots.
Prevents frizzy hair.
It can be safely used for coloured hair.
Protects the hair from heat, so styling tools can be used without worrying.
Free from sulfate and parabens.
Cruelty-free
What Do We Dont Like About It?
The fragrance could be too strong for some people.
[ Read: Top 6 Homemade Hair Masks For Curly Hair ]
2. Garnier Fructis Style Curl Treat Defining Smoothie with the goodness of natural ingredients
Why Do We Like It?
The product has nourishing ingredients and hydrating oils such as coconut oil, sunflower seed, soybean, and avocado oil
It has an amazing smell.
The leave-in conditioner makes the curls bouncy.
It has rosemary leaf extract for frizz-free hair that nourishes the hair from the root to the tips.
The formula is 98% biodegradable.
It is free from mineral oils, parabens, and sulfates.
What Do We Dont Like About It?
It might impart the curls a matte feel, which can be disliked by some users.
[ Read: 7 Best Hair Oils For Fine Hair ]
3. Color Wow Dream Coat for Curly Hair for keeping color treated hair rejuvenated
Why Do We Like It?
This moisture mist has hydrolysed keratin that rejuvenates dry and damaged hair.
A lightweight product which forms the best alternative to hair treatment creams, mousses and gels.
It works for colour-treated hair.
Adds high gloss shine to the hair.
Free from alcohol, sulfate, parabens and gluten.
Cruelty-free.
What Do We Dont Like About It?
It might not provide desired results for hair that is type 4 and above.
4. Cake Beauty Curl Whipped Curl Defining & Volumizing Mousse for frizz free and non sticky hair
Why Do We Like It?
Volumnises the hair and keeps it hydrated.
Keeps the hair frizz-free and non-sticky.
Free from parabens, sulfate, phthalate and talc.
Aloe vera and Vitamin E are the natural ingredients in it which helps in shaping the curls and boosting volume
It is a vegan-friendly formula.
What Do We Dont Like About It?
It seems to be heavy after settling, for some users.
[ Read: Best Mousse For Curly Hair ]
5.MopTop Curly Hair Custard Gel for well moisturised frizz-free hair
Why Do We Like It?
Controls frizz.
Makes the hair shiny.
Keeps the hair moisturised and soft.
Has a subtle citrus scent.
Extracts of aloe, red algae, silk almond acids, honey, nettle and rosemary leaf leave the scalp nourished.
What Do We Dont Like About It?
After some hours, it starts flaking.
6. Moroccan Argan Oil Shampoo and Conditioner for repairing damaged hair and preventing hair loss
Why Do We Like It?
It can be used on any type of hair.
Vitamin E penetrates the hair cuticle deeply and makes them strong and healthy.
It repairs damaged hair.
Deeply conditions the hair.
Reduces hair loss.
It can be safely used for colour as well as keratin-treated hair.
Free from parabens, sulfate, and gluten.
Protects the hair from heat as it is a UV thermal protectant formula.
What Do We Dont Like About It?
[ Read: 11 Effective Home Remedies To Control Hair Fall ]
7. SheaMoisture Milk Gel for frizz-free and bouncy hair
Why Do We Like It?
Papaya and neroli milk, elderflower extract, and orange flower oil, in the product, nourishes the hair.
Keeps the hair bouncy.
It is an ultra-moisturizing formula that controls frizz.
Shea butter in it has hydrating properties.
Works well for various types of curls.
It is free from mineral oil and parabens.
What Do We Dont Like About It?
Its fragrance can be too strong for some users.
Maintaining Your Curly Hair:
Shoulder-length or asymmetrical bobs or pixie cuts are best for fine curly hair because taking care of shorter hair is easier.
Product build-up can be avoided by shampooing the hair more than twice. Conditioner should be used less often as it makes the hair greasy.
Chemical treatments must be avoided as it damages fine and brittle hair. This implies you must also avoid using styling tools and colouring your hair as it can make the hair look dull and lifeless with time.
The products you are using on your hair should have a moisturising product to lock in the hydration of the hair, such as shea butter; vitamin E to avoid scalp dryness; argan oil for frizz reduction; Abyssinian seed oil for detangling the hair and reducing breakage without creating a greasy feel; jojoba and coconut oil for a healthy scalp and boost hair growth.
Conclusion:
Unlike regular hair, fine and curly hair needs special attention. Try any of the products enlisted above and follow the steps for caring for your curly hair for the best results. Along with this, make sure to eat healthily and exercise well to remove toxins from the body and supply nutrients to hair follicles from within.
You Might Also Like: