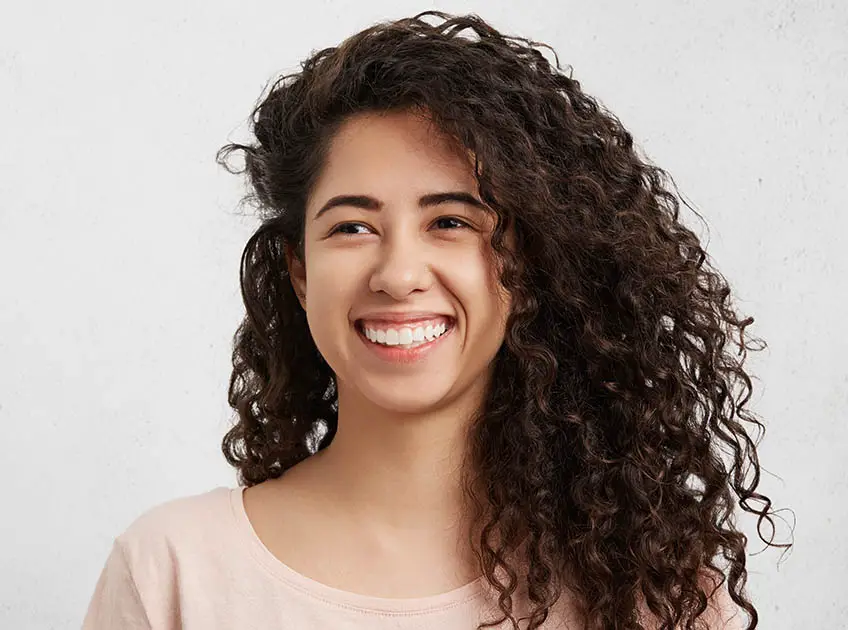 Sometimes it is very tough to decide how to style curly hair. Curly hair can be a challenging one to control and it will be even harder to manage if anyone didn't care for it properly.
First of all, you should find out whether your hair is more frizzy or mega curls. And also check if your hair is like spiral or corkscrews or softer waves like one.
If you have observed your hair well you can move for further steps. Alright, so now you are fresh out of the shower and ready to style your curl. Here comes some steps for you.
Steps To Style Your Curl In A Safe Way
Below you will find a few tips that will keep the waves and curls looking amazing.
Style Curly Hair After Shower
1. Hair Should Be Wet
You should make sure that your hair is soaking wet. Wet condition is highly important why because the hair absorbs products more when it is wet, then the moisture will open the hair follicle. You need a find a suitable spray bottle and drench it.
[ Read: How To Wrap Your Hair With A Towel? ]
2. Apply A Leave-in Conditioner
When the hair is dripping, now you are ready to have a leave-in conditioner or curl cream. It gives the curls moisture and makes them shiny and soft.
In the case of thick hair, separate it into some sections. Then take a quarter size amount of the product into the palm and squeeze it well with your hand
[ Read: 7 Best Conditioners For Fine Hair ]
3. Make Use Of Fingers
Most importantly, products on the hand should be applied gently on the hair with the help of fingers. Separate the fingers to apply, which acts as a wide tooth comb.
You need to rake the hair in a perpendicular direction. Do this procedure all through the hair.
4. Flip The Head Upside Down
Flip your head upside down to create a claw-like shape with the fingers and cup the hit at the bottom. Later, scoop the hair towards the head while squeezing the fingers to scrunch!
If you are doing right you can hear a squishy sound, if not, need more water or product. In that case, add more water to begin and then add the product.
5. Let Your Hair Dry
You are almost done, leave the hair to dry at least for 45 minutes or till it becomes damp. How long you let the hair dry, the more defined each curl will be. If the curl didn't dry much harder, you will get a messy one. Maintain your curl with very much care.
[ Read: 6 Unusual Uses of Your Hair Dryer ]
Mistakes To Avoid When You Love To Have Curly Hair
How often should wash the curly hair? How do you style naturally curly hair? How do make your curly stay for longer? These are common questions that many curly people always think to ask.
If you avoid some common mistakes, you can enjoy your precious swirls. They are as follows.
1. Over-cleansing The Hair
Washing your curly hair is entirely up to you. Because it typically depends on many factors like the scalp's moisture level, sebum production as well as your work schedule.
It is mostly recommended that those who have curly hair should not wash frequently. Textured hair requires its natural oils to stay healthy.
If it washes frequently, your hair will get dry which will lead to breakage and damage.
[ Read: Home Remedies for Damaged Hair ]
2. Not Using The Conditioner
Curly along with coily hair types mostly lean towards the dull, dry, and frizzy end of the natural hair spectrum.
Due to this, you must keep those spirals well-hydrated. A hydrating conditioner is highly helpful to work with curly hair.
It will help to bestow a healthy dose of hydration, protection, and nourishment which is not able to obtain from shampoo alone.
3. Need To Blow Dry The Hair In A Good Way
Air drying the hair whenever it is possible is a great choice for curly-haired girls. If you want to speed up the process gently dry your hair with a microfiber towel and then use a blow dryer
In case you are going to blow dry the hair, try to add a diffuser attachment to the blow dryer. This styling tip assists to limit the direct heat.
4. Use A Brush To Detangle
You can use a brush to detangle the hair but don't use a brush or detangle before the shower. Having a fine-toothed comb on textured hair is a simple way to disrupt the curl pattern.
Instead, you can try gently combing as well as detangling the curls in the shower while conditioning the hair.
Make sure to detangle from the ends to the roots until the curls are free from knots. Once you rinsed thoroughly with conditioner, don't do a combing or detangle the hair.
[ Read: How To Detangle Matted Hair? ]
Don't Use The Product With Sulfate
Sulfates have a propensity to dehydrate and strip strands, which causes them to become frizzy and brittle. When comes to texture hair, you must look for moisture-based products to gently nourish the hair shafts without stripping them of their natural oils.
Not Protecting During Sleep
Most curly hair girls think that, how can I sleep with my curly hair without spoiling the hairstyle?
Here is the answer, no matter how expensive your sheets are for sleep, a silk scarf or silk pillowcase is the best one to sleep which will help to preserve the curl pattern.
Bottom Line
Go through the above tips and mistakes to avoid managing your natural curls. Curly hair when styled properly is very gorgeous, enjoy your wonderful curl.
Image Credit: freepik
You Might Also Like: