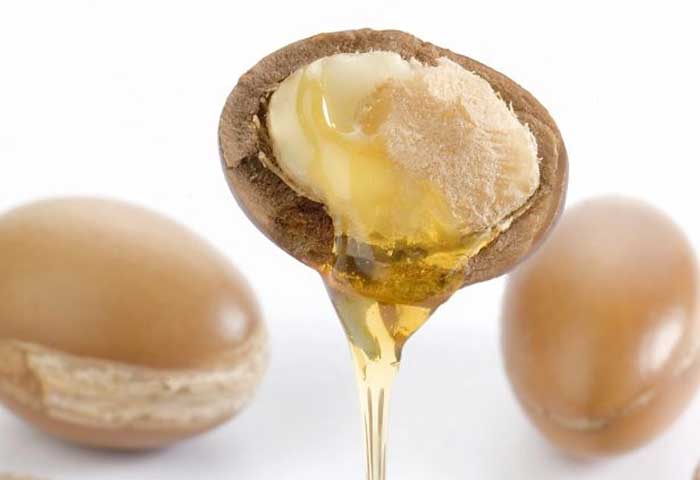 Argan oil is also called as the Liquid gold.. It is a native of Morocco. It is made from the kernels of argan tree. It is a perfect gift for all skin and hair types. It is used in most of the cosmetic product and has proved to be effective. Here are some of the benefits of argan oil to hair and skin:
4 Reasons To Use Argan Oil Daily
Conditions the hair
If you have frizzy and greasy hair types, do not worry to deal with them. Argan oil will tame the frizzy hair and will make it more silkier and shinier. It is a natural conditioner that leaves the hair soft. It also treats split ends that prevents the hair growth. Take few drops of argan oil and warm it up. Take a cotton ball and apply on the entire scalp and hair follicles. Wrap it with a towel or shower cap and leave it for few hours or overnight as per your choice. Wash it in the morning.
Acts as a hair styling agent
As it is a natural hair conditioner, it also helps in hair styling. It deals with the frizzy hair and adds shine to it. Once you have blow dried your hair, take few drops of argan oil and allow it to pass through the hair. It will set the base for hair styling.
Moisturizes the skin
The dry skin needs to be moisturized and well nourished. Argan oil is rich in vitamin E and also has fatty acid content that makes it a perfect moisturizer. It doesn't leave the skin greasy. Take few drops of argan oil and gently massage on your body, face and neck region. You can use a towel to wrap it if you are planning to leave it overnight. Take a hot water shower in the morning. Your skin will be soft and supple.
Prevents wrinkles
Ageing is an inevitable process and we all need to accept it. Though, we hate ageing, yet our skin ages. The wrinkles and fine lines reveals our age. Argan oil is an antioxidant agent which qualifies it as an anti-ageing product. It will directly control the free radicals that are a major reason for wrinkles. It makes the skin supple and softer. Just take few drops of argan oil and massage on your face and neck. Leave it overnight. Apply this on regular basis for better results.
Deals with acne
When there is excess sebum production in the skin, it leads to acne. ARgan oil is non greasy and thus deal with acne easily. Cleanse your face thoroughly. Apply the oil on the affected area and leave it overnight. The skin will be moisturized and the oil will also heal the acne. Apply twice a day or every night before your sleep. The acne will get milder and milder and will slowly vanish.
You Might Also Like:
Image Credit: 1