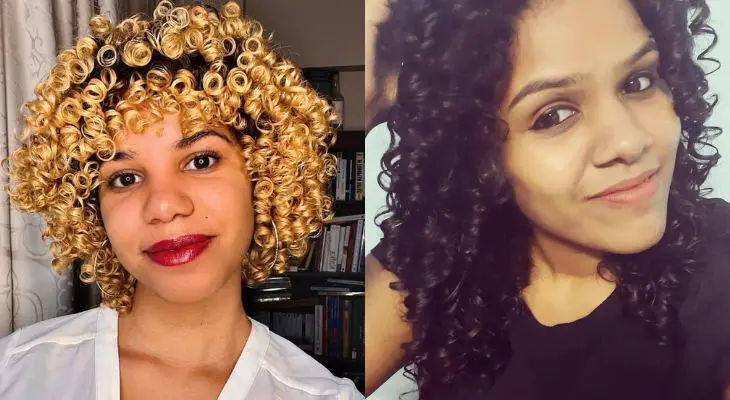 Short curly hairstyles are very beautiful compared to long hair curls. To get cute curly hair you have to find the best stylist to cut it naturally. A top stylist can do unique curl patterns, texture, destiny, and head shape. Perfect curly hairstyles require the correct products to improve your natural curls as well as to keep your hair in a healthy way. Even if they are a unruly or little coarse, there is a way for all types of curl to look excellent at all times. From gorgeous to a deep curly haircut, here are the most delightful hairstyle for you
17 Most Delightful Hairstyles for Short Curly Hair
1. Short Curly Bob Hairstyle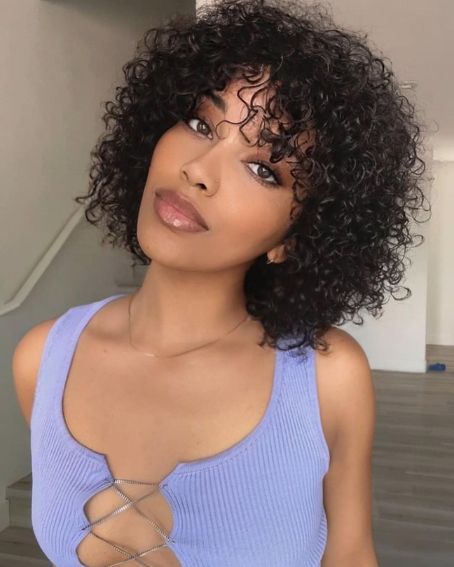 To style a chic, elegant and smooth curly bob, try this short curly bob to get a wow look. This bob can bring a youthful touch to your style. It is a great as well as low-effort choice for the girls who love curls very much. 
2. Pixie Curly Hairstyle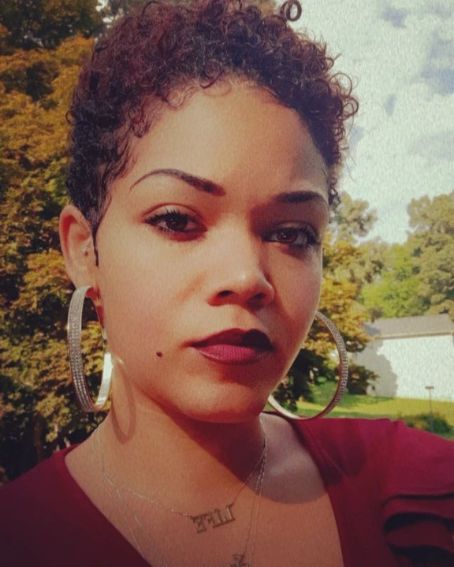 Isn't it amazing how simple and short hairstyles can completely change the look? A pixie haircut offers a cool retro vibe. Don't forget to rock the look with the coolest attire in order to avoid being an outdated person. 
3. Short Balayage Curly Hair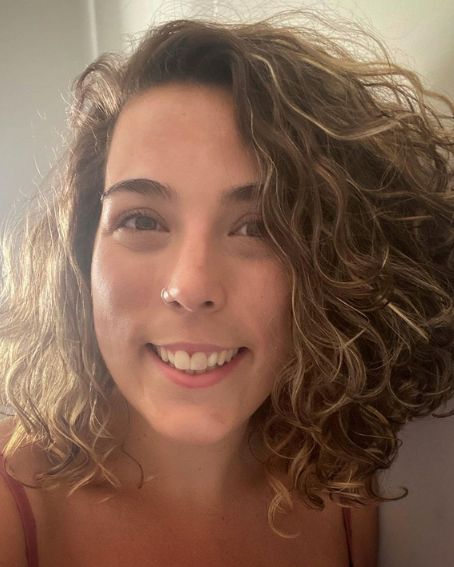 One of the most significant things for curly hair is to be consistent with trims. It will keep the curls bouncy, voluminous as well as full of life. Choose this short balayage curly hair to give you a splendid look.
4. Beautiful Blonde Curly Hair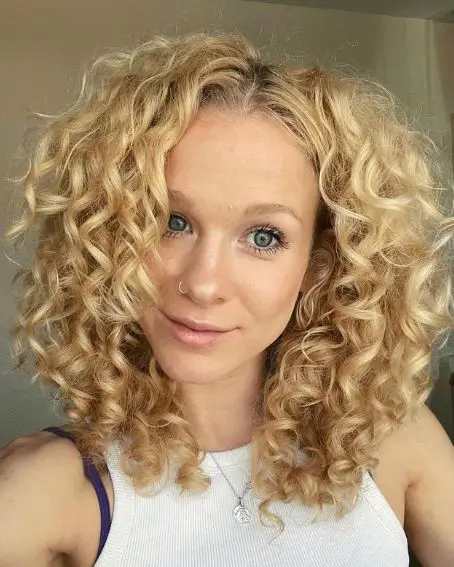 If you like to have a short and blonde curly hairstyle, you should do regular maintenance to keep it in good condition. Blonde curly hair is the prettiest hairstyle that will enhance your appearance if you take care well.
5. Centre Parted Shoulder Length Short Curly Hairstyle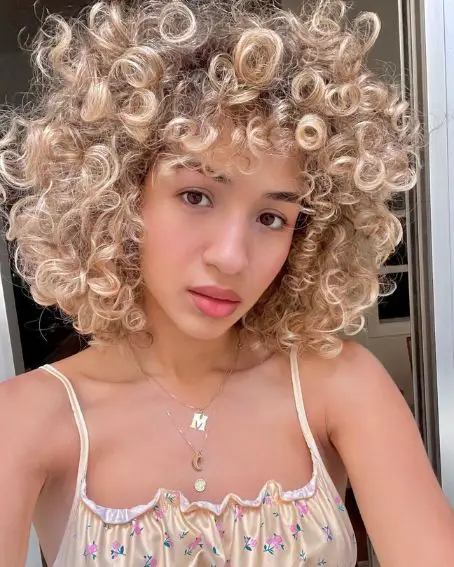 Here is an attractive center parted shoulder length curly that will render your hair texture the new zest it wants. Defined curls in which create a softer along with fresher vibe. When styling curly for short hair use a proper product to stimulate its beautiness.
6. Short Curly Haircut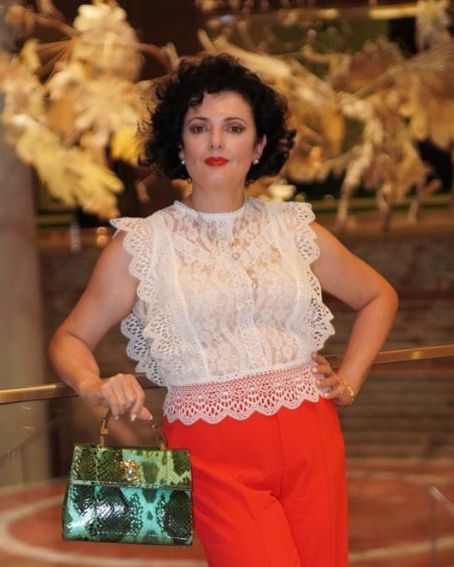 Wear a short curly hairstyle and feel proud by displaying your outstanding natural curls. This hairstyle always adds glamour to your presence. Short hairstyles are great for women because it gives a fun part and low maintenance than the long curly hair
7. Curly Hair With Bangs
Curly hair with bangs is extraordinary for you when you don't like to spend too much time styling your hair in the morning. Curl with bangs assist you to look modern and gorgeous in every outfit that you wear for the party. 
[ Read: 15 Alternative Hairstyles For Curly Hair ]
8. Short Side Parted Curly Hair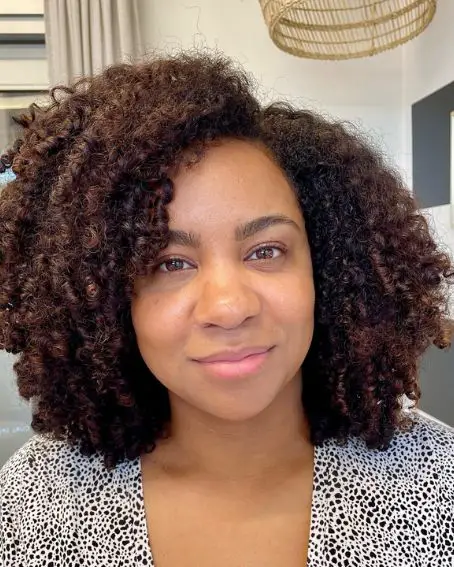 When comes to short curly hairstyles, flaunt the natural hair textures and embellish it with side-parted hair. You will have the freedom to do minor variations day by day depending on the naturally curly texture
9. Short Vintage Curls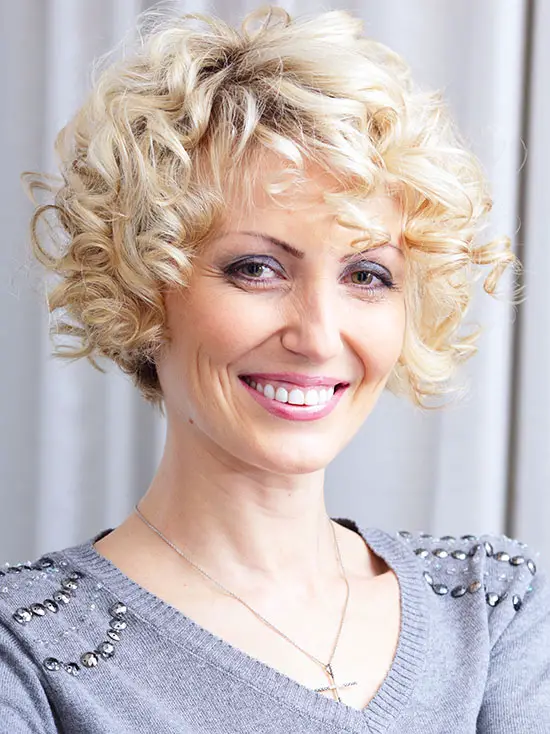 Vintage curls can be tried even if they don't have naturally curly hair. It is usually short and blunt with a minimal layer. Even if you are new to the vintage hair world, you can find the Victoria rolls in it. These beautiful curly rolls made this style more popular and stunning among other hairstyles.
10. One Side Curly Haircut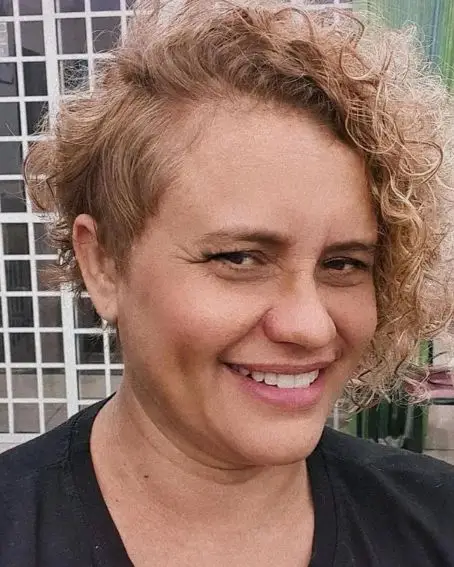 For a cool contrasting look, you may consider shaving or cutting one side of your head and leaving another side to be quite long, which means up to chin length. By getting this style you can get an impressive explosion of curls.
[ Read: How To Make Long Hair Look Short ] 
11. Short Curly Red Hair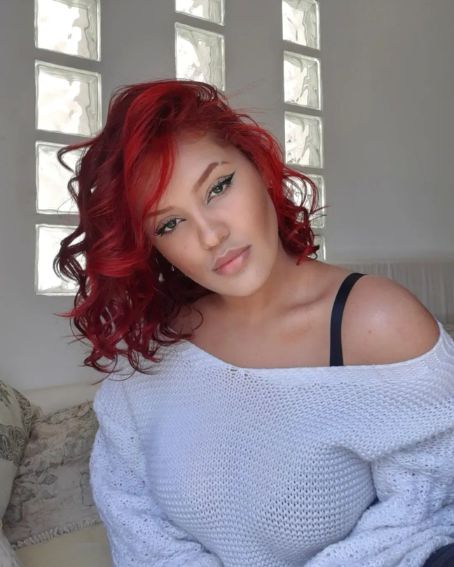 The short curly red hairstyle has the glamorous look that many celebrities have rocked with it. Even though the style is short, the color and shape in which give the bold look. Using short hairstyles assist you to draw attention to your favorite features like eyes and lips. 
12. Short Spiral Curly Hair
Get a layered cut in the hair so that you will give the hair a lot of volume. Short spiral curly is always forming a trendy look and needs suitable products to define your curls and keep the bouncy for the whole day.
13. Shoulder Length Messy Curly Hair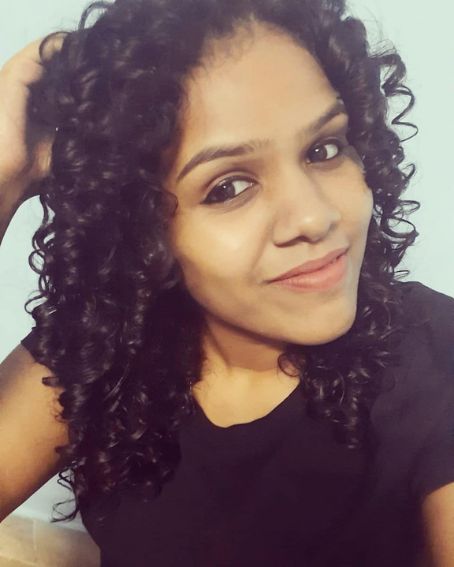 This shoulder-length messy curly hair gives off a dazzling as well as a powerful impression that's inspiring. The classy and modern finish of a messy curly hairstyle can be worn for casual and any formal events. 
14. Short Afro Hairstyle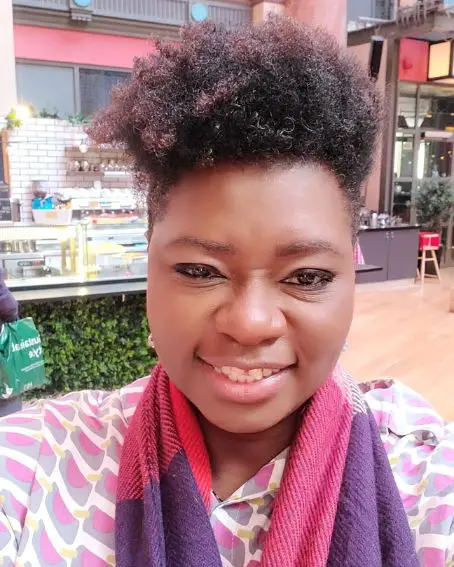 Want to try something different with short hair, but do not have sufficient time to do it, why not try a short afro hairstyle? This style needs nothing more than a comb, a large head tie, oil, and a bit of moisture.
[ Read: Best Afro Hairstyles For Weddings ]
15. Soft Curly Shag Haircut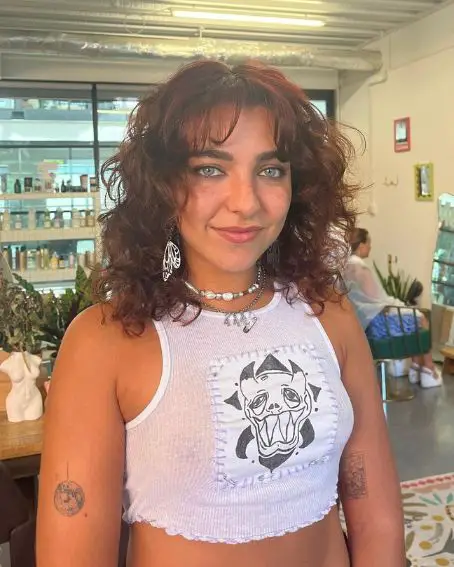 If you are searching for a cute short curly haircut, then try this. Have fun with your superb bouncy curls in this adorable hairdo. This style makes you look stunning and full of energy. Shaggy curl is gorgeous and you will definitely be satisfied with this hairstyle.
16. Ringlet Curly Hair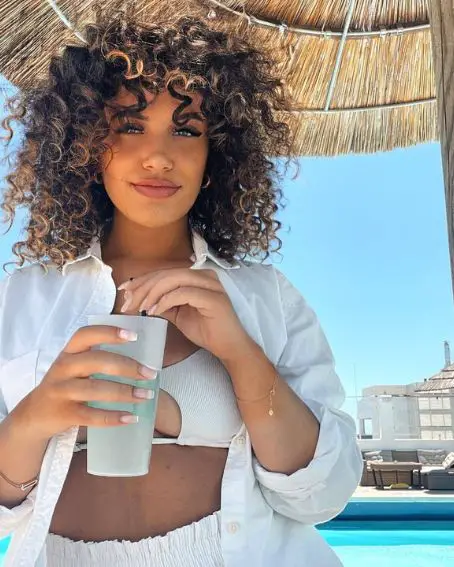 Ringlet curly hair is perfect for the girl who needs a gorgeous short curly style that grants sophistication with an edge. Keep your short curls moisturized to get a more defined outcome. 
17. Deep Curly Haircut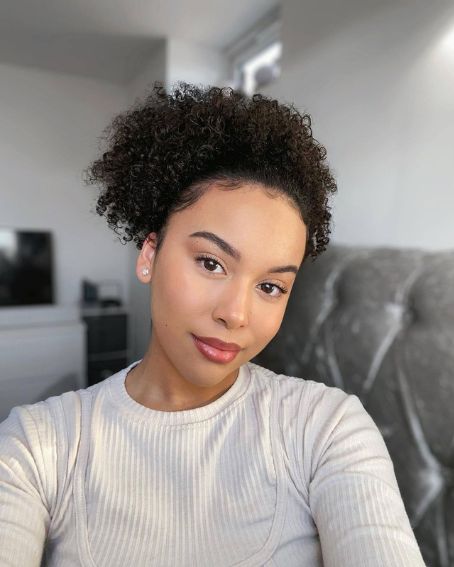 Most girls like to have pixie black color hair in keeping the sides short and allowing growth the top out. African-American women will look splendid with this style for sure. Go with this cut if you want the hairstyle to adjust any type of curls.
You Might Also Like: