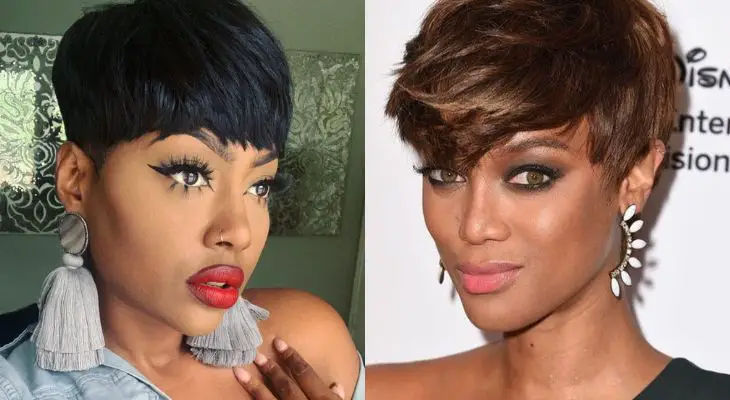 Although there are many different haircuts available, a pixie haircut looks sassy and bold on black women. If you are a black women and thinking to have a pixie cut? Then keep scrolling through this article to get an idea of amazing pixie haircuts.
15 Amazing Pixie Haircuts for Black Women
1. Short Pixie Haircut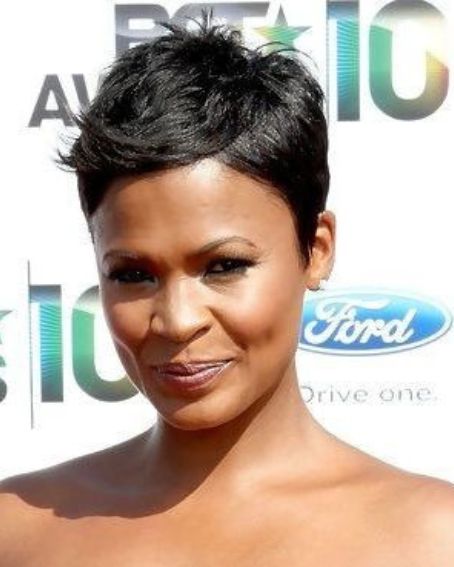 A pixie cut is a form of crop haircut. This pixie cut is perfect for the summer and is easy to maintain. The sweet crisp appearance can go best with all of your fashionable outfits.
2. Beautiful Pixie Haircut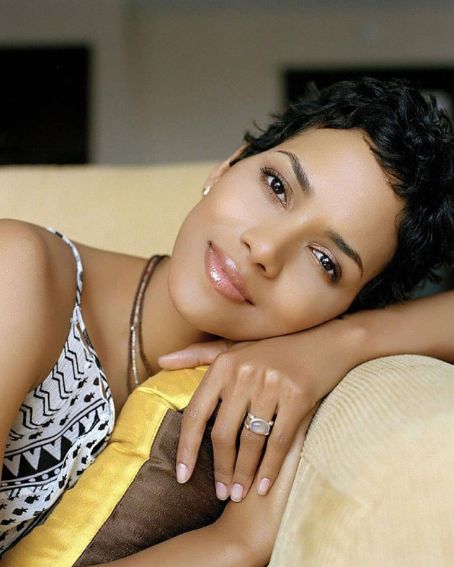 This is one of the cutest pixie haircuts. When you want to step out without taking much time for styling, a pixie cut is the ultimate go-to option. Your pixie haircut can give you a loveliness as well as a daring appearance.
3. Pin Curls Pixie Haircut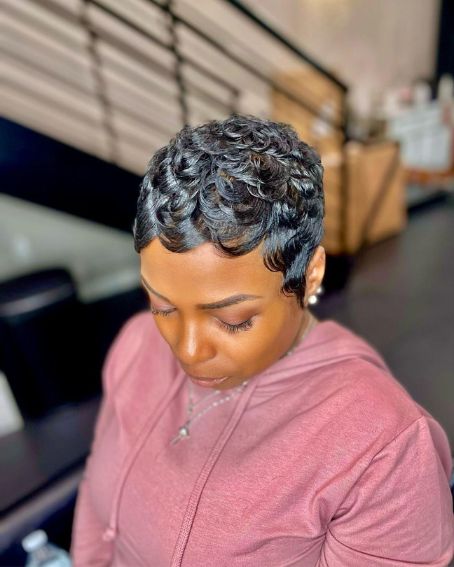 Have you imagined how pretty a pixie cut may look on your pin curl's hair? This neat and calm haircut requires only a minimum styling product to maintain the pin curls. Wear a big earring that will look adorable with this haircut.
4. Short Pixie Haircut
A short pixie-cut hair and red lipstick can give you that sexy bold look. The short pixie cut unruly hair need not require to comb or style. This can be the go-to hairstyle with low maintenance.
[ Read: Bob Hairstyles For Black Women ]
5. Short Hair Pixie Cut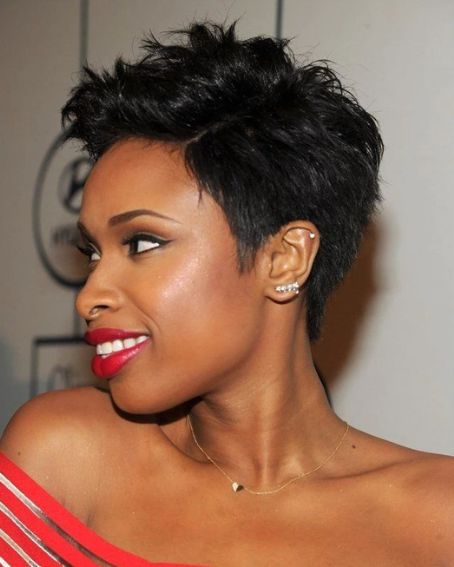 This pixie cut features long hairs at the top and shorter ones at the back and sides. It perfectly fits black women who want to look fresh and crisp. You can either style it by side parting or can leave it as such.
6. Blonde Very Short Pixie Haircut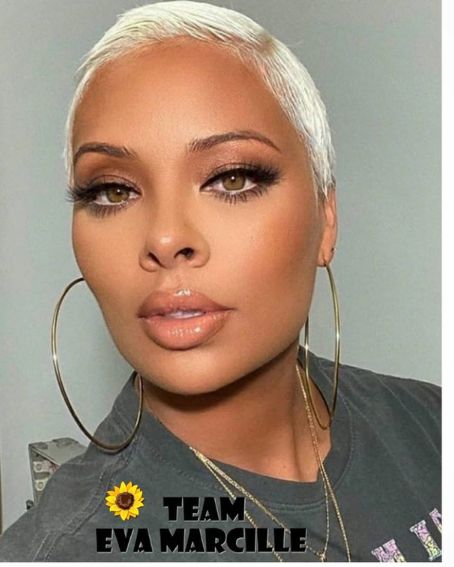 Black women with blonde very short pixie haircuts look heavenly stunning and stylish. At the same time, this very short pixie haircut is generally of low maintenance.
7. Curly Pixie Haircut
Although curls look gorgeous on black women, a pixie haircut will add extra cuteness. You can go for this haircut when you want to look neat and fresh with short hair.
8. Pixie Cut Hair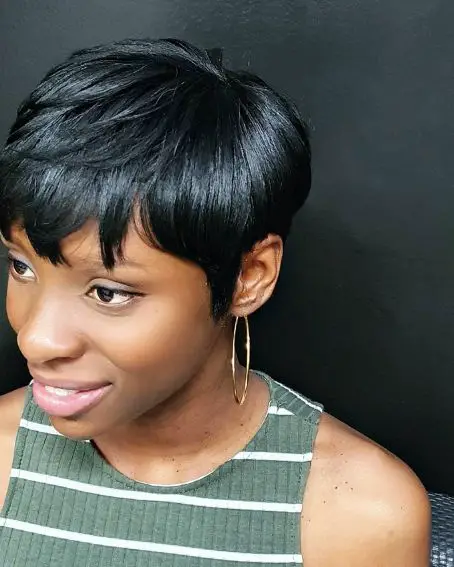 This pixie cut is something that can look cool and excellent on you. This form of pixie cut features voluminous long hair at the top and thin short hairs at the bottom. It is suitable for any type of face.
9. Short Pixie Haircut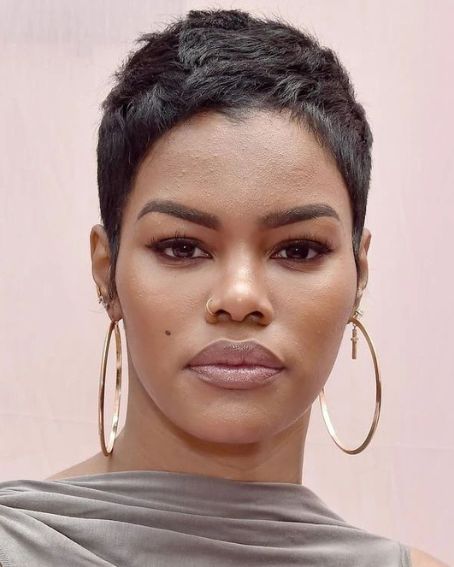 This look tempts the black women to chop off their hair into a sassy pixie cut. This pixie cut gives you a bolder and younger look. Also, does not require much time for styling.
[ Read: Updo Hairstyle for Black Women ]
10. Chic Curly Pixie Haircut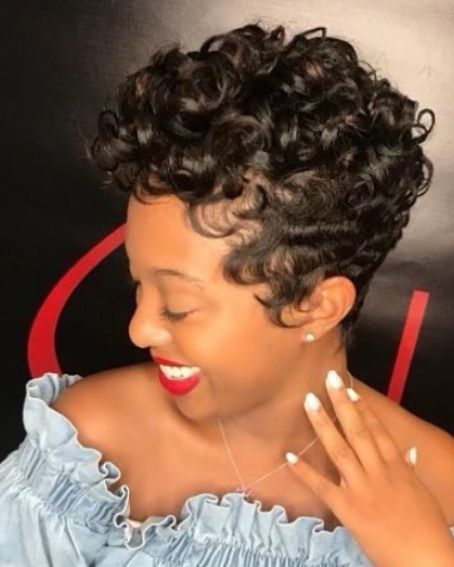 The Chic curly pixie haircut is always a go-to. The voluminous gorgeous curls on the crown top can make you look hot and cute at the same time. You can just add curling creams to keep up the curls.
11. Soft Pixie Haircut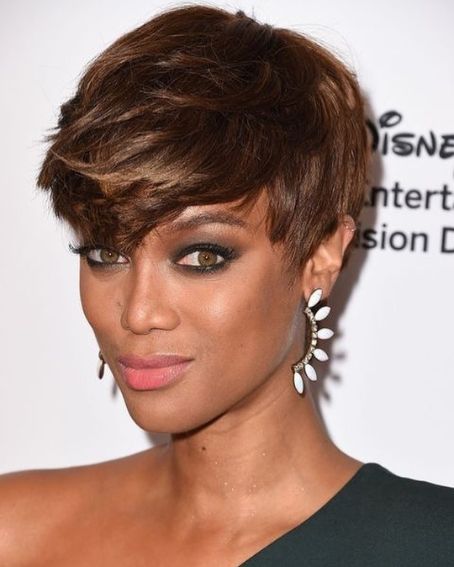 This soft pixie haircut on the sides inspires many black women. This look prettifies your face. Have a blasting splendid look with this soft pixie haircut.
12. Pixie Cut On Curly Hair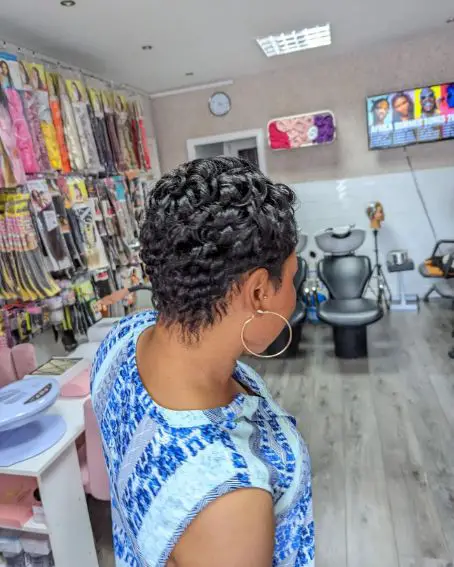 Having heavy curly long hair and looking for summer to chop it off? Get a pixie haircut that will look gorgeous and amazing. A pixie cut will enhance your lovely curls on top and be short and smooth on the sides and back.
13. Pixie Haircut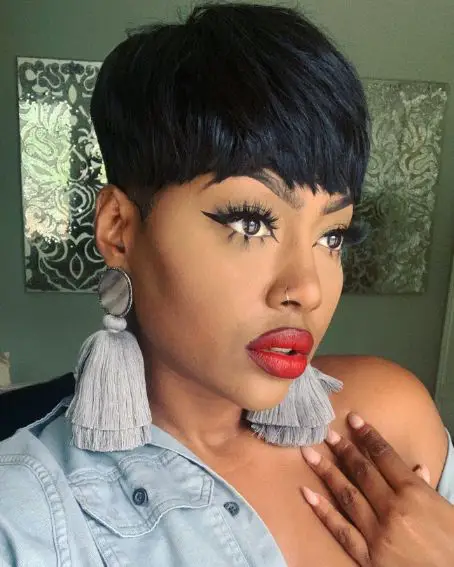 No black woman can regret this pixie haircut as it will look highly glamorous and hot. This haircut looks great for even party gowns and other modern dresses.
14. Short Pixie Cut Hair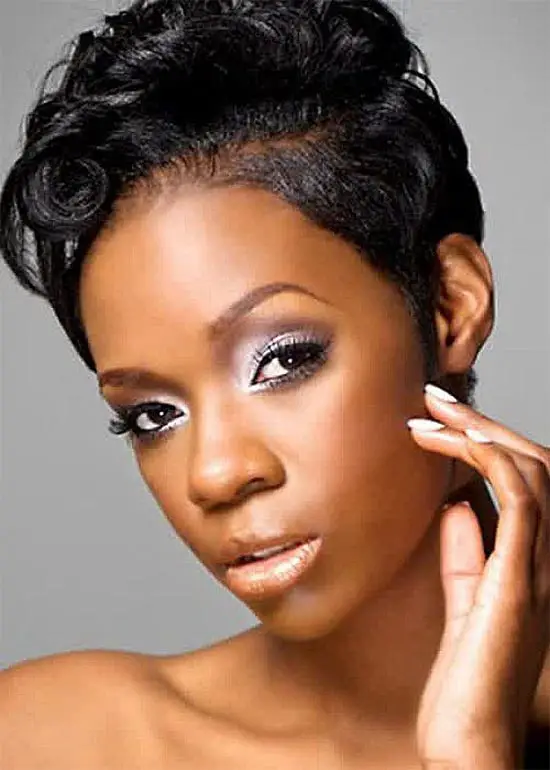 This is another form of pixie cut that has side swept long hairs and shortly chopped hair on the other side. This is the most stylish pixie cut commonly seen on many black women.
15. Elegant Pixie Haircut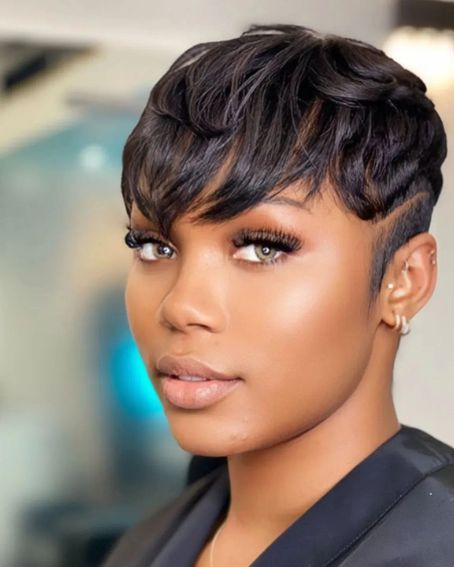 This timeless pixie haircut has something to envy which is simple, structured, and elegant. It looks super perfect on all face shapes of black women. You can carry it effortlessly.
You Might Also Like: