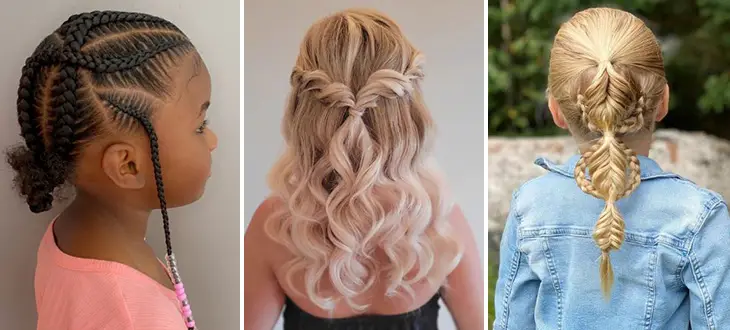 Any time parents can save is a victory because they already have a lot of obligations with their children. A few minutes can be cut off of morning preparation by looking at some hair inspiration. See the 15 kid-friendly haircuts that will provide your small girl's choice for inspiration.
14 Best 4c Hairstyles For Kids
1) Half-Up Half-Down Ponytails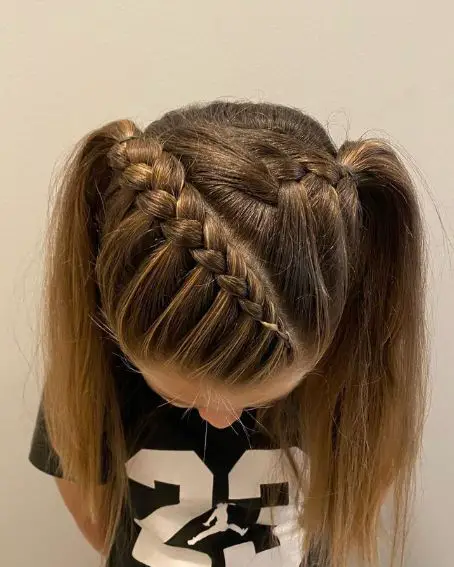 The half up half down ponytail hairstyle is a great 4c hairstyle for kids that is both stylish and sophisticated. To get this look, simply take the top half of your hair and tie it back onto a ponytail and leave the other half down.
2) Headband Puff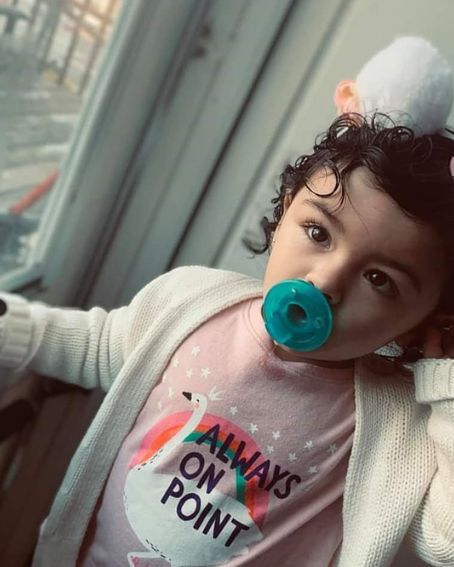 Any kind of headband will pull the hair back into a cute puff if your child's hair isn't quite long enough to be pulled into a ponytail.
[ Read: 10 Best Puff Hairstyles For Natural Hair ]
3) Three Strand Braids Protective Style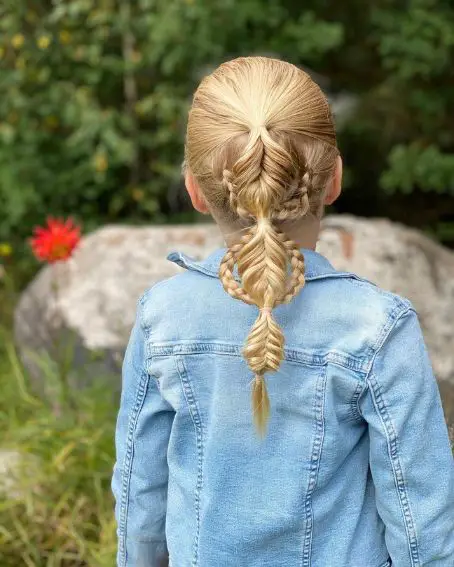 There is no age limit for protective fashion! Make multiple parts on either side of the head, add separate three strand braids, and then style the hair by hydrating it with a styler..
4) Afro Puffs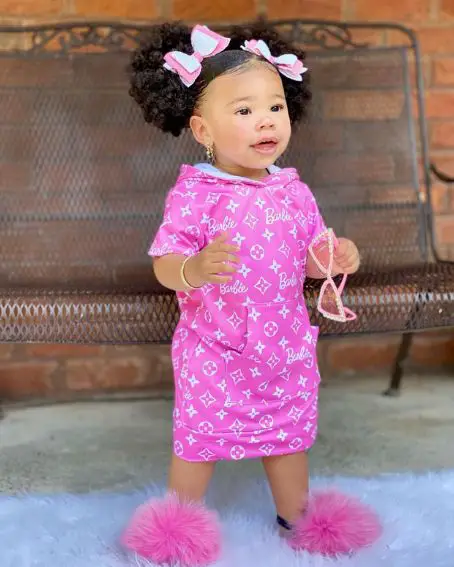 Baby Afro puffs make any child feel like Minnie Mouse, making them one of the cutest hairstyles. By forming two high ponytails on each side of the central part, you may do this with day-old hair.
5) Rainbow Box Braids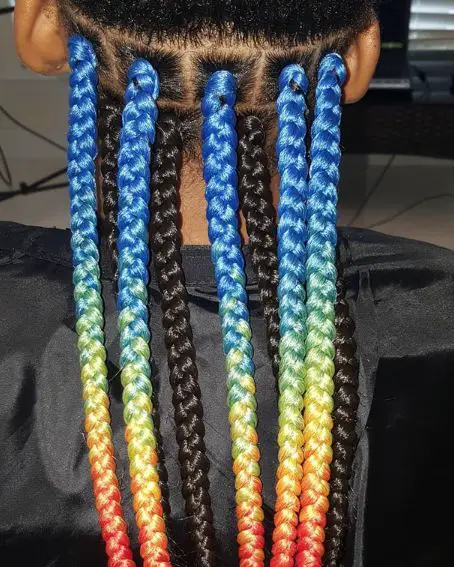 On your child's first day of school, these lovely rainbow box braids will be the talk of the neighborhood. The project will display a stunning colour spectrum if pink, blue, orange, and green braided hair is used.
6) Side-Swept Waterfall Cornrows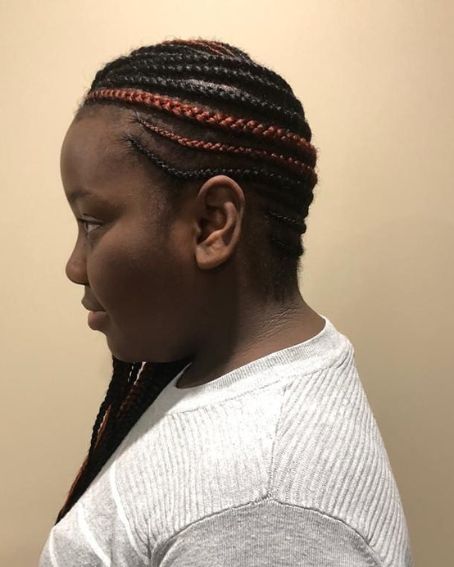 This skilled hair braider made side-swept cornrows with waterfalls that were decorated with gold cuffs. It will be simple to leave the house with this durable protecting design.
[ Read: How To Do Twist Braids ]
7) Voluminous Afro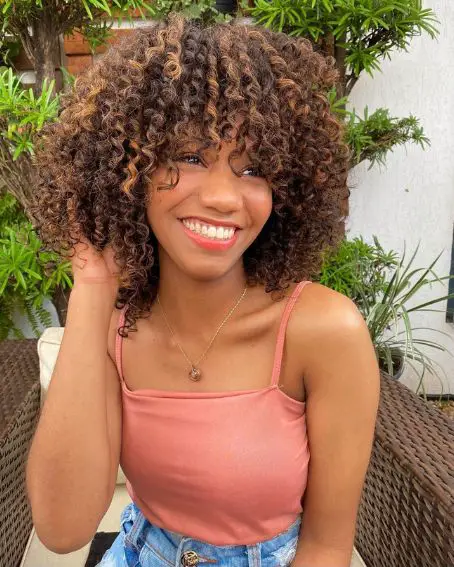 Allowing the hair to grow out naturally is a lovely sight. Afros are adaptable and can be fashioned in a number of different ways. Using an Afro pick to fluff up the hair can provide more volume.
8) Braided Bun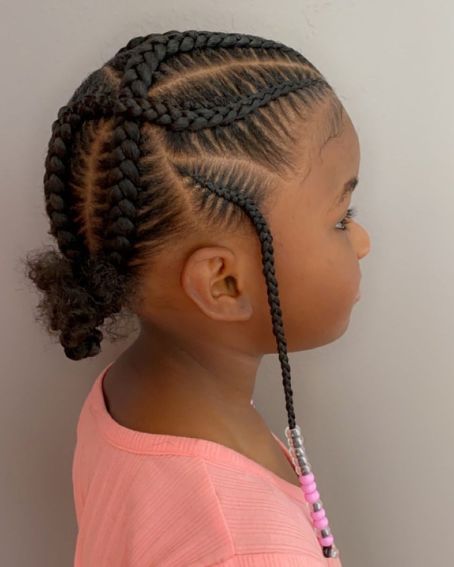 Vertical cornrows braided into a ponytail are a feature of this advanced style. Following that, a bun is formed out of the braided ponytail. Adding a single vertical braid that falls towards the face above each ear gives the style a contemporary edge.
9) Heart Shaped Braided Ponytail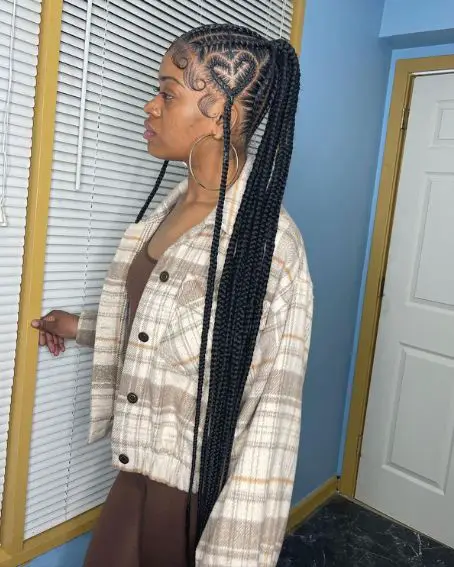 This elegant ponytail is ideal for important occasions and can be achieved with longer curls. The traditional method for creating a heart-shaped ponytail is to divide the hair in half down the center.
10) Criss-cross Twists And Puff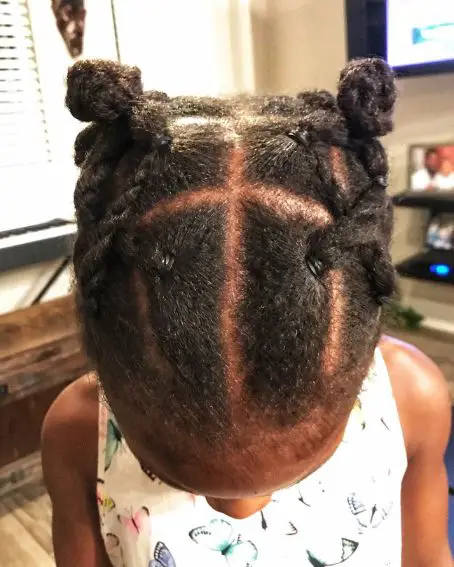 Apply any desired moisturizing or styling treatments after once more smoothing the puff. Gold cuffs add a touch of glitz to this look.
11) Half-Up Braided Bun with Charmed Braids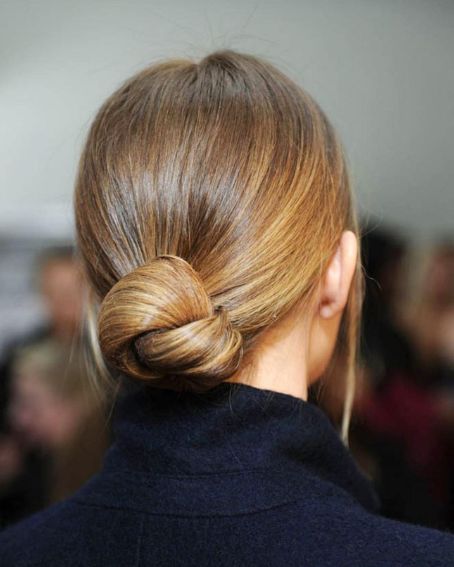 Two cornrows around the ears that are adorned with gold cuffs and beads give this half-updo a fashionable touch.
12) Simple Half-Up Ponytail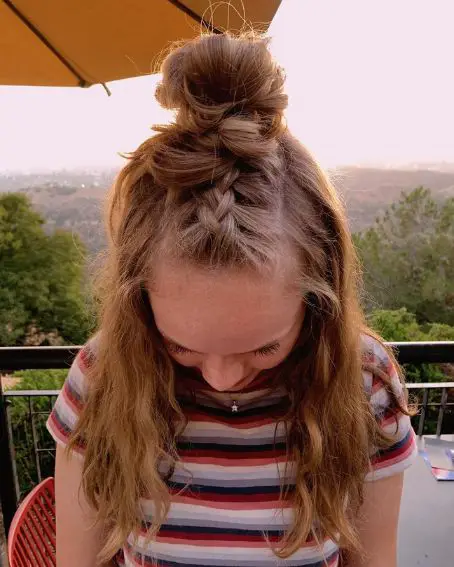 Pulling out any longer curls and keeping them away from the face is as easy as incorporating a little horseshoe part into a clip or ponytail.
[ Read: 10 Best Curly Ponytail Hairstyles With Weave ]
13) Braid with Baubles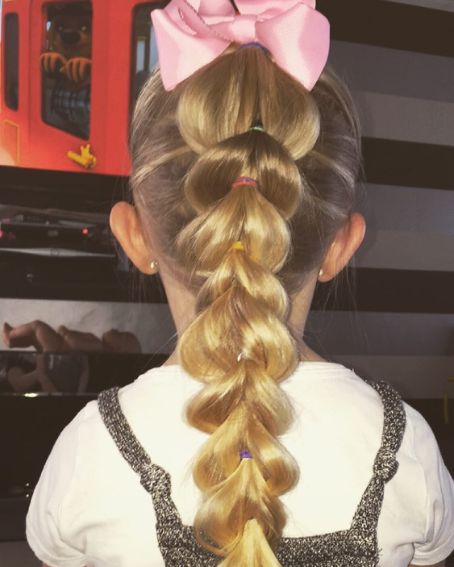 The ornaments also keep it looking adorable. The best part is that you don't require knowledge beyond what a basic 3-strand braid requires.
[ Read: 15 Best Braided Hairstyles ]
14) Banded Half-Updo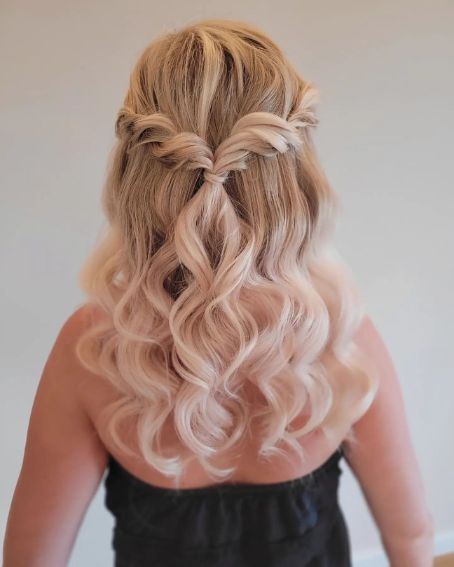 Make a huge part from one ear to the other after the hair has been washed and stylers have been applied. Work on the upper half of the hair while removing the bottom half using a clip.
Conclusion
Through the use of original curly hairstyles for girls, they can be made to look even more lovely. Some people believe it is challenging to have lovely curls since they lack knowledge of the appropriate upkeep methods or are unsure of the many hairstyles they can wear. However, no special abilities are needed to create a lovely curly hairstyle. A little patience, attention, and healthy hair nourishment will work wonders.
You Might Also Like: