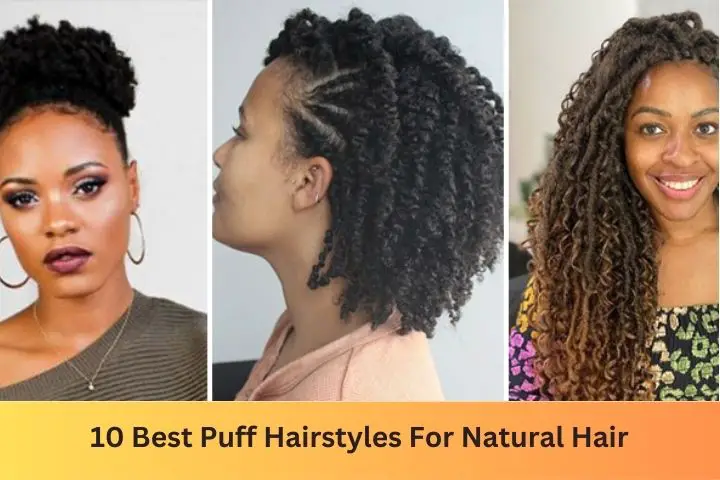 A puff is the perfect hairstyle for natural hair. It's a versatile style that can be worn in many ways, making it one of the best protective styles to try out if you're looking for something new. Puffs are also easy to do and take less time than braids or other protective styles.
10 Best Puff Hairstyles For Natural Hair
1. Simple Side Puff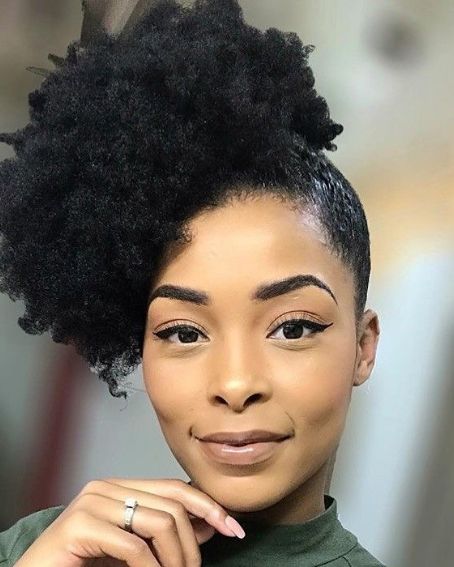 When you think of a puffy hairstyle, you probably imagine something like the classic puff or Afro puff. But there are tons of less-common ways to do this style that can be just as stylish, if not more so!
[ Read: 15 Best Afro Hairstyles For Weddings ]
2. Bantu Knot Out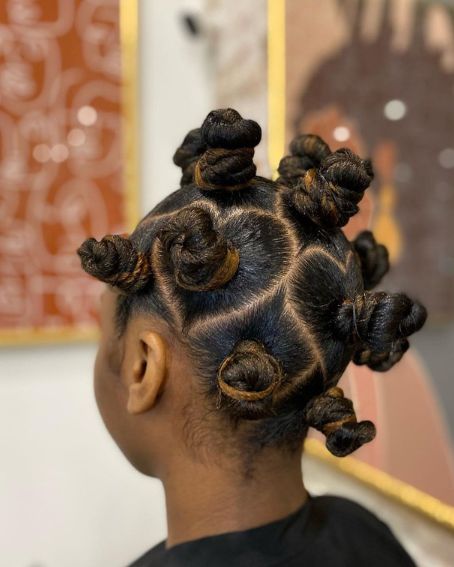 Bantu knots are a popular hairstyle for natural hair. They can be done with either a wide-tooth comb or kinky-styling comb, but using a wide-tooth comb will allow you to section your hair into more manageable pieces. Bantu knots are typically done in sections, so if you're making them on dry hair (as opposed to wet) just make sure that each section is completely dry before adding more product or doing any other styling steps.
3. Flat Twist Puff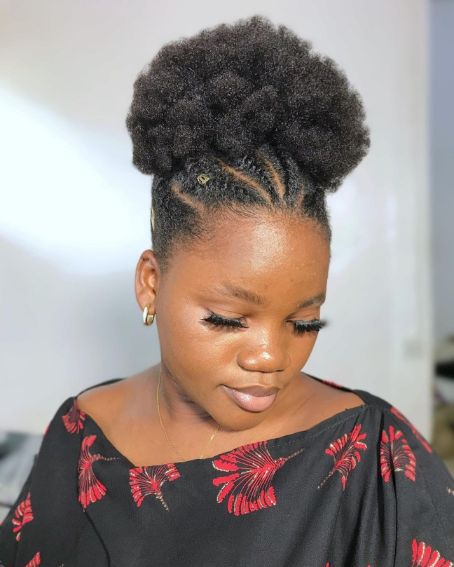 Flat twists are a great way to add volume to your hair. They can be done on natural or relaxed hair and last for months at a time.
To create flat twists, use a texturizer like gel to make your hair more manageable before you start. Then section your hair into small sections, twist each section tightly and spray each with water until it's damp but not dripping wet.
4. Natural Curly Puff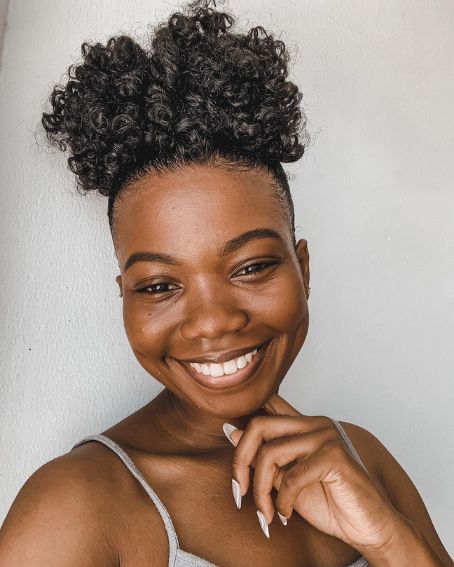 The Natural curly hairstyle is another popular puff hairstyle. To do this, Use a moisturizing shampoo and conditioner to cleanse your hair. Then make your hair into a curly puff to finish it off.
[ Read: 15 Curly Hairstyles For Women Over 50 ]
5. Slicked Back Puff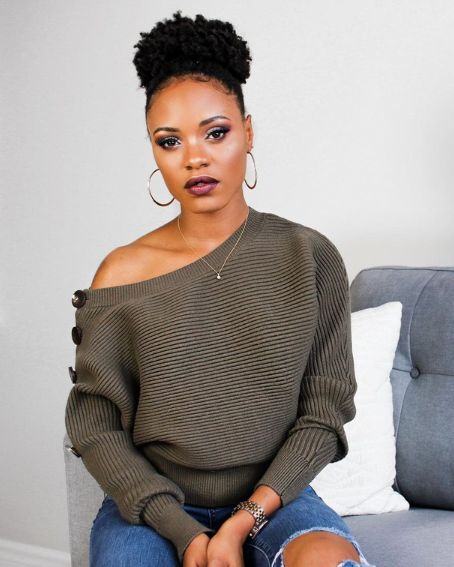 The Slicked back hair is a perfect hairstyle for a puff style. This is a great option for those who want to keep their hair out of their face, but also want it to look polished.
6. Sleek High Puff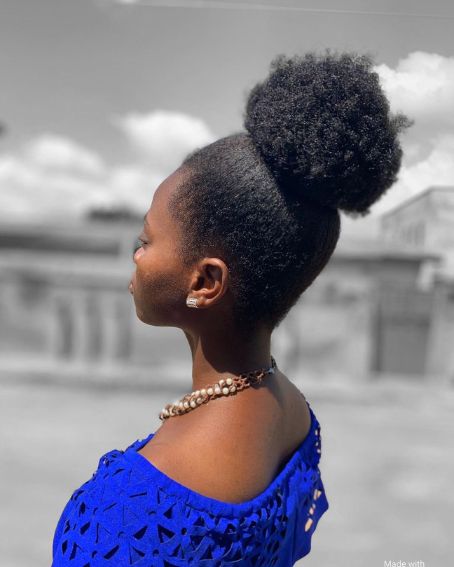 Go for a sleek high puff for a more sophisticated look. To get this look, Use a blow dryer and paddle brush to blow out the top of your hair in sections. Then use an elastic band or bobby pins to secure down any stray pieces at the sides of your face and make a high puff.
7. Faux Locs With A Side Puff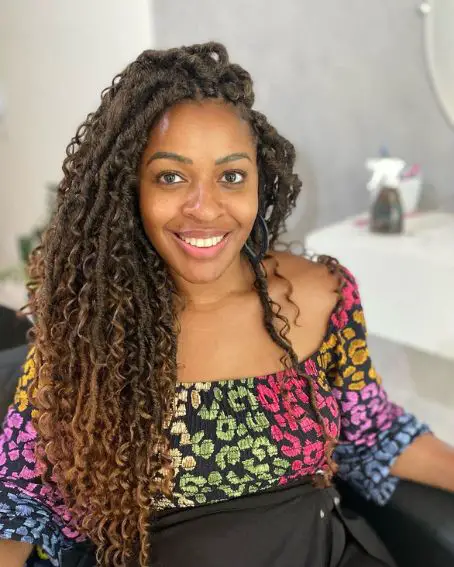 The faux locs with a side puff is a great hairstyle to try if you want to change up your style. This style can be achieved by twisting small sections of your hair and pinning them back. Once the twists are pinned, you can use bobby pins to secure them in place and make sure they stay secure throughout the day.
[ Read: Have You Heard Of Dread And Locs Hairstyle ]
8. Two-strand Twist Out Puff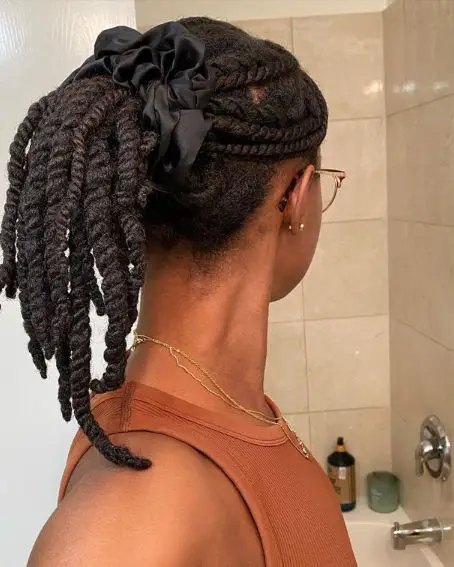 The two stranded puff is a great option for a puff hairstyle. To get this look, Wash your hair and dry it with a t-shirt or microfiber towel. Section off an inch in each direction, but keep them connected at the root so that you have one long section of hair to twist out later on.
9. Flat Twist And Puff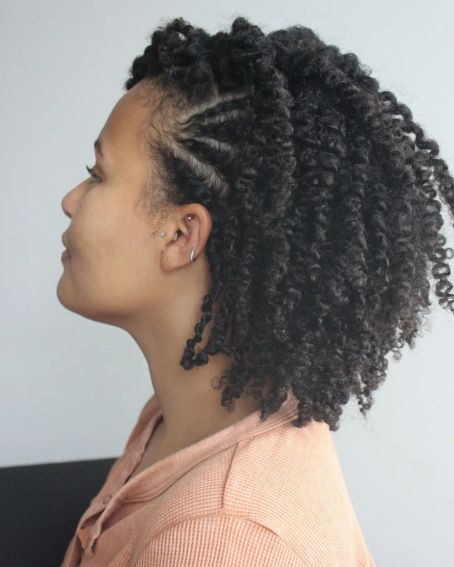 The flat twist and puff is a hairstyle that's easy to do and maintain. The steps you'll follow are simple, Start with clean, dry hair that's free of tangles. Part your hair in the middle.
[ Read: 23 Most Beautiful French Twist Updo Hairstyles ]
10. The Halo Crown Braid And Puff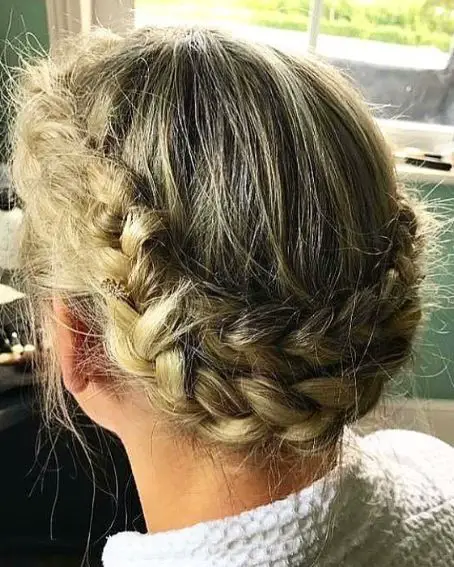 For this look, you'll need to make a halo crown braid first. To do so:
Pick up a small section of hair from the front of your head and divide it into three chunks with your fingers. You can have a stylish for without having to braid it into cornrows.
Conclusion
These puff hairstyles look great on natural hair, and they are easy to make. All you need is a few bobby pins, some hair ties, and a little bit of patience. Puff is a simple style that's easy to do and only takes minutes. This style can be worn with or without braids, so it's perfect for those who want to keep their natural hair looking on point but don't want to spend hours styling it.
You Might Also Like: