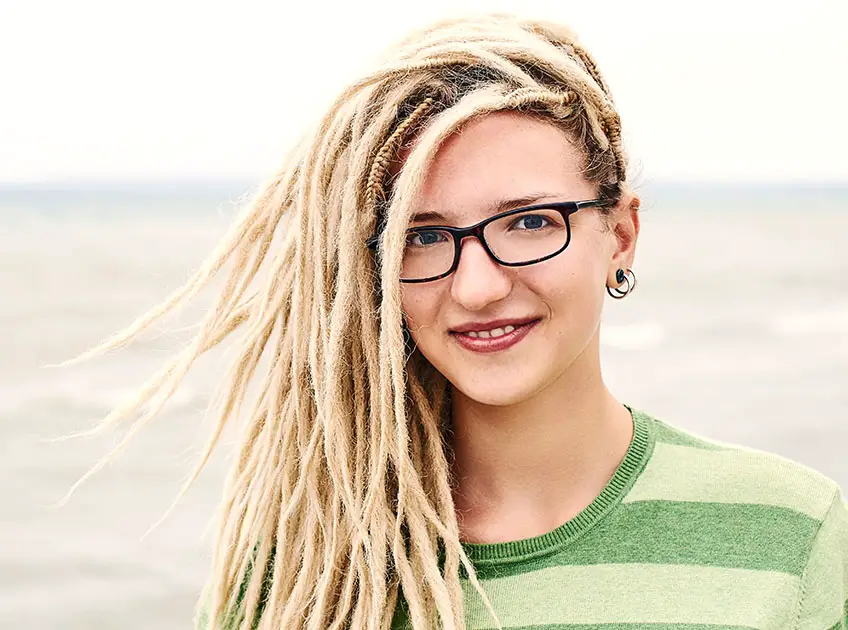 At present, faux locs are the hottest and most fantastic trendy style for the youngster. While faux locs look beautiful and natural, they are also excellent to protect your natural hair. Doing faux locs on hair can take at least 8 hours but the removal of faux locs takes more hours for some people. Have you ever thought about how to safely go out with faux locs without damaging your hair? This blog is going to discuss the topic of how to take out faux locs easily.
Take Out Faux Locs
Ways Of Faux Locs Removal
There are three ways that will help you to remove your faux locs simply. The ways are following below:
1. Take Out Faux Locs In A Moisture-friendly Way: Moisture-friendly way emphasizes the importance of keeping your hair moisturized throughout the process. This will prevent your natural hair from becoming tangled and matted. After that, you have to follow the below ways to take out your faux locs.
Remove any hair accessories so they don't cling to your natural hair.
Before removing, make sure the hair is moisturized and then start by conditioning.
You need to cut off the ends of your locs and untangle the hair from the Marley braids used to create them.
To remove the locs, grasp the base of each section with your fingers, isolate the braided hair and faux locs with your finger, and cut the faux locs. (When you cut the hair, you should be very careful and take someone's help to cut hair)
Slide the faux lock under your braided hair and gently remove it.
Redo process until every faux locs is gone.
At this moment, if your hair is dry, add more moisture to your hair and continue detangling.
Take your own time for every single braid and begin from the end of the braid to the root.
Instead of splitting knots, gently use your finger to detangle them.
Once all the braids are bottom, include some amount of conditioner to your hair and detangle it gently and finish by wash.
2. Take Out Faux Locs In A Gentle-pull Way: You can also use a gentle-pull way to remove your faux locs. These steps are following below
Take out all hair accessories so that they don't cling to your natural hair.
Loosen the top loop of hair.
Slowly pull your hair and crotchet via the loop at the top.
Pull out the dreads and make sure your hair braid is secure.
Untie your hair.
Dip each section of hair in a conditioner so it stays moist.
3. Take Out Faux Locs In A Cut And Unravel Way: If you don't want to reuse the same locs of your hair, the cut and unravel way is a great option to use. This is the quick and easiest way to get rid of your faux locs.
Cut the faux locs end and untie them at the top.
Use a leave-in conditioner or conditioner to your hair roots.
Turn the faux locs in the direction of the opposite.
Twist and cut your crochet hair or isolate it from the braid. Be careful not to accidentally cut your hair while doing this.
Pull and slide the rest of the crotchet hair slowly from your hair roots.
Hair Care Tips After Taking Out Faux Locs
If you remove your hair faux locs, you have to follow some tips to improve hair health. Tips are listed below:
1. Avoid Hair Brushing Or Combing: After removing all the faux locs, you have to moisture your hair and use a hair conditioner and leave it for 6 minutes. Afterward, it is necessary to gently comb the hair from the ends to the roots to prevent extra knots from forming. Once your hair is completely combed, you can wash your hair with a conditioner. If you want sparkle clean hair, wash your hair with a mild shampoo and rinse it again with conditioner.
2. Utilize A Leave-in Conditioner: When removing your faux locs, it's important to take your time and work slowly with your hair strands. Hair strands may have dryness because your hair spent more time under faux locs. Try to use a little bit of leave-in conditioner or detangling spray. Usage of detangling spray or leave-in conditioner on your braids assists in smoothing out the structure. After that, detangle your hair lengths gently by using your fingers or a fine-toothed comb.
Conclusion
If you want a trendy and modern look hairstyle, then you should try out faux locs once. Above mentioned article tells about what is faux locs and also removal as well as hair maintenance procedures after taking off the faux locs. Keep everything in mind and enjoys your hairstyle how much you want.
You Might Also Like: