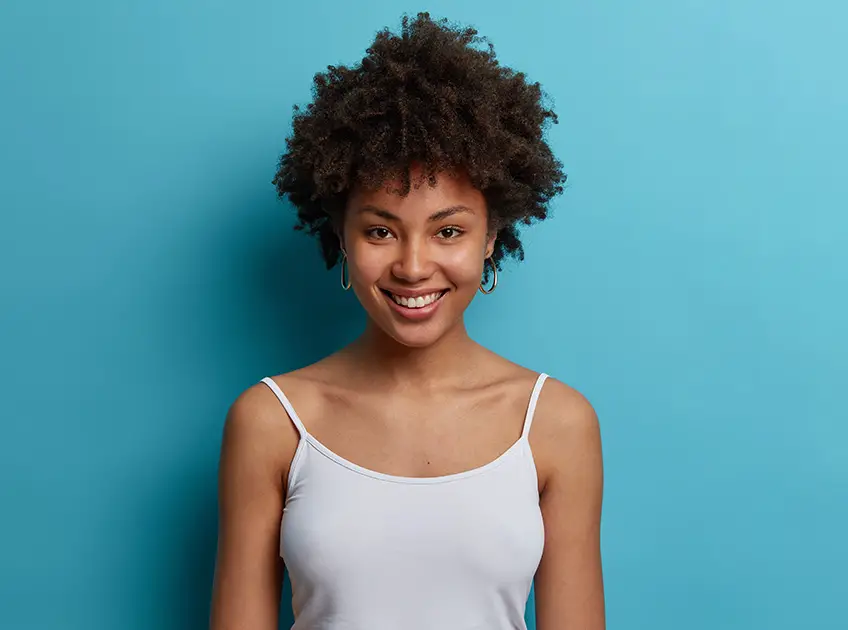 You may feel bored wearing Afro Texture 4c curls in one style. 4c hair type has a distinctive hair journey and it contains a lot to handle unless you follow the right hair care routine. If you want to make 4c hair more defined with a visible curl pattern, you need the best products as well as styling techniques. Most of the curl-defining products will not work on 4c hair. So find a top one to suit you very best. If you do a search on YouTube you will realize how many different 4c hairstyle videos are available. This tells about how versatile 4c hairstyle can turn into several different curly styles. This blog can help you to define your 4c curls.
Define 4c Curls
Some Trusted Methods Of Curl Defining For 4c Hair Types
The curly definition is possible on all types of curly hair. You can create 4C curls on your hair by following the steps. The instructions are as follows
1. Begin With Shampoo Applied Hair: Use shampoo to remove all residues like co-washes, styling butter, oils, and leave-ins. Choose sulfate-free formulated shampoo to increase the cleansing power. If you want to neglect the harshness, then choose Anti-Stress Shampoo to rid of hard water debris.
2. Avoid The Usage Of The Hair Dryer: After washing off your conditioner with warm water, part your hair and let it dry. Don't use stylers or leave-ins on low-porosity hair when it's saturated with water. Whatever you want to use, you can use it after checking that the hair is at least 80% dry. It is best not to use a dryer. Using of hot air hardens your hair strands and creates more resistance.
3. Start With Dry Hair: If you want the best defined 4c curl hair, then try out with dry hair. Gel on hair tends to outperform butter and mousse while coming to make low porosity curl pop. Need to separate hair into thin strips and it should be one or two inches wide, but not more than that. Then make sure, the gel can reach the inner layer easily.
4. Finger Or Comb Coiling Technique: The coiling method can be achieved with the help of your finger or comb. If you want to use gel with this style ensure your hair is moisturized thoroughly so that the gel you are using will not dry out your hair. After the hair is moisturized, take a small section and apply the gel. If a curl begins to form, take smaller strands and then twirl it around the finger until your curl is well defined. Redo this process across your entire head. Along with this method using a good gel with a strong hold will not leave your hair to go crunchy and it is the key to achieving the desired look.
5. Shingling Method Without Using Gel: Shingling is a better practice for evenly coating all the hair strands, but combined with good products is the right way to define curls. This technique can be done when your hair is freshly washed or can do in an older style. You can apply for your leave-in as well as oil into the hair and take a small section to do this work. Rake your fingers until your strands are coated fully. Then apply a curling pudding as you have done before, and continue this process until you began to see defined and clumped curls. Repeat this process for all the other hairs. Curling puddings are said to be the best alternative to gel and also it the best thing to add some moisture to the hair.
6. Wash And Go With Gel: This method is usually like no go for 4c hair but with the help of good gel you can improve the curls and get the flawless wash and go look that you have wanted always. With this style, you may use the shingling methods which is mentioned above, and don't forget to moisturize your hair. However, rather than pudding, you can use gel and rake your fingers via the section of hair until you get the defined curls. Sometimes you may obtain lots of shrinkage in the bottom, in this case, you can go for the banding method. Do hair separation and before going to band the section from root to end use a stretch ribbon headband. Make sure all your hair is banded and when hair is dry remove the band's from the hair. By doing this, you will get excellent results and you can attain the 4c defined curls.
Conclusion
If you want great 4c defined curls then choose anyone from the above methods to do a good job for you. Search for the best quality products and significant techniques to get lovely defined 4c hair.
You Might Also Like: