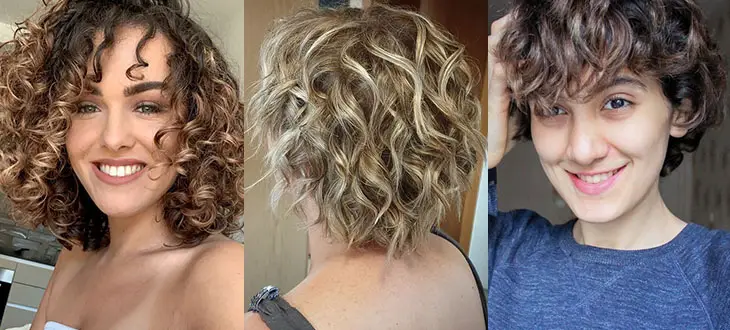 Short curly hairstyles for women over 50 look stunning and enhance the beauty of manifolds. While it is believed that curly hair is a lot more difficult to manage than wavy and straight hair, once you know the trick and the right hair care products, things get easy.
While styling curly hair, it is essential to visit some good hairstylists with expertise in taming curly hair to satisfy the results. There are plenty of ways to style your curly hair, among which some need more effort than others.
Since this curly hairstyle is for older women, we have summed up the 15 best short curly hairstyles for women over 50 that are easy to maintain and low maintenance. Check them out and know your best bet.
Best Short Curly Hairstyles For Women Over 50
1. Curly Feathered Hairstyle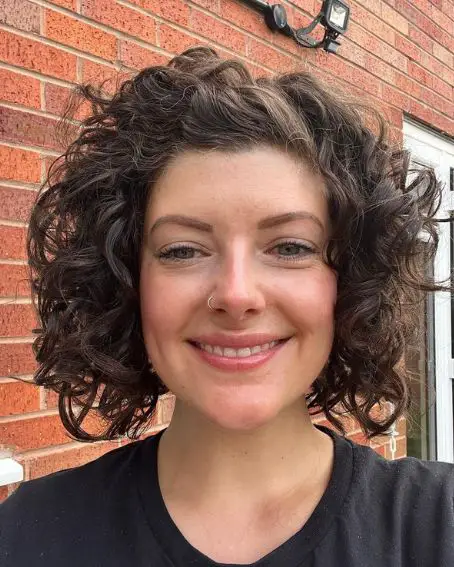 Some hairstyles look so pretty that you want to try them instantly, and this is one of them. While short curls hanging on the forehead give a relaxed and funky vibe, the rest of the curls make you look younger than your age.
2. Messy Curls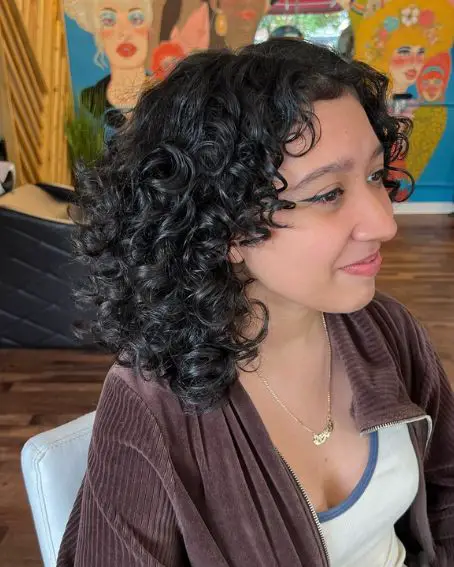 Curls are perfect for making your hair look voluminous and dense. With short curly hairstyles like this, you can give your hair and face a dimensional look. Keep the length around the chin for the best result.
3. One-sided Curly Hairstyle
This amazing curly hairstyle is side partitioned to keep curls on one side and less on the other side. To give them a well-defined look, go for bronde color and see how this hairstyle alters your personality for good.
4. Shoulder Length With Curly Bangs
If you don't want to have a too short haircut, this shoulder-length curly hair is the right choice. A few fringes or bangs hanging loosely on the forehead give an ecstatic look to your personality. It makes the hair look voluminous and dense.
5. Tousled Pixie With Curls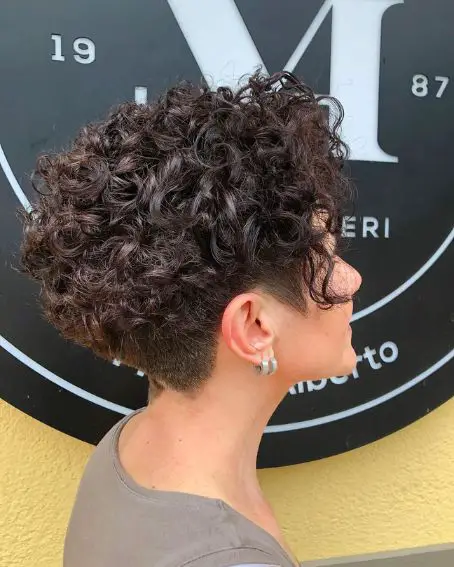 It is one of the dashing and tantalizing short curly hairstyles for women over 50 that give you a stunning look. Since the curls are too short, this style is easy to manage and perfect for older women.
6. Pixie Cut With Curly Hairstyle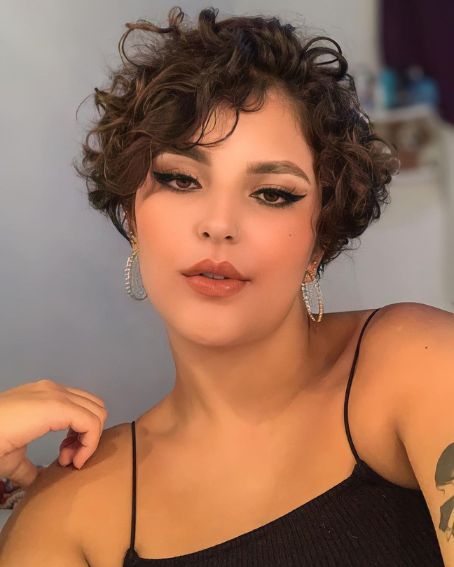 The pixie cut is not the new fad but something that is always trending among women of all ages. Get a short pixie haircut so that the curls stay at the crown, and some of them fall on your forehead to diminish the imperfections around the forehead, like fine lines and aging spots.
7. Side Swept Curls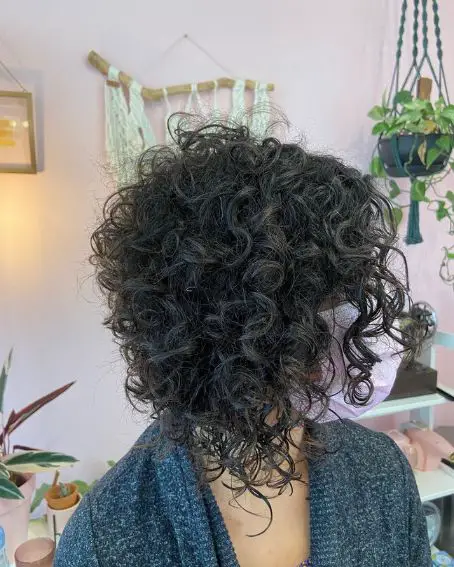 Sweeping all the curls on one side, this hairstyle brings boldness and confidence to personality. If you like your hair short, this is one of the best hairstyles with curly hair to opt for.
8. Round Voluminous Curls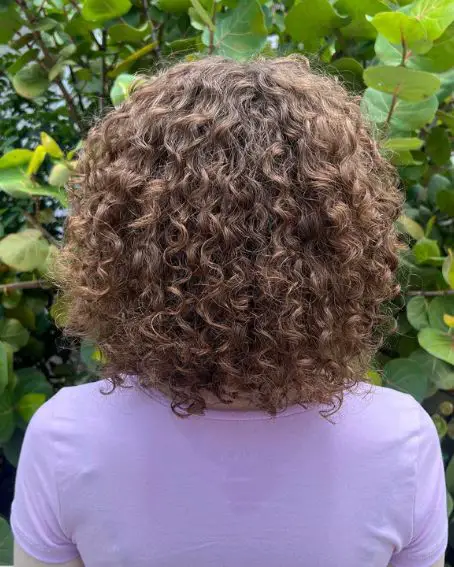 For a simple, elegant, and classy look, nothing seems better than this beautiful hairstyle that makes hair appear voluminous and dense. Even though this round cut looks simple, it is enough to bring charm and grace to your persona.
9. Bob Cut Style With Tousled Curls Hairstyle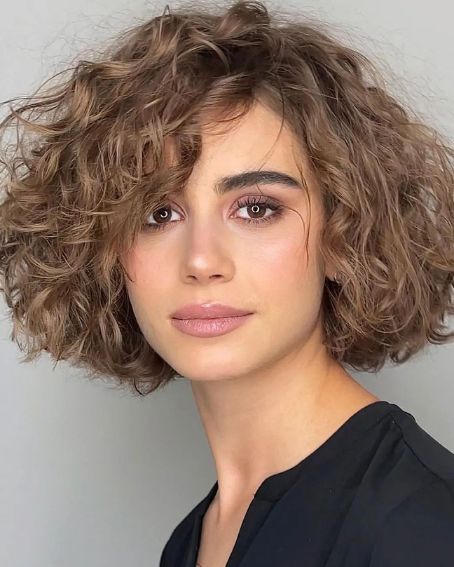 It is another curly hairstyle that brings appeal to your look. This short bob style with tousled curls is perfect for mature women and makes them look younger than their age. It is classy and one of the easy to maintain hairstyles with curly hair.
10. Short Haircut With Front Bangs Hairstyle
Women who want to transition from a long hairstyle to a short one can go for this short haircut with front bangs in which the curls look well-defined. The bangs falling freely on your forehead will hide most of the forehead imperfections and bring out the youthfulness in you.
11. Choppy Pixie With Curls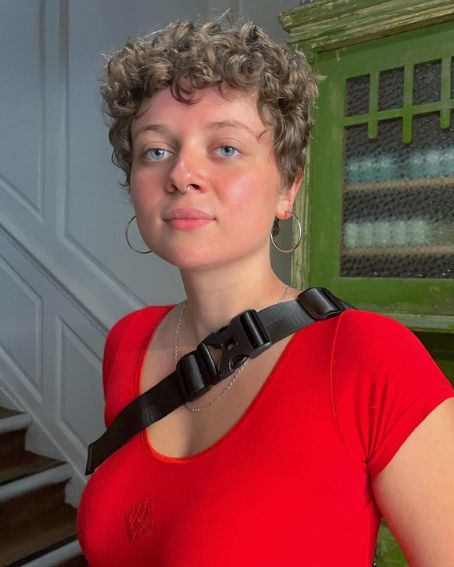 It can be your everyday look if you are a fan of pixie haircuts. It is perfect for older women as pixie cuts are easy to maintain. The best part is this style; you don't need to put any effort as it looks great even without combing.
12. Pixie Curly Bob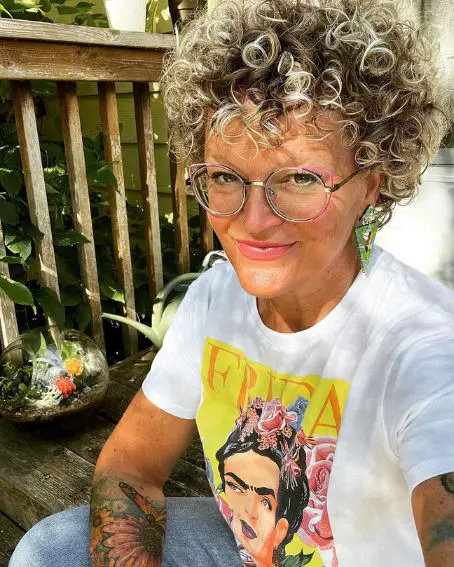 This is another amazing pixie haircut that suits curly hair so much that you would fall in love with yourself. It gives you a funky look while keeping the maturity in you. At the same time, it looks messy, crazy yet classy.
13. Chin-Length Haircut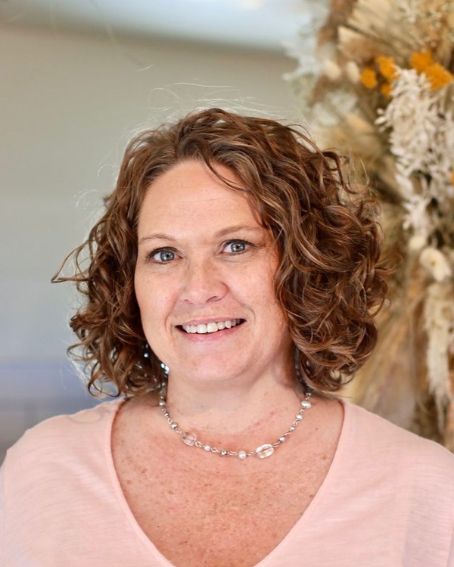 A chin-length haircut will be the best if you don't want to have lengthy curls. This short curly hairstyle gives you a modern and fashionable look. At the same time, it is low maintenance as roughly combing them will make you ready to head out of the home.
14. Asymmetric Curls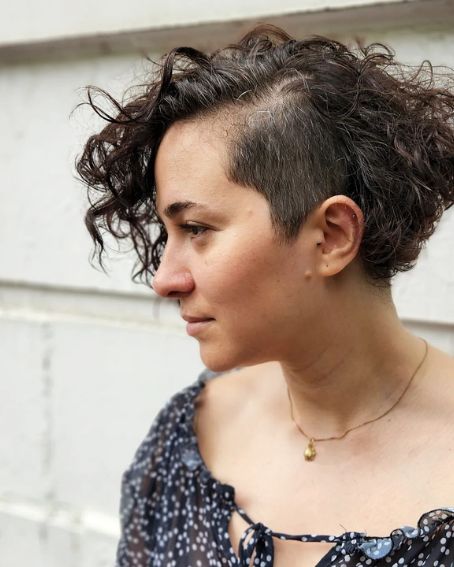 If you are fine with some trendy curly hairstyle, go with this stunning Asymmetrical Haircut that defines your curls exclusively. Herein, one side is deeply cut while the other retains the curls up to the chin.
15. Short Curly Hairstyle With Undercut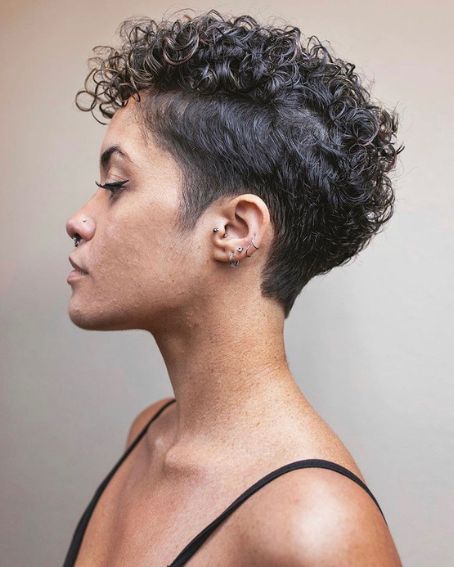 Undercuts look fashionable, and when you get them with curly hair, it increases the oomph factor in you. This style is only for women willing to try something new, modern and stylish. If you are one of them, go for an undercut with short curly hair and look chic.
Conclusion
With these easily manageable short curly hairstyles for women over 50, it gets easy to tame your stubborn curls easily. Pick any of these and look gorgeous.
You Might Also Like: