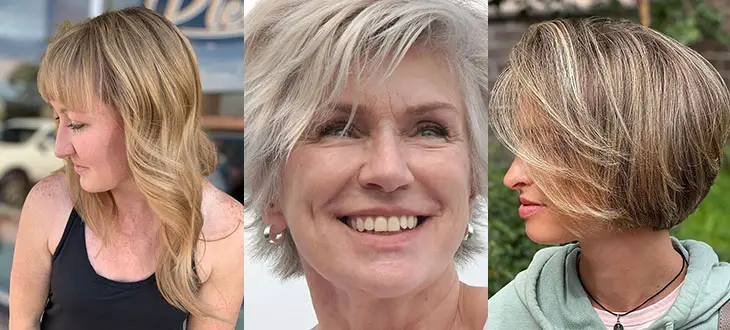 Today we are sharing some amazing low-maintenance haircuts for women over 50. These haircuts are easy and work wonders for working women who do not have much time to take extra care of their hair on busy days.
At the same time, women over 50 start experiencing hair thinning and white hair. It is when it becomes difficult to choose a hairstyle that requires minimum maintenance yet makes them look classy and elegant. To help you find a solution, we have listed the best low maintenance haircuts that you can easily manage.
15 Best Low Maintenance Haircuts For Women Over 50
1. Short Bob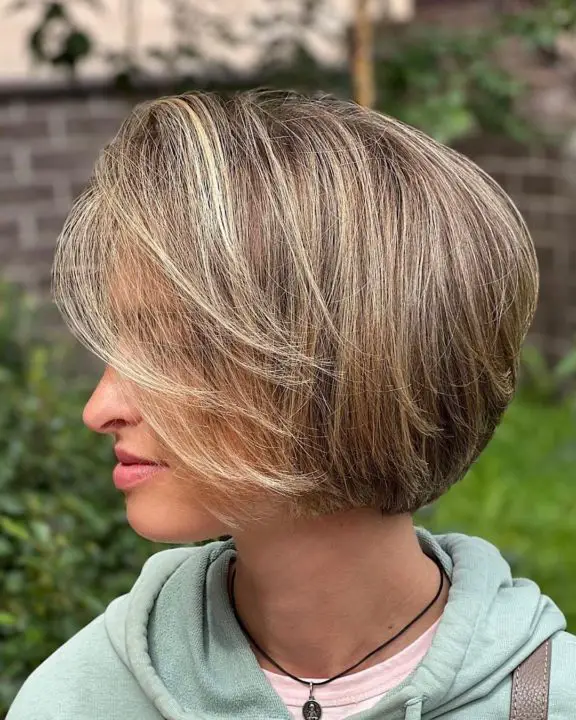 No matter what, the short bob is the easiest hairstyle that does not require huge maintenance. If your hair is straight, you don't even need to use a brush. At the same time, a short bob makes you look younger and youthful. If you are transitioning from a long to a short hairstyle, pick a short bob without any second thoughts.
2. Shoulder Length Haircut With Bangs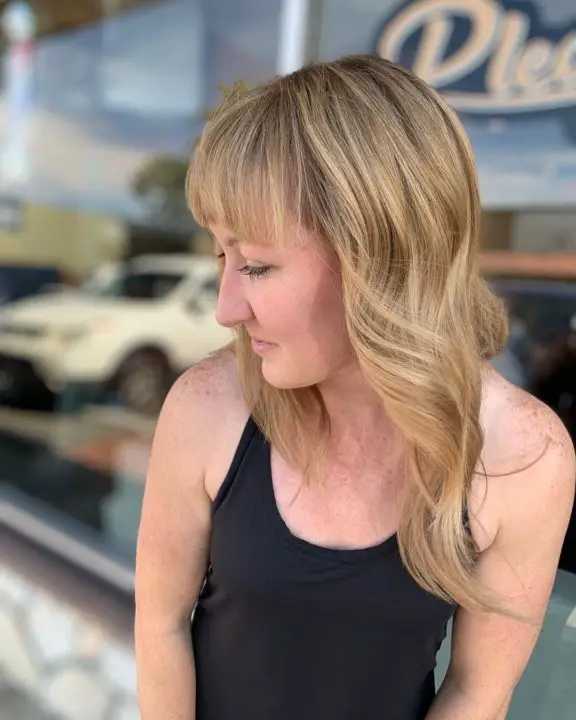 If you want to get some funky yet professional look, a shoulder-length haircut with bangs could be a good pick. Bangs look great and make a face appear full. It also adds style to the personality. Since shoulder length hair is easily manageable, you can pick this haircut.
3. Short gray hair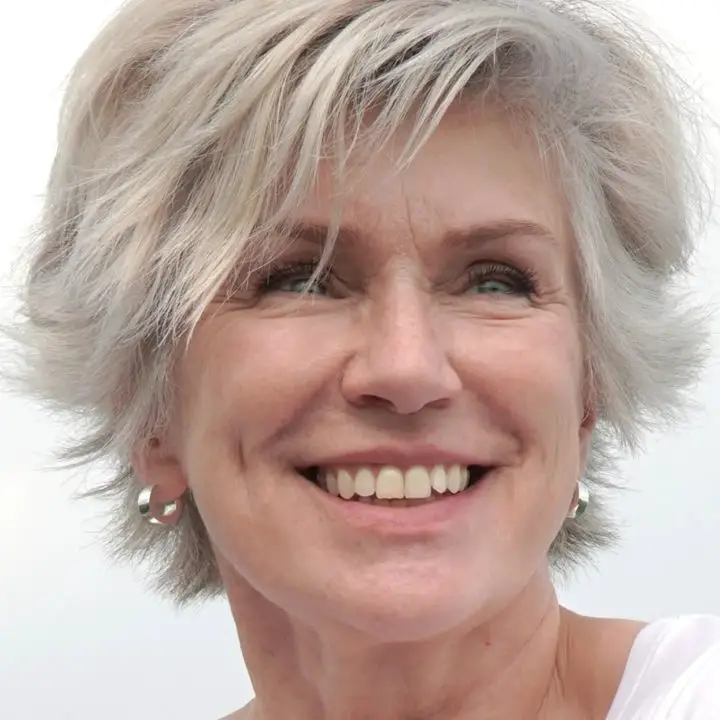 Women over 50 often have white strands that they want to style in some low maintenance haircut. This short hairstyle could be your choice that you can compliment with gray hair color and bring warmth to them.
4. Top Bun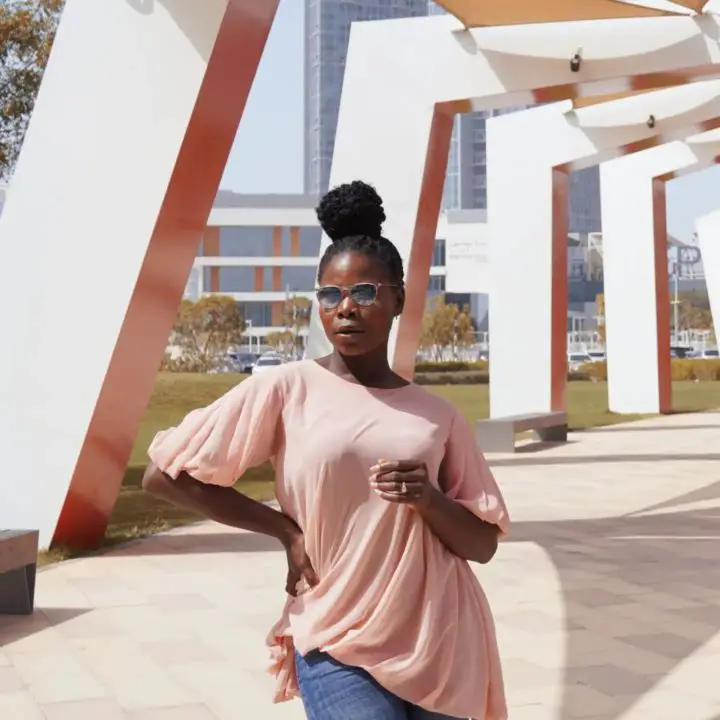 Top bun never goes out of fashion. In fact, since Covid-19 Work From Home days, messy buns are also in trend. They are low-maintenance and look super cool. With a little prep, you can have a top bun for occasions like weddings, parties, or just while doing chores around the house.
5. Curly Bob with Highlights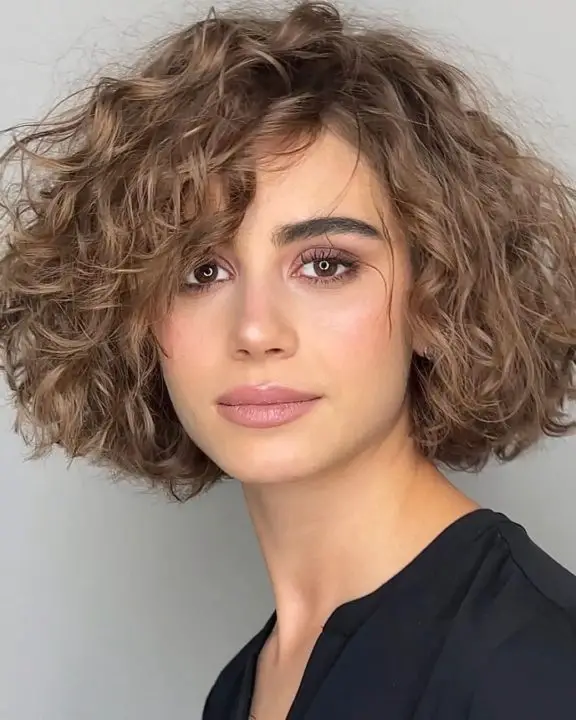 People with curly hair have the option to get a classy curly bob hairstyle that suits women over 50 perfectly. Adding some highlights to the hair makes the curls get a defined look. Curly bob does not require much maintenance as you can comb them with your fingers.
6. Buzz Pixie Cut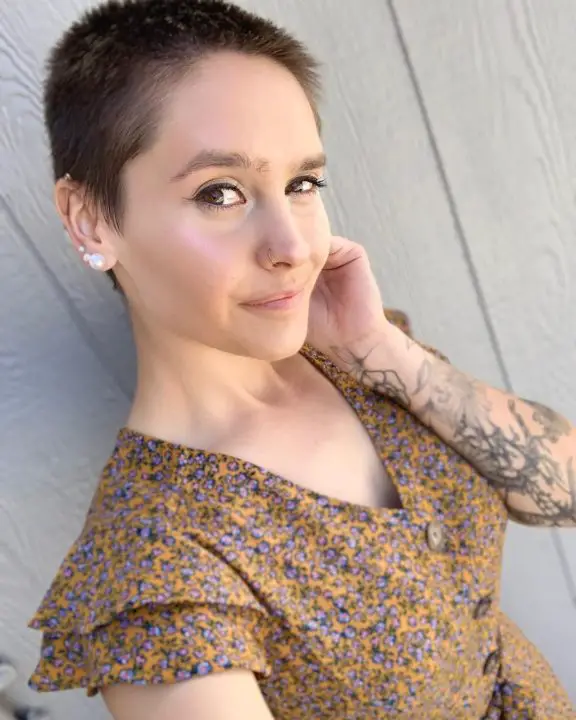 Pixie cut trends not just among women over 50 but of all ages. This hairstyle gives vibes of a young hot chic and requires no maintenance at all. Get it done, and forget to use a brush for your hair.
7. Short cut for thin hair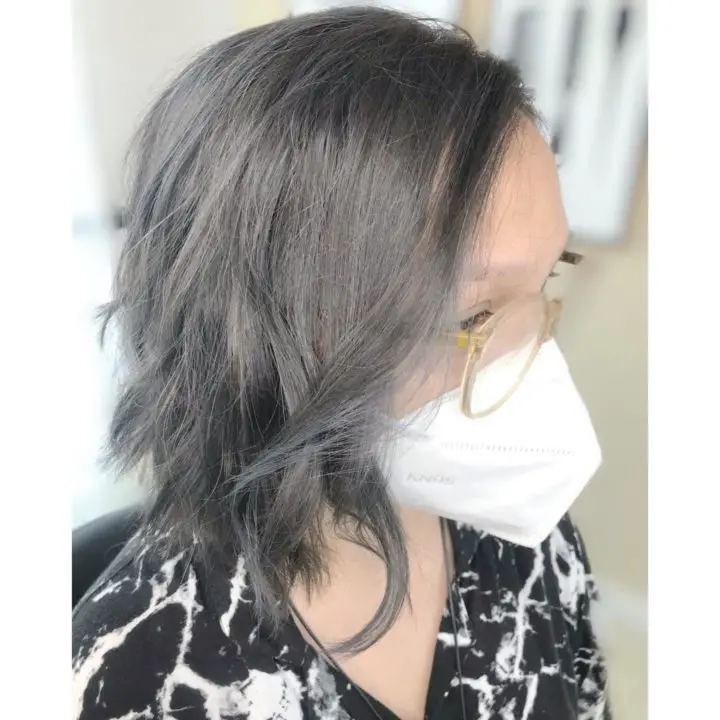 Women with thin hair or those experiencing hair thinning in their 50s can pick this simple haircut. You can make it look more graceful with some bright hair colors and keep the hair as short as possible to hide thin hair.
8. Shag Cut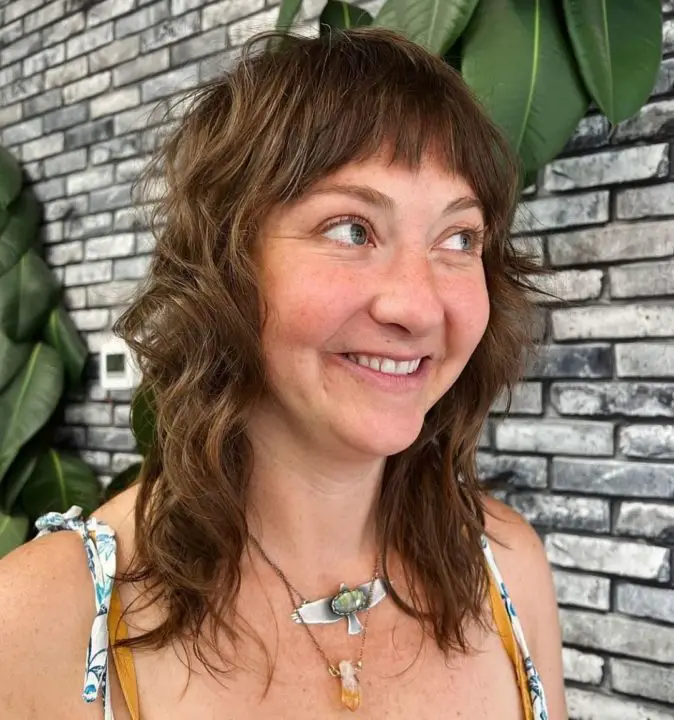 Do not think that shag cut or shag bob cut looks good only on younger women as older women can slay in it equally well. Getting a shag cut will give chic vibes and make you look younger too. At the same time, it is easily manageable.
9. Classy Bob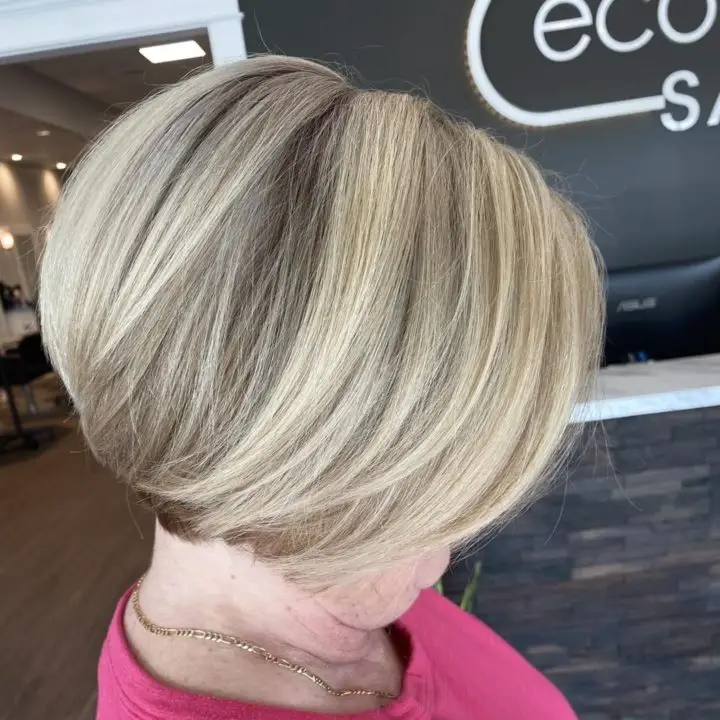 If you are not a fan of the pixie cut that we mentioned earlier, a classy bob like this could be a good alternative. This elegant-looking classy bob looks good on working women and is easy to manage as well. You can also recreate such a look and add glamour to your persona.
10. Layered medium length haircut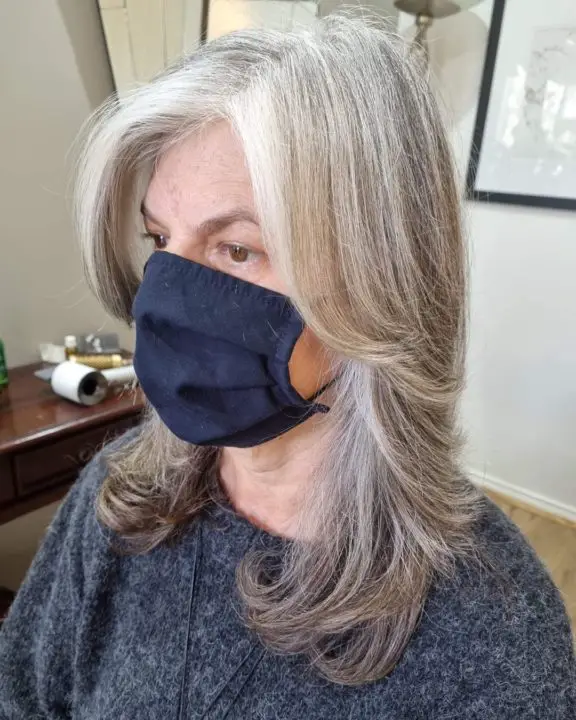 One of the low maintenance hairstyles, a layered medium length haircut, looks great in all face shapes. If nothing seems right, go for this super amazing, simple, and playful haircut which is easily manageable.
11. Deva Cut for curly hair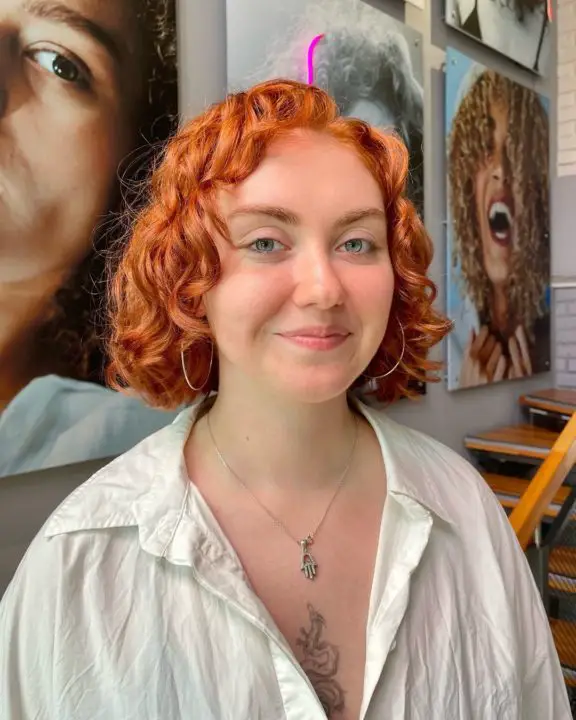 We understand that it takes a lot to maintain curly hair, but you can manage them with this super stylish deva cut. Some haircuts really help you save time, and this is one of them, and the good thing is it looks good on everyone.
12. Bob with bangs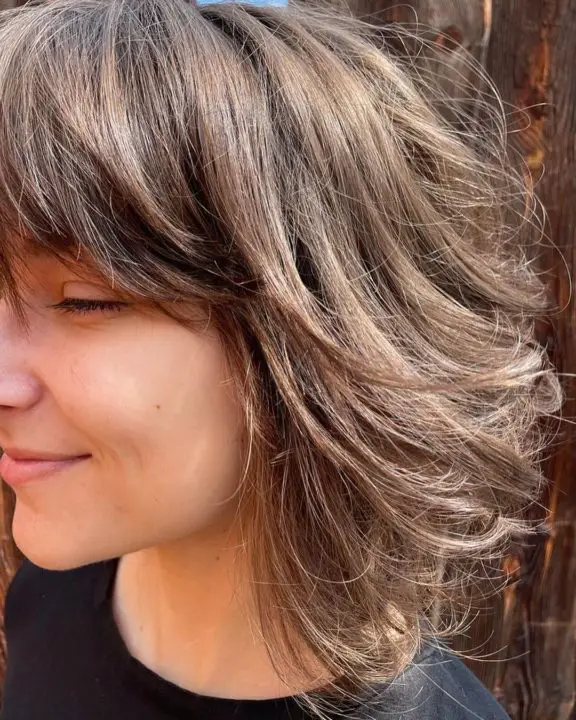 If you want to experiment with your bob-cut hairstyle, add some bangs to it and get a stylish and chic look in no time. While bob cut will help you save time, bangs will make a face appear full and super gorgeous.
13. Sculpted Curly Pixie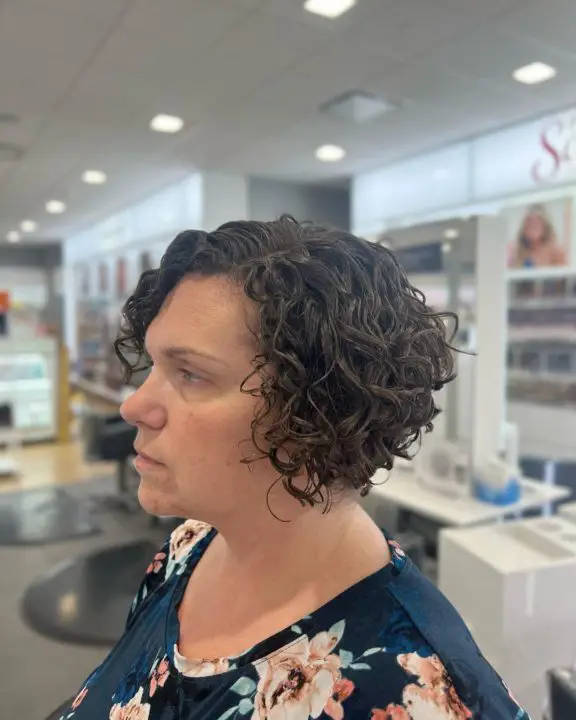 Apart from Deva cut, Sculpted Curly Pixie is another great hairstyle for women with curly hair. It looks cool, manages easily, and doesn't require much attention; however, it will certainly make you the center of attraction.
14. Long layered feather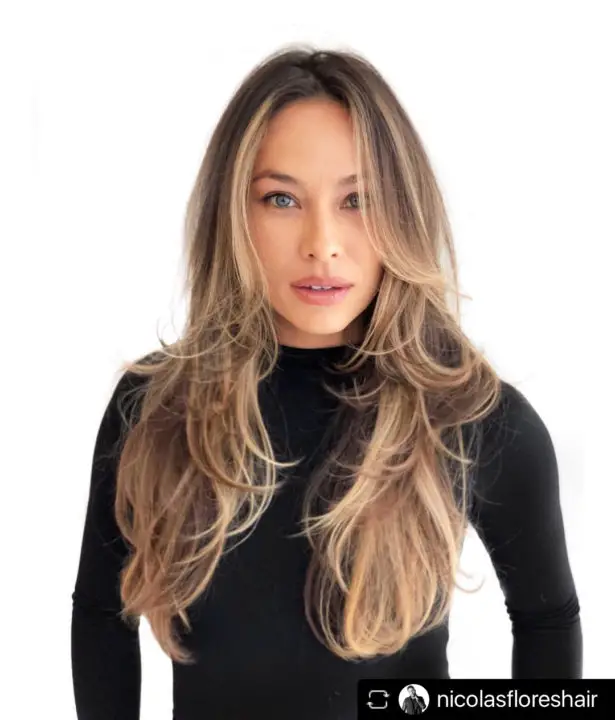 Once you get this super stylish long layered feather look, you don't require any styling. At the same time, it makes you look modern and elegant at the same time. Low maintenance and easily manageable, this is one of the best low maintenance haircuts for women over 50.
15. Messy Hairdo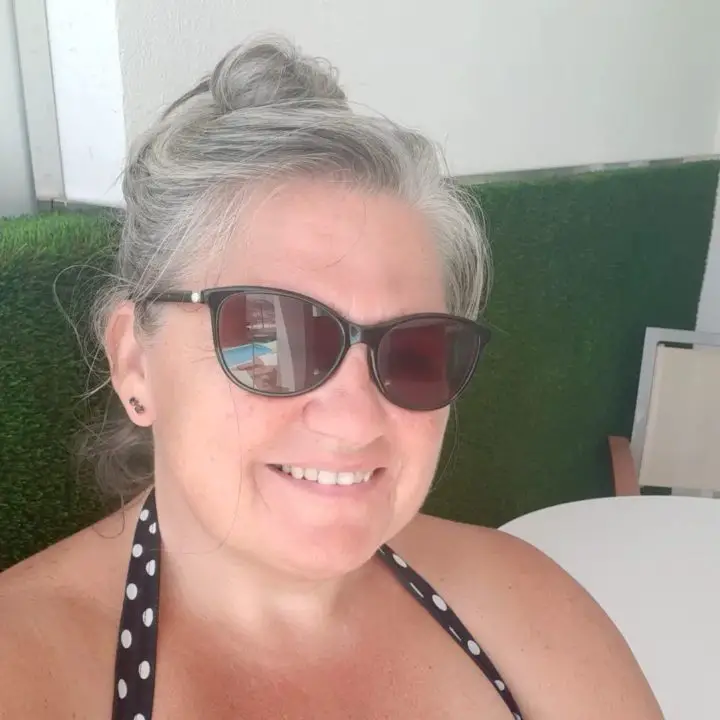 A messy hairdo makes you look relaxed and careless and is super fun to try. To make it more stylish, wrap a scarf or tie the hair with a headband. A messy hairdo is a low maintenance and easy-to-carry hairstyle for women over 50.
Conclusion
No matter which low maintenance haircut you select, it is important to choose hair colors that do not accentuate fine lines and wrinkles. All the above-listed haircuts are easy to manage and perfect for older women.
So, if you are willing to experiment with your hairstyle, head toward your hair stylist and let him give you a low maintenance haircut of your choice.
You Might Also Like: