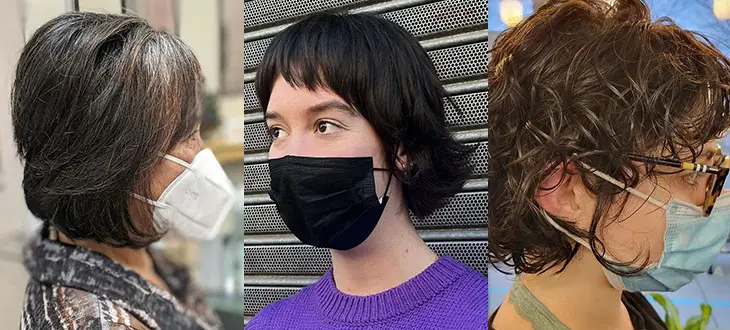 Getting confused over short black hairstyles for women over 50? Not anymore, as we have come up with some great short hairstyles that will always suit you. Giving an extra edgy and classy look, these short hairstyles are everything that you need to style yourself and stand out from the crowd.
Moreover, short hairstyles are easy to manage and low maintenance, giving you the freedom to concentrate on other important things other than your hair. Just make sure you get them from the best hair stylist to keep them stylish rather than masculine.
15 Best Short Black Hairstyles For Women Over 50
1. Asymmetrical Bangs With Short Cut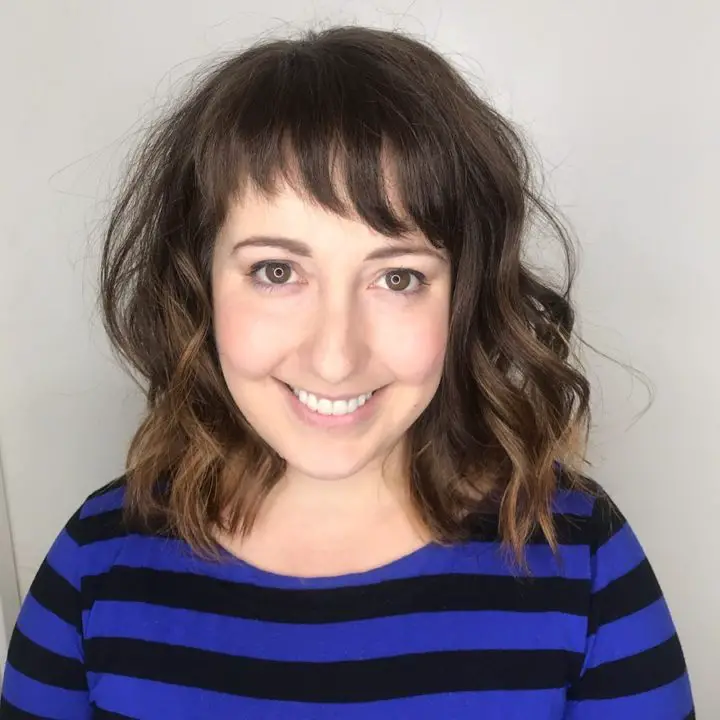 When it comes to short hairstyles, bangs are always the savior. If you think your hairstyle is boring and outdated, just get a few asymmetrical bangs, and you are good to go. Look stylish, chic, and elegant at the same time.
2. Classy Bob Cut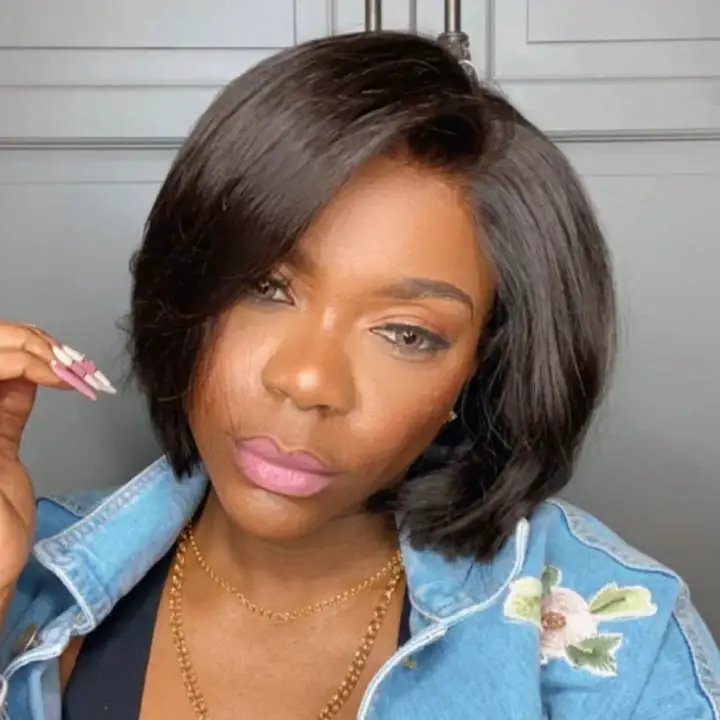 Bob cuts always come in handy when we want some short hairstyles. Be summer ready with this beautiful, classy bob haircut and slay the party. The best part is they look fashionable and retain your maturity too..
3. Curly Shags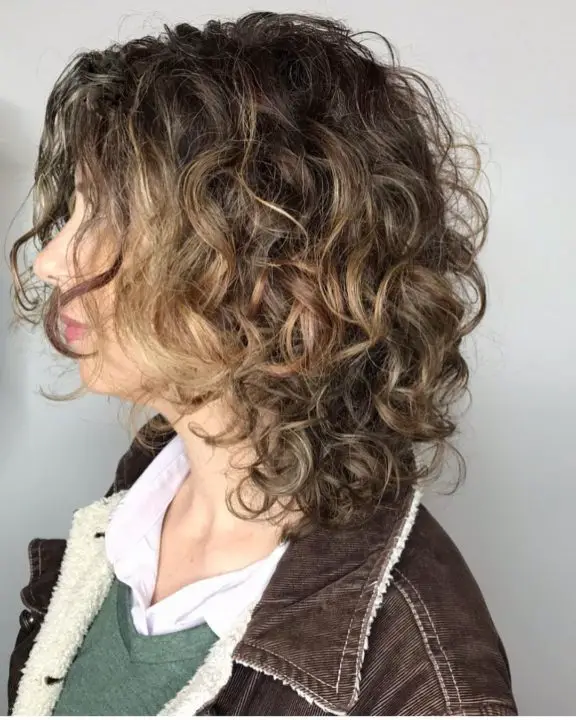 Curly hair looks so amazing when styled in the right way. These curly shags are the best when you want to transition from long hair to short hair cuts. The swirling curls make you look seducing and bring the oomph factor.
4. Shoulder-length Layers With Curtain Bangs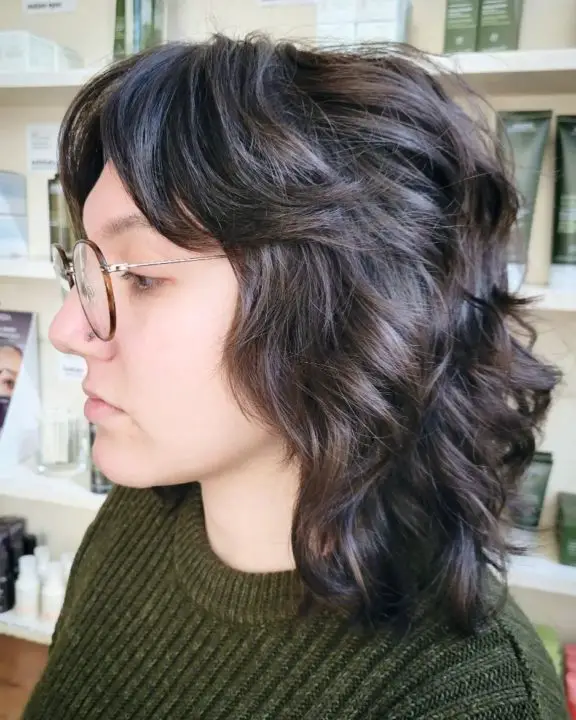 If you don't want a really short haircut, these shoulder-length layered hairstyles with curtain bags will make you look prettiest. The best part of this hairstyle is the curtain bangs that hide the most imperfections around the forehead, like aging lines, as the entire attention is on the hairstyle.
5. Messy Shag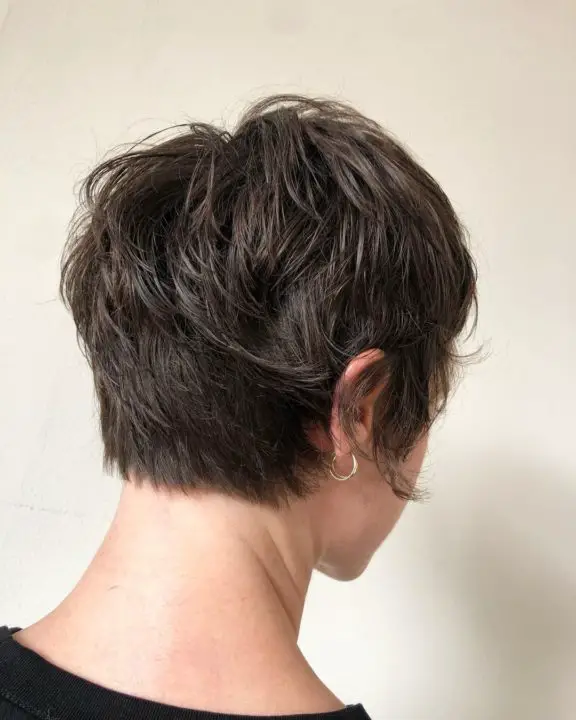 Giving cool, relaxed, and fun vibes, a messy shag hairstyle is the best for those women who can't spend much time styling hair. When everything is messy and asymmetrical, there is no need to worry about anything else happening in the world.
6. Mid-partition Short Cut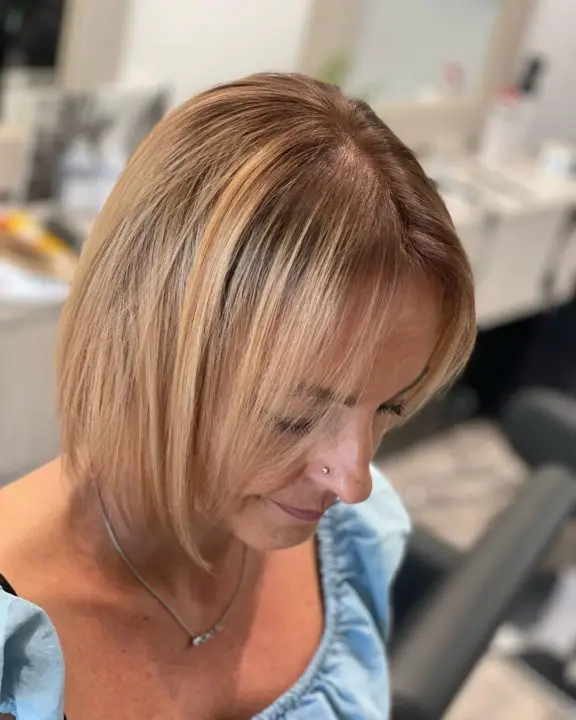 Women with round face shapes look great in mid-partition hairstyles. This short black hairstyle for women over 50 is the right thing you are looking for. Style it up a little, and you are ready to head out of the home.
7. Shaggy Hair With Messy Bangs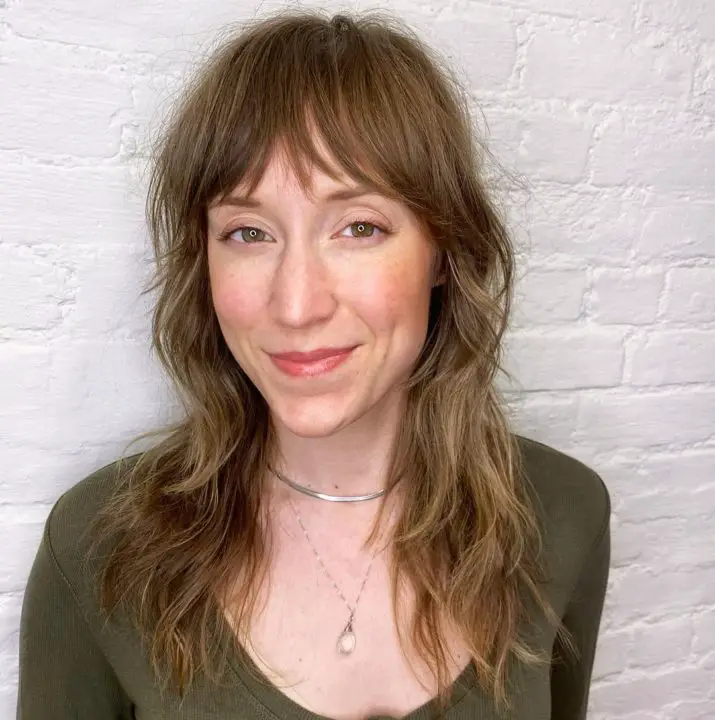 The shaggy haircut is the new cool, and when you pair it with messy bangs hanging loosely on your forehead, things get more interesting. If you are looking for some funky hairstyle, get this done without thinking twice.
8. Curly Wavy Bob Cut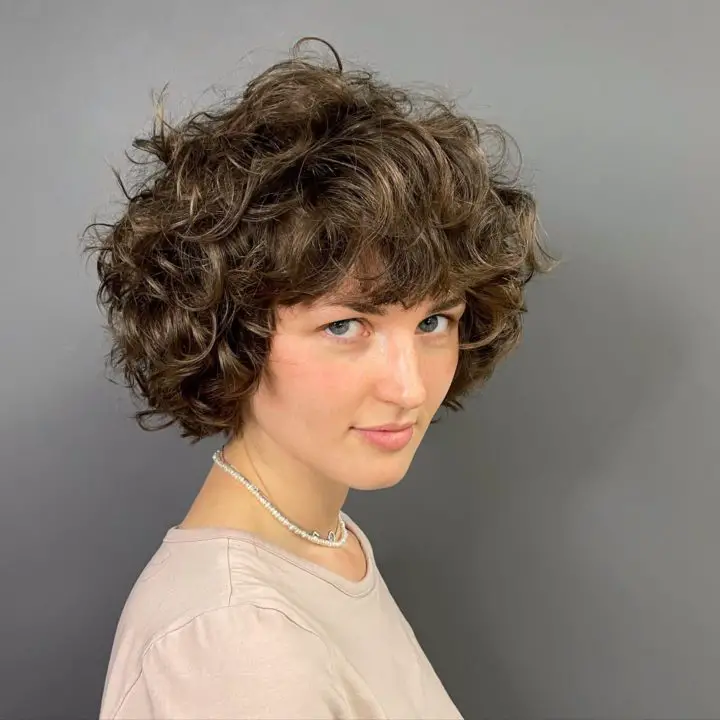 I strongly believe that women with curls or waves are blessed with the best kind of hair. These hair look styled in their own unique ways. You can get a curly, wavy bob cut to look impressive, bold, and confident.
9. Sort Cut With Sleek Bangs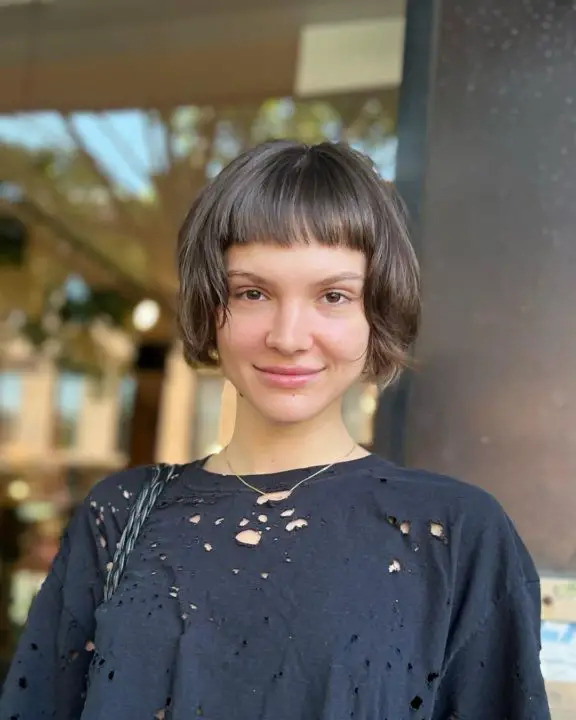 It is a short bob cut hairstyle where you do not experiment with your bangs but keep them straight and sleek for a clean look. This style suits you best if you attend a party with a colleague.
10. Voluminous Shags With Feathered Bangs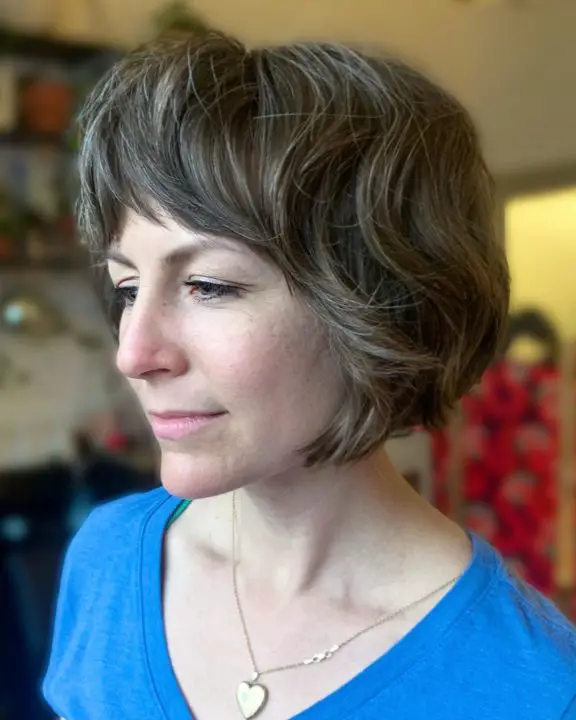 Women with thin hair can opt for shags with feathered bangs that make the hair appear voluminous and dense. The layers in shags and feathered bangs all combine to give a super amazing look. Also, this style is a low-maintenance one.
11. Relaxed Curly Ear Length Cut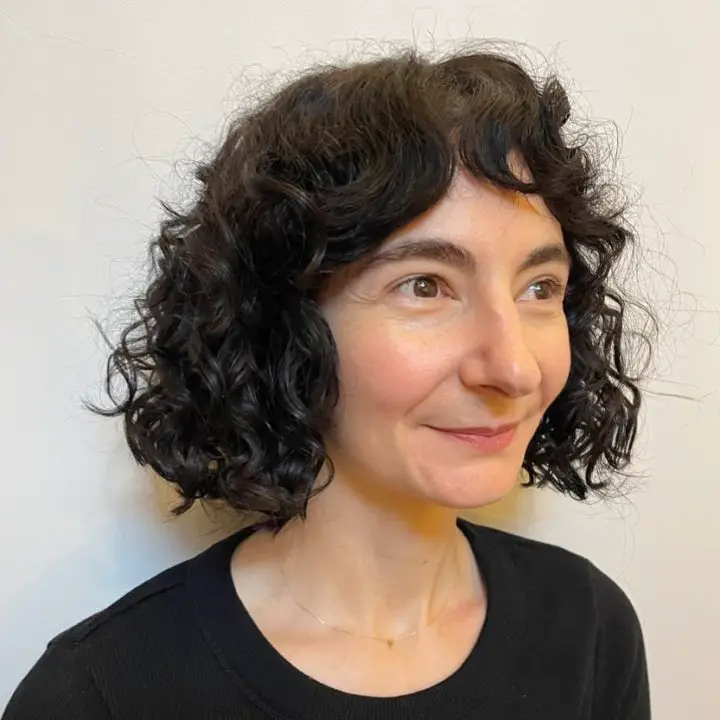 For a comfy relaxed look, get ear length cut wherein tucking one side of the hair behind the ears make you look pretty too. This short black hairstyle for women over 50 is perfect for those with curly or wavy hair textures.
12. Tapering Short Cut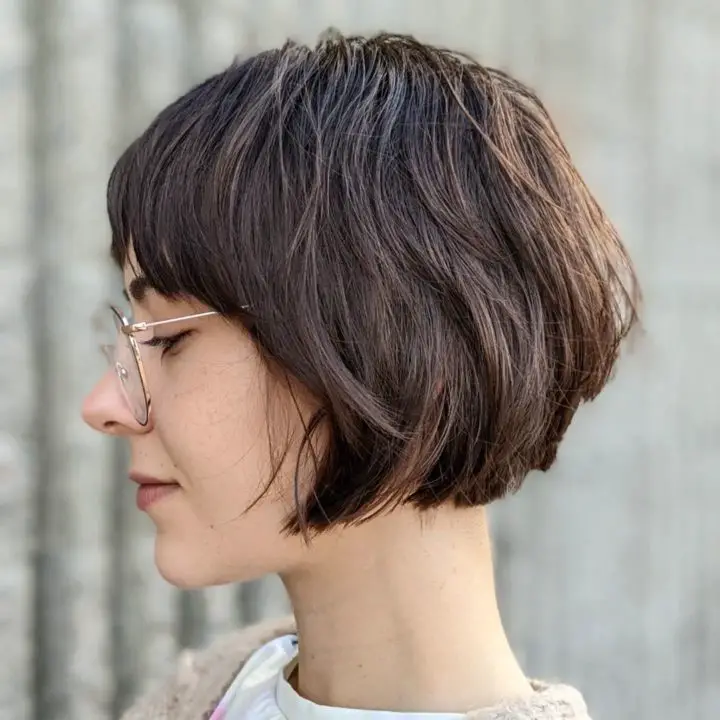 If you are considering a bob cut as your new hairstyle, pick a tapering short hair cut that gets sharp around the ears and gives a classy look to your personality. A little styling here and there makes it look extremely good; however, it should be done by a good hairstylist.
13. Layered Shag With Bangs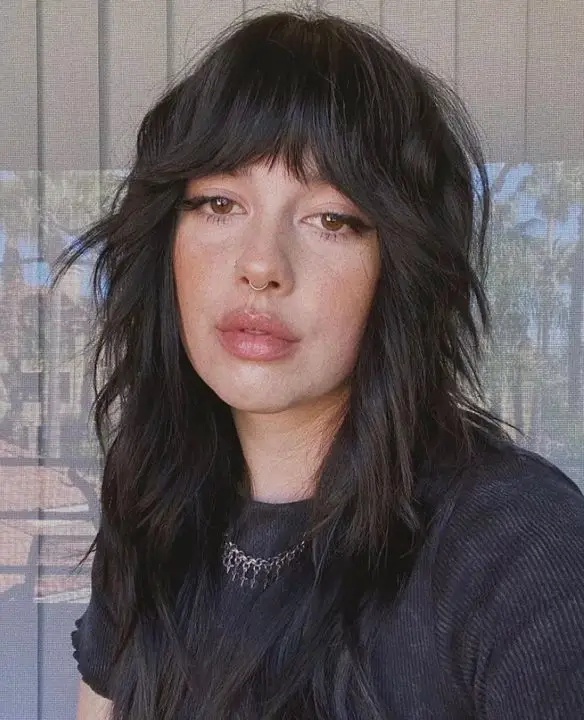 All women who are a fan of layered hairstyles can choose layered shags with bangs to get a sophisticated look for their age. While some hairstyles look too girly, this one can be done on mature women to make them look a little younger than their age.
14. Super Messy Short Haircut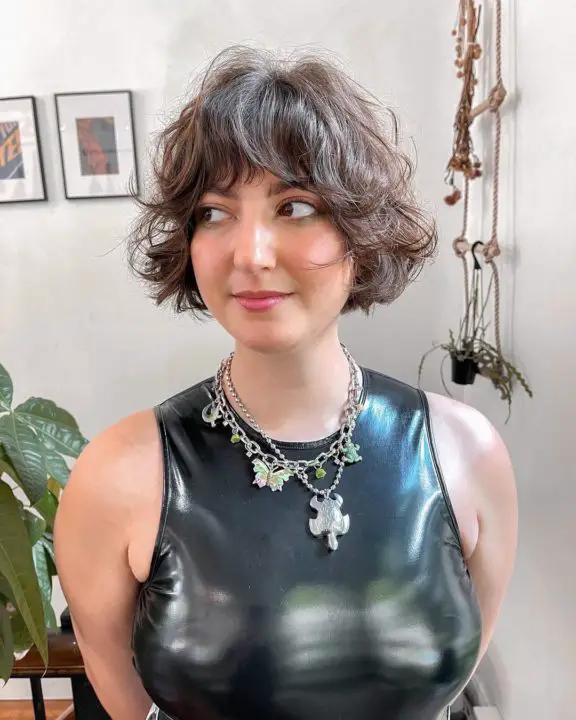 Women who already have short hair can try this super messy short haircut that will enhance their personality. It gives you a youthful look without hiding the maturity you have of your age.
15. Multi-layered Shag With Feathered Bangs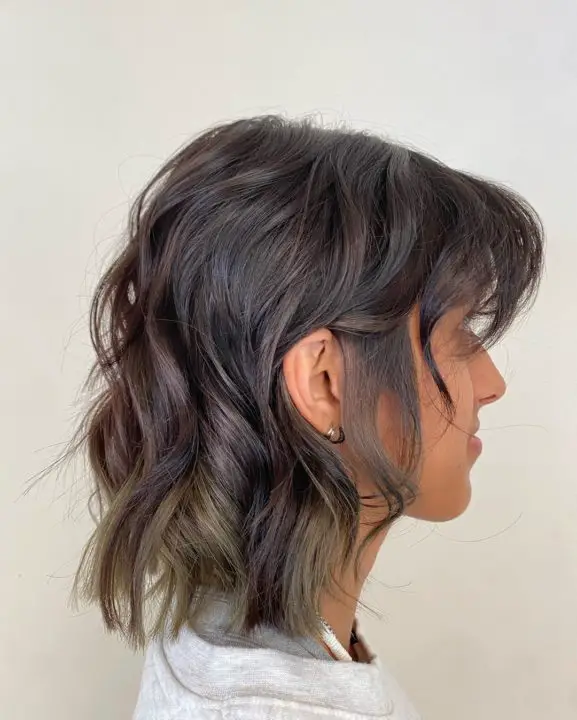 This is another shaggy hairstyle that comes with feathered bangs, making you look modern and chic. Give it a try for a super gorgeous and confident look.
Conclusion
All these short black hairstyles for women over 50 that we discussed are hand-picked from the best hair stylists. You can get any of these to get a youthful look. Additionally, these short hairstyles are easy to manage and go well with thin hair.
So, without thinking twice, pick any of these hairstyles and rock your world. Pamper yourself as much as you can, as these are the prime years of your life.
You Might Also Like: