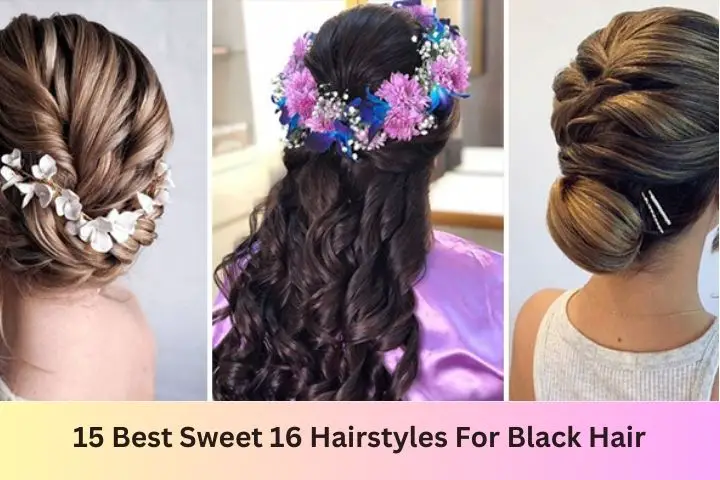 A carefully chosen sweet sixteen hairstyle can add the ideal finishing touch to your youthful beauty. Here, we've compiled a list of some of the quickest and simplest girl's hairstyles that will give you a killer look for any special occasion.
15 Best Sweet 16 Hairstyles For Black Hair
1) Half-up, Half-down Braid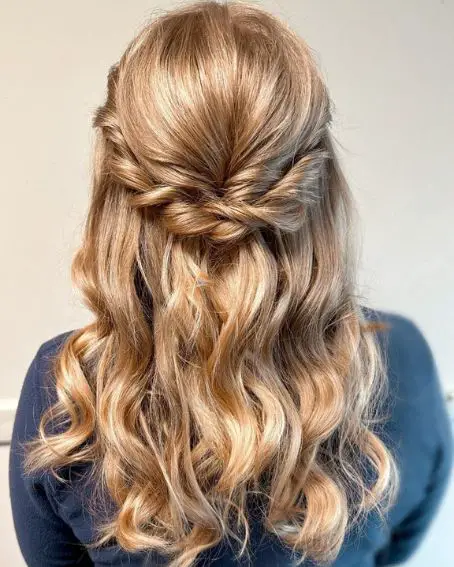 Half-up hairstyles are consistently at the top of the list when it comes to sweet sixteen hairstyles. But if you want to make your half-up style seem amazing, try adding some braids to your ensemble.
[ Read: 45 Fabulous Half Up Half Down Hairstyles ]
2) Milkmaid Braids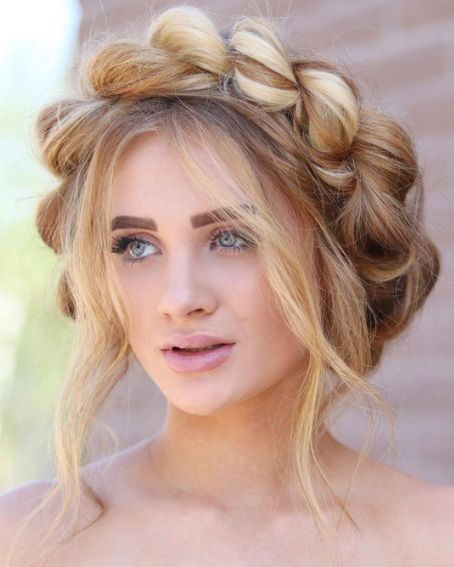 If you need a quick sweet 16 hairdo, milkmaid braids are your best bet! This model exemplifies all the essential selling elements of this look wonderfully; it is refined with just a hint of bohemian charm.
3) Tiara's Hair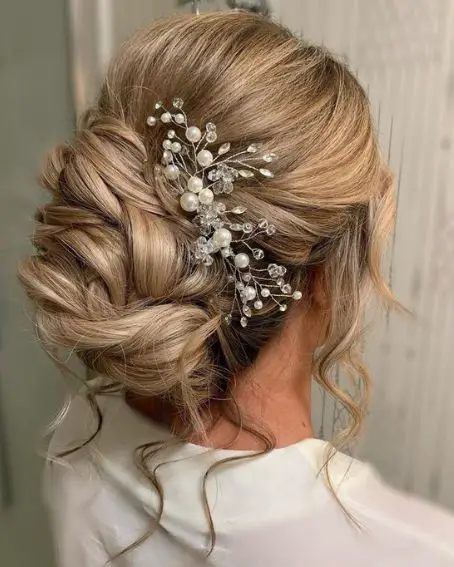 If you want your hairdo to be as stunning as the sequined dress you bought, I advise adding a tiara hair accent to your outfit.
4) Romantic Updo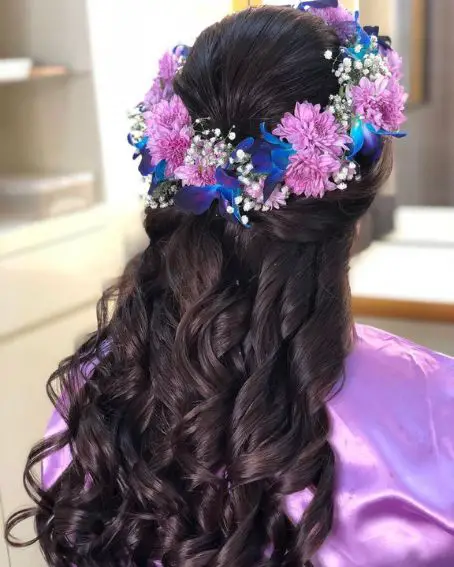 You'll get an easygoing, stylish style with this look by making sure your hair is up and away from your neck. So, keep this lovely romantic updo in mind if you're searching for summer-appropriate looks.
[ Read: Top 15 Trendy Updo Hairstyle for Black Women ]
5) Braided Ponytail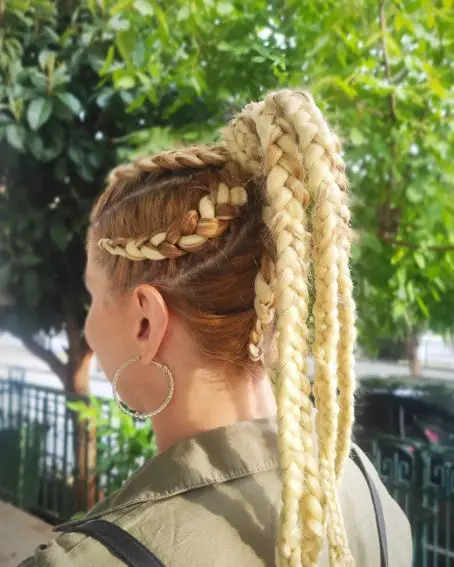 With this elegant design that combines a ponytail, braids, and a ribbon hair accessory, you can keep your hair out of your face in a fashionable manner. What is the best feature of this lovely, dance-ready hairstyle? It won't require any touch-ups and will stay in place.
6) Pearl Hair Slides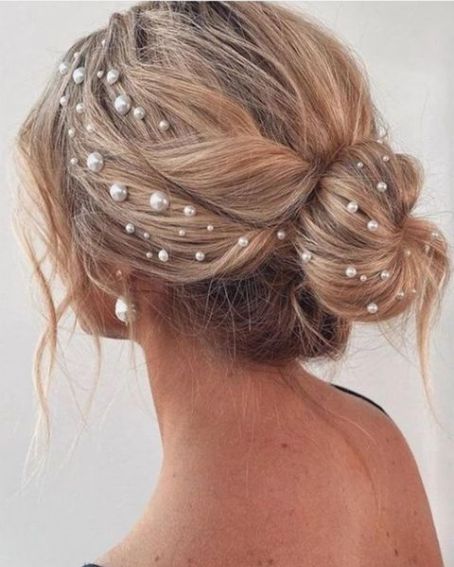 The greatest method to flaunt your natural curls without a doubt is lovely pearl hair slides! Your mane will appear runway-worthy whether you use them to style it up or down
7) Polished Waves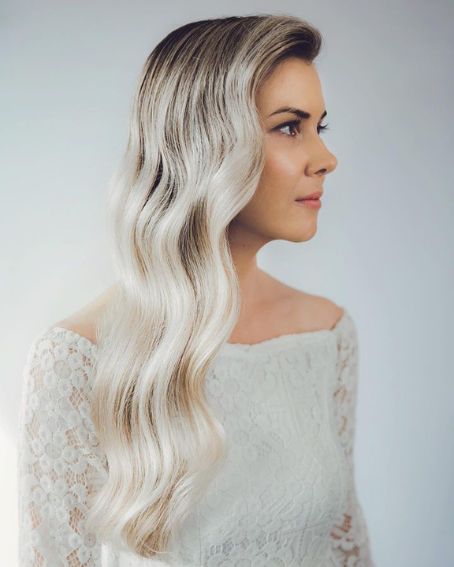 You don't even need a glam squad to get this classy haircut, which will have you feeling like a million bucks on the big day.
[ Read: 15 Classy Short Black Hairstyles For Women ]
8) Half-up, Half-down Twist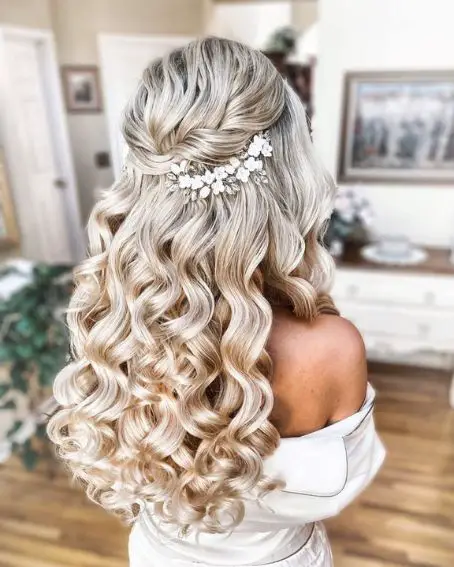 You can still participate in the half-up, half-down hair trend even if you're not an expert weaver. What is the remedy? Of course, by kicking off the celebration with this exquisite half-up twist.
9) French Twist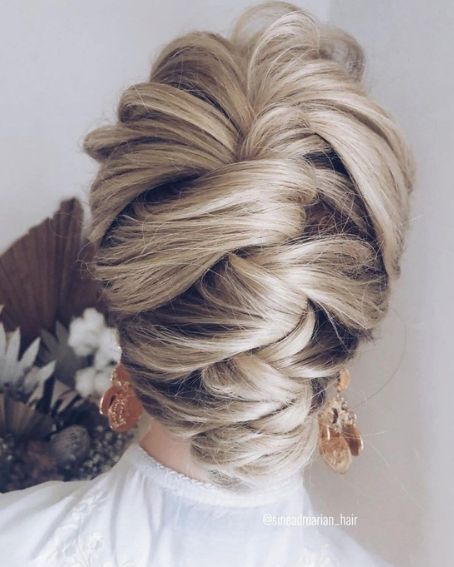 Look no farther, glamour pusses. Even the most basic LBD will seem expensive because to the cosmopolitan French twist's sense of sass and class.
[ Read: 23 Most Beautiful French Twist Updo Hairstyles ]
10) Halo Braid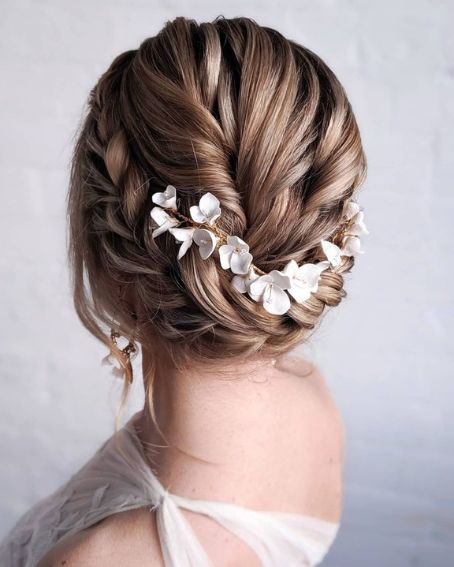 If you want to look and feel like a goddess on your special night, try a halo braid.In addition to looking amazing, they're ideal for keeping all of your hair up and away from your face.
11) Textured Bun
This messy but oh-so-chic textured bun is understated but elegant and ideal for a more melancholy, boho vibe. Very clever use of the sloppy bun.
[ Read: 18 Super Easy Bun Hairstyles for Long Hair ] 
12) Upside Down Braid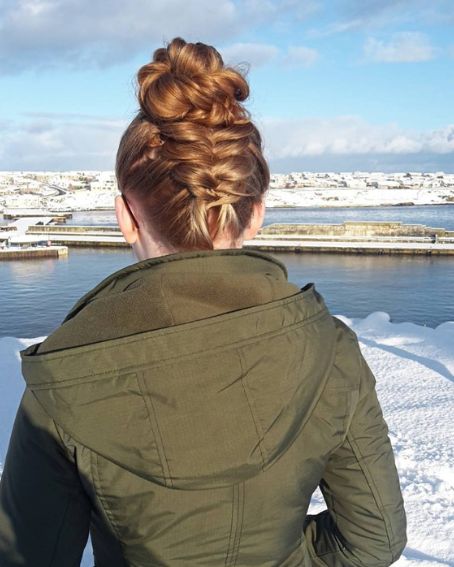 Buns and braids seem like a romantic match made in heaven, and they are, but they can also be edgy. This unusual upside-down braid was discovered on the Dior runway a few seasons ago, and we adore how it may bring edge to a pretty and lovely garment.
13) Twisted Low Bun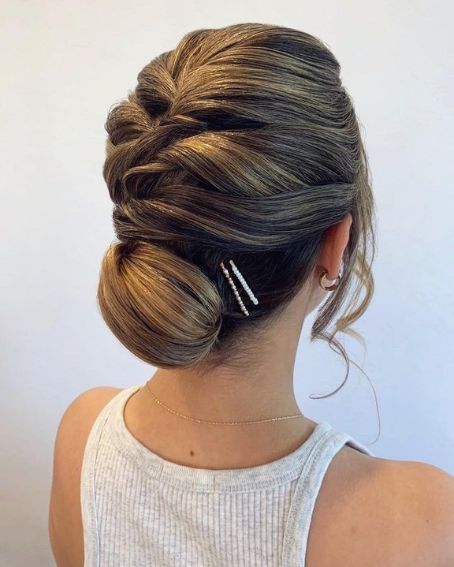 Fashionistas can stop looking for the ideal hairdo here with this sleek, high-gloss updo that appears to have come right off the runway.
14) Inverted Ponytail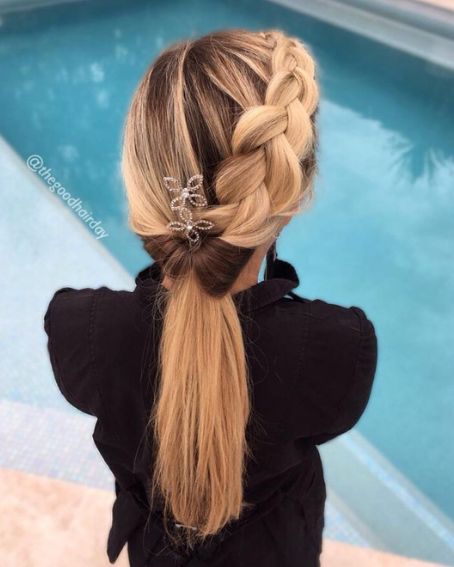 If you have long, lustrous hair, you have the right to appreciate the traditional fringe, which will enhance your straight, sparkling hair.
[ Read: 10 Best Curly Ponytail Hairstyles With Weave For Black Hair ]
15) Beachy Waves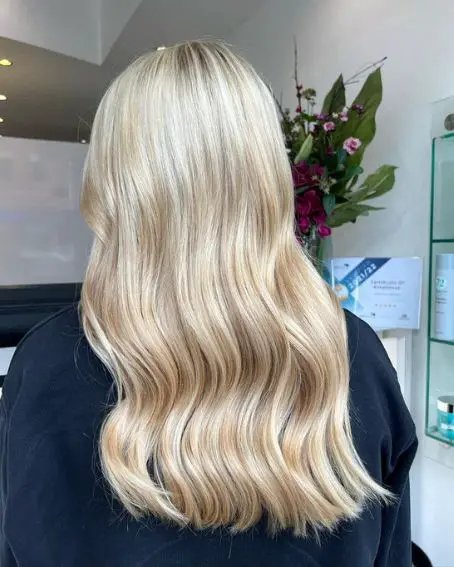 This hairstyle is for you if you want to add texture to fine or thin hair by getting natural curls. Spray sea salt on hair from the middle to the ends, then lightly scrunch it to add texture.
Conclusion
Sweet sixteen is a moment to celebrate your youth, and on this wonderful day, you should look your best beautiful. Don't forget to give your hairstyle the same importance as the expensive clothes you choose for your big day. We hoped you will enjoy our selection of sweet sixteen hairstyles.
You Might Also Like: