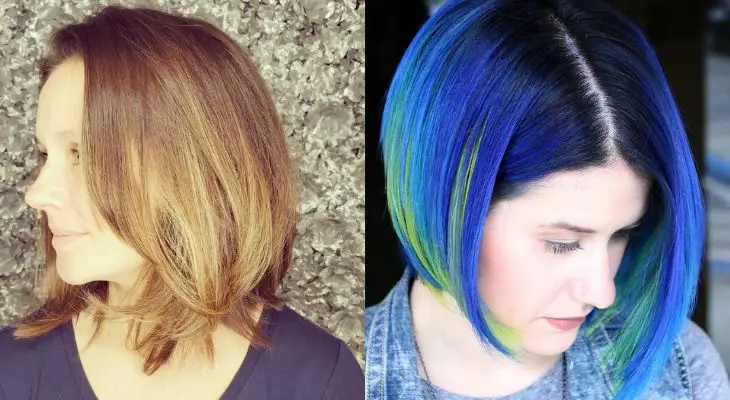 Short straight hairstyles exude boldness, confidence, individuality, and style. Short, sleek, straight hair has a highly contemporary appearance. And with a range of modern short haircuts for fine hair, anyone with this type of hair may simply achieve astonishing volume. Here, you come to know how simple it is to style short, fine hair in a sensual, current manner, allowing you to finally feel extremely fortunate.
18 Gorgeous Short Straight Hairstyles
1. Short Straight Blonde Bob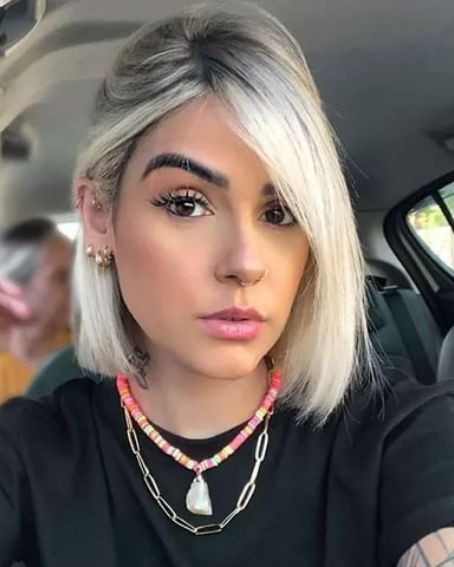 Women who have blonde short straight hair can try out this bob hairstyle, this style is great for women who love to have fun and to be trendy. This should be one of your best hairstyles for your overall look.
2. Center Parted Shiny Straight Hair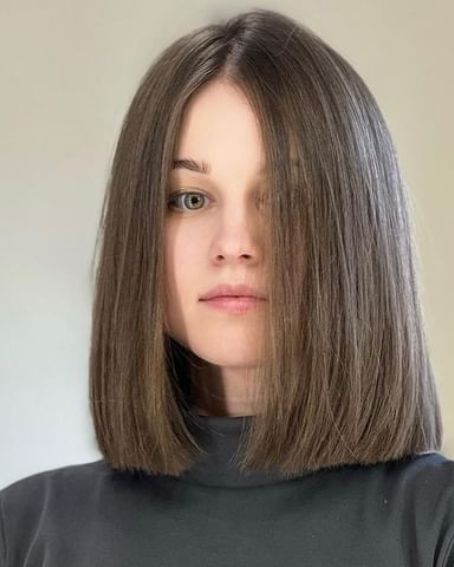 If you are thinking of an edgy haircut for summer, they can go with a center-parted shiny straight haircut. This is perfect for the woman who wants to highlight her facial feature without too much attention going to the hair.
3. Blonde Highlighted Asymmetrical Bob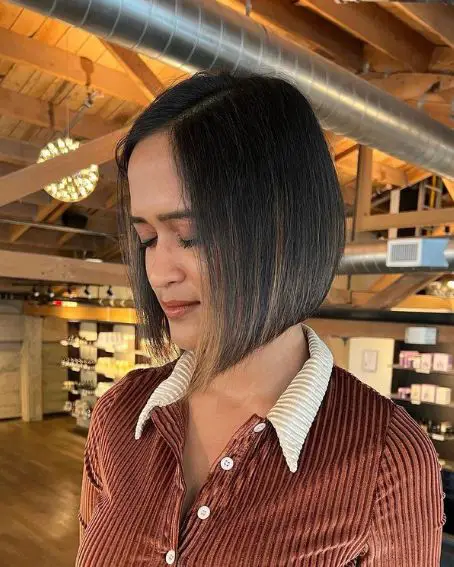 For that magnificently beautiful look, try this lovely Blonde highlighted asymmetrical bob hairstyle. A great short hairstyle for ladies over 50 and a smashing short hairstyle for younger ladies too.
4. Short Straight Hair With Bang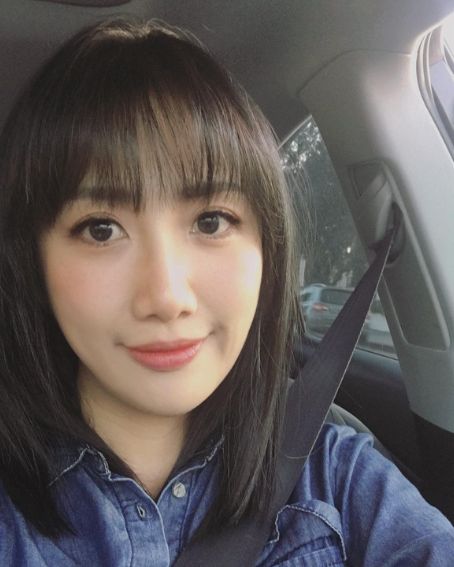 This short straight hair is graduated shorter back and longer in the front, in this forehead bangs will give the effect of lighter weight with added volume which gives a pretty look.
5. Undercut Blonde Straight Hair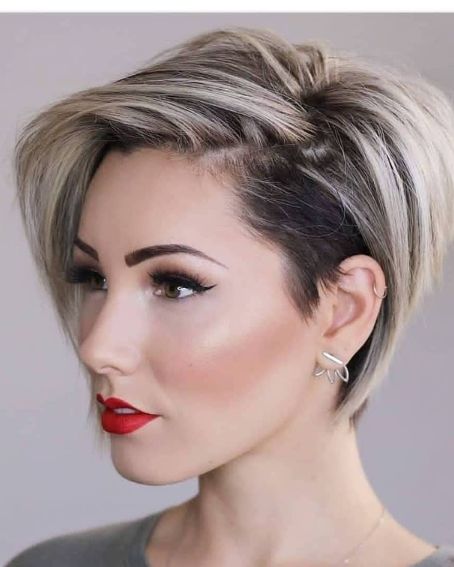 One of the best ways for short straight hair is undercut, for blonde hair, this undercut will help to reduce the voluminous of hair, and also it adds dimension, fullness, and gorgeousness to the blonde straight hair.
6. Short Choppy Fringe Hair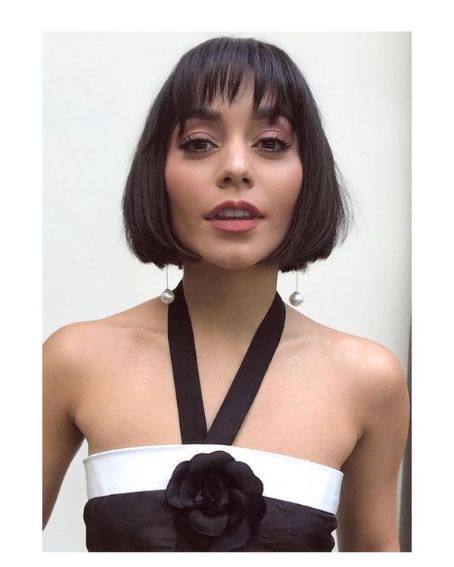 For short hair, try out this choppy fringe hairstyle for a classy style and edgy twist. This is a fun haircut, so someone with shorter hair who looking for something different can look out this style.
7. Purple Short Pixie Hair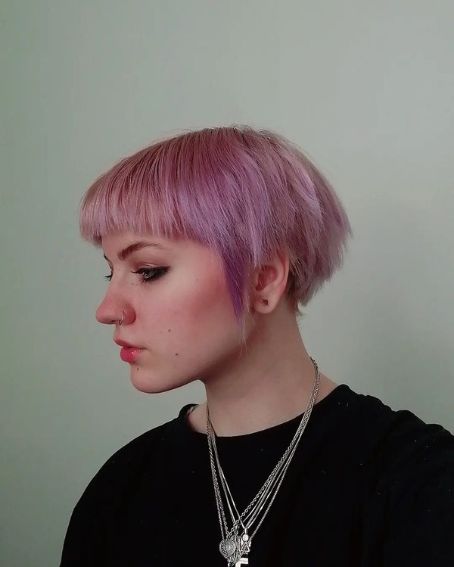 This type of hairstyle is suitable for short hair women, this pixie hair cut will give a little messy look. This style gives medium texture and density to your hair especially matching well with those who like to have short and trendy one.
8. Red-shaded Straight Hair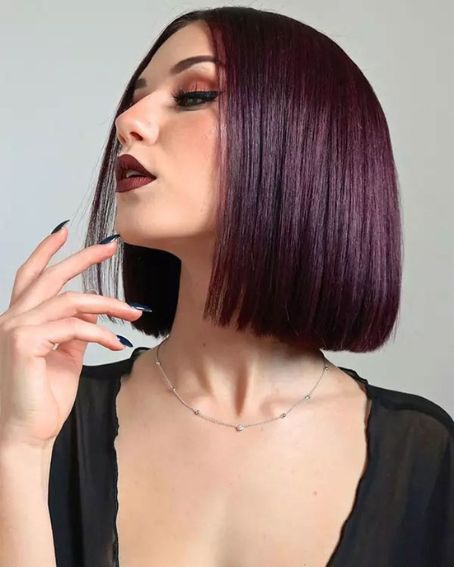 There are so many awesome things can do with red-shaded straight hair, the red shaded will give a different dimension to this hairstyle, and also it gives a full effortless look to your hair.
9. Edgy Bob Hairstyle With Bang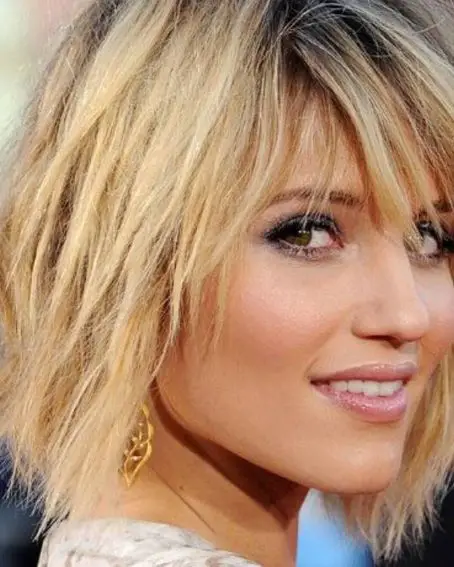 This edgy bob hairstyle with bangs is so trendy for young ladies who have short straight hair. It is low maintenance hairstyle and this haircut looks full and stunning thanks to the uncontrolled chaotic waves and volume-boosting highlights.
10. Brown Highlighted Wavy Hair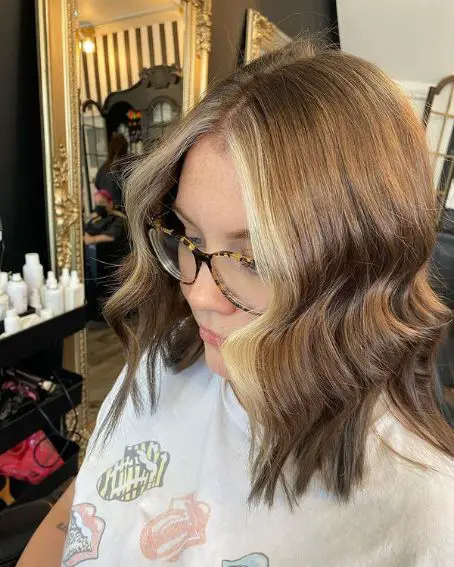 For shorter hair, this brown highlighted wavy hairstyle will give a perfect look, because in that wavy hair when you add brown color it gives gradual change to your style and gives a soft and smoother look.
11. Blue Tone Yellow Streak Hairstyle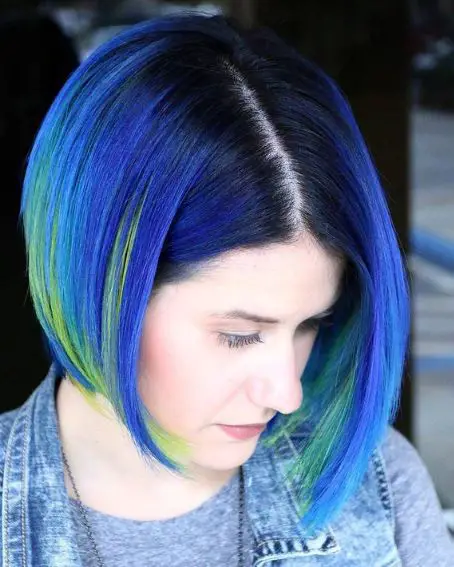 This hairstyle will be mesmerizing for young ladies, it is a touch of trendy shade you can make one of the most popular short haircuts show up in a new light. Don't forget to take care of your locks when you wish to wear contemporary colors.
12. Stacked A-line Bob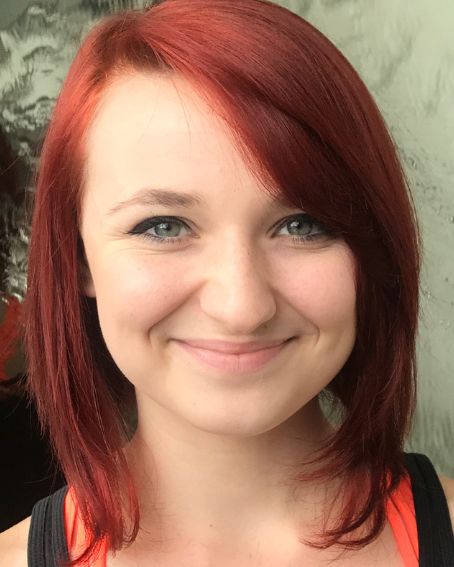 For a very modern and trendy style, this staked bob with a side part will be good for shorter hair, it gives a fresh and youthful cut suitable for a variety of face shapes and hair textures.
13. Short Textured Bob
This style is suitable for short hair, The back has been cut shorter somewhere around the neck, while the front and sides are elongated and textured. Don't hesitate to try this one, if you have a round face.
14. Concave Layer Bob Hairstyle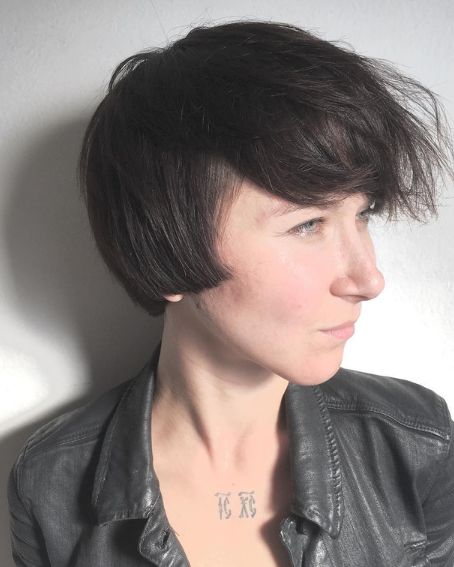 Short women's hairstyles with shorter back lengths compared to front lengths are known as concave bobs. Concave layer bobs are a terrific style to try out since bob haircuts in general this style is fashionable and the undone look is popular right now.
15. Blonde Cropped Short Straight Hair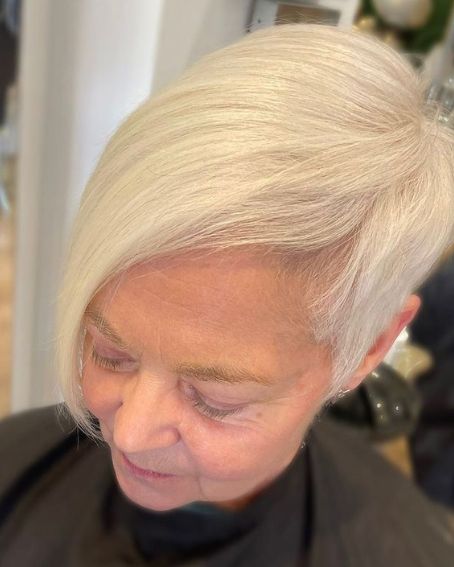 This modern cropped short straight haircut is perfect and suitable for women over 50 years. This straight hair will create a sharp line and give clean look. It is a classic haircut for elderly women that is always in trend.
16. Graduated Short Hair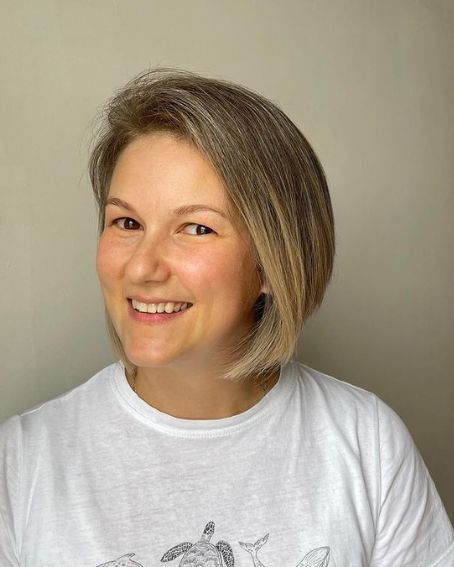 Graduated short bobs are becoming more popular because they make it very easy to obtain the hair of your dreams without spending more time. This should be one of your best go-to hairstyles if you have short straight hair.
17. Razor Cut Short Feather Layer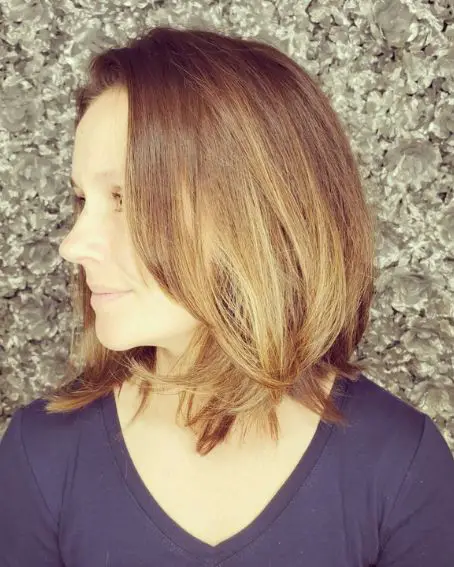 Short feather layer gained fame back in the 70s, but it never really went out of style. It is becoming trendy again with its more updated look. Razor cut short feather layer style is something you can apt for casual parties.
18. Blonde Sleek Bob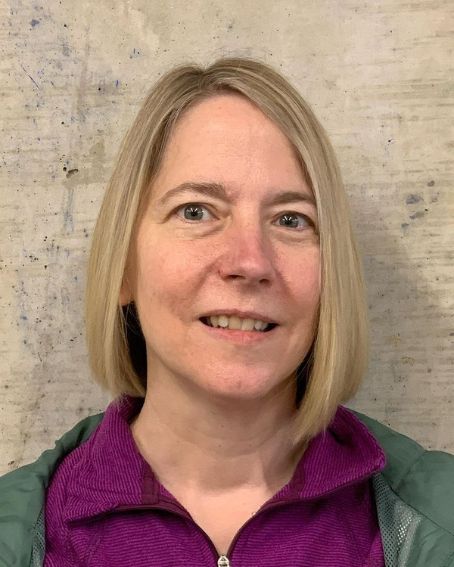 A blonde sleek bob is very stylish and sophisticated, but it's crucial to ensure your hair is very shiny. It is one of the most beautiful hairstyles and can be worn in many ways.
You Might Also Like: