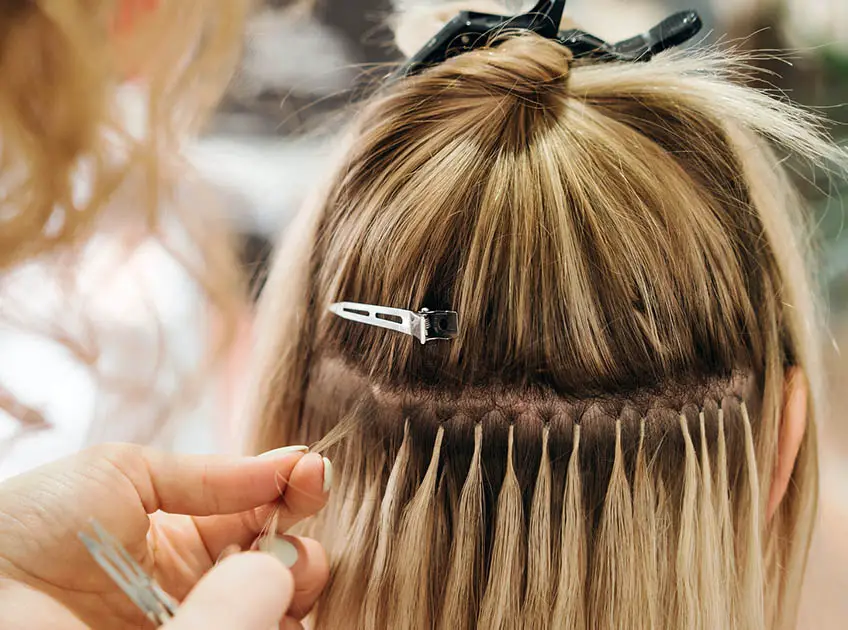 Short hair can give a great look to your gesture. But, there can also be challenging things when styling. Hair extensions have the power to revamp your hairstyle. However, some hair extensions won't fit short hair. If you are facing such difficulties, we are here to assist you efficiently. In this blog, we've come up with the best styling tips to hide extensions in very short hair. Follow the tips and make your extension look real in your short hair!
Why Are Your Hair Extensions Not Blending With Short Hair?
Usually, hair extensions won't work with short hair since they are not hidden well. In other words, they can be easily seen at the root. Thus, it would be best if you had a perfect hair length for adding your extension. The minimal length should be 3-inches.
Apart from the hair length, the other main thing you should consider is the right hair extension.
However, some people are unfamiliar with choosing the best hair extension for their short hair. Are you the one who is upset with this issue? Chill out! Below are some of the best hair extensions that suit short hair. Get to know them, and blend them in your hair.
Best Hair Extensions for Short Hair
Whether a bob cut or pixie cut, you can opt for lengthy and volume extensions for your hair. Picking the right extension and putting it in short hair is important.
1. Pre-bonded Extensions
If you have thick short hair, pre-bonded hair extensions are a great choice if you like a natural blend. It lies flat on your head and makes the extension invisible to the eyes of the other. However, you should ensure that it matches your hair color.
2. Clip-in Extensions
If you have incredibly thin short hair, we suggest you get a clip-in extension as a permanent option. But, if you have thick short hair, you must use a heavier set. This type of extension is always better for thin short hair.
3. Sew-in Extension
If you have short hair loaded with curls, then this would be a perfect one. These extensions are made using weave techniques. When attached to your short hair, it goes unnoticed and looks real to you.
These are only a glimpse of your knowledge. There are numerous extensions available for different short haircuts. But, before we get into them, let's get to know how to make the extensions invisible in your hair.
How To Hide Extensions In Very Short Hair?
Many short-haired women ask this question. If you want to wear voluminous long hair extensions, try hiding them from others by following our tips! whether you wish to add volume or length to your hair, it's important to find the right extension with matching color and texture.
1. Styling With The Real Hair
The best way to blend the extension in short hair is to put your real hair on top. This will prevent your hair from messing up with the extension.
2. Select A Suitable Color
The wrong color extension sticks out like a super fake to your hair. So, before buying your extension, always ensure it matches your hair color.
3. Determine The Right Weight
Depending on the thickness of your hair, you should consider the weight of the extension. For thin hair, heavier the weight will be better to go. But, it would be best if you did not go too heavy because sometimes the thin hair will struggle to cover them up. On the other hand, the lightweight will look more natural for thick hair.
4. Curling Or Straightening
Some people may have curly hair, while others have straight hair. Depending on your preference, choose the one that suits you best. However, hair extensions can be heat treated. Hence, you can try both styles if you wish.
5. Attach The Extension Close To Your Scalp
Attaching the extension close to your scalp will help to camouflage them and make them look real.
How Much Does A Hair Extension Installation Cost?
How much does it cost to install an extension into your short hair? The cost depends on the amount of hair installed in yours. This applies to clip-ins as well.
Closure:
We guess the tips mentioned above might have helped you in hiding your extension in short hair. Be careful, don't cut the extensions at home if you are unfamiliar with the layers and haircuts. Get a good cut with a blendable extension!
You Might Also Like: