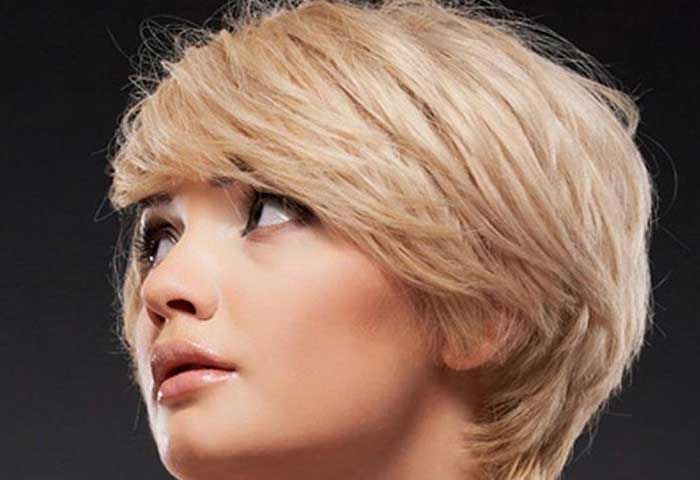 "You wake up in the morning and what you see is unmanageable and frizzy hairs.
Want to know the reason and solution? Stay with us."
Short hairs are in trend now and you must have seen many celebs with short hair and they look cute and bold in this look.  So have you also decided to have short hairs? Short hair seems like convenient to you, until you have them. The hair looks perfect when you have a haircut, but how can you guarantee that it will look same as it was in the salon. If you are one of them then keep scrolling as we have gathered few experts' tips to help you out.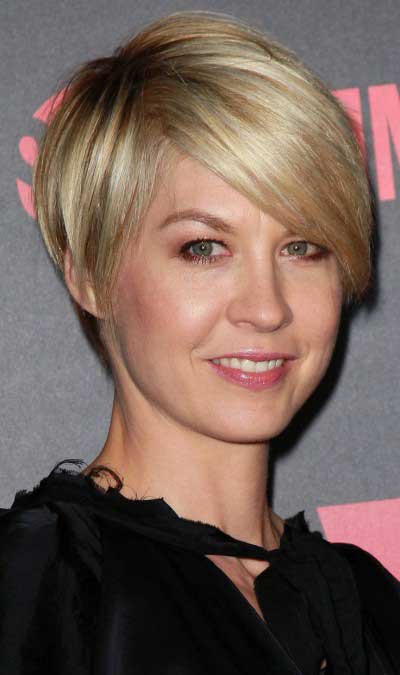 Different Hair Type Needs a Different Style of Care
1. Straight Hairs
If you are a girl with straight hairs then dry shampoo is your best friend.  If your hairs are clean still you should dry shampoo as it gives volume to your hairs. All you have to do is spray it on your head and massage it into your head. It works well when your hairs are greasy, just spray it on your hairs and your hairs will be no more greasy.
[ Read: 50 Most Inspiring Hairstyles For Short Hair ]
2. Curly Hairs
Girls with curly hairs must shampoo their hair once a week. Leave your hairs in a lot of conditioner and frizz cream. Frizz cream is useful in managing frizzy hairs. It also Blow dries your hairs so as to perfect the short curly look.
Tips To Maintain Short Hairs
Depending on your hair texture, take a spa which relaxes your hairs every few weeks.
Wash and condition your hairs twice a week. Avoid shampoos which contain ammonium lauryl sulfate. Always comb wet hairs with the wide-toothed comb. Avoid combing the wet hairs.
Avoid extreme heat. Whenever you use a blow dryer avoid all heat together. You must use heat only on special occasions, not every day.
Drink plenty of water and reduce stress.
Exercise daily. You can even have supplements like multivitamins or omega-3 oil. Both of these are good for hairs.
For a more polished look use silicon-based shine serum.
Just because you have short hairs doesn't mean you can't have trendy hair styles. You can try many haircuts like the edgy symmetrical cut; you can even add spikes or can go with a funky streak. Classic curls can never go wrong.
Don't forget about your scalp. The scalp must be given attention like you give to the rest of your skin. Have an exfoliating scalp treatment. They are just like a facial for the hair.
De-tangle your hair before the shower. As dry hairs are stronger.
Don't wear style which will not match the shape of your face. Before having the hair cut have a look at famous celebs with the same shape of your face. This might help you with an idea of how your hairs can look.
Avoid using moisturizers with mineral oil or petrolatum.
You can even make your own spray. In a spray bottle, mix 20 ounces of seltzer water in one teaspoon of sea salt and your spray is ready. This spray will give you a perfect texture.
Create a pompadour. It can be tough with short hairs, but you can do it. Gather the hairs and twist them and push them against your part. Secure your hairs with Bobby pins in "X" formation
While blow drying, avoid using a brush as it will create a puffy feel. Instead of combing, use your fingers. Avoid round brush or rollers. Use a flat brush or fingers. This will increase hair luster and will avoid unmanageable volume.
[ Read: 30 Cute And Easy Ponytail Hairstyles to Try Now ]
If you want to create soft, dewy look, then apply a little wax or gel wax. Apply a small amount of all these products. If you want to have drenched beach look, then use wet gels or styling gels.
Volume is a key for styling short hairs. To increase the volume of your hair use styling mousse, spray. You must apply the spray or any other styling products near roots as it helps to create a bounce.
Don't rely on styling products. The products can damage your hairs instead of giving benefit to you. Avoid overusing of products as they can make the hair look dull. Overuse of these products can shorten the lifespan of hairs and even can make hair lackluster.
These are some tips which will help you to maintain short hairs. The important thing that you must keep in mind when it comes to maintaining short hairs is trimming. If your hairs are dull and even have split ends, then they will not look at their best. So follow these steps to maintain your hairs so that your hairs look gorgeous.
Enjoy the bold short hair look!
You Might Also Like: