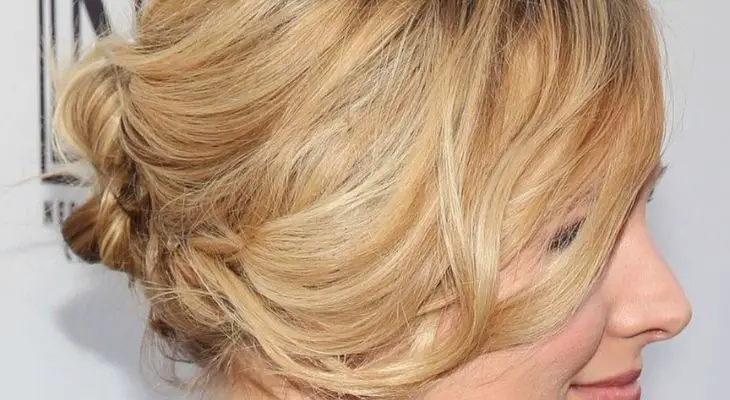 Be ready to get styled with amazing updo even if you have short hair. You might have heared that there are only less ways to style short hair. It's not a true statement, you can have countless updo hairstyles for your short hair to look awesome and to rock your festive seasons. Whether you are the bride or bridesmaid or guest, upcoming updos will leave your short hair looking Gorgeous. Keep reading to discover some beautiful updo hairstyles to try out on your hair.
18 Gorgeous Updos for Short Hair Ideas
1. Chignon For Short Hair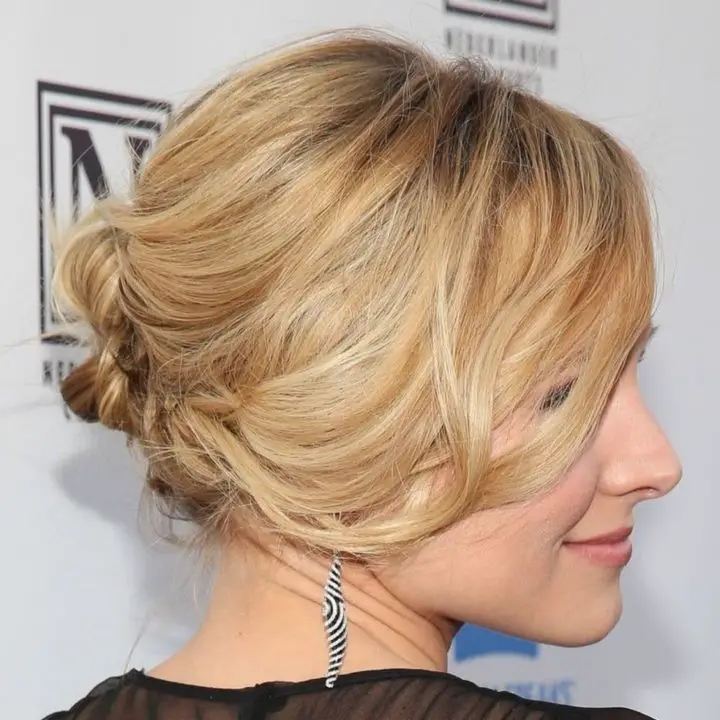 This cute chignon is a quick updo that you can choose for any occasions. Nowadays, there are numerous hairdressers can create a chignon style even for the short hair. It is an excellent idea for both casual and formal events.
2. Low Bun For Thin Hair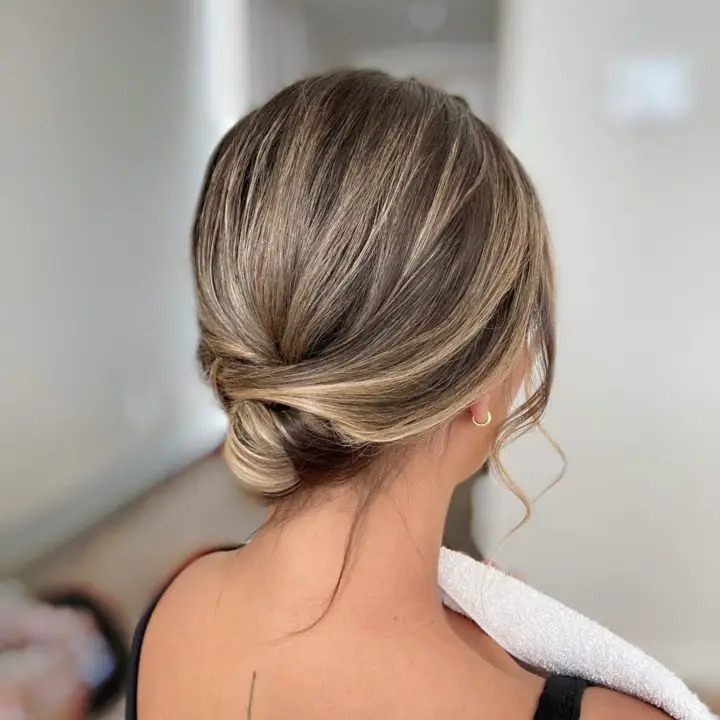 Are you searching for good looking style to your thin and short hair? Fret not! Here is your low bun hairstyle, by doing this you will get some volume and also can create an incredible style.
3. Sleek Knotted Bun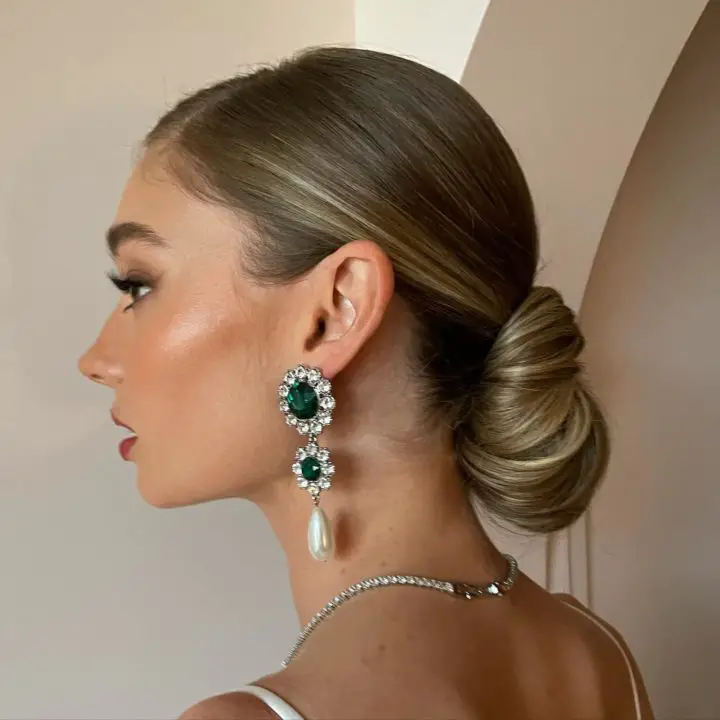 In case you are not comfortable with messy style, why not try sleek knotted bun at once? Wearing this style with perfect outfit in favourite festive will give a mysterious flair to the look.
4. Braided Short Hair Updo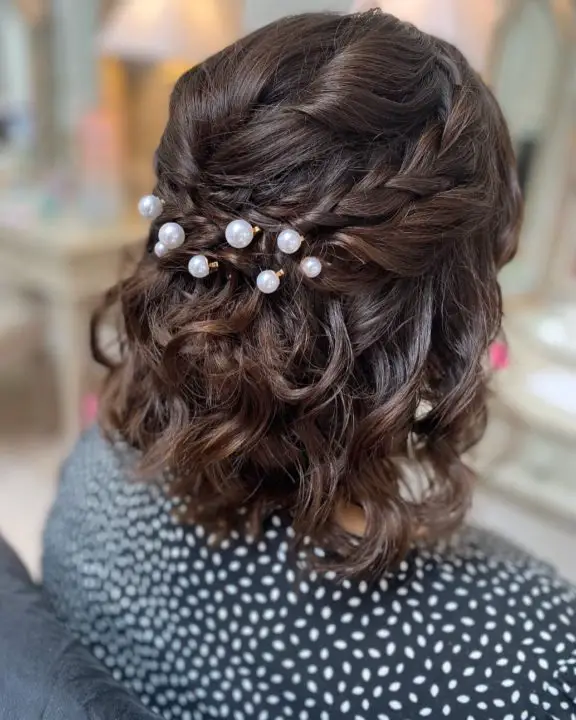 Braided updo is one of the best updos for short hair. It can be done by yourself after some practice. This beautiful intricate style is perfect for all special occasions.
[ Read: Updos for Long Hair ]
5. Short Twisted Updo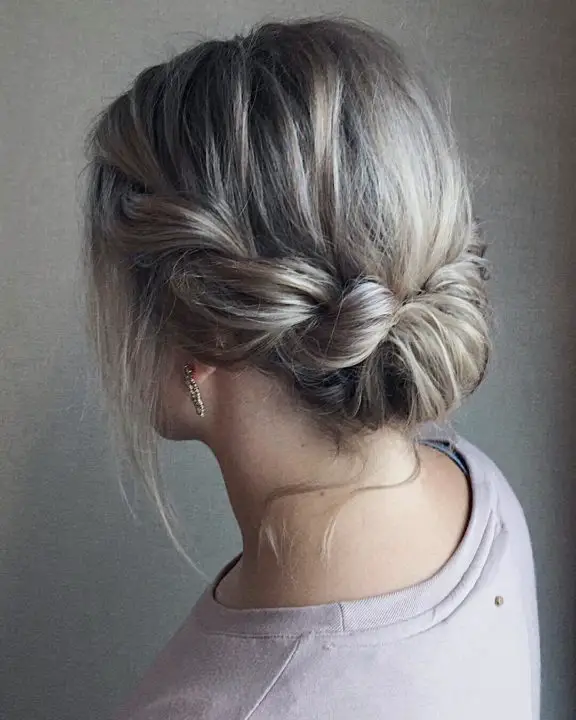 This twisted updo is flawless for the workplace. Twist some of your hair in small section and pin it tightly without getting loose. Now you are ready to go, in case if you have wide face add some lift to the hair by pushing the twists up before pin the twisted hair.
6. French Twist Updo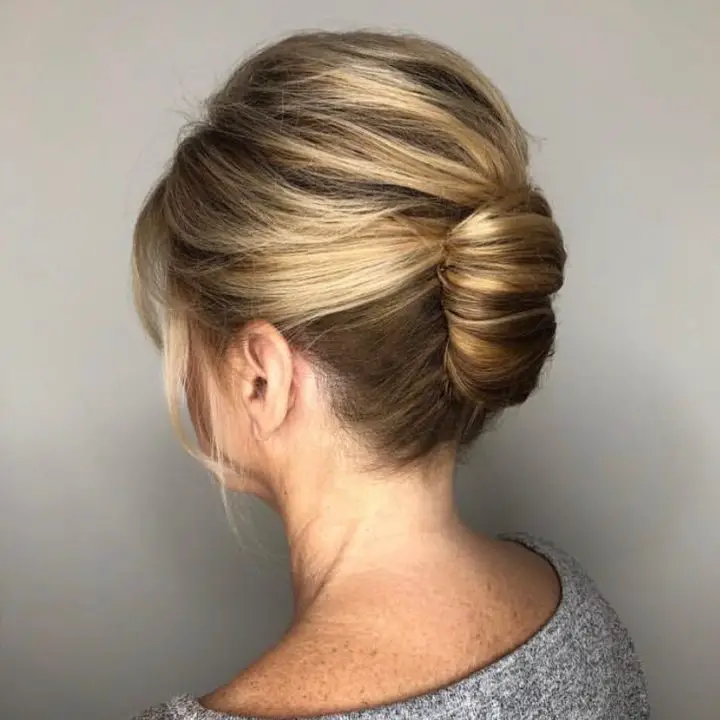 French twist is said to be one of the classiest hairstyle of all time and also it can be done easily. Comb at the back and create a bouffant at the crown. Collect the rest of the hair and hold it vertically flat on one side. Roll the hair towards the centre and pin it.
7. Messy Chignon Updo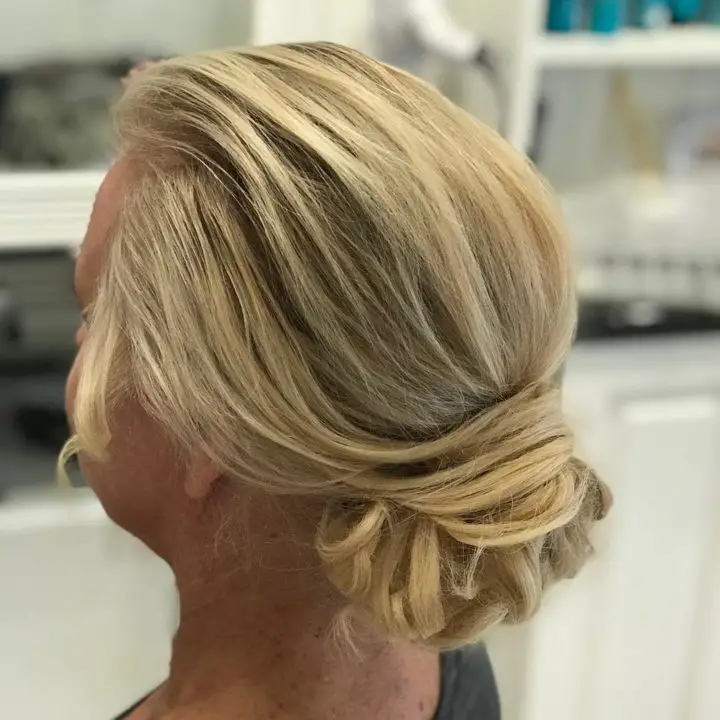 Messy is next gracious and sophisticated hairstyle, with this messy chignon you will surely be noticed by all wherever you go. Enjoy your special event by this easy and stunning style.
8. Short curly updo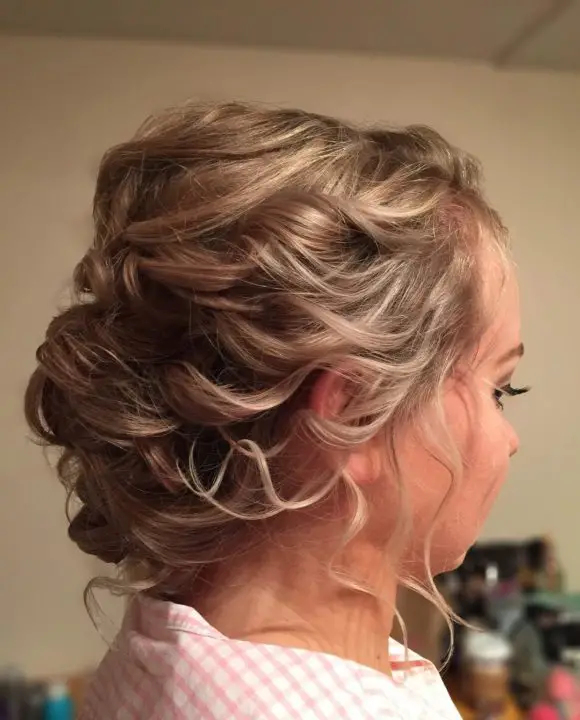 Do you have curly hair, then don't go anywhere to check for ravishing hairstyle. Curly updo is a great way to style it. If you don't have curly hair, no worry, curl it with a chopstick curling iron priorly, then do this style.
9. Short bridesmaid updo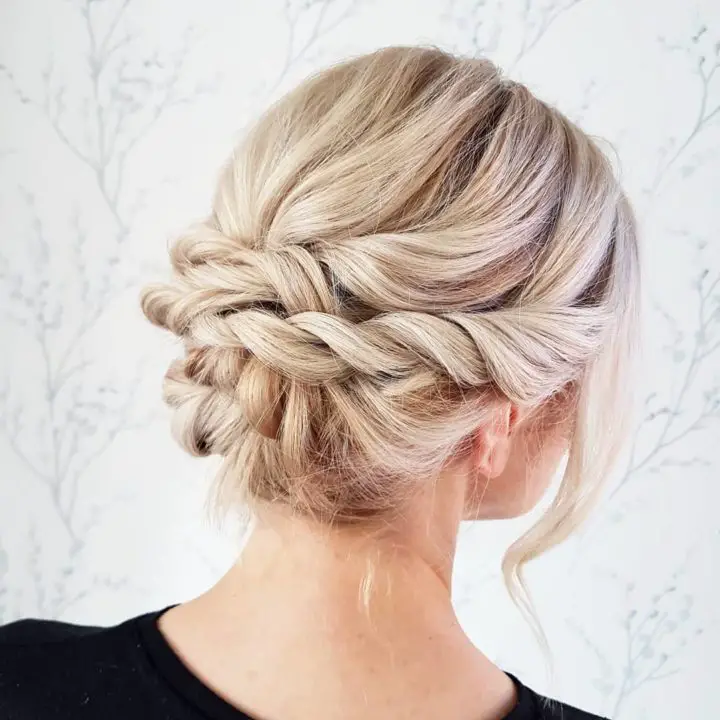 This is the delightful updo for a bridesmaid who having short hair. Leave out some hair on any one of the side to frame the face and collect the rest. Now, take some small section of hair then roll and twist it. After finishing the each section pin it tightly.
10. Pinned curl updo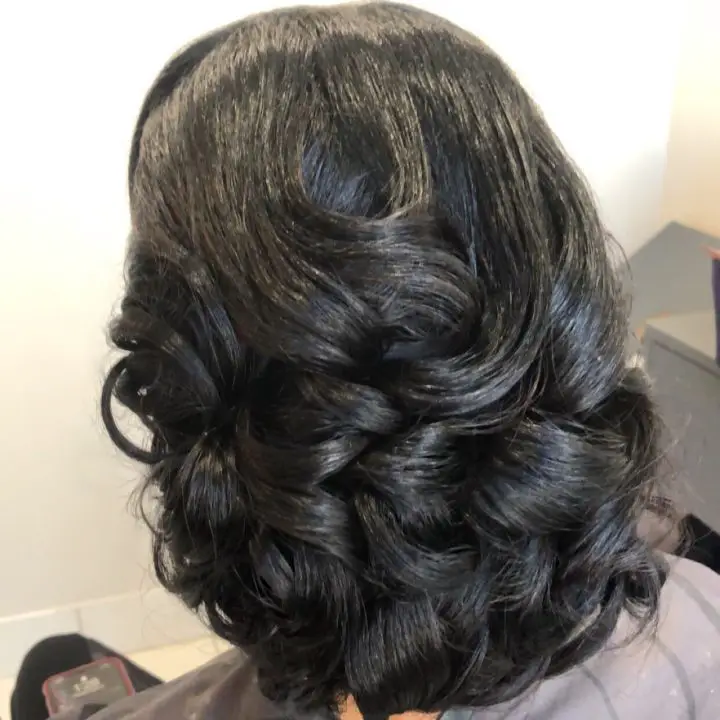 Pinned curl updo is very perfect for you, when your bob has grown out into a lob. This versatile hairstyle you can have for date, work or wedding. Twist the hair in section and roll it to form a updo. You need to use pins to secure the twists.
11. Half updo for short hair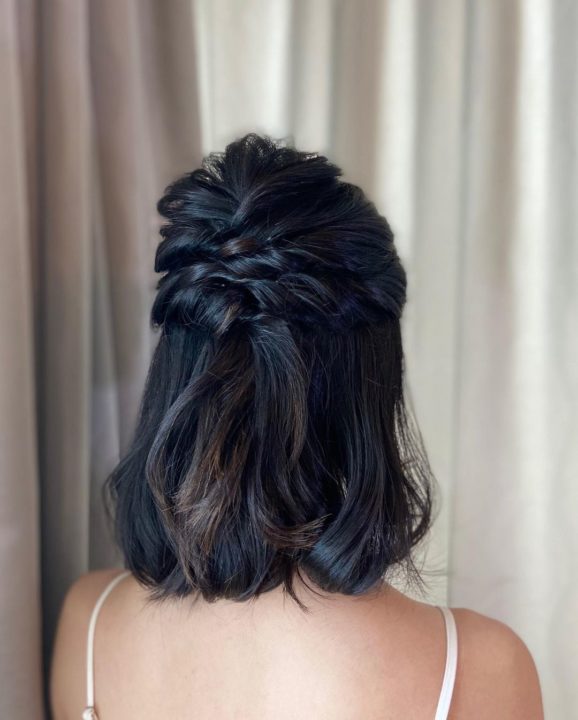 Half updo hairstyles are wonderful for short wavy hair for multiple reasons. They are very low-maintenance, add fantastic volume and texture to the locks. Connect two twisted strands taken from each side in the middle, and your magnificent half-up hairstyle is ready
12. Textured updo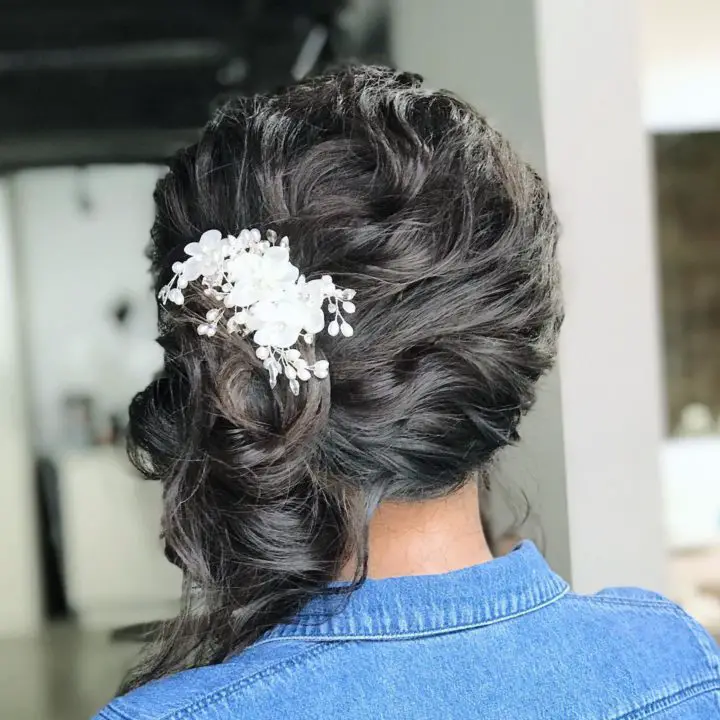 This fancy updo is an excellent compromise between a classy bun and a voluminous textured hairstyle. Use a generous amount of hair spray to add grip to the locks and set them in place, thus twisting hair into a loose messy bun to make an impression of thicker hair.
13. Rolled updo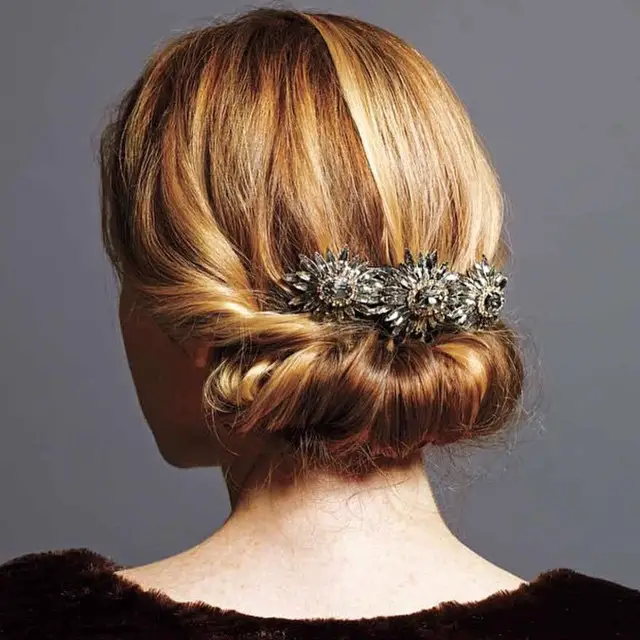 This is how the ideal formal updo looks. Elegant, delicate, and captivating Plus, that gorgeous blend of brown and caramel highlights looks so charming people won't be able to take their eyes off you. Finally, the bun is detailed with fine flower clip accessories that give a pretty look.
14. Sprial updo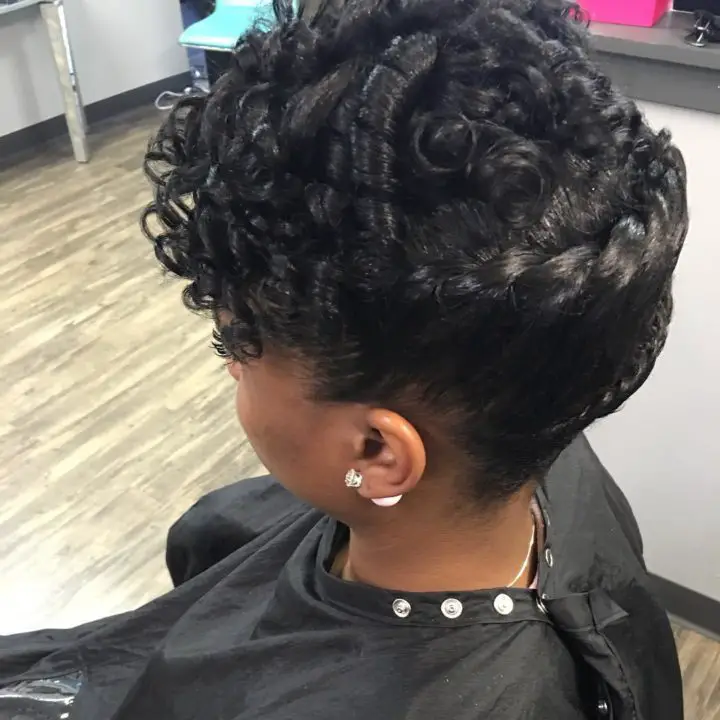 For women who have textured hair is a dream come true for them to have intricate hairstyles. Even if your corkscrew curls are super short, you can twist them in the back and let them unravel and bounce around freely at the top.
15. Short hair loop bun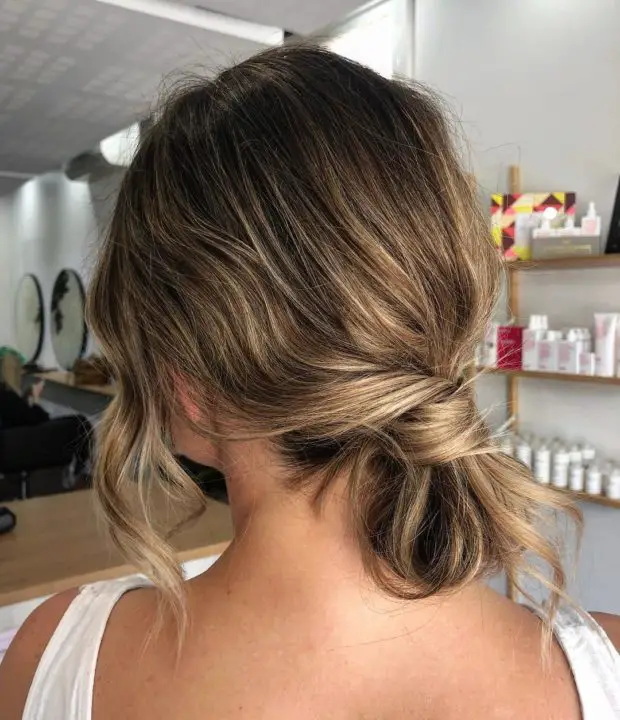 This is yet another inspiring hairstyle for women with short hair. Here are the same principles of twisting, pining, and finally spraying. The updo is ended with a loop bun at the back of your head and gives an extraordinarily messy look.
16. High bun with heavy side fringe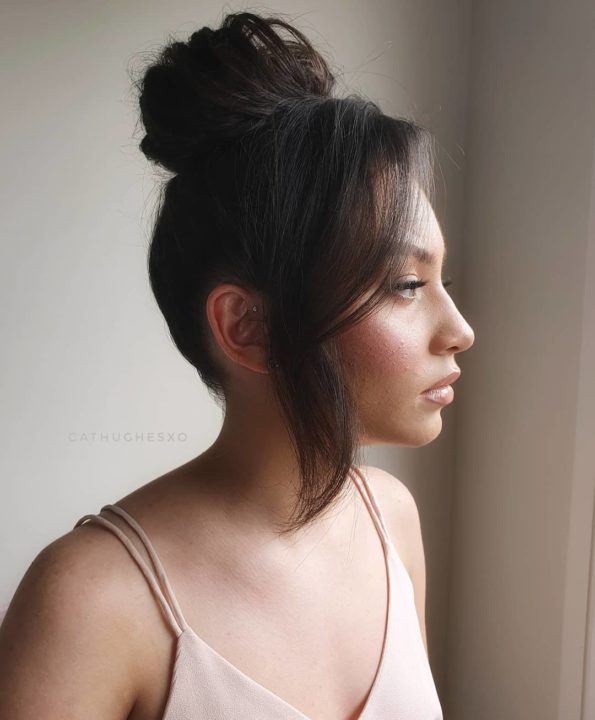 Here is something simple and natural. Just pull all your hair at your crown, turn it into a nice ballet bun and wrap it with a thin section of hair. The bun with side fringe is fabulous and incredibly fascinating.
17. Messy nape bun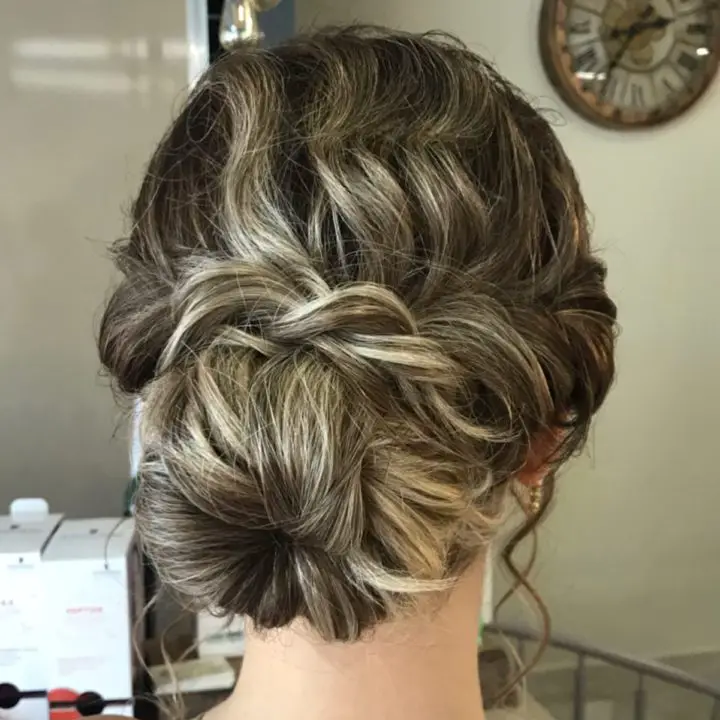 When you're a busy woman on the run, you appreciate easy updos for short hair as they won't take too much time to style in the morning. Whether your hair is thick or fine, a low bun is a classic way to wear it.
18. Blonde wavy updo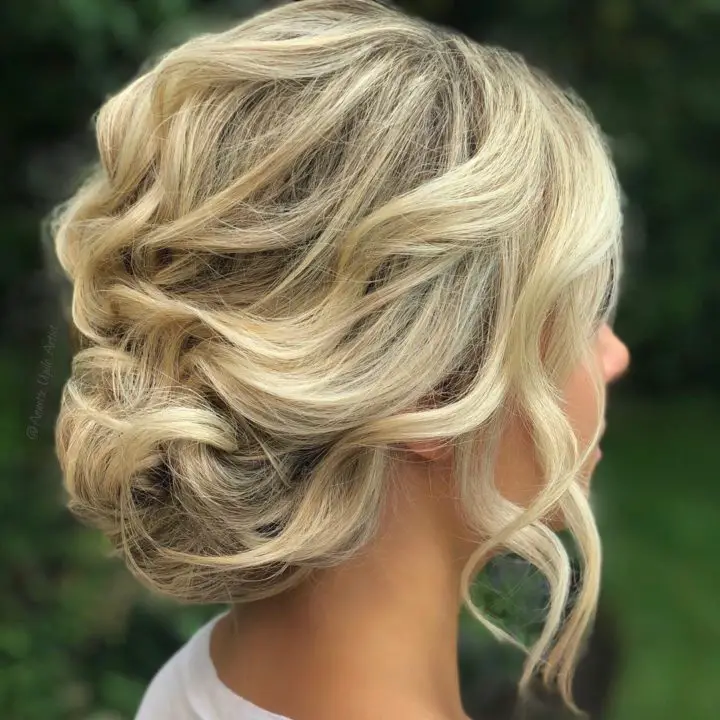 Tease up your crown to create a puffy effect and let a wavy updo embrace your face lovingly. Now, divide your blonde hair into numerous small sections, twist them up with each other and secure them at the base of the neck to create a small flowery bun hairdo.
You Might Also Like: