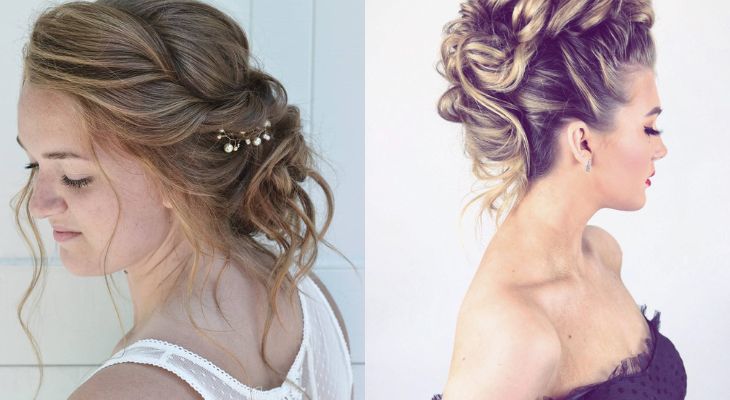 Messy updos are the best hair updos and are easy to accessorize as well as they can fit any occasion that will never go out of trend. Most of the updos can be done easily when they are messy. If you are searching for the best hairstyle to wear night out or on any special occasion especially a wedding, pick a mesmerizing updo hairstyle. An updo is a quick and easy way to obtain an excellent look and will completely change into a look of the modern world. Today the messy style is worn not only for casual but also on the red carpet. Through these styles, you can lead the fashion world. Below are some perfect inspirations for messy updo styles for you.
19 Most Beautiful Messy Updos For Long Hair
1. Loose Low Updo Hairstyle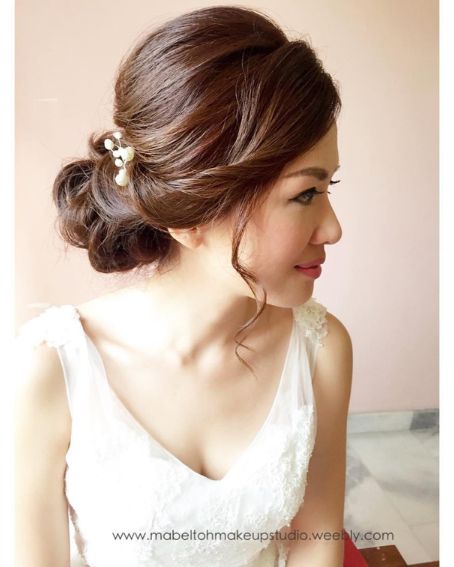 The loose Low bun hairstyle is one of the best hairstyles for any sort of occasion. No matter what type of hair you have, this hairstyle can be easily styled as your wish.
2. Perfect Coiffed Updo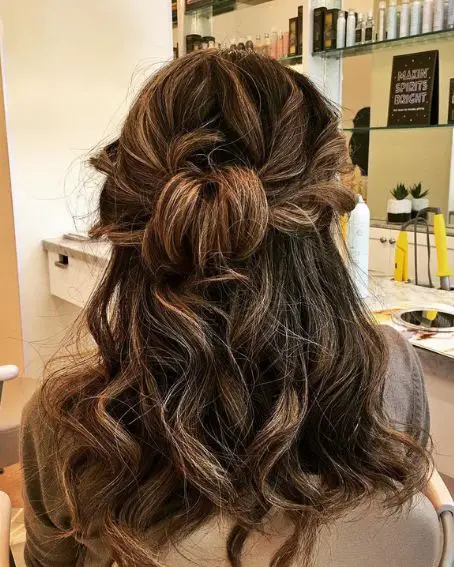 An updo is an easy way to get an absolutely stunning look. If you want to choose a hairstyle for your wedding day, this perfect coiffed updo hairstyle is a timeless choice for you. 
3. Fishtail Updo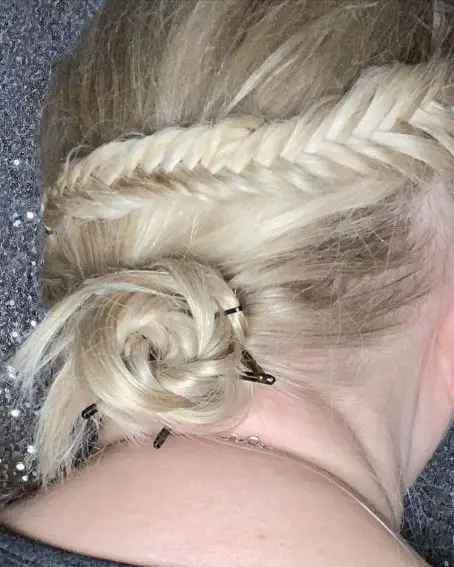 If you like to play with your hair, this hairstyle will become one of your everyday hairstyles. A fishtail updo is wonderful with a cocktail suit for a splendid evening out.
4. Blonde Messy Updo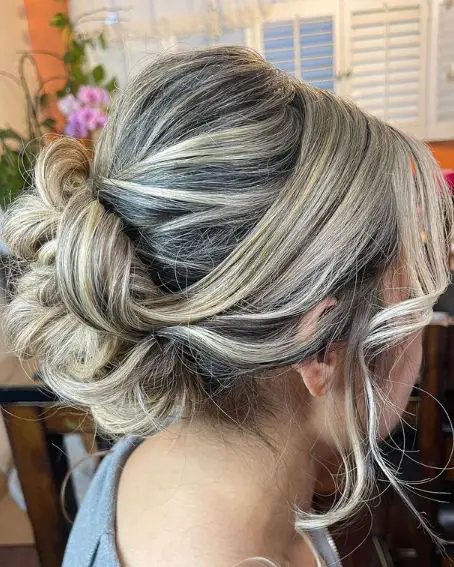 If you are a person who doesn't want to be strict, then these Blonde messy updo messy hairstyles will give you an amazing appearance. It looks elegant and neat as well as suitable for round and heart-shaped faces.
[ Read: Updo Hairstyles for Short Hair ]
5. Standout Messy Updo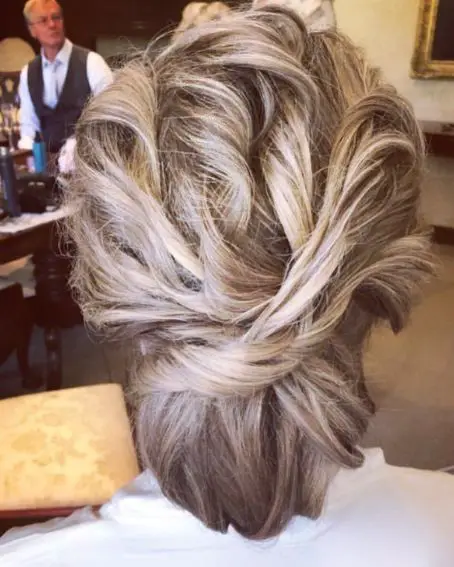 A standout updo is fun along with a sassy texture updo. If you really wanted to be gorgeous give one chance to a standout updo. It is uniquely created for special occasions that surely will get all eyes on this style.
6. Braided Updo
This braided updo hairstyle looks amazing with highlighted hair as it brings out its elegant texture. There is no doubt that this hairstyle will make your wedding day a very special one. This hairstyle is wonderful for round and square-shaped faces.
7. Silver Messy Updo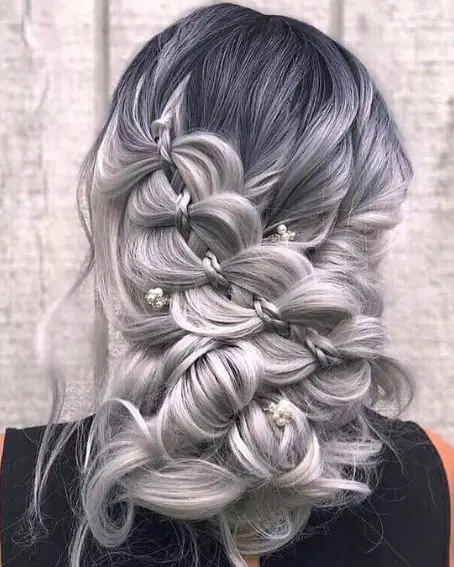 This silver messy updo hairstyle will give you a unique and appealing look. Its gorgeous silver is eye-catching. Although it looks like a lot of braids, this hairstyle is very easy to do.
8. Textured Updo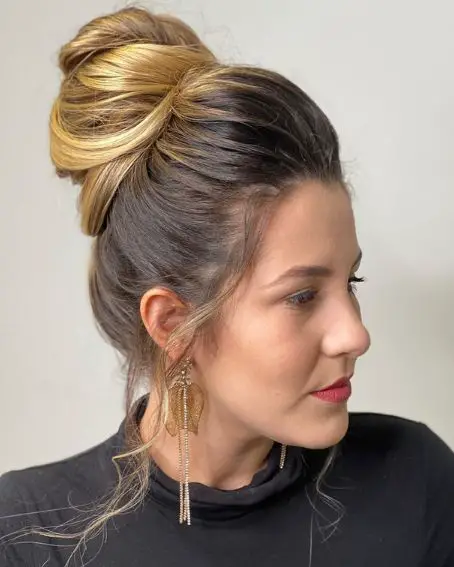 If you're looking for a hairstyle that's perfect for a special occasion, this textured updo hairstyle is just the thing for you. It is suitable for round and oval-shaped faces and gives an appearance of voluminous and very full.
9. Whimsical Messy Updo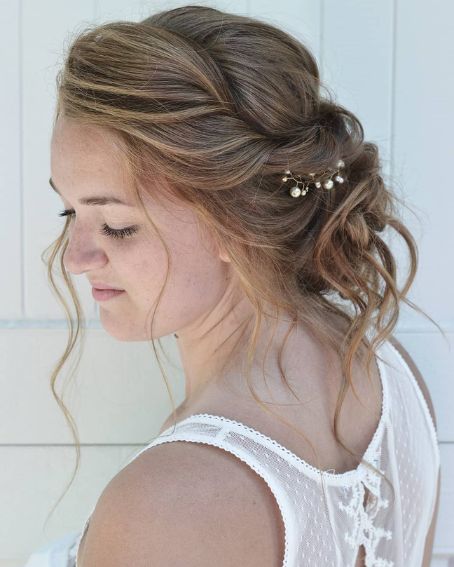 This whimsical messy updo hairstyle can be fun or edgy depending on the outfit you wear it with. This hairstyle will give you a versatile face shape. It is very easy to create and is perfect for weddings and offices.
10. Quick Updo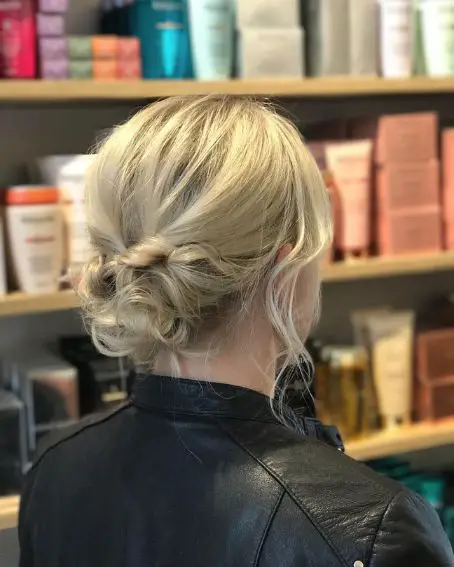 A quick updo is for someone whose hair type is normal density. Don't give much time to this because it doesn't have to be perfect. It would be fit for women who go for any event or business women. 
11. Understated Updo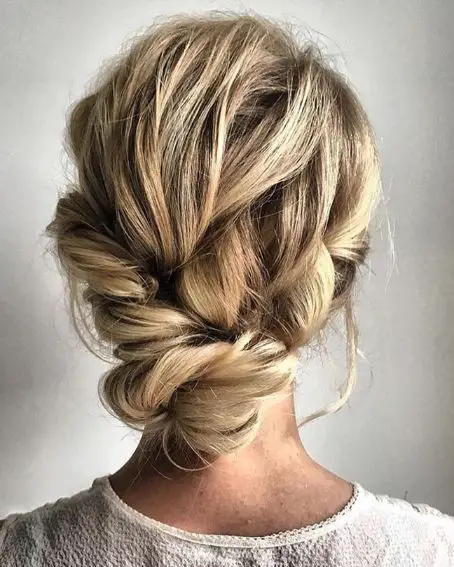 An understated updo is amazing for any woman who goes to a holiday party. It includes a lot of twists and it is great for people who have fine or thin hair which makes the hair look much fuller 
[ Read: Updo Hairstyles For Thin Hair ]
12. Pretty Fancy Messy Hairstyle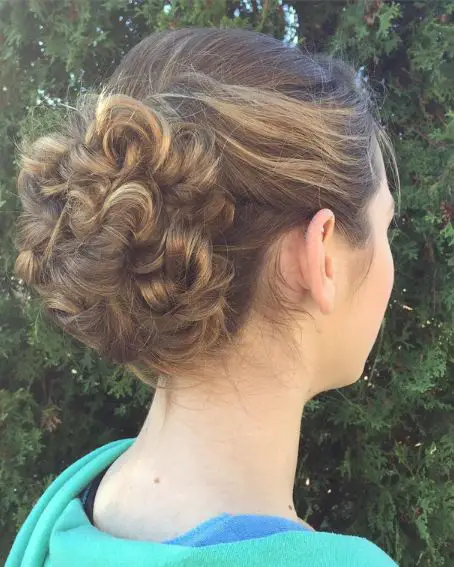 This is a fancy messy yet classy and chic updo hairstyle. Don't you have any time for something fashionable style? then try a fancy updo that can be easily re-created and make it on your own. 
13. Retro Updo Style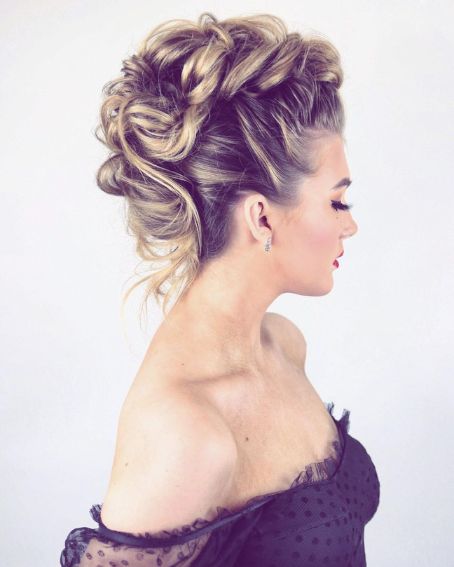 If you got bored with a simple messy bun, here is a glam retro updo. A stronger face shape like an oval or square will get higher benefits from the softness of this retro updo. Wavy and long density hair textures will work great on this style. 
14. Chunky Braided Highlights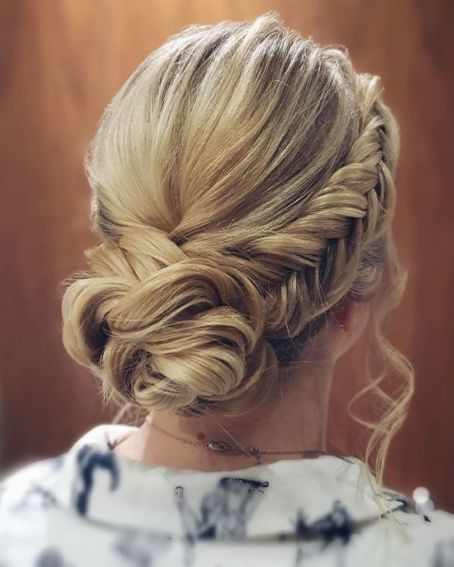 Trends and styles will come and go, but braided hairstyles never go out of fashion. Look at this chic chunky braided highlights style with an updo. First, do a braid, overlap the twist, and pin them in semicircles hiding the edge to create an endless twist.
15. Twisted Low Bun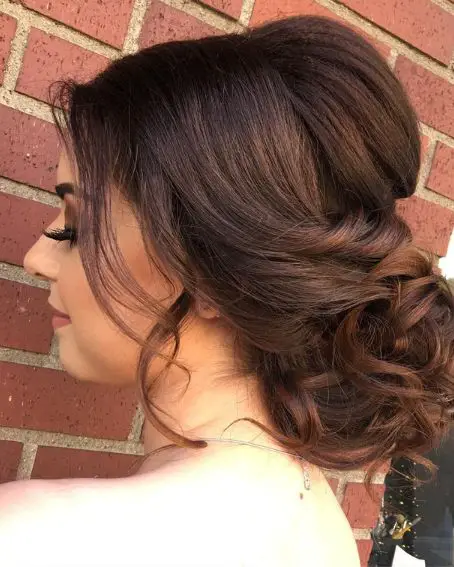 This twisted low bun is sweet and adorable compared to other messy updos. Separate the hair into two sections, then do some small twists before bun. Then continue to twist your hair into two buns. 
16. Ponytail Updo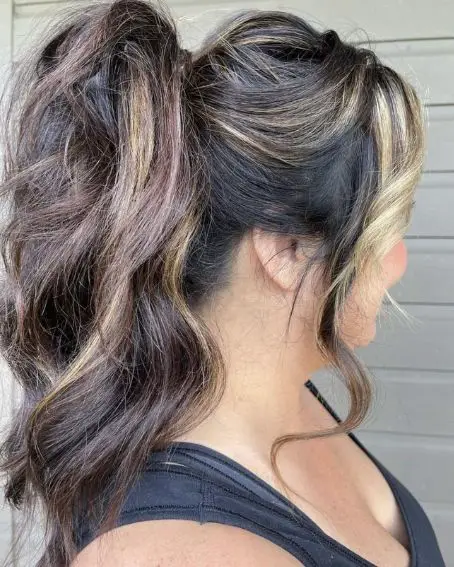 Make your tresses ready for this ultimate ponytail updo. This easy everyday look style is created by wrapping the hair to get pony with some brown and blonde highlights. On the whole, the updo and ponytail combo are outstanding one to try for sure.
17. Pinned Updo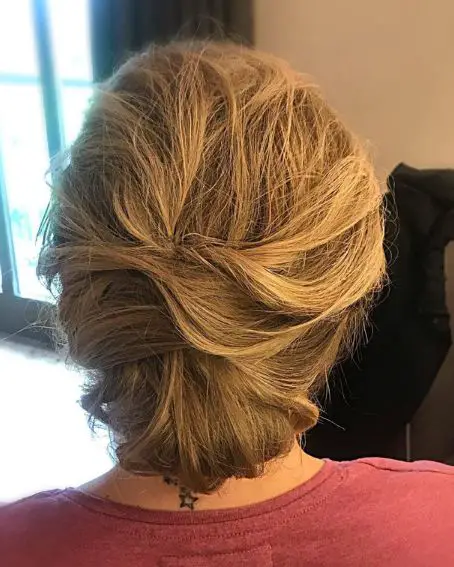 How chic is this style? Not only pinned messy updo is wonderful but also it is stylish and flattering for fine hair. It can be suited for an everyday casual look and also for any formal events. 
18. Messy Chignon Updo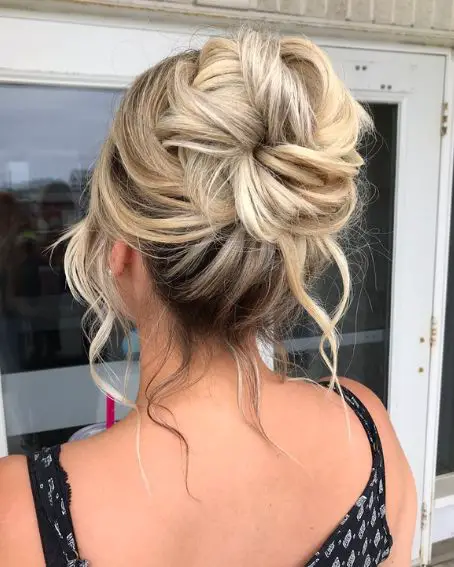 Long hair updos can look simply mind blogging, but it is very trendy. This intricate blonde messy chignon updo includes many twists as well as a large messy chignon. For ladies with stunning twists, this updo is ideal.
19. French Twist Updo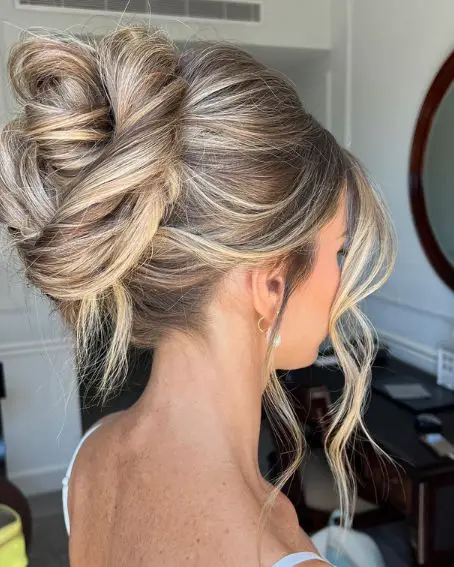 A classic French twist updo is a great hairstyle to show long and thick hair. Upgrade this popular version with a messy texture. Updo for long hair is both quirky and elegant, you can opt for this at any special event.
Party-ready Hairstyles
You Might Also Like: