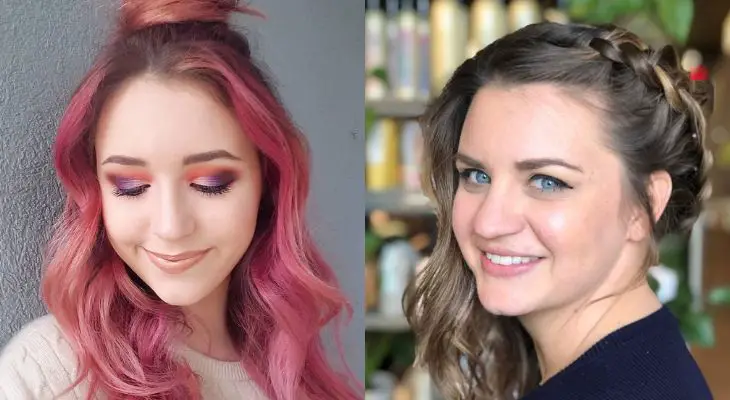 Hairstyle makes you a truly universal thing. With your hair, you can change everything in yourselves. There are different types of hairstyles in half updos. It is typed, which you can do by yourselves, or with a stylist, you can do more and heavy updos. We see some of the types and articles below. This perfect style for day-to-night dressings.
18 Gorgeous Half Updos
1. Layered Curly Hair With A Half Updo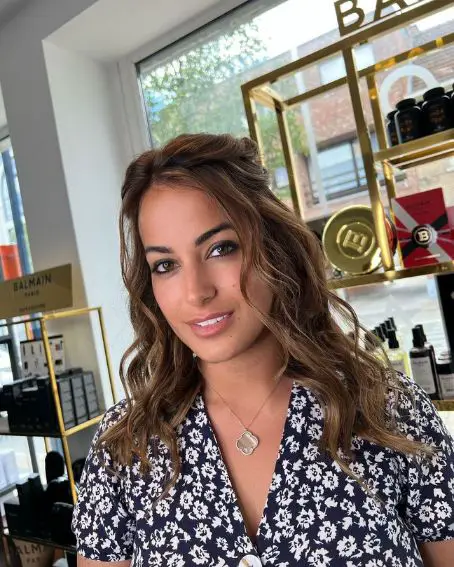 Part your curly hair with the comb, and make a braid on top with a clip. The wavy hair looks silky and the brown shade gives you perfect strands. Many celebrities like these casual hairstyles and they can do with their comb. Lifted updo gives you contour of the face.
2. Bridal Half Updo Hairstyles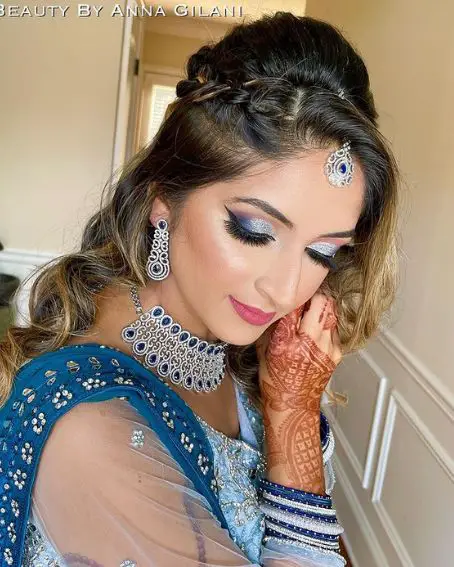 Updo is one of the best south Asian hairstyles with a lot of art. The Braid with clip and accessories were used to set this hairstyle, and curly in down. It makes you shine from head to toe with a bejeweled clip on your head. The highlights in curls look fabulous.
3. Gorgeous Half Updo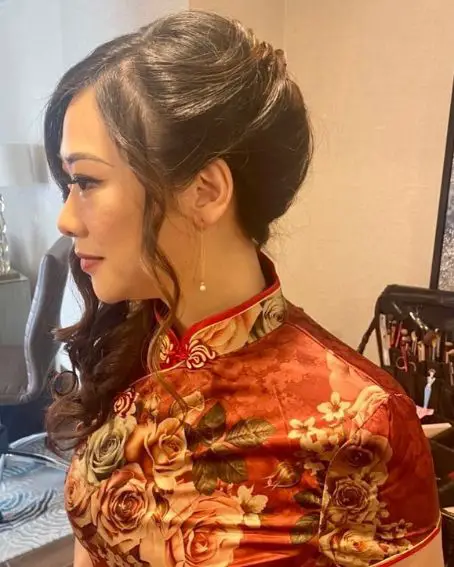 Additional time for this hairstyle gives you perfect for parties. The hair parted and lengthy curly bangs on both sides give you more trendy and cool. The half updo is very elegant and grab all attentions.
4. Halfupdos For Flower Girls In Ceremony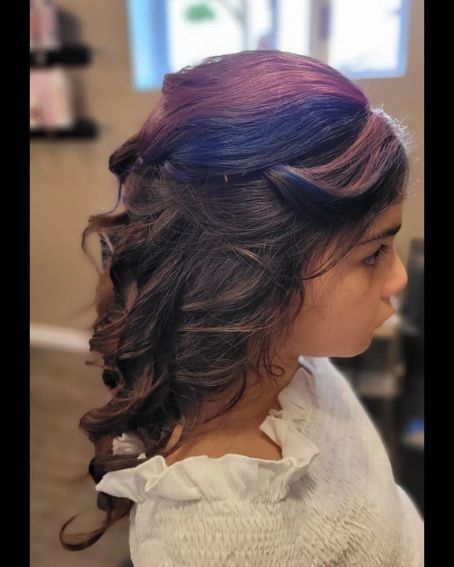 With the curly iron, do this hairstyle with clips and pins. These soft waves with burgundy hair color with jewels give you little embellishment and are so pretty. It is perfectly suited for long gowns and wedding or flower girl dresses.
[ Read: 30 Gorgeous Updo Hairstyles for Short Hair ]
5. Blonde Hair With A Half Updo Hairstyle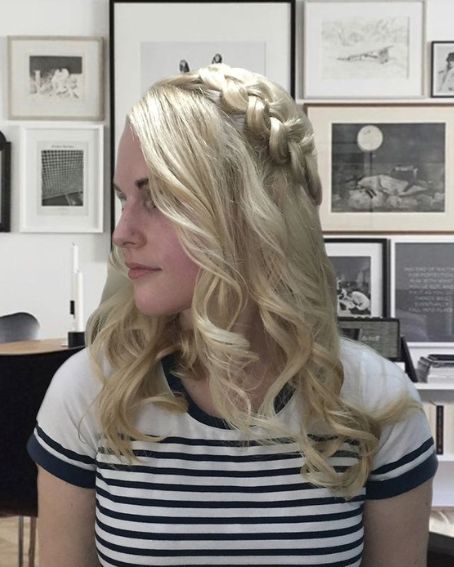 Braided hair is one of the popular hairstyles which we follow since the ancient period. Here, blonde hair with deep side parted and the braid at top of the head gives you a ravishing look. Do some loose curly hair with it. It is a party hairstyle, perfect for any outfit.
6. Simple Updo's For Ceremonies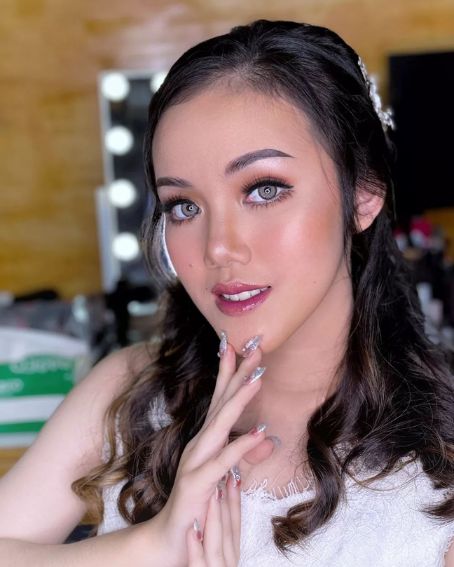 Looking simple and give you a traditional feeling in this type of half updo. Many girls like this hairstyle because it is easy and simple. Make the hairs from both sides of the forehead and take them towards the back and clip it. Let's make the hair curl and loose at the bottom.
7. Copper Hair With Middle-parted Braid Updo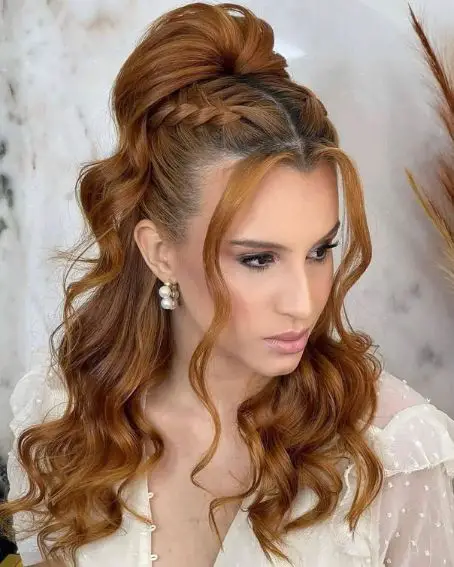 Every fashionable woman goes for this hairstyle and option. Experiencing your hair with braid on top and make puff, loose the hair at back. Give a wavy curl and leave a length bang on both sides of the forehead. Stunning and do some embellishment in the hair make a fabulous look.
8. Wavy Layered Blonde With An Updo For The Wedding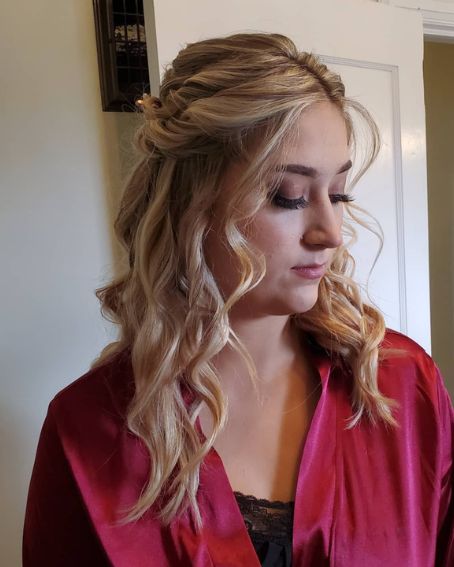 Highlight with middle-parted hairstyle at a wedding or ceremony gives you the perfect hairstyle. Especially with this hair, the two-layered from both sides are gathered and clip it on top of the head and do curly in ironing. You are glowing like an angel and attention seeker as a whole.
9. Lengthy Mini Ponytail On Top Updo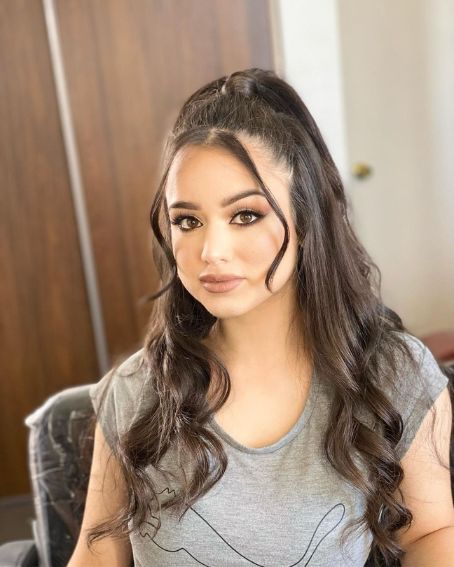 A straight ponytail is shining from head to toe and it is a perfect combination of straight hair with a ponytail on top. This updo gives you confidence and makes you strong in the entire situation. And relaxed length loose hairs in middle part make you relaxed appearance.
10. Side Parted Updo For Parties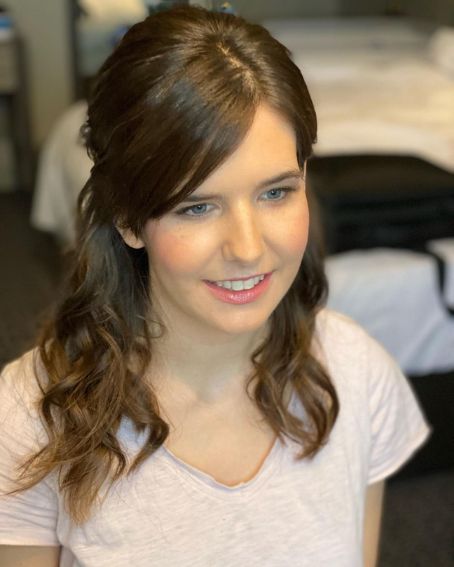 Most of all the brides go for this simple hair make-up for their face shape. On top of the hair looks shiny and straight, clip the hair back head and wave the hair at the end giving you a more auspicious moment.
11. Side French Braid Updo With Blonde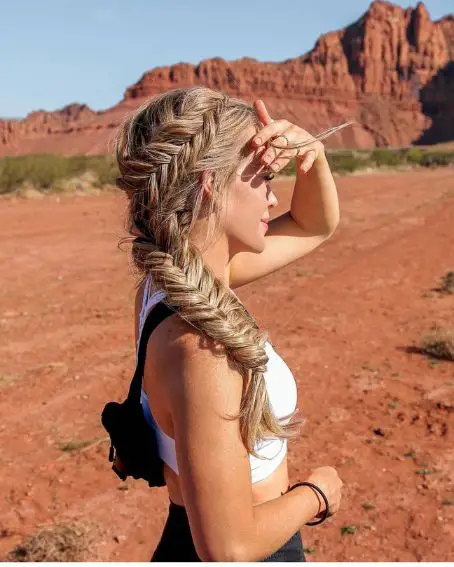 It is one of the braiding techniques, popularly named French braid. From that, it is twisted with variation and tries if you have long and thick hair. It separates the side braid into two parts, the blonde gives a more trendy and eye-catching style.
[ Read: Top 15 Trendy Updo Hairstyle for Black Women ]
12. Front Thick Braid Updo With Blonde For A Bride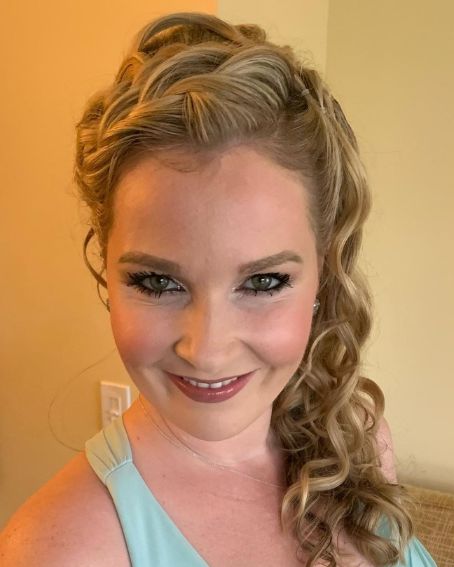 The wavy updo is always a widespread hairstyle all over the country. There are many types, exclusively with this hairstyle, the high curls give you a short wavy till edge on one side. The blonde gives you translucency throughout the hair. "
13. Half Updo Bun Hairstyle With Straight Hair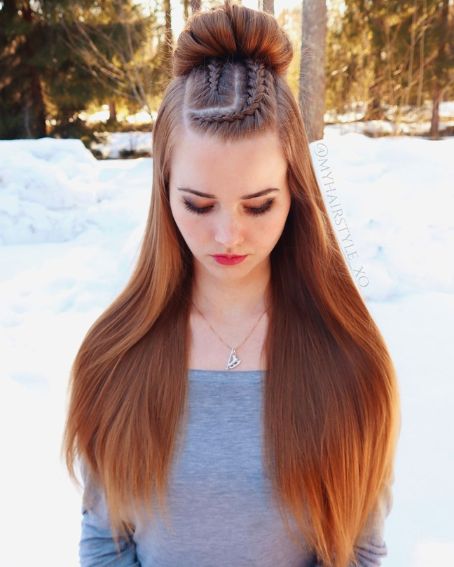 We can say this hairstyle is another killer looks for any event, . Doing cute braid and two rows in the middle of the head is very stunning. It takes time for doing, but worth it and eye-catching in the event or crowds.
14. Luxurious Strands With A Half Updo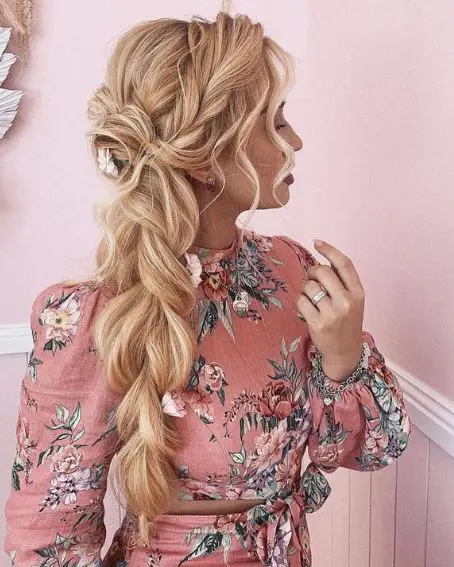 Blonde plait with volume hair gives you a traditional and splendid look. In this updo, triplet wavy braid gives you huge and every bit in this braid is fabulous.
15. Highlighted Top Puff With Simple Curly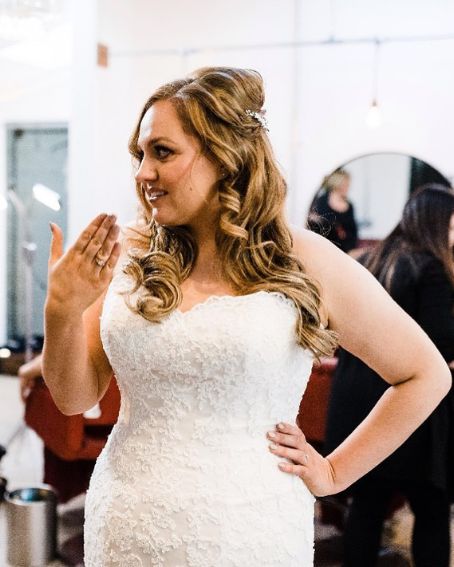 Very usual and traditional methods of half updo in medium hairstyle. It is perfectly matched for all wedding and ceremony outfits. The slight puff on top and chin-grazing curly hair on one side make it gorgeous.
16. French Braid On One Side With Loose Hair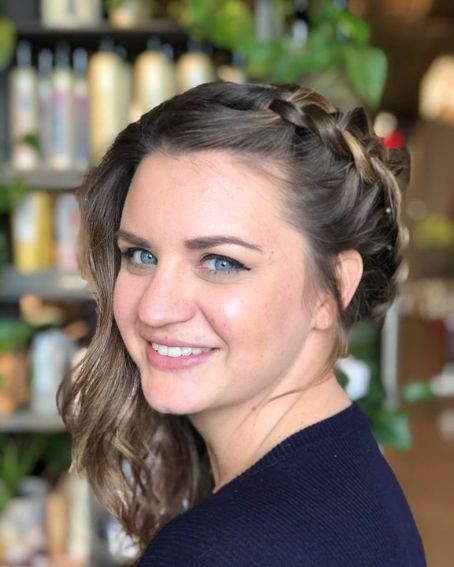 It is a different art in hairstyle trying with different braids. The braid started from the side, the knitting look like a headband. The other side of the hair let free with the wave. The shades are used in the braid, it gives you tremendous look. Try this elegant high updo hairstyle once in a lifetime.
[ Read: 23 Most Beautiful French Twist Updo Hairstyles ]
17. Pink Cotton Candy With Hair Bun In A High Updo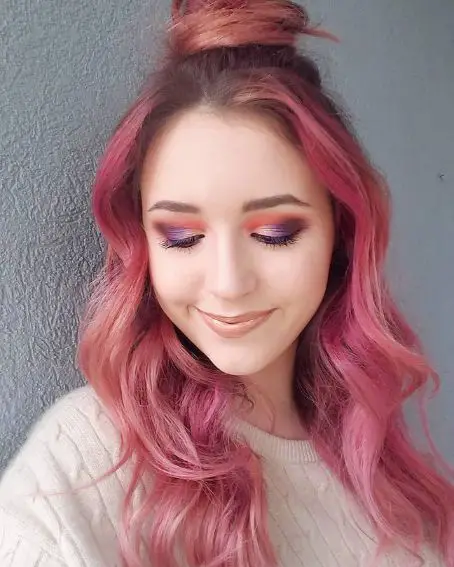 Effortless and beautiful pink-colored hair is always making an effective trend. The hair bun in the top embellishes the hair and loose wavy hair surrounding the bun looks like the contours of your face
18. Blonde Straight Tiny Plait Side Updo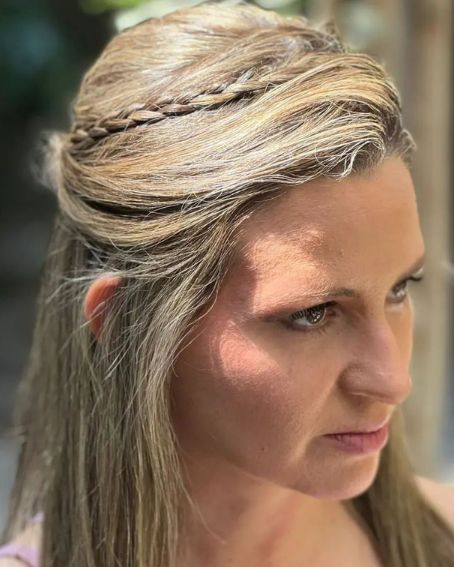 A signature style of this hair is strongly recommended by the hairstylist every time. This simple blonde shade with straight hair is perfectly matched to all simple and grand ceremonies. Try this updo as your own.
Best Professional Products For Updos
You Might Also Like: