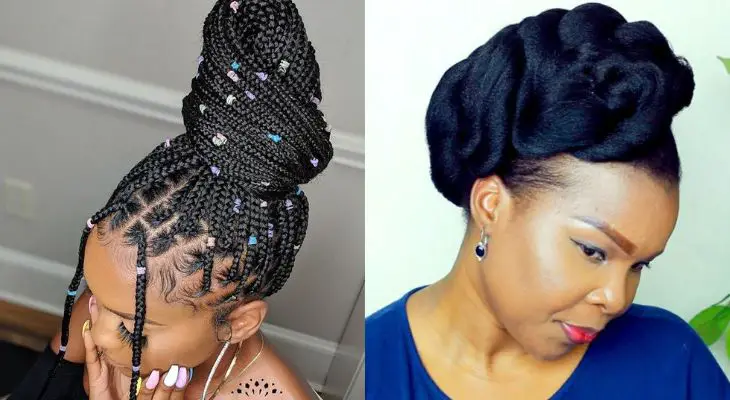 Hairstyle plays an important role to finish up your entire look. Hairstyles should be chosen according to your face shapes, outfits, hair type, etc. When talking about hairstyles for black women, they mostly prefer to style their hair in trendy fashionable ways. Let's get into the article that proposes various classy updo hairstyles to emphasize your appearance.
Top 15 Trendy Updo Hairstyle for Black Women
1. Classy High Bun Hairstyle for Black Women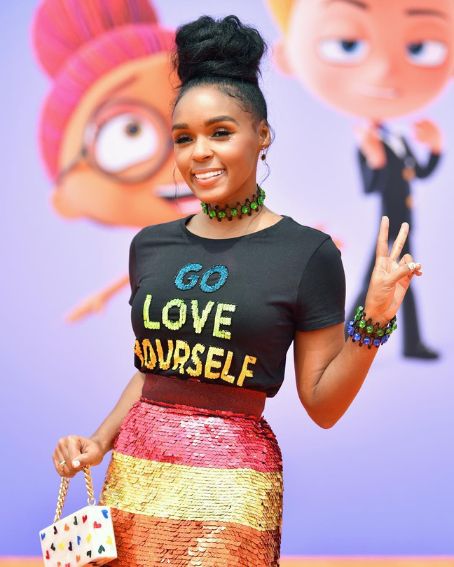 When you feel to present yourself as stylish and classy, you can go for this modish high bun hairstyle. To attain this hairstyle, pull all your hair and tuck it into a high bun. Leave one strand of hair on either side and curl it. It might give you a modern look.
2. Curly Updo Hairstyle for Black Women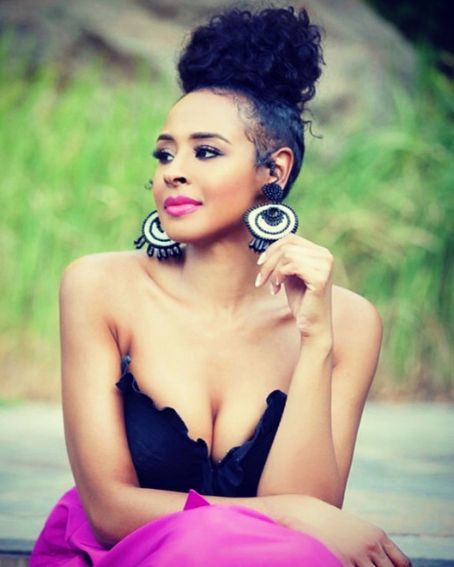 If you are a black woman with curly hair, you can jump into this super classy high updo hairstyle. Tightly pull your gorgeous curls and tuck them higher on the crown head. Use hair cream to neatly set your baby hairs. Big tassel earrings look great with this hairstyle.
3. Kinky Curly Dark Blonde Updo Hairstyle for Black Women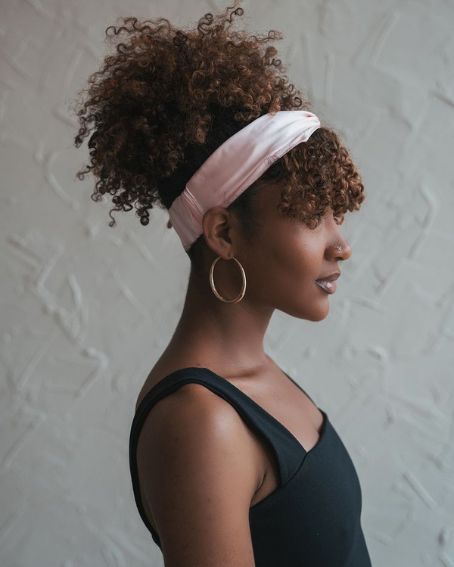 This is the easiest and cutest hairstyle you can have which suits all forms of outfits. For kinky curls, this is the best updo hairstyle. Having curly fringes can give you the prettiest face. Decorate this updo hairstyle with a silk headband to emphasize the complete glimpse.
4. Mohawk Updo Hairstyle In Natural Hair for Black Women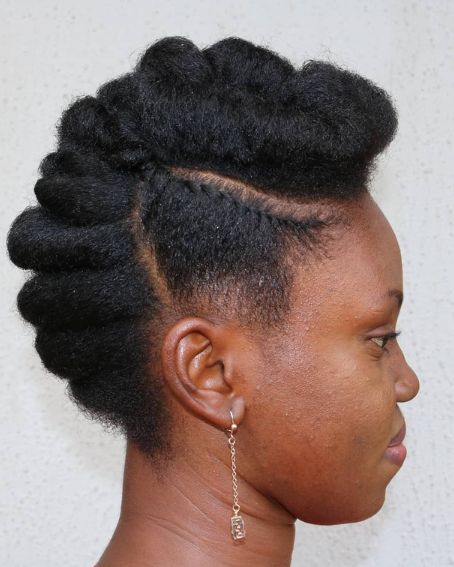 Black women always love to try new different hairstyles on their natural hair. This Mohawk updo is different and attractive. It is for those sassy black women who want to show themselves so fashionable and boyish.
5. Curly Updo with Face Framing Long Fringes Hairstyle for Black Women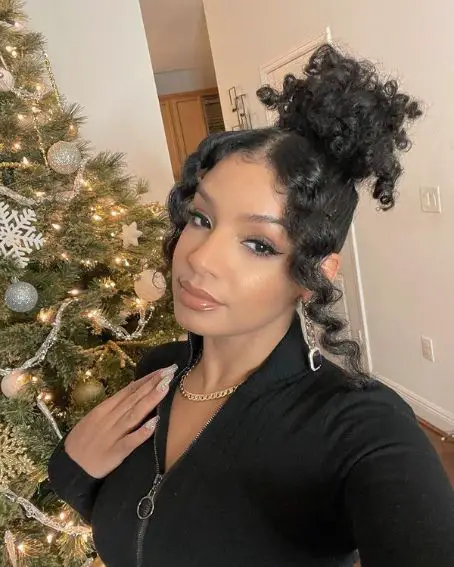 This updo hairstyle creates great dramatic and adorable changes not only in the hair but also on the face. Especially the face-framing curly lengthy fringes accentuate facial features along with the tightly pulled curly updo. A perfect updo hairstyle for black women for attending night parties and celebrations.
6. Dreads High Bun Updo Hairstyle for Black Women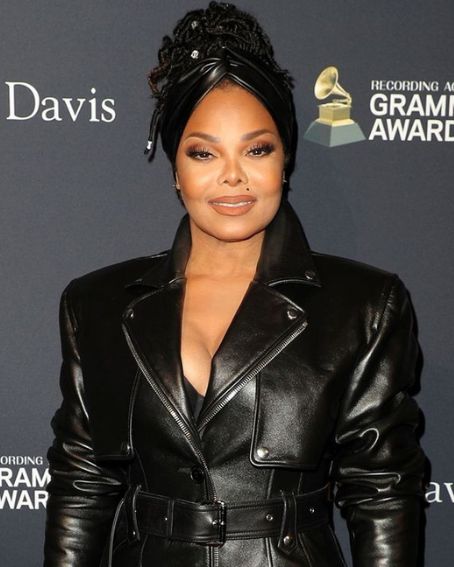 Dreads are the most popular hairstyle among the black women community. You can style your dreads in many different ways. Dreads updo hairstyle is one modernistic and elegant updo hairstyle that a black woman can have. Simply beautify this updo hairstyle with a black silk band and beads to look fantastic.
7. Faux Locs Updo Hairstyle for Black Women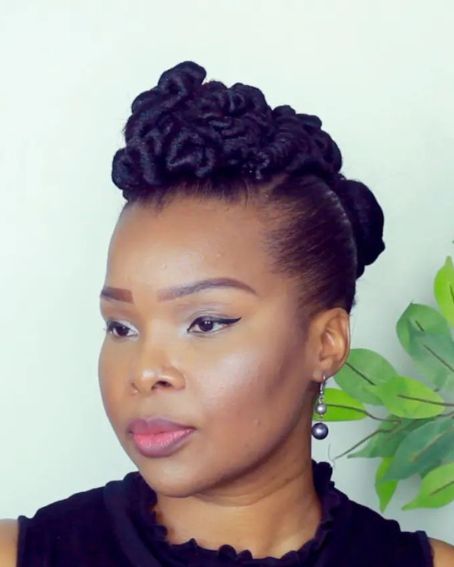 Create a faux locs hairstyle in your natural hair with a touch of Mohawk style. Choose this kind of updo hairstyle to have a stylish look. Get inspired by this stunning hairstyle you can wear it for functions.
8. Huge Twisted Updo Hairstyle for Black Women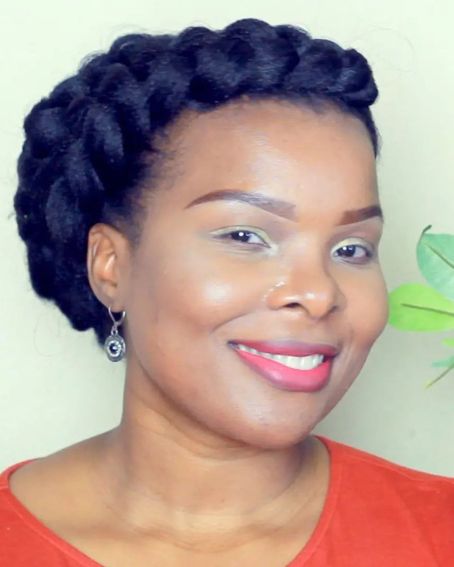 If you are a bride or bridesmaid searching for a gorgeous updo hairstyle, then you can go for this huge twisted updo hairstyle. Detangle your natural hair and create a huge twist and tuck them into an updo. You can easily create this hairstyle on your own.
9. Black Buns With Creative Side Braid Hairstyle for Black Women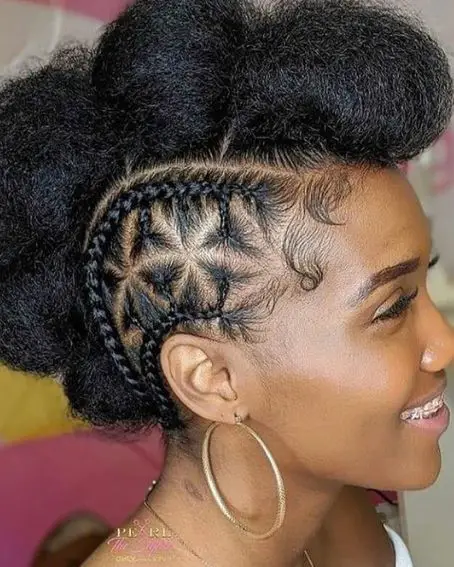 What a lovely way to style black women's natural hair! Try this Mohawk-style bun with side braids hairstyle to showcase the African queen in you. The side braided patterned dreadlocks are absolutely stunning with no doubt.
10. Blue Dreadlocks Twisted Huge Knotted Bun Hairstyle for Black Women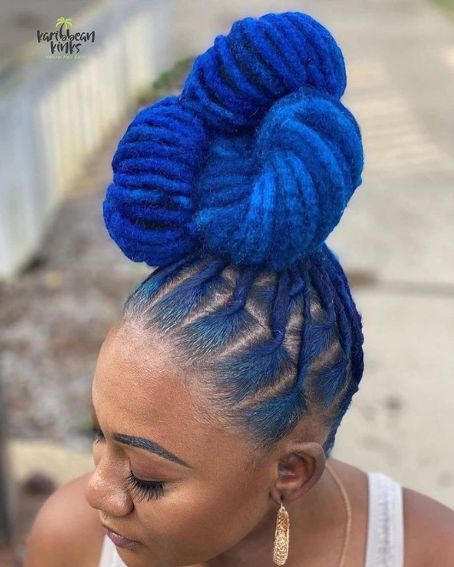 Bring out your stylishness with this unimaginable unique updo hairstyle. Box twist your blue natural dreadlocks and create a huge knot high bun. You will look gorgeous and trendy when flaunting this hairstyle.
11. Braided Huge High Bun Updo Hairstyle for Black Women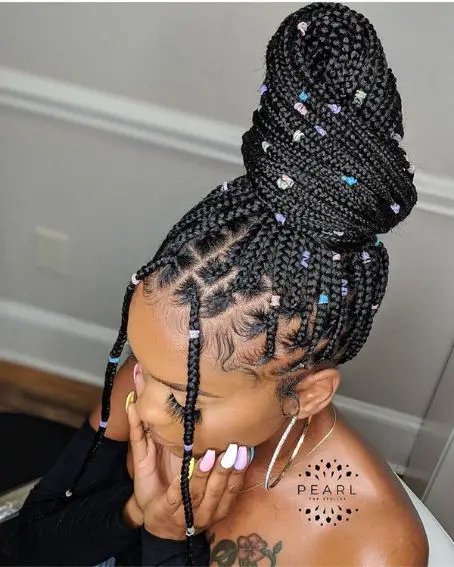 Recreate this amazing hairstyle and get ready for giggles with your friends. This hairstyle is absolutely a head-turner. Box braid your natural hair. Use a hair extension if your hair is short to make the huge high bun look dense. Leave some braid to hang in front framing your face. Accessorize this hairstyle with multicolor bands to highlight the braids.
12. Messy Updo With Curly Lengthy Fringes Hairstyle for Black Women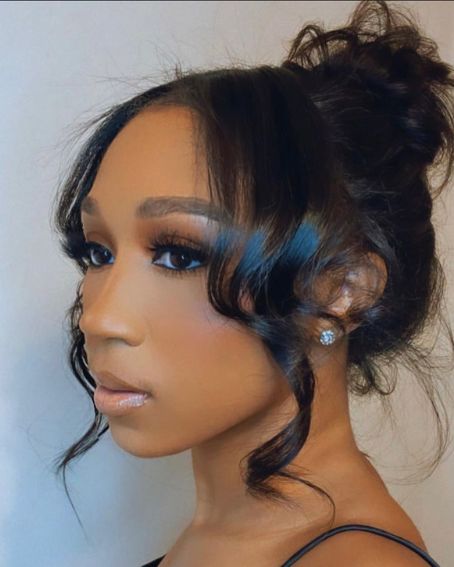 This elegant hairstyle is apt for attending weddings. Even a bride can pick this messy updo hairstyle which will look great with their wedding gown. The face-framing lengthy curly fringes reinforces your cheekbones.
13. Stunning Twisted Bridal Updo Hairstyle for Black Women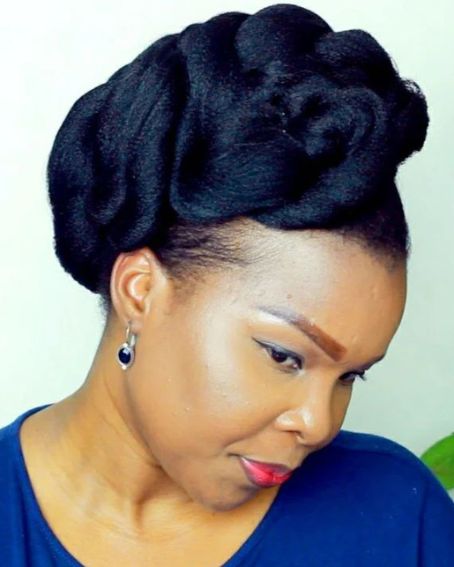 This hairstyle is for those who want to look glam at their wedding. This hairstyle really looks delectable on black women. Accentuate this updo hairstyle with grandeur accessories for the perfect wedding look.
14. Jumbo Voluminous Curly Bridal Updo Hairstyle for Black Women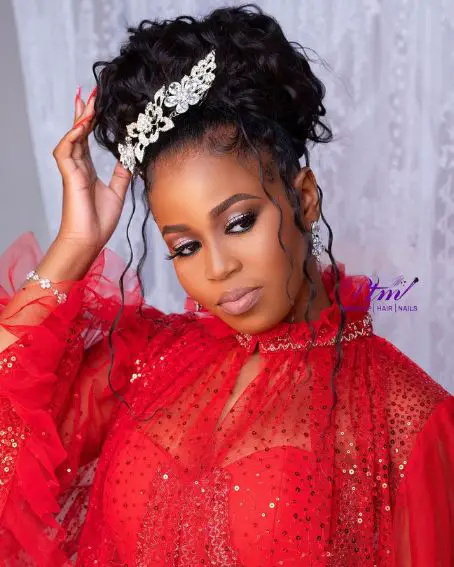 Simple yet striking perfect glam updo hairstyle for brides. A stone embellished hair accessory secured in front of the bun will do wonders. Let some strands of your curly hair hang loosely around your face for a lovely feel.
15. Twisted High Bun with Side Swept Twisted Bangs Hairstyle for Black Women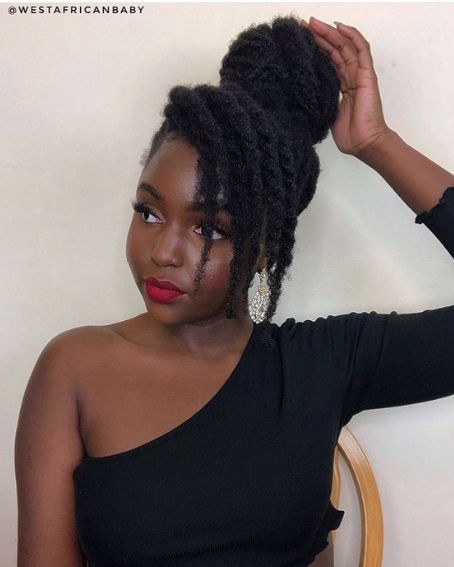 Flaunt your gorgeous natural hair like a celeb. A twisted high bun with side swept twisted bangs hairstyle is all you need to steal the day. This hairstyle with no doubt attracts others' eyes to you. You can opt for this hairstyle for parties or occasions.
Best Hair Tools for Bridal Hair Styles
You Might Also Like: