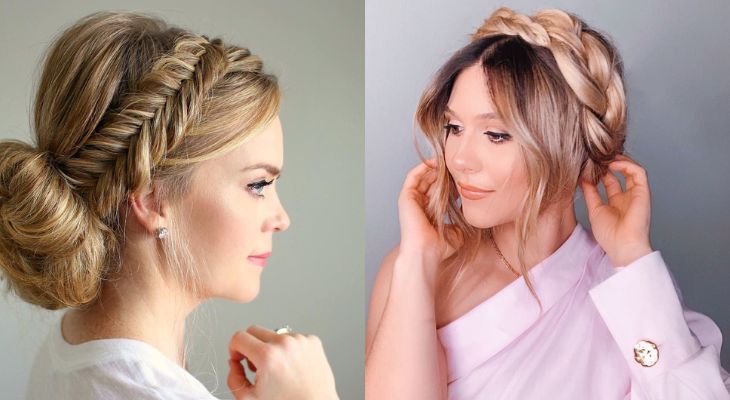 Flaunt your tresses with various amazing Updo hairstyles. If you love to style your mane with braids and updo then don't miss to check out this article. You can try these amazing braided updo hairstyles which will look gorgeous. Consider having these braided updo hairstyles for any occasion and event and also suits perfectly for your big day.
19 Gorgeous Braided Updo Hairstyles
1. Fishtail Ballerina Updo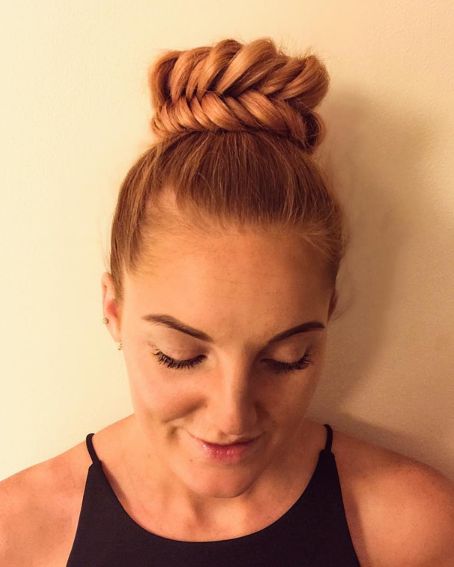 How unique and mesmerizing this updo hairstyle is! The fishtail braided hair is styled as an updo on the crown center. No doubt, you will look stunning with this fishtail braid ballerina hairstyle.
2. Braided Top Knot Updo Hairstyle
You will fall in love with this chic casual updo. This hairstyle can be attained by tightly pulling your hair and braiding it and making it into a top knot updo. No accessories are needed as this top knot looks really classy and stylish.
3. Peek A Boo Side Braid Updo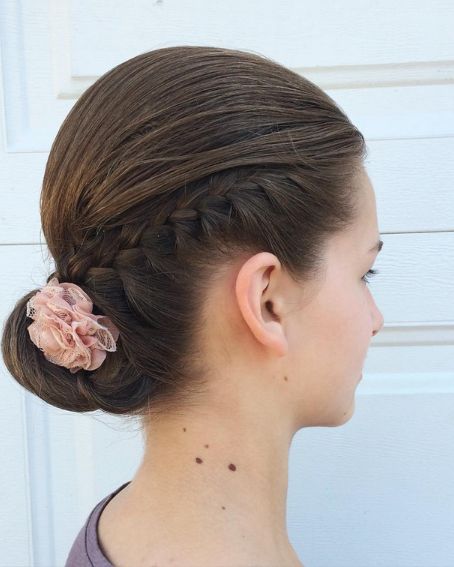 This pretty updo can be styled on your big day and even bridesmaids can go for this hairstyle. This peek-a-boo side braids are the key to this hairstyle. Style this updo with your wedding gown or party wear lifting a gorgeous appearance.
4. Romantic Braid Updo Hairstyle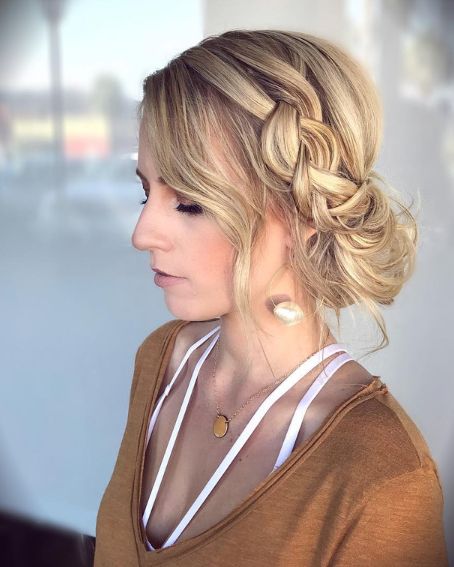 Highlight your blonde tresses with this stunning romantic and tousled braided updo hairstyle. As the name suggests, you can opt for this hairstyle for your dinner date and parties.
[ See More: Prom Updo Hairstyles ]
5. Dutch Braided Updo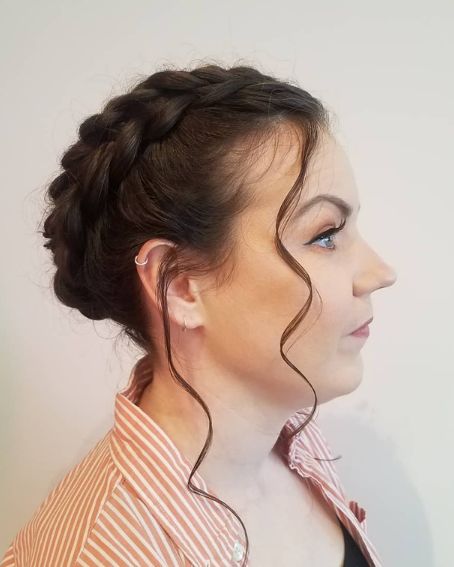 This Dutch braid updo is sure stunning. Braid your continuously from one to another end which is more like a crown. While braiding your hair leave out a few strands of fringes and near to the ear to fall out beautifully.
6. Braided Messy Updo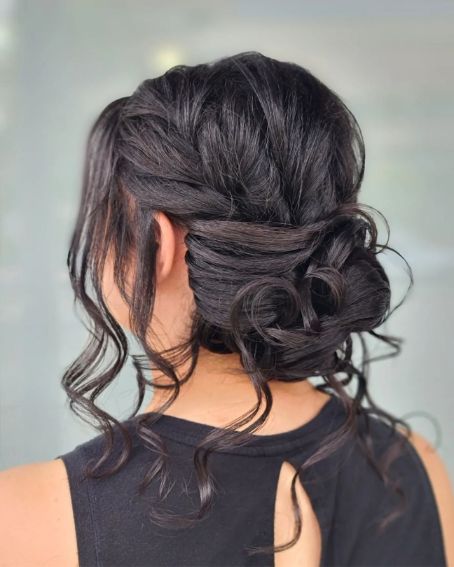 Stunning and glorious braided messy updo on a jet black hair. This hairstyle is tricky to make and hence a stylist's help is needed. The messy chic hairstyle even looks great for your weddings.
7. Crown Braid Updo Hairstyle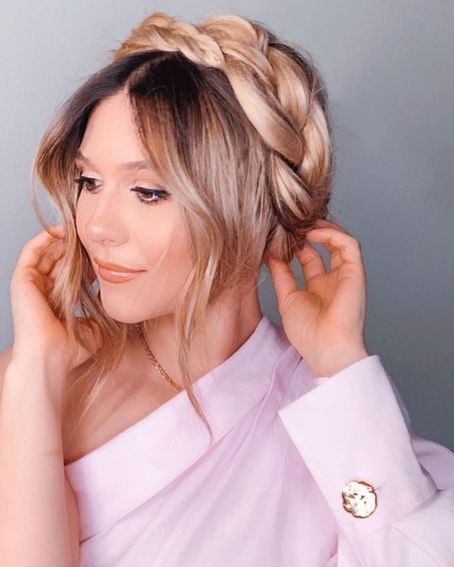 Apart from incredible, this crown braided updo hairstyle will accentuate your facial features. The face-framing wavy fringes and huge crown braid is absolutely a head-turner.
8. Classic Bridal Updo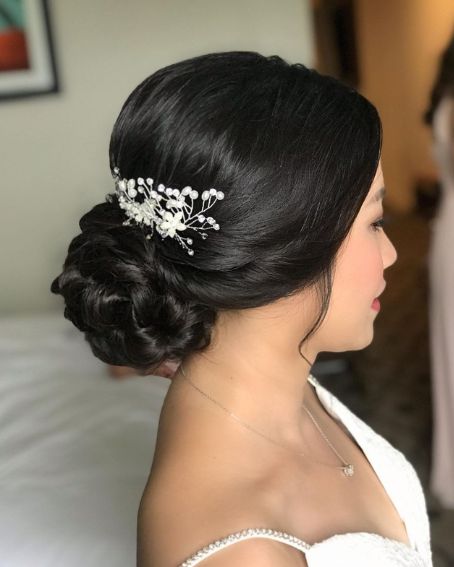 A classic bridal updo is a forever trending hairstyle. Brides rush over this classic updo to flaunt on their big day. This hairstyle gives the definition of neat and simplicity to brides.
9. Chignon Braided Updo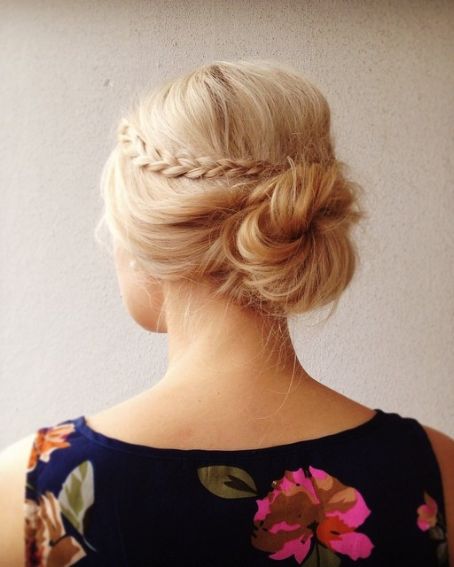 Get that Hollywood celebrity look with this chignon braided updo. Braid a few strands of hair and make a chignon bun with the remaining hair. Then wrap the braided hair around the chignon updo. You are sure to turn heads with this sophisticated hairdo.
10. Dutch Braid with Tiny Braid Updo
Jump into the party mood with this stunning four-strand Dutch braid with a tiny braid into rope twist bun hairstyle. You will be surprised by the compliments pouring for this amazing updo hairstyle.
11. Multi-Braided Updo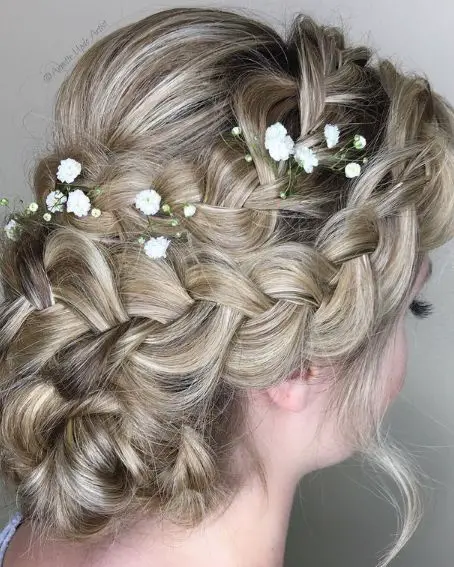 Braided updo for the grant events. That too this multi-braided updo hairstyle is grand and glam for brides. Braid your hair one by one loosely and tuck back into a soft updo. This mesmerizing updo hairstyle is hot on your big day.
[ See More: Updo Hairstyles for Medium Length Hair ]
12. Waterfall Braided Updo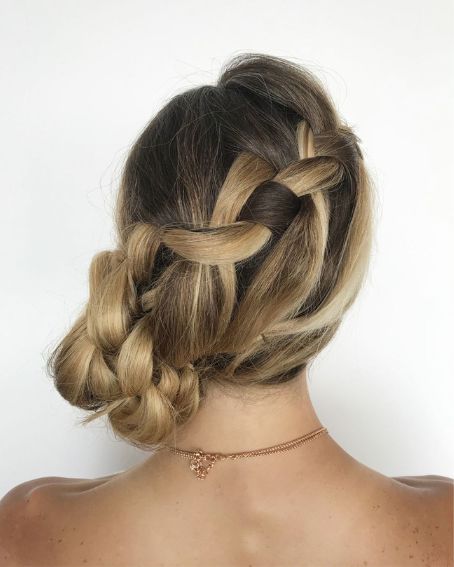 Looking for a unique stunning braided updo? Then try having this waterfall braided updo hairstyle. This tricky braids are peculiar that attract others eyes on you.
13. French Rope Braided Updo Hairstyle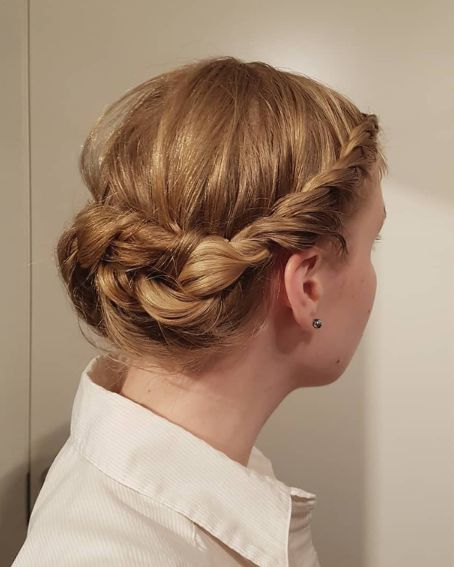 If you want to escape from the hot summer and yet look fabulous then opt for this French rope braided updo hairstyle. You can go casual with this hairstyle or even try having this for parties.
14. Updo with Braids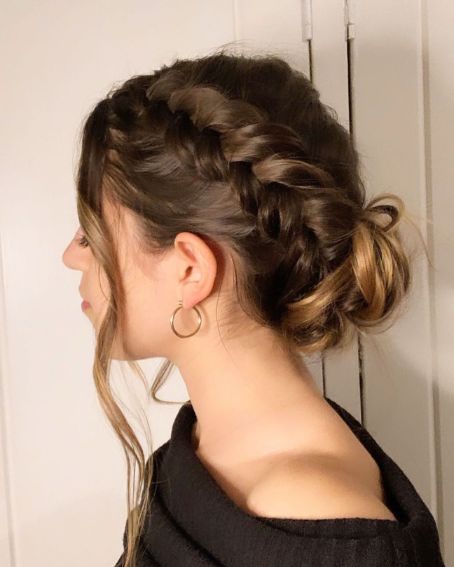 Updo with braids is easy to make. This stylish yet chic hairstyle is lovely and gorgeous. Try out this elegant updo with less effort that can go with casual to formal outfits.
15. Cute Braided Updo Bun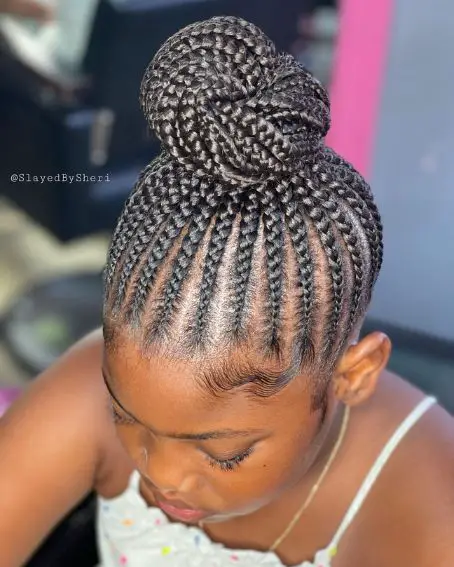 Don't underestimate the power of braids. This cute braided updo bun hairstyle is most common among black women with natural hair. Divide your hair into multiple partitions and braid it. Wrap the braided hair into a top knot high bun.
16. Low Updo Braid Hairstyle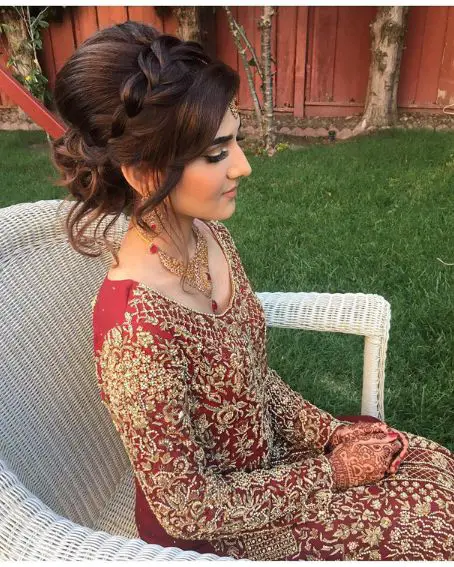 This hairstyle is for brides to look gorgeous at their wedding. A grand wedding outfit with this stunning hairdo can be the best choice for your big day.
17. Loose Braid Updo Hairstyle
Have a stylish and fabulous appearance with this loose updo with a Dutch fishtail braid hairstyle. It looks kind of messy with fringes here and there. Rock this hairstyle for any occasion.
18. Textured Braid Updo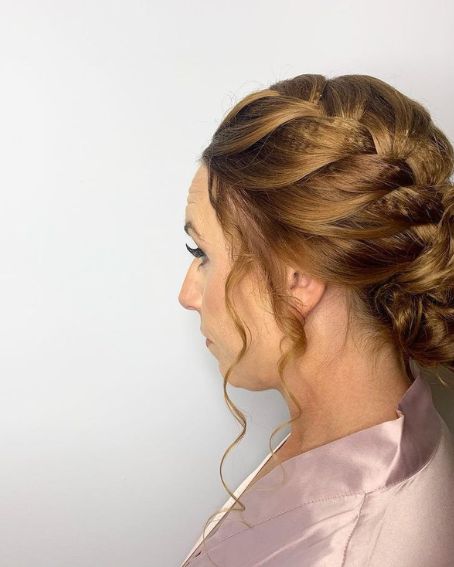 If you have thin hair, don't worry and get into this marvelous textured braid updo hairstyle. Brides and bridesmaids can try out this hairstyle for special days.
19. Fishtail Braided Updo Hairstyle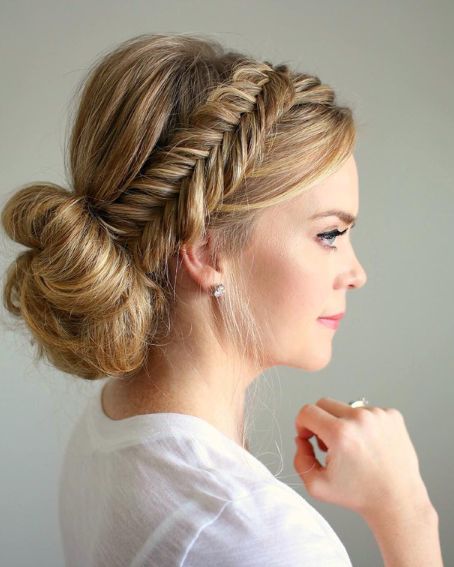 Looking for a new way to wear your boxer braids? Simply weave fishtail pleats and make a bun. This look is wonderful for festive occasions.
You Might Also Like: