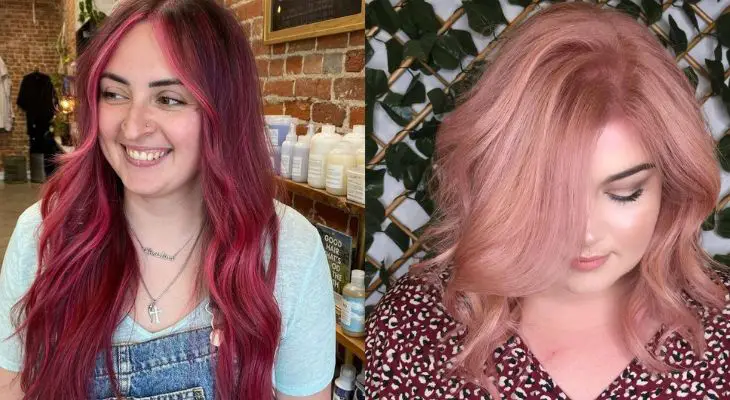 Hairstyle lovers want their hair more exclusively, not only with hairstyles, but also with different color shades for hair. There are many colors used for hair, particularly with these red shades. There is a variety of red shades like copper, burgundy, red-highlight, brownish red, dark red, etc., In the below articles, we would see some red Hairstyles and haircuts ideas.
17 Most Delightful Red Hairstyles and Haircuts
1. Long Wavy Red Hair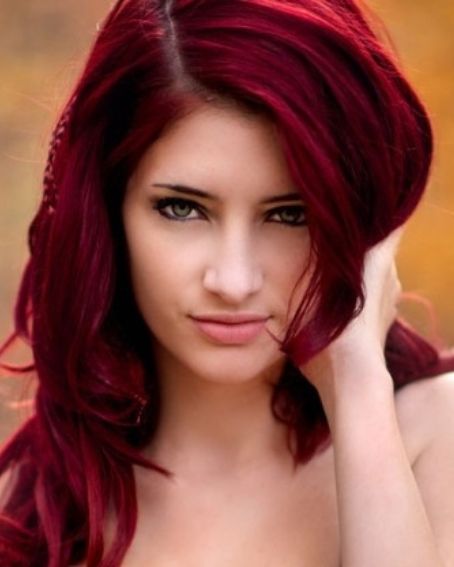 Vibrant red hair makes it unique and attracts everyone. Very stylish and trendy setters love this shade for their skin stone. Choosing this shade, the hairstyle looks straight and feather at the edge. It is the most iconic and artistic one for you.
2. Short Red Hair Bob With Bangs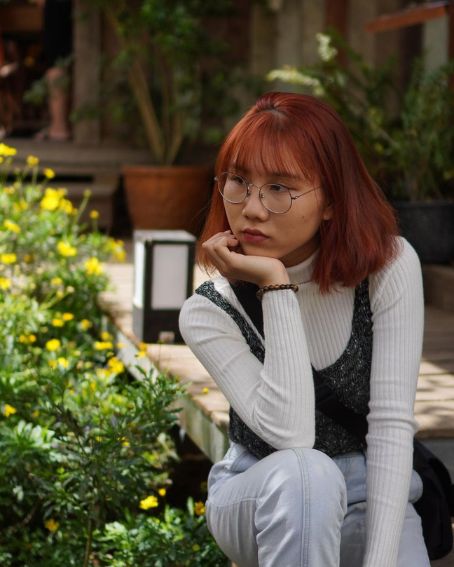 Short hair is very cute passionate, daring, and warm looking. A dark red shade with wandering takes you to next level. Fringe in this hairstyle looks classy appealing and simply gorgeous.
3. Cute Curly Red Hair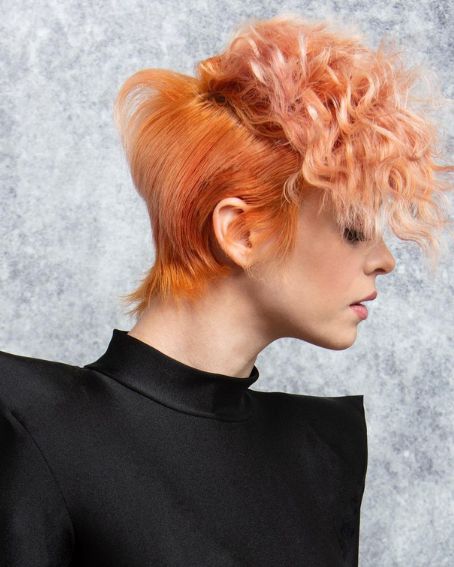 A shade of light red to the hair looks dazzling and the color is carefully selected for this particular short curly hair. Accentuate for a round face and curly waves on the top of the head look stylish around the group.
4. Ruby Red Bob Hairstyle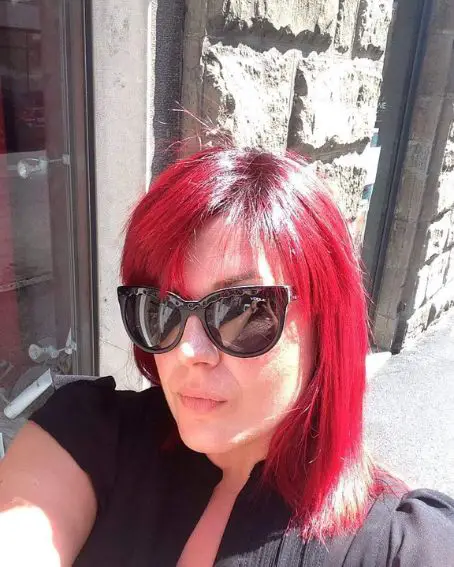 Bob hairstyle with ruby red shad is the perfect combination for a trendy look. It is an eye-catching style in the crowd. The style is a great strength for young adolescents and the touch with bob makes a stunning at parties.
[ Read: Hairstyles For Blonde Hair With Bangs ]
5. Light Auburn With Curly Hair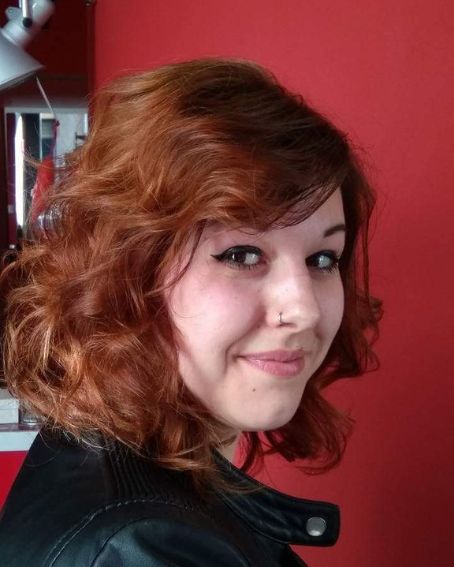 A Subtle rise of this hairstyle in auburn color looks fashionable and voluminous. Loads of ringlets in a style make young and shades create a splendid appearance. 
6. Burgundy Red Shade Curly Style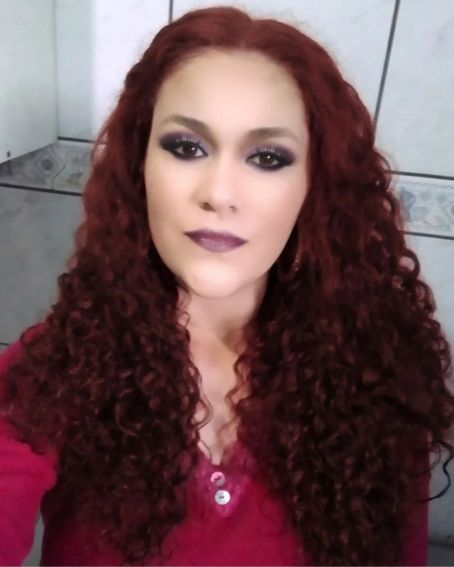 A glamorous and sophisticated hairstyle with this burgundy shade is always unique and splendid. Make use of this style for occasions and create a trend for you. Bouncy curly hair with this shade make the hair to look very thick hair and well-groomed.
7. Ginger Red Hair With Bangs
The lightly feathered with nourished reddish hair makes vibrant and looks like Brazilian girls. Especially with this ginger red color hairstyle face looks more youthful and bubbly appearance. This hairstyle is super-hot for the frostier time of year.
8. Red And Orange Highlights With Short Bobs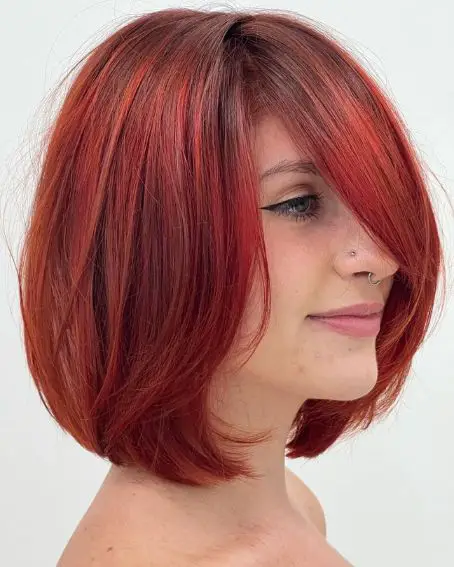 A good color combination of red and orange nourished in a blended straight bob hairstyle is very gorgeous and adopted with a mesmerising look. It is an unusual look and suitable for fair skin girls.
9. Red Pixie Cut Hairstyles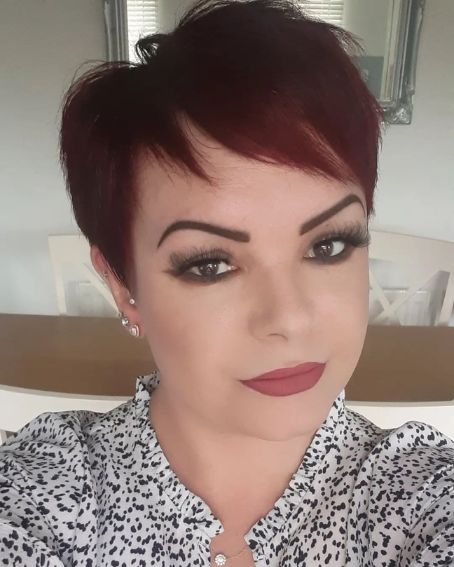 The Revolutionary Red color of the Pixie Hair is always amazing. It is perfectly suited for both men and women. More shining with this red color shade makes fashionable in the crowd. It needs less care and don't need to spend time on hairstyle every day.
10. Dark Neon Red Ombre Banged Lengthy Hair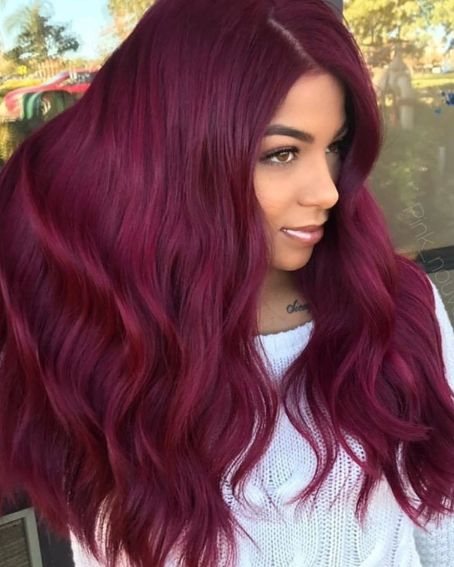 In the hot season, the neon red ombre hairstyle is best for the young age group. Smooth and wave layered length hair makes you confidence and bright . This style gives stunning and artistic look to express yourself.
11. Red Short Curly Hair With Messy Curls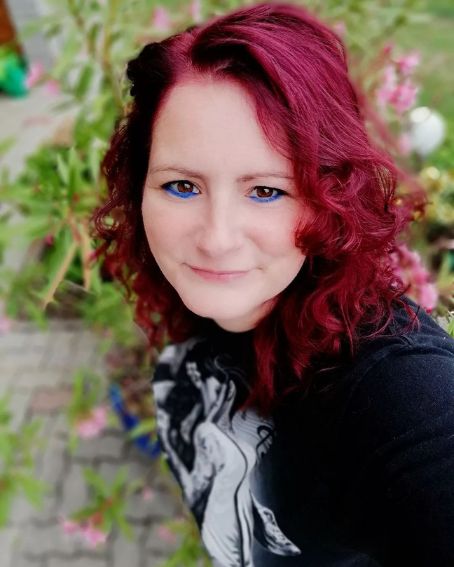 The red-Purple color shade is very unique and stylish shadow that always give a stout and mature girlish vibe, that will surely catch everyone's eyes. The shades and hairstyle keep the vibrancy and intensity of the hair. Try with this combo colors which help to nourish your hair and also makes you more beautiful.
[ Read: Curly Hairstyles With Blonde Hair ]
12. Rosewood Balayage In Wavy Cut With Bangs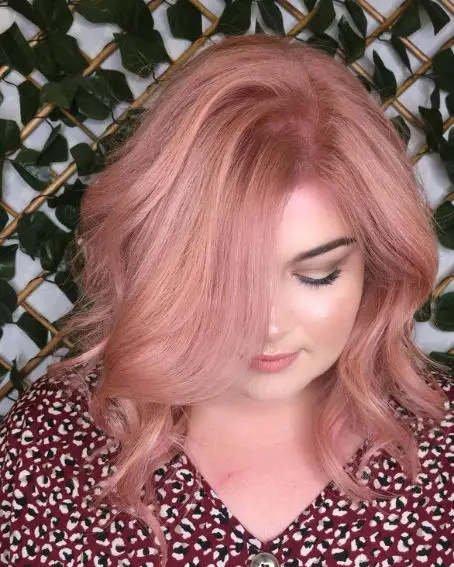 Coloring with Rosewood red shade is a most fascinating style for all women of any age. The face-banging frames make your chick bones look prominent and classy to the face. The shoulder-length wave hairstyle makes a tremendous look and stylish way. 
13. Long Raspberry Red Hairstyle
If your hair is longer than the shoulder, use this brunette shag with raspberry red coloring is a perfect combination for this particular hairstyle. Very fascinating and trendy bang hair makes beautiful and low maintenance. Shiny shade is always give a breeze and cool appearance.
14. Red And Brown Shaggy Layered Hairstyle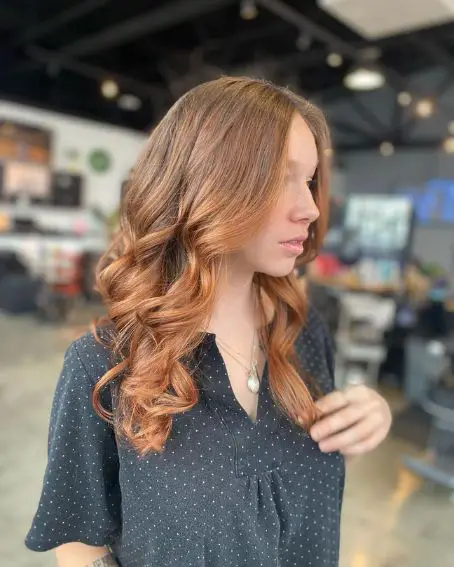 The Natural color shade is always best for hairstyles. Red and Brown color glooms highlighted the shaggy layered hair and bouncing in the air. Using a curling iron, create a larger waves which is best for parties and occasions.
15. Ruby Red And Black With Bang Bob Hairstyle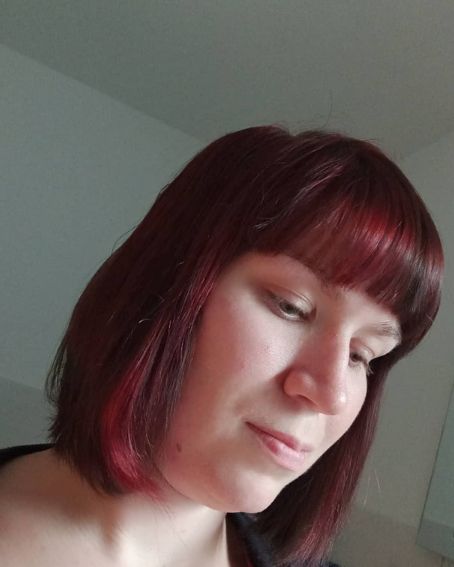 Modern hairstyle for women makes stylish challenge in every aspect. You can get modern trendy appearance with this Ruby red and black bang bob hairstyle. Always it should be choosy for western women and the coloring part add extra beauty.
16. Brown And Dark Red Hidden Wavy Hair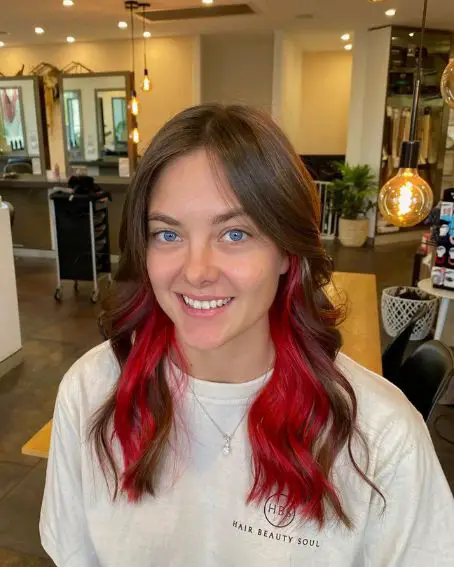 This hairstyle is for one who is not getting time to do any style for their hair, follow this type of hairstyle with natural brown color hair, hidden Red shades is present in lengthy part of the front hair. It is a very unique style and elevates your total glow.
17. Burgundy Red For Lengthy Hair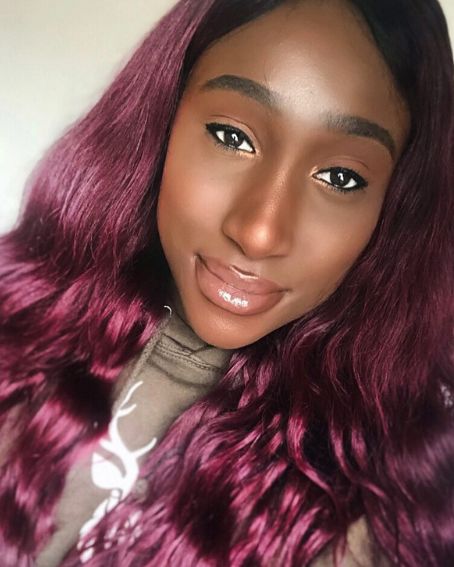 A popular choice of dusky skin is Burgundy Red for long and shiny hair. Because Red color suits all types of skin color hairstyle. Even if you had short curls, burgundy will nourish and glow with their hair. Red color inspires you a lot and it is always best for the fur. 
You Might Also Like: