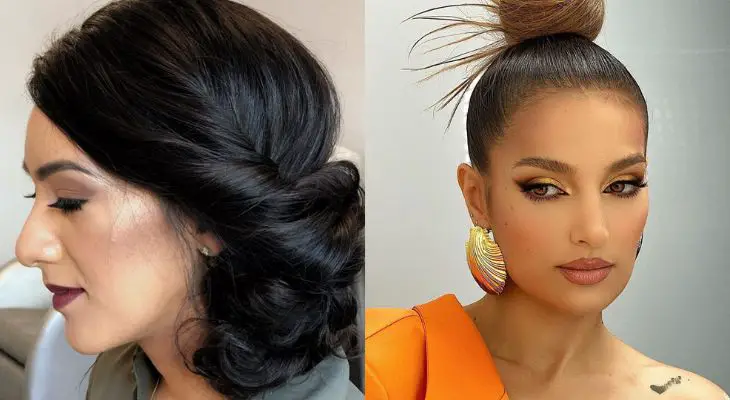 The bun is said to be a most versatile hairstyle and you can pair it with any event, occasion, mood, season, outfit, or personality. Especially bun hairstyle for long is a gift, by which you can simply tie the long flowy locks in a low bun or topknot and do the work in your house. If you want to go to any parties then do some little changes in the hairstyle to get a beautiful bun and start to go. Keep reading to find some ways to style the hair in a bun.
18 Super Easy Bun Hairstyles for Long Hair
1. Low Bun Hairstyle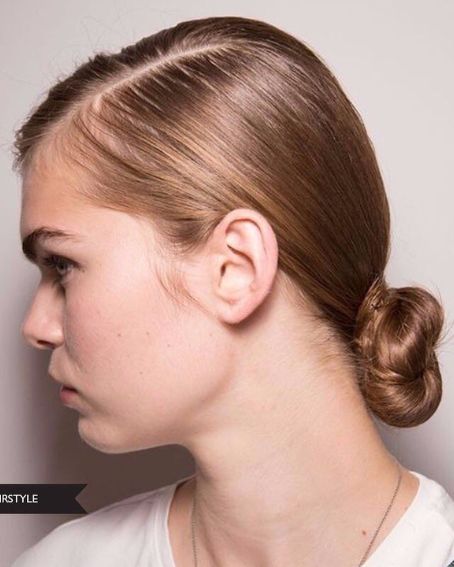 If you are going to some occasions and events, you can choose elegant hairstyles. But you can get a classy and natural hairstyle when you choose a low bun hairstyle. If you are going to a business meeting, it is better to choose a cute low bun.
2. Top Knot Bun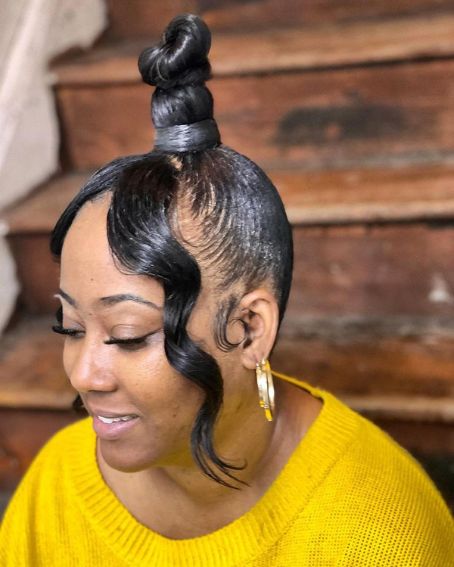 If you want a stylish hairstyle, it is better to opt for a top knot bun. Start creating this look by twisting your hair into a bun at the top of your head and pulling it into a high ponytail. You can use a hair donut if you are trying to make the top knot bun more voluminous and full.
3. High Bun With Accessories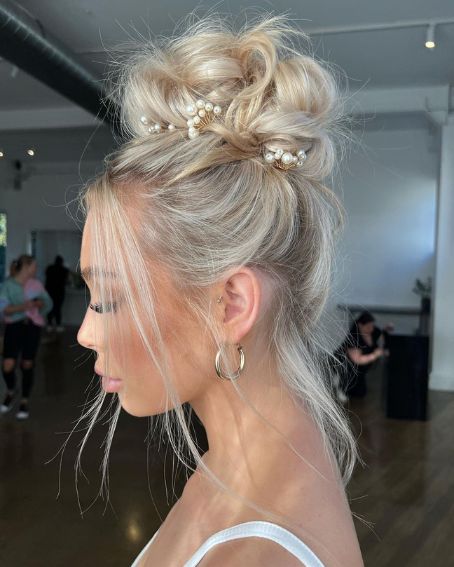 High bun hairstyles are always a popular choice among brides for a classy and trendy look. A high bridal bun gives you a beautiful and sophisticated view. Its accessories add a splendid finishing touch.
4. Messy Space Bun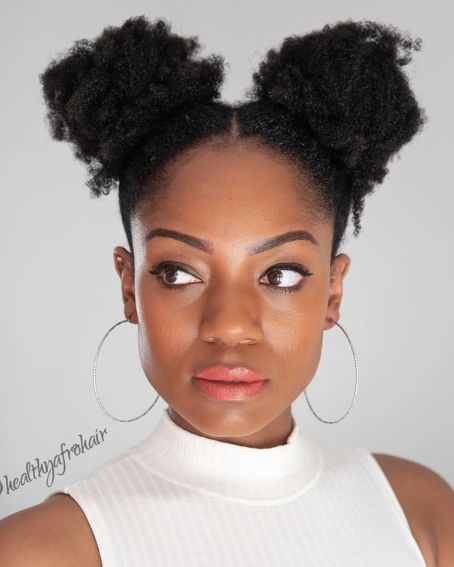 A messy space bun hairstyle gives a whimsical and cute look by enhancing the usual style. Use a comb to part from your forehead to the nape of your neck, then pull the hair in half and fold it to create a messy space bun look.
[ Read: 40 Glamorous Bun Hairstyle Ideas ]
5. Braided Bun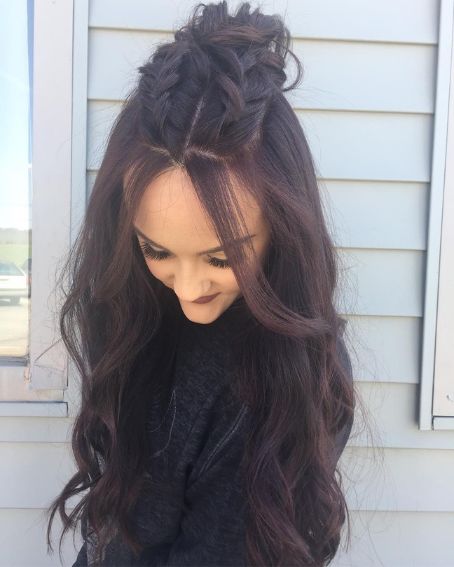 Braided buns are the best way to get the hair out of your face. With Simple buns adding a braided style give your hair some glam. These braided buns only take a few minutes to put together.
6. Half-up Bun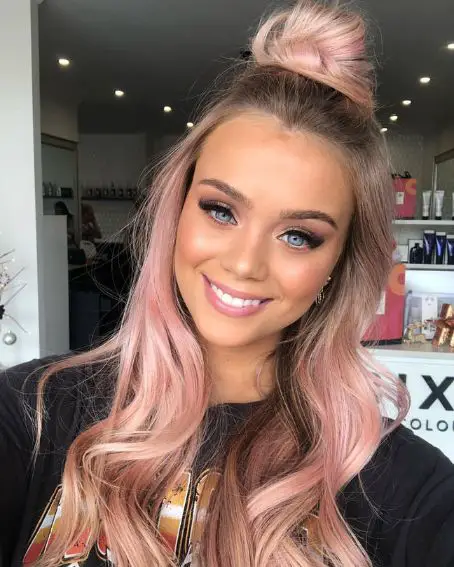 Half bun hairstyles with a bit of flair can make you look very stylish. Section the top half of your hair into a tight ponytail, then secure it with an elastic. Then, twist the loose hair around the base and use a quick hairspray to set the half-bun hairstyle.
7. Bantu Knots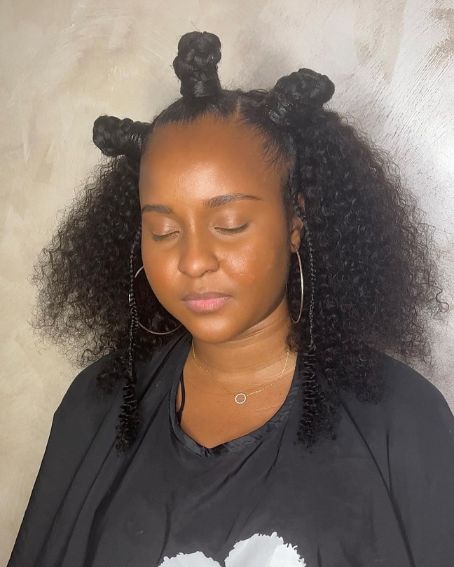 Bantu knots are one of the most mesmerizing looks around and there is a lot to like about this protective style. It is very famous because any natural or even relaxed textured hair can wear them.
8. Pineapple Bun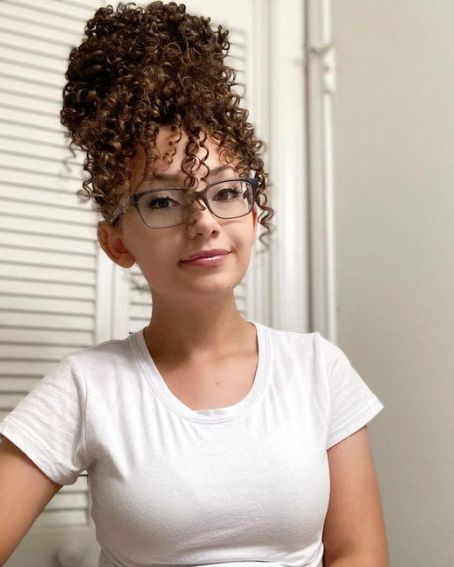 A pineapple bun hairstyle will keep your curls loosely layered on top of your head while you sleep. It has the power to style curly hair overnight. This hairstyle resembles the crown of a pineapple, hence the name pineapple bun hairstyle.
9. Messy Bun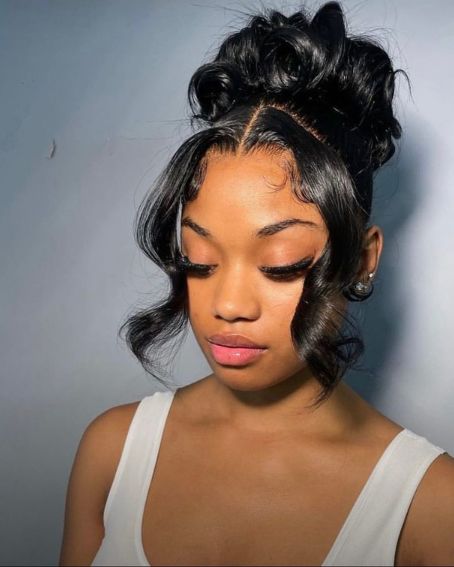 A high, messy bun will do wonders for petite women who want to add a little extra height or tall women who want to elongate their figure. This sculpted style requires you to pull the hair a little tighter than usual to ensure it stays in place on top of the head.
10. Chignon With Side Swept Bang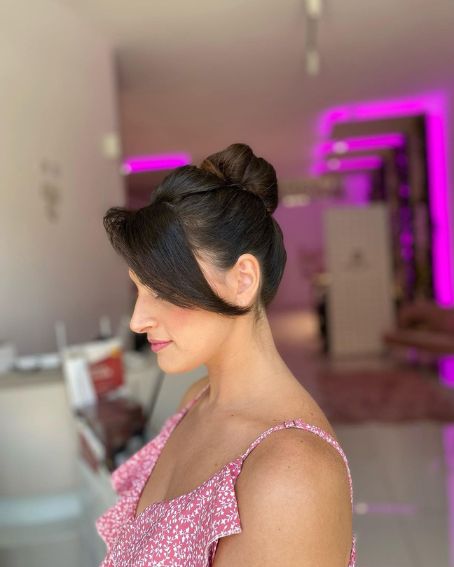 A chignon is classic, feminine, and very simple to do. It is a perfect hairstyle for the morning when you have lesser time to style. Leaving bang on the front side gives you a ravishing look.
11. Princess Bun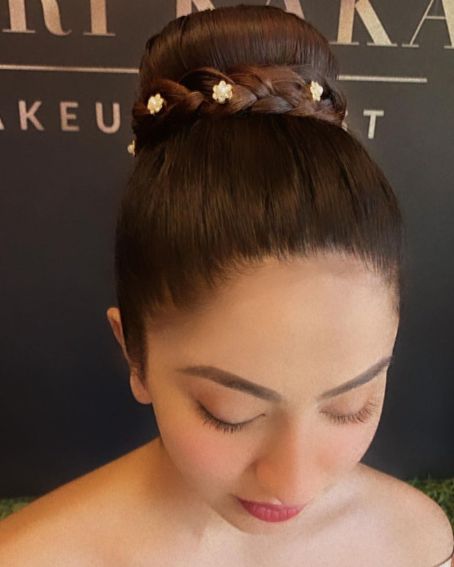 Princess bun is a pretty and neat hairstyle you can finish in 10 minutes. So you have been looking forward to any wedding party in your family and want to look extremely beautiful? Then have this princess bun style to grab everyone's attention.
[ Read: How to Do a Messy Bun with Long Hair ]
12. Side Bun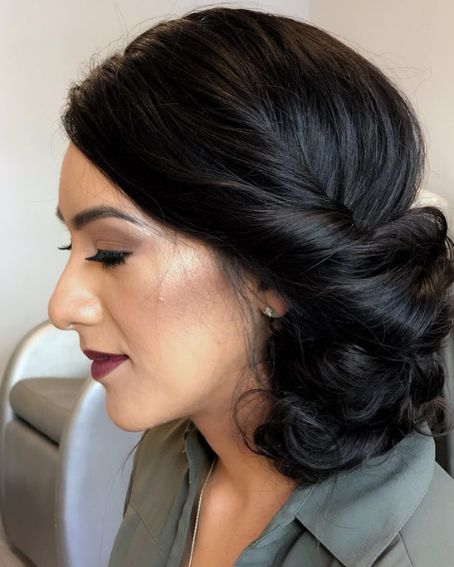 A side bun is a cute and quick hairstyle that suits any hair type. This kind of bun hairstyle can be done in many variations depending on where you are going. A side bun will give you a more sophisticated look for a wedding, business meeting, or another formal event.
13. Sleek Bun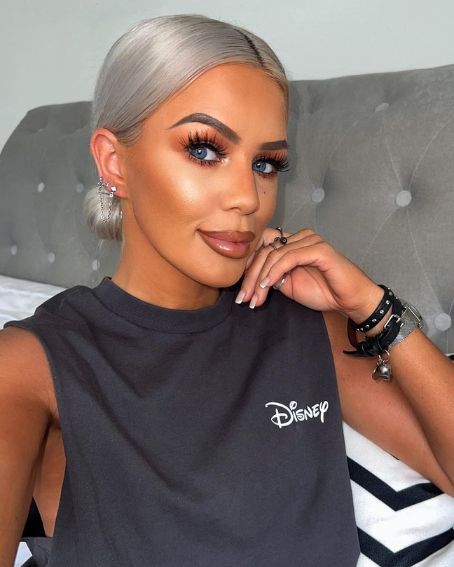 If you don't want to look boring? Don't worry you will have a solution for every problem. Try this sleek bun, to create this style comb the hair back into a bun for the very sleek and to get a smooth base.
14. Relaxed Bun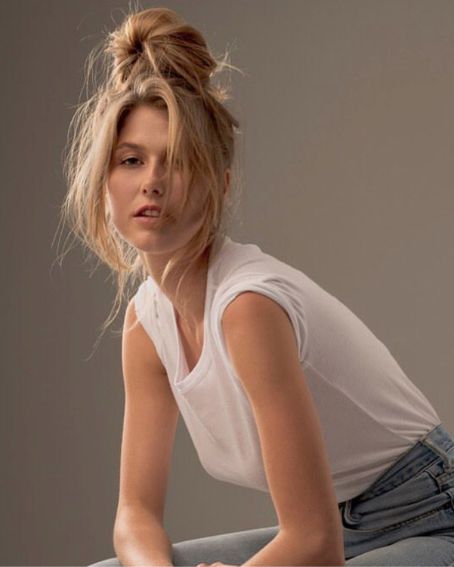 When it comes to feminine hairstyles, this relaxed bun is as girly as it gets. No matter what age you are, it will fit perfectly and grant you a good-looking appearance.
15. Bun With A Bang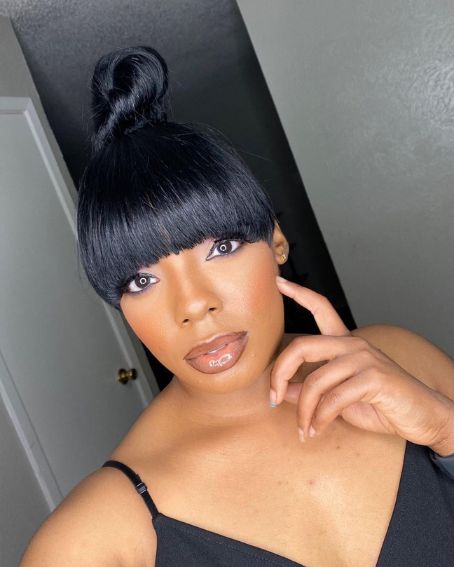 Bun with bang looks deceptively intricate but it is super simple to achieve this style. Embrace your inner look with this excellent hairstyle. Bang touching eyes are fabulous and don't forget to give some make-up on your eye.
16. Stunning Updo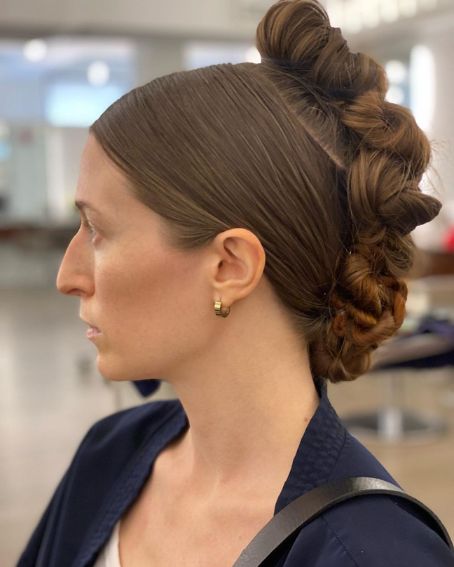 Updo is ideal for several special occasions. This stunning updo is elegant, stylish, and classic and will help you feel more confident. Many celebrities mostly pick the gorgeous updo for parties and festivals.
17. Glided Bun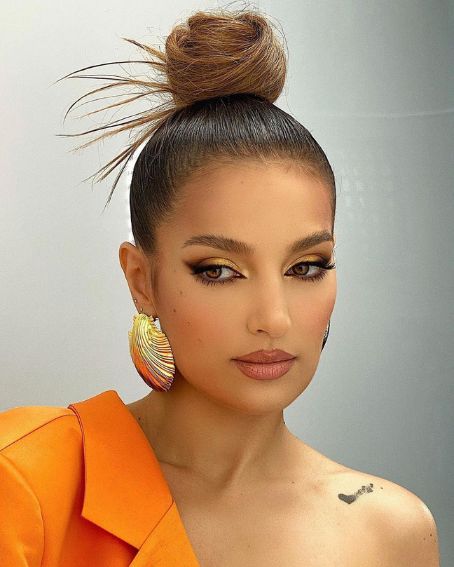 Heading to a formal event? Wearing glided bun will offer you a live-in look with this modern timeless classic. With the right kind of accessories, you can get the perfect view.
18. Voluminous Bun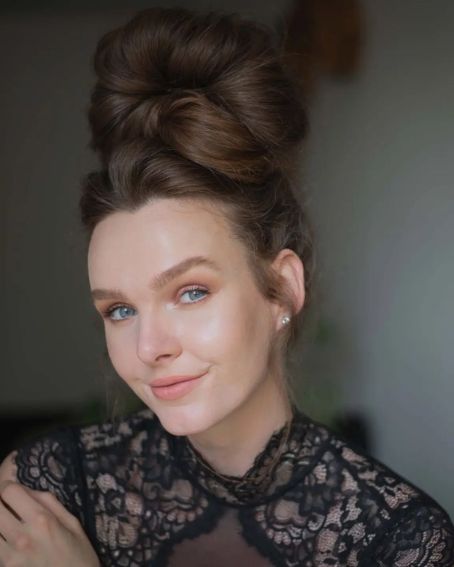 The voluminous bun is an astonishing hairstyle, to achieve this, wrap the hair loosely and tie the bun with the help of a claw clip. It imparts a traditional and neat look, you can opt for any casual occasions.
You Might Also Like: