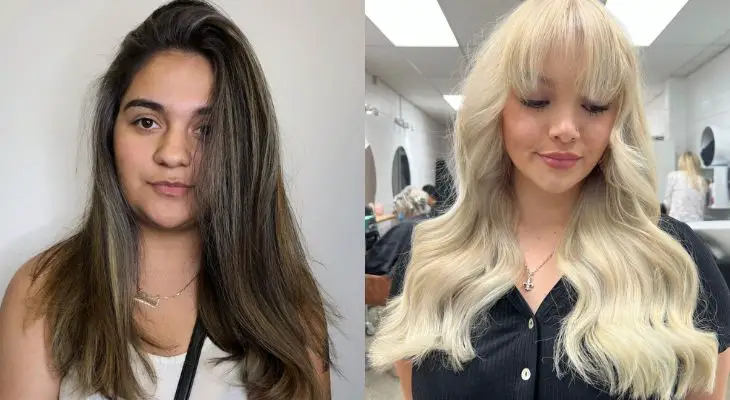 Long hair may be difficult to manage for you, but the right haircut can make your hair look absolutely gorgeous. When you have long hair, it may not be right to think that your locks will look limp and lifeless. Choosing the perfect haircut for your hair can change the beauty of your hair. In general, when you choose healthy and elegant haircuts for your long straight hair, your hair can look completely unexpected. By continuing to read this blog, you will know what kind of changes you can make to your long straight hair and amaze everyone.
18 Most Amazing Haircuts for Long Straight Hair Ideas
1. Golden Beige Flipped-out Long Hair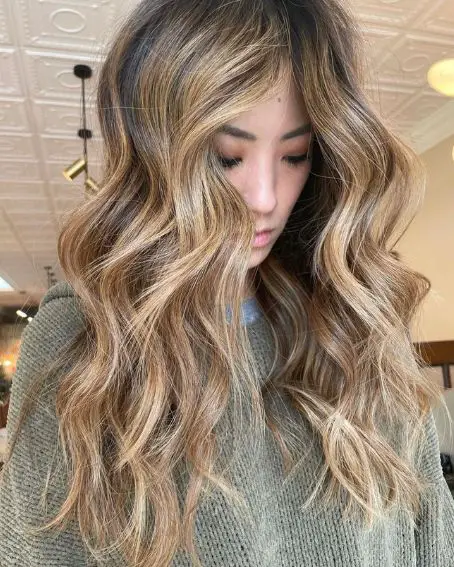 If you have long straight hair, you are ready to take on the classic look. Multiple layers provide extra body to your hair. A deep side section makes a stunning layer to one side, solving it in a slightly messy but completely gives elegant style.
2. Neat Long Layers
The Ultimate look of this hairstyle consists of multiple layers of face-shaping strands. Whether your hair is slightly wavy or pins straight, it's a sophisticated and timeless cut. 
3. Brown Braided Hairstyles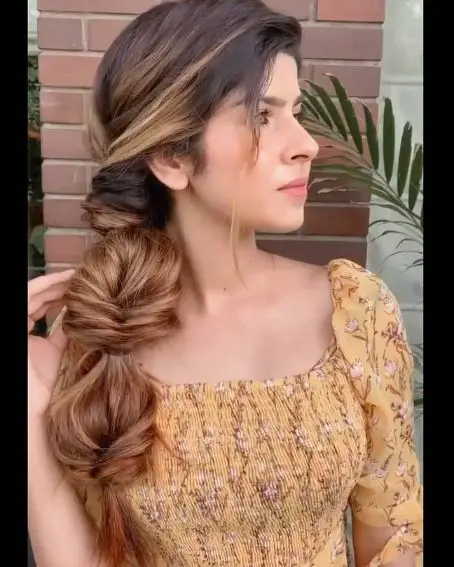 This beautiful triple braid works as a luxurious hair accessory while providing a fresh look with a braided detail that keeps the front locks from falling on your face.
[ Read: 15 Best Braided Hairstyles For Older Women ]
4. Long Layers With Golden Waves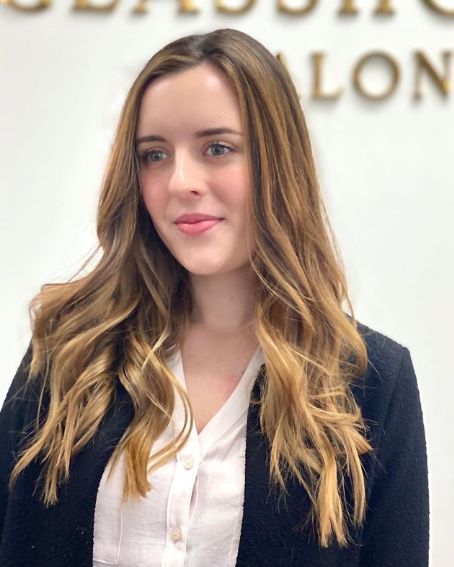 No matter the weather, you can bask in the sunshine all year round with this blonde hairstyle on a warm beach. The depth at the roots and the bright shade makes this hairstyle look natural. Style some low heat waves or wear flowing and straight tresses.
[ Read: Wedding Hairstyle Ideas ]
5. Face Framing Long Straight Hair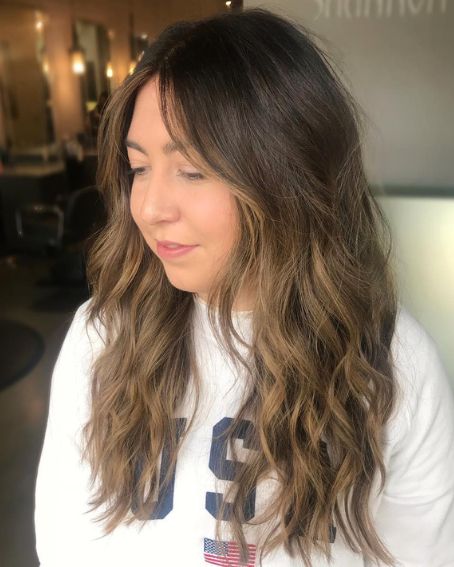 The layers of this hairstyle add volume and movement to very long hair. The length changes from sweet and girly to feminine and sophisticated. The hand-painted trending color technique highlights and creates a contemporary touch. Soft styling with curled ends gives it a traditionally feminine feel.
6. Creative Blonde Ombre Hair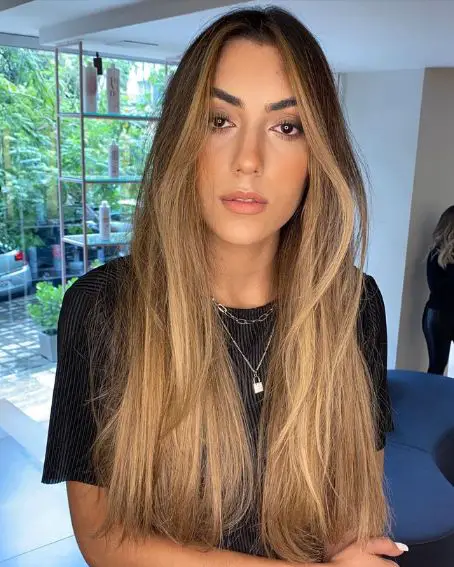 Locks of various shades of blonde ombre hairstyles create the effect of blonde. It is a low-maintenance hairstyle and does not require permanent staining. It suits wonderfully girls with grey, green and blue eyes. 
7. Fishtail-wrapped Braided Ponytail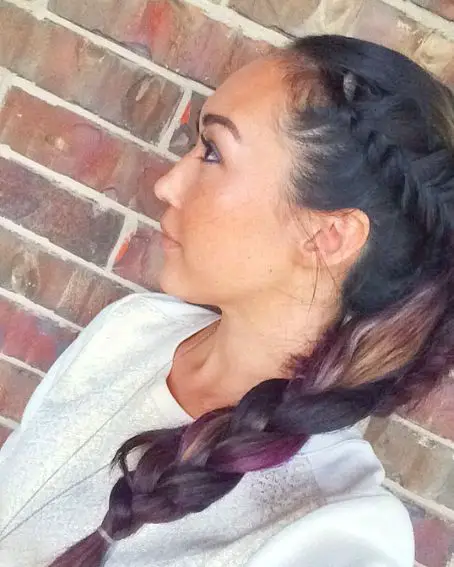 Great styling ideas combined with some hairstyles like fishtail-wrapped braids and ponytails. This crown will shine anywhere from a fishtail and pony to an outdoor wedding. To replicate it, leave a thick hair section from the front hair strands and pull the rest of the strands into a high ponytail. 
8. Long Brunette Shag With Subtle Highlights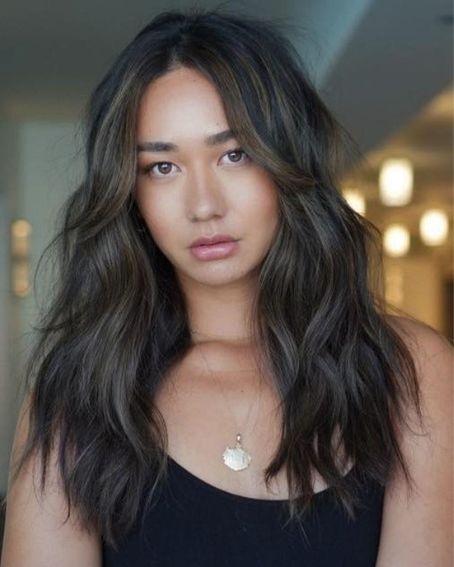 If you want a fresh color without a drastic change, consider a long brunette shag hairstyle with subtle highlights. Applying a bright color to the base of your hair creates a glowing effect. The choppy hair ends accentuate the hair's health, while subtle layers retain things soft. 
9. Silver Blonde Layers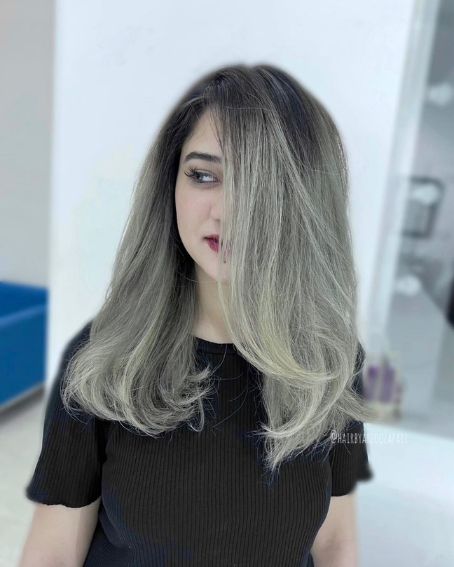 This hairstyle with silver-blonde layers creates a shiny, elegant, and new appearance. This is the best hairstyle for businesswomen.
10. Soft Caramel Blonde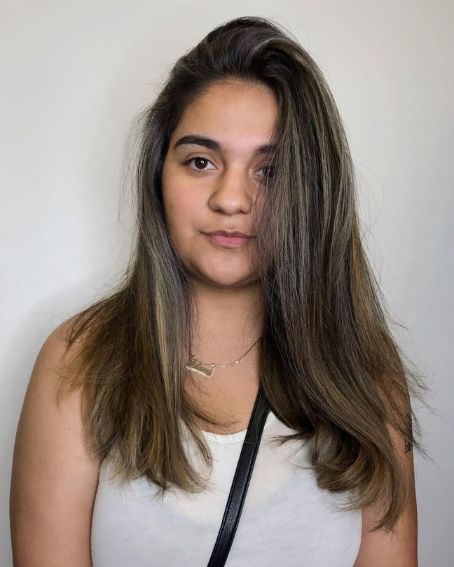 This soft caramel blonde hairstyle is a great long haircut that has shape without thinning the ends too much. This balance can be achieved by centering the layers around the face. Spice up the highlights a shade lighter to accentuate the silhouette.
11. Long Hair With Long Bangs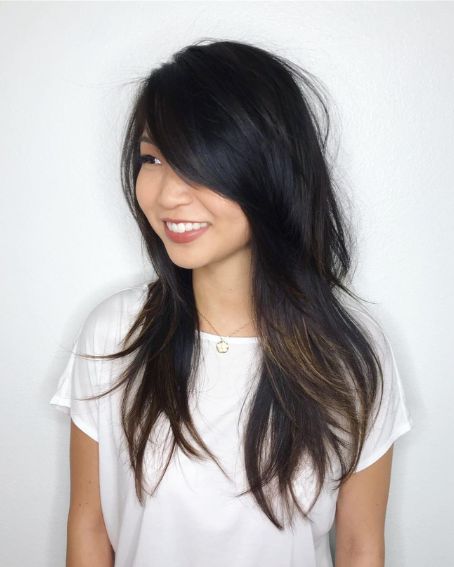 Start this hairstyle for your long hair with these gorgeous long bangs. Make a wide fringe to get an elegant appearance. If you have straight hair, you don't need to do much styling after each wash. You need to keep your hair long and healthy if you want to get the desired results.
[ Read: Long Layered Haircuts With Bangs ]
12. Purple End Long Straight Hair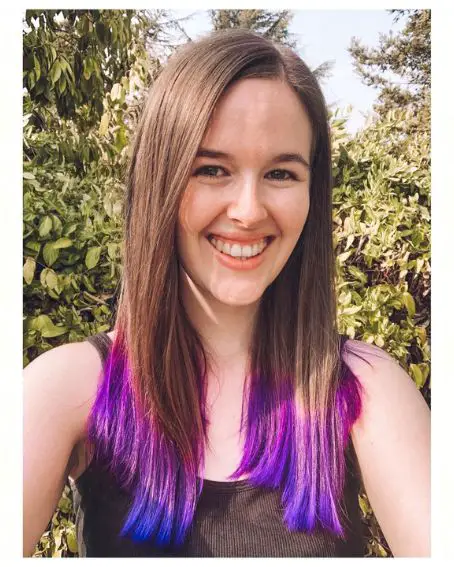 If you want to add purple to your blonde long hair, then it is a good decision for you to choose this hairstyle. Purple ends will help you to make look beautiful and attractive. This purple color is as popular as red and gives you a bold and unique look that everyone loves.
13. Long Straight Ponytail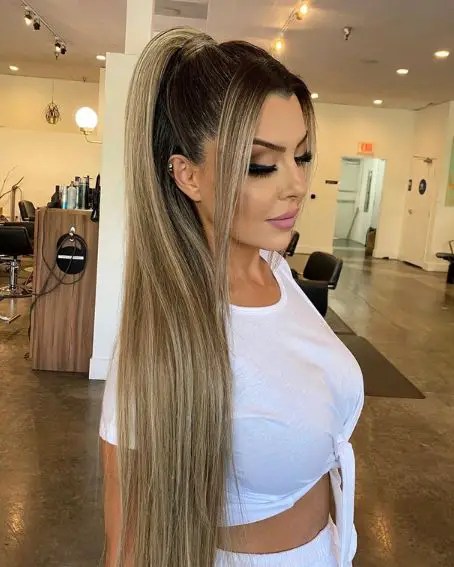 Your straight hair doesn't have to be short to make it work for you. A high ponytail hairstyle look with long straight hair is perfect for special occasions like weddings or parties.
14. Platinum Hairdo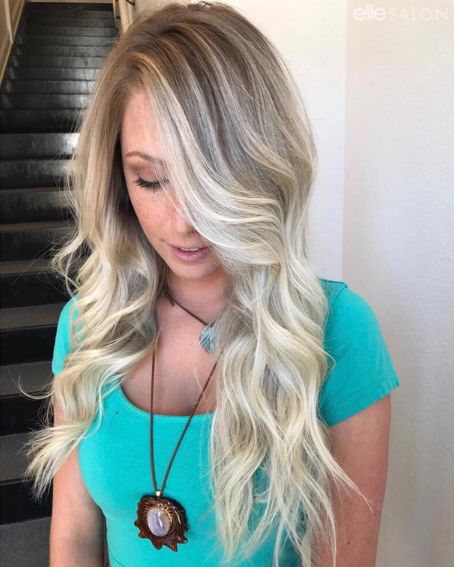 Platinum blonde always has its own uniqueness in terms of hairstyle. Platinum and blond shade is a popular combination something laidback as well as glamorous. This is the reason that platinum stands out among all the other blonde hair.
15. Blonde Fringe With A Bang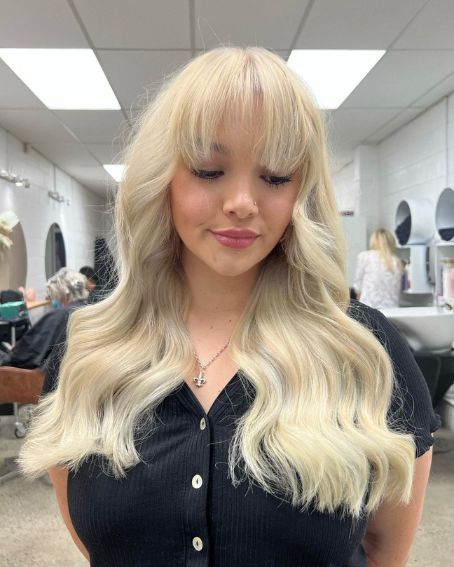 A blonde fringe haircut with bangs takes your beautiful hair in an effortless way. It makes way for a quick update whenever you need it.
16. Shiny Volume Hair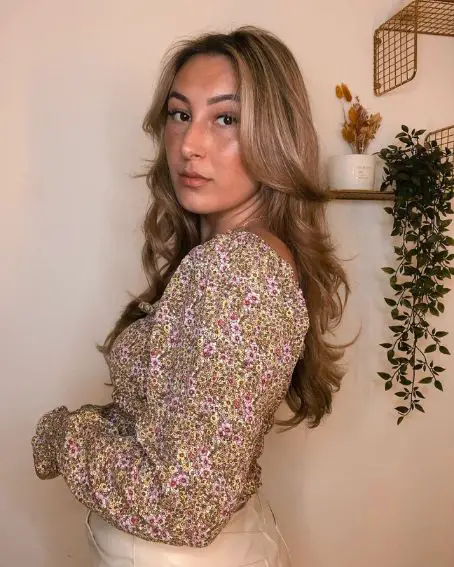 Shiny voluminous long hair has cut bangs that serve trendy yet sophisticated new hairstyles. The multi-layered haircut is great at adding texture to this straight hair. There are many ways to define this haircut, but shiny voluminous hair is best if you are searching for varying lengths and textures.
17. Long Fringe With Bangs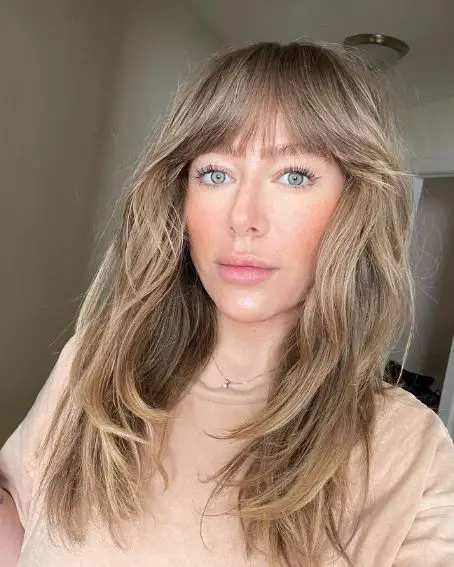 Bangs with a long fringe can be difficult to work with. But its bangs are incredibly versatile to transform your hairstyle. Bangs keep your hair from covering too much of your face. When you choose this stylish hairstyle, you can get a look that is attractive and extra talented.
18. Edgy Side Braid With Volume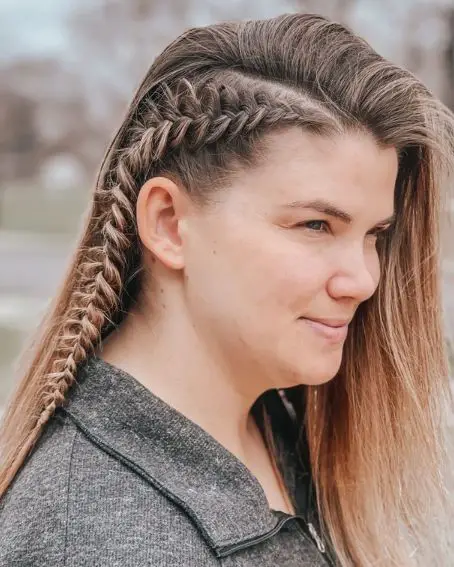 If you are looking for a totally trendy and stylish hairstyle, then this might be what you need. Nothing gets better than the dramatic edgy side braids with volume hairstyle. This bold hairstyle will definitely make you stand out. Additionally, it will give you a fashionable and elegant look.
Best Products For Straight Hair
You Might Also Like: