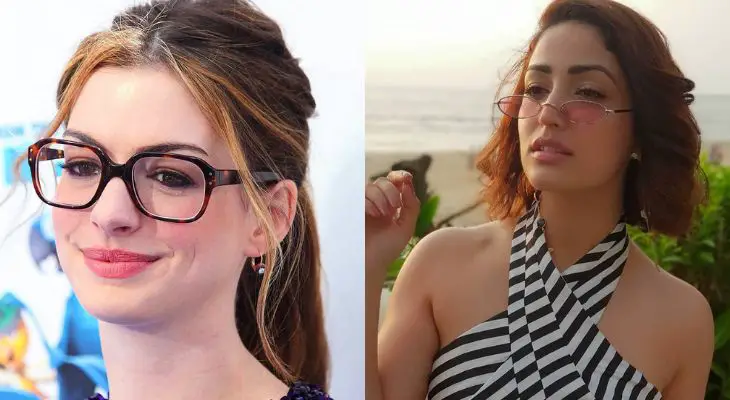 Whenever you step out, people will gaze at your style and look. That is why it is important to present yourself in a graceful manner. A hairstyle is the essential one which complement your overall look. Wearing glasses that suit your hairstyle is quite noticeable which will enhance your personality, style, and attitude. A sunglass protects your eyes and adds style as well. Let's get into the article that exhibits a few amazing hairstyles with glasses for you.
20 Amazing Hairstyles With Glasses
1. Tightly Pulled Ponytail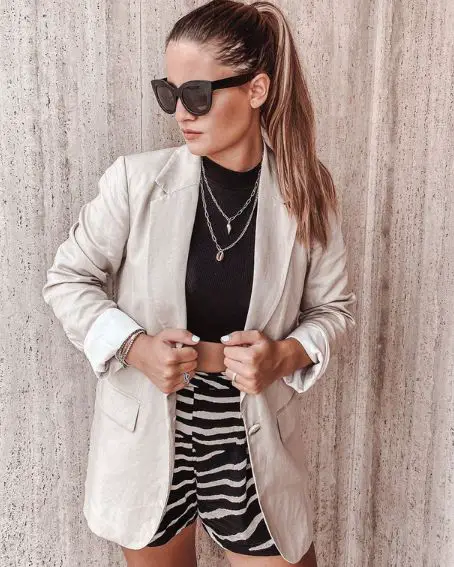 A high ponytail is a chic hairstyle and when paired with sunglasses, you will be looking highly fashionable. Tying back your hair will accentuate your glasses and facial features.
2. Long Wavy Red Hair with Bangs
This is a cute pretty appearance one can have with the glasses. The bangs beautifully sit on your forehead which emphasizes the round-shaped glasses.
[ Read: 30 Cute And Easy Ponytail Hairstyles to Try Now ]
3. Mid-Parted Textured Free Hair with Sunglasses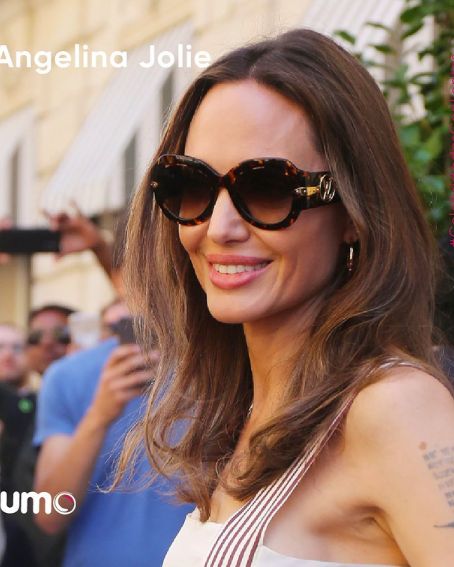 This free hair with sunglasses look is perfect for your casual outings. Just a simple t-shirt and jeans will look great and fashionable with this hairstyle and glasses. You can opt for this style even for your holiday outings.
4. Blonde Straight Hair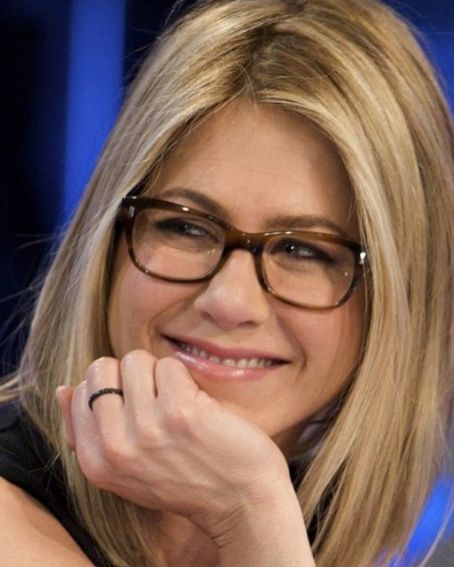 A blonde straight hair can be the style you are looking to match with with your formal glasses. The shiny straight blonde hair is set free to highlight the glasses, especially if you have a round face.
5. Side Parted Twisted Bob Hairstyle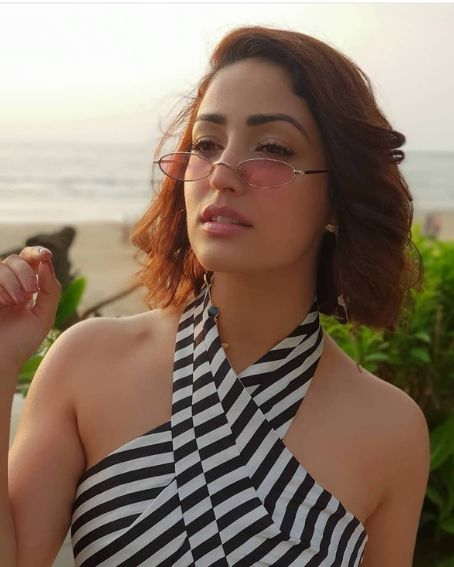 So much sass and elegance in this glimpse. If you want to appear sheer and stylish at the same time, try having this hairstyle and glasses. Side part your bob hair and just twist the ends. Wear a glamorous outfit that will work great.
[ Read: 30 Most Delightful Hairstyles for Short Curly Hair ]
6. Unraveled Curls Hairstyle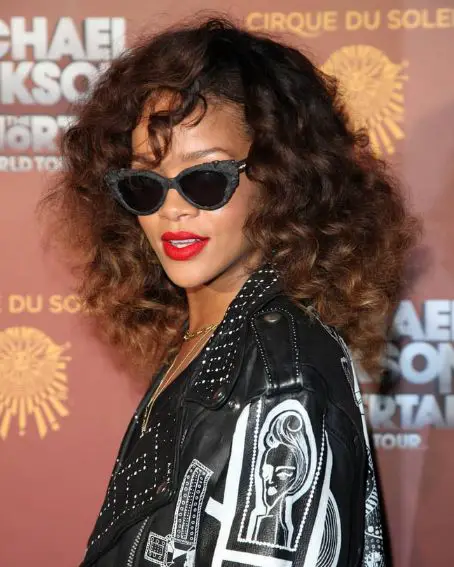 To go sassy and stylish, pick this unraveled curls hairstyle with jet black cat eye sunglasses. This kind of look elevates your fine jawline. Your unraveled curls will grab the attention of your hair and facial features along with the sunglasses.
7. Blonde Short Wavy Bob Hairstyle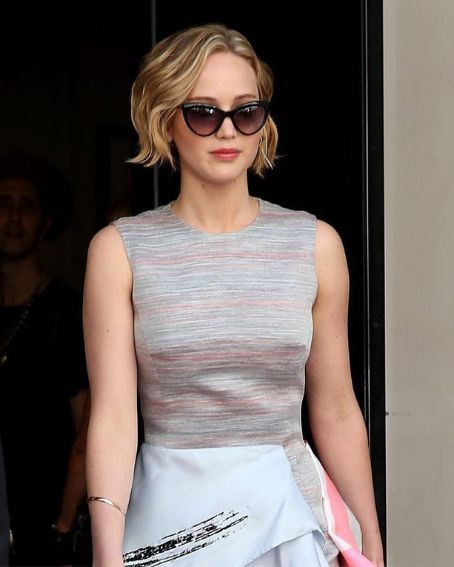 Sporting this look can attain confidence, boldness, and attitude on your face. The wavy short bob blonde offers an ever-stylish glow without dismissing the beauty of the sunglasses.
8. Braided Bun with Big Sunglasses

Never miss having this amazing hairdo that looks beautiful with big sunglasses. Braiding your hair entirely and tucking it into a low bun can make your face visible fully. Wearing big sunglasses with this hairstyle is mesmerizing.
9. Very Short Platinum Pixie Cut with Rectangular Frame glasses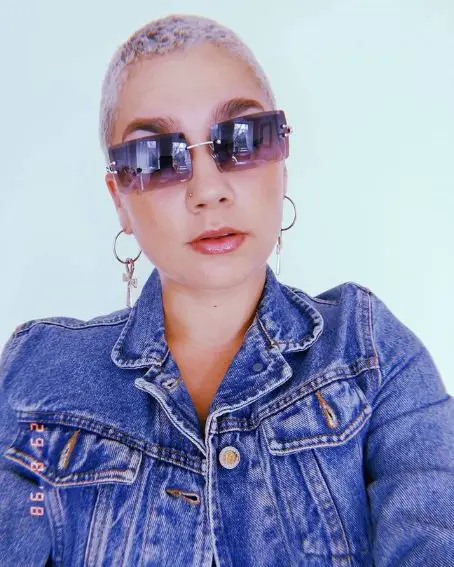 This very short pixie cut and rectangular frame glasses combine well which offers a stylish and fresh look. The short pixie highlights the glasses so well along with your facial features.
10. Kinky Curly Thick Bob with Big Frame Glasses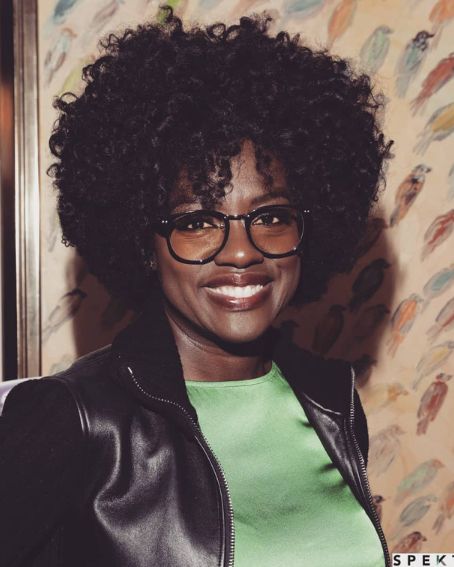 A big frame glasses and kinky curly thick bob make for a great companionship. This style makes your face look slimmer and your hair looks thicker and denser. This way of styling is a great way to showcase your curls and glasses.
11. Tight Hair Bun with Purple Shaded Round Frame Sunglasses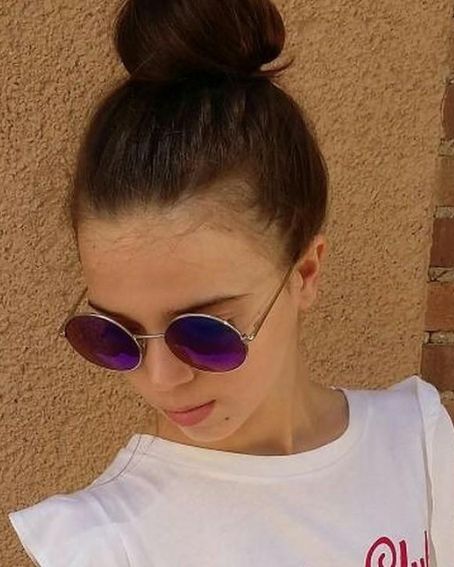 A tight bun with sunglasses is obviously the fashionable look you can have with your chic modern outfits. Go with this easy-going no-fuss style for your casual outings like shopping, sightseeing, etc.
12. Mohawk Hairstyle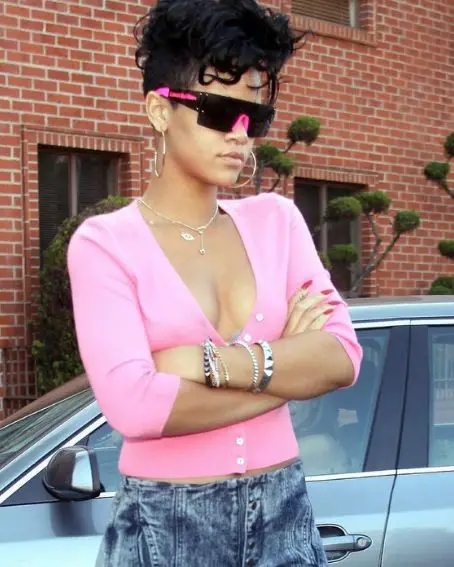 When you want to look all classy and sassy with sunglasses, this hot trendy Mohawk hairstyle is the best pick. The combination of black and pink sunglasses is apparently noticeable with this hairstyle.
13. Blonde Highlighted Messy Ponytail with Curtain Bangs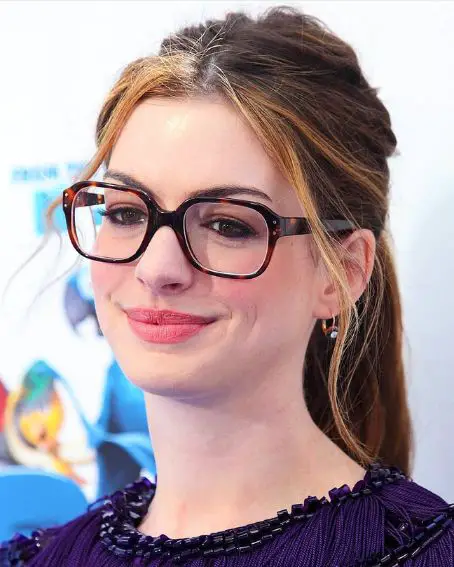 Achieve a sweet pretty face with this messy ponytail with curtain bangs with this box frame glasses. The waving blonde highlighted curtain bangs draw attention to the glasses.
14. Ombré Curls with Stone Embellished Big Sun Glasses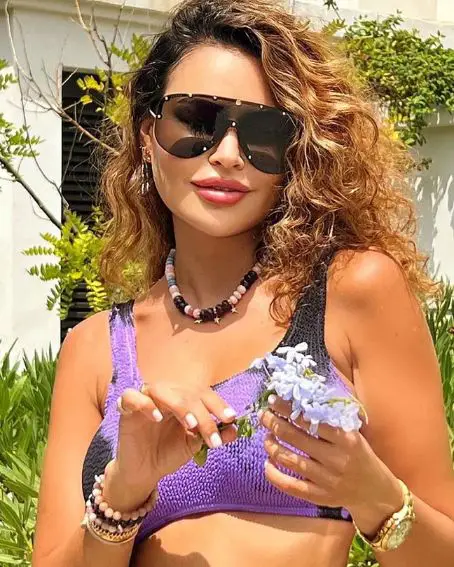 Turn on your vacation mode to rock this style. This may offer an absolute gorgeousness. A fewer ombré curls hair is side swept and the rest of the hair is put back. The stone embellished big frame sunglasses and this hairstyle looks stunning even on your swimsuit.
[ Read: Most Inspiring Hairstyles For Short Hair]
15. Textured Bob with Wavy Ends and Asymmetrical Bangs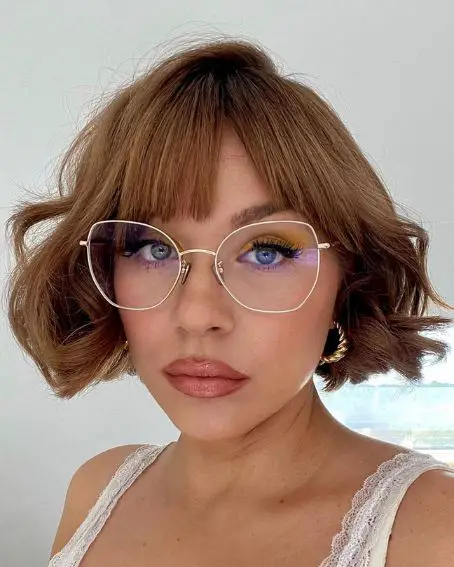 The textured bob with wavy ends and asymmetrical bangs ultimately gears up with this stunning glass. This look can accentuate your facial features, especially your beautiful eyes.
16. Blonde Long Pixie with Lengthy Bangs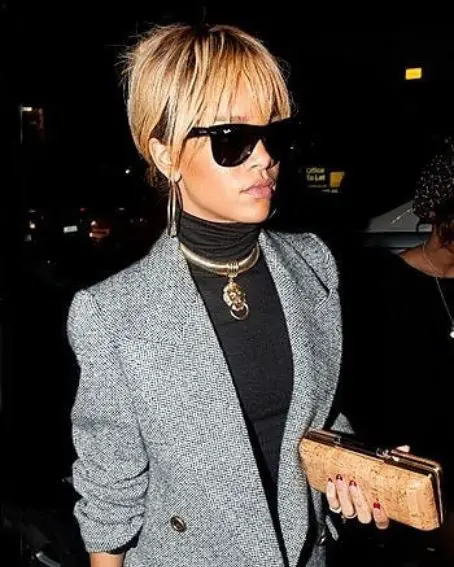 A black sunglass and a blonde pixie meet up to create a brave and sexier glimpse. The lengthy bangs settle calmly within the glasses. This look makes your face look even smaller and hotter.
17. Neat Low Bun with Grandeur Cat Eye Glasses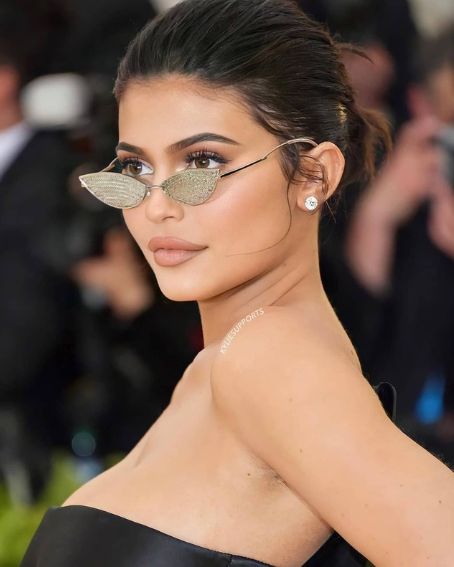 Consider opting for this neat low bun hairstyle which can emphasize your beautiful grandeur glasses. In fact, you can work on this style matching with party wear.
18. Side Parted Shoulder Length Wavy Bob with Box Glasses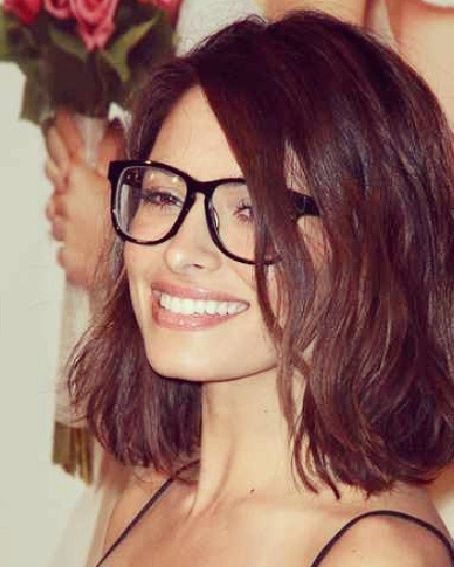 If you have high cheeks bones with a broader smile, then this style is for you. The box glasses perfectly go well with the side parted shoulder-length wavy bob that draws attention to your face and hair.
19. Pixie Cut Hair
Dress up yourself with big earrings, pixie-cut hair, and big sunglasses to create an ever-young super cool look on you. This style accentuates your chin and smile without disturbing the awesomeness of the sunglasses and pixie cut.
20. Half Updo Dreadlocks with Floral Band and Glasses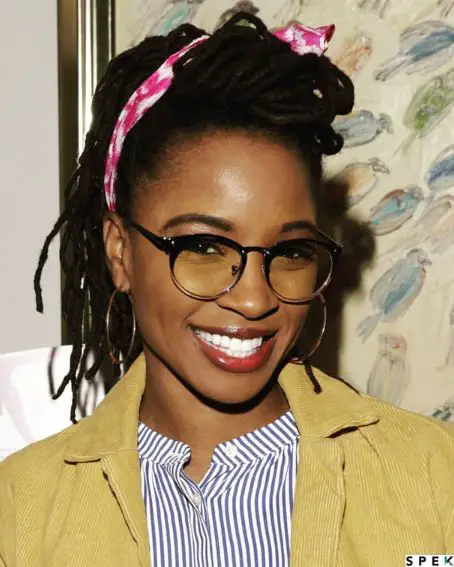 You will look stunning with this lovely half updo dreadlocks hairstyle pairing with the glasses. Decorate your half updo dreadlocks with the floral band. The glasses look perfect with this hairstyle.
Styling Shoulder Length Hair
You Might Also Like: