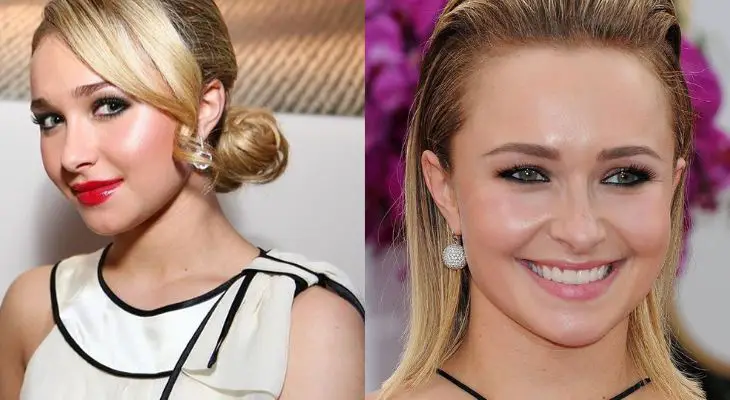 View yourself amazingly with Hayden Panettiere's hairstyles. In the upcoming article, you will see her short, medium, long and bun hairstyles. She has cute silky and blonde hair naturally. Hayden has tried some wonderful hairstyles that make you surprised and it will make you think how fabulous her hairstyle is. She mostly likes to do long and loose, side-parted with volume, do-it-yourself updo, and then wavy style. Here, collected some of her best hairstyles to try at least once in your life.
18 Most Popular Hayden Panettiere Hairstyles
1. Hayden Panettiere Blonde Straight Hair With Bangs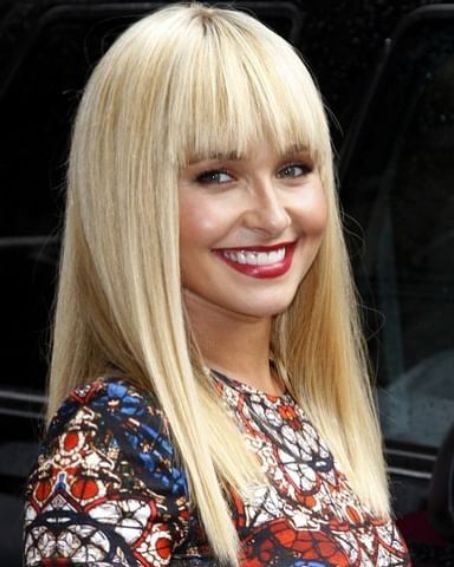 You like to add shine to the hair, need a fresh touch to the style, and want to bestow style a softness as well as feminine stance, pick up this blonde straight hair with a bang. Hayden Panettiere's natural blonde with a bang is awesome which is apt for any event.
2. Bob Haircut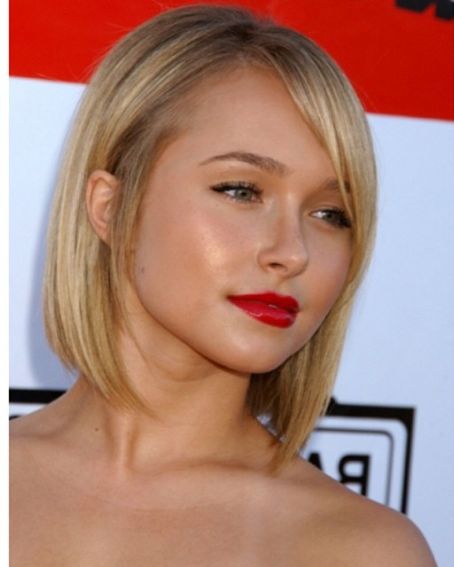 Bobs remain big news and trendy one which will continue to dominate this year also. Every celebrity love to wear this bob cut and Hayden Panettiere is not an exceptional one. Bob cut with her excellent outfit is top notch.
3. Middle Parted Long Hair With Curtain Bangs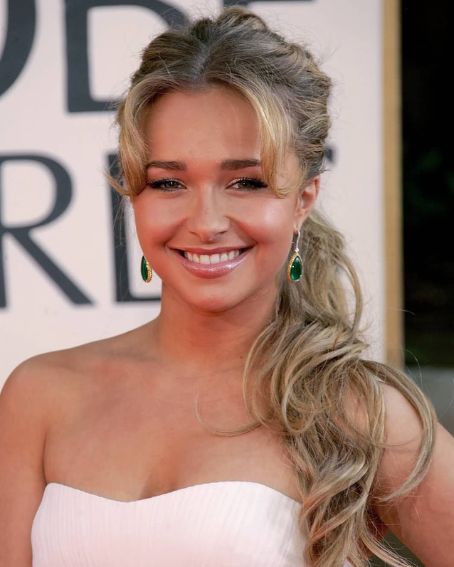 While curtain bangs look cute on any hair length, most ladies especially love to have long hair as like Hayden Panettiere. Curtain bangs are longer than typical bangs and it usually has wispy ends, giving you a rich look.
4. Long Wavy Hair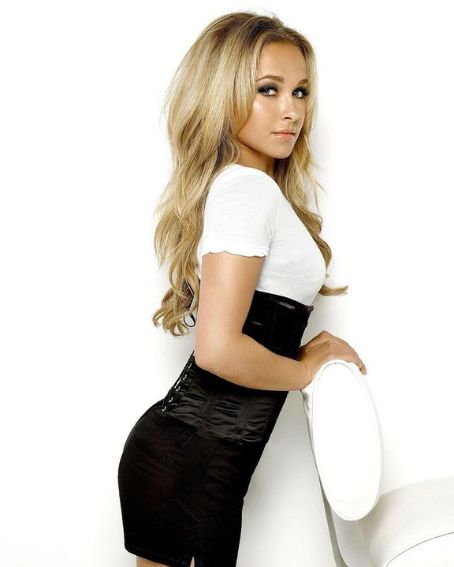 Hayden Panettiere's loose wavy hair feels youthful and fresh with her casual outfit. This unstructured bend looks cool yet sophisticated. To get perfect styling go and pick a perfect product to assist manage the length.
5. Long Messy Curly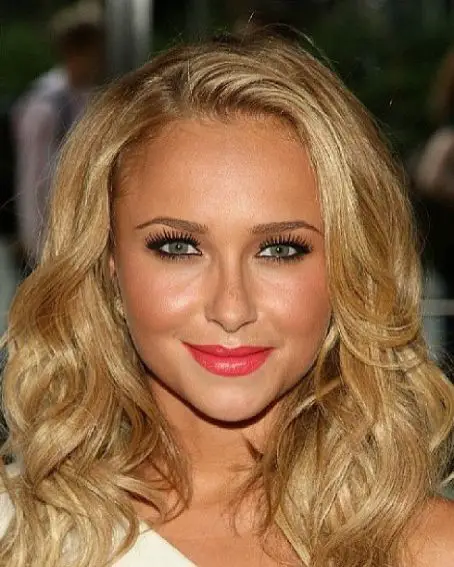 Hayden Panettiere's long messy curly is a relaxed curly style, her blonde hair personifies elegance and class. It is the kind of curly that will excellently match the fantasy perfectly.
6. Shoulder Length Wavy Bob Hairstyle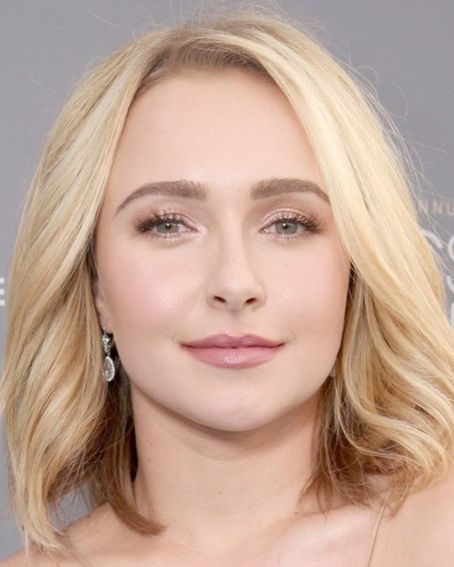 A shoulder-length cut wavy bob is one of the most popular hairstyles among women. Hayden Panettiere's hairstyle not only exudes femininity but also gives it a sophisticated look. Nothing is more stylish and easier than this hairstyle.
7. Long Layered Hair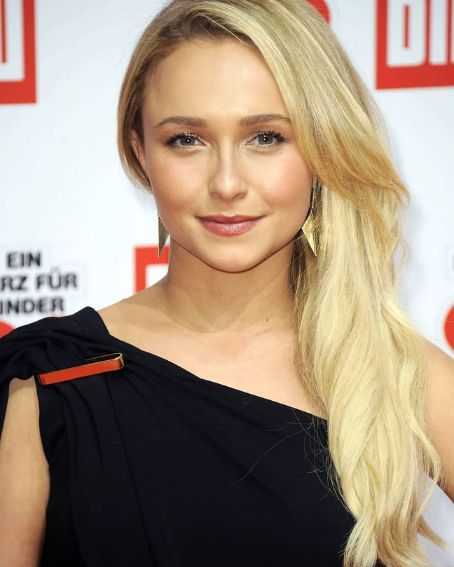 Although long layered hairstyles are simple, they have a charm that captivates everyone. Likewise, if you are lucky enough to have long hair, Hayden Panettiere's fabulous hairstyle is sure to make you look great.
8. Hayden Panettiere Side Swept Bang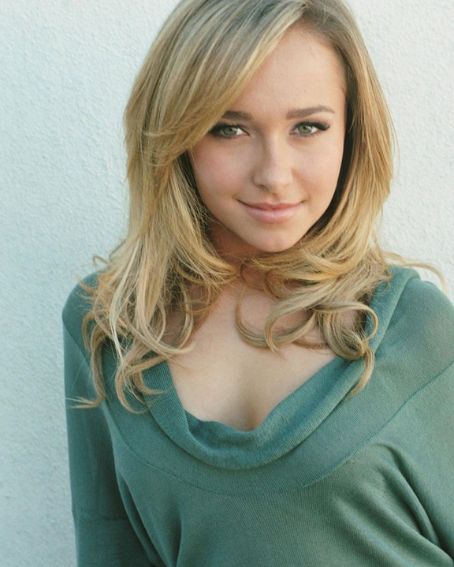 If your current hairstyle doesn't meet your expectations, going for a side-swept bangs hairstyle is a good option. If you try this hairstyle, you can get a very elegant and glamorous look like Hayden Panettiere.
9. Blonde Curly Hairstyle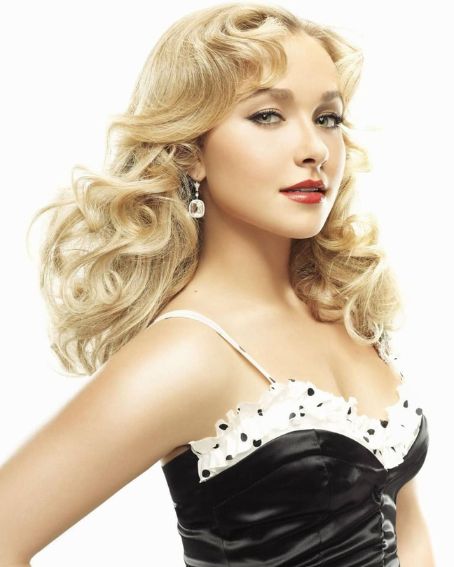 If your hair is naturally blonde with curls, you can try Hayden Panettiere's hairstyle to give your hair a stunning, glamorous look. Blonde curly hairstyles can give a very impressive and perfect look without disappointment.
10. Hayden Panettiere Updo Hairstyle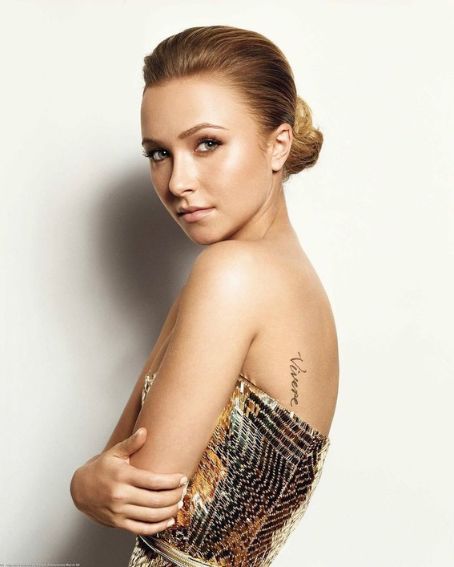 Updos hairstyle gives a wonderful and elegant look. It offers a unique way to style your locks ever so beautifully. Hayden Panettiere's updo hairstyle gives a very unique and trendy fashion look.
11. Straight Hair With Ends Curled Up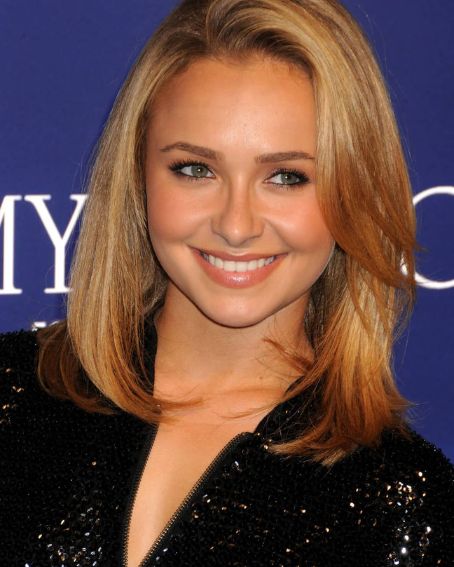 Short straight with ends curled up hairstyle gives a new dimension look in fashion circles. The beauty that suits your face shape can be achieved when you choose this amazing hairstyle. You can undoubtedly feel that this hairstyle of Hayden Panettiere will amaze you with her beauty.
12. Dark Rooted Blonde Wavy Hairstyle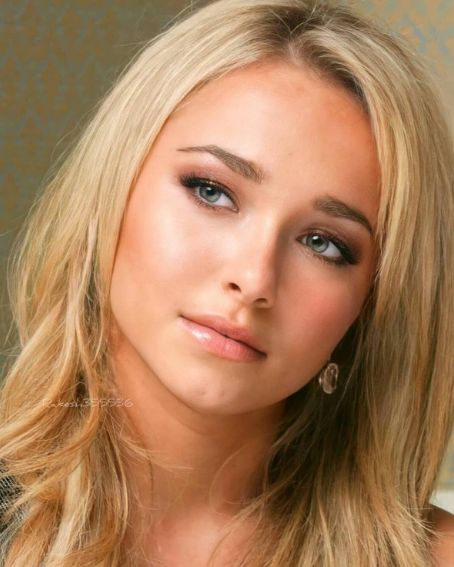 Dark-rooted blonde wavy style is always the trending top hairstyle in the world. Hayden Panettiere's two-toned wavy hair gives off a stylish look.
13. Low Bun With Side Swept Bangs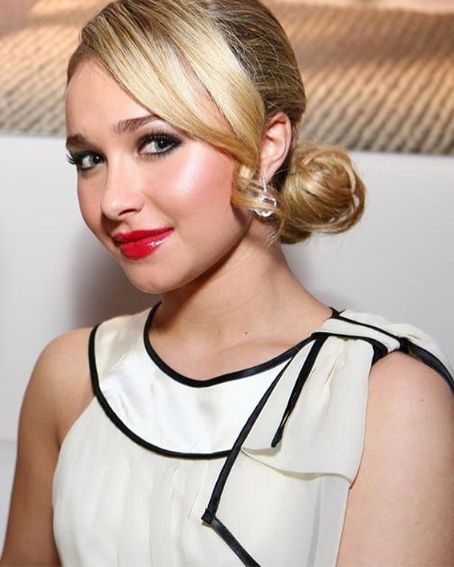 If you're looking for a low bun hairstyle with stylish side-swept bangs, Hayden Panettiere's low bun hairstyle with side-swept bangs is sure to give you an amazing look that everyone loves. This hairstyle is not only very easy to do but also has low maintenance.
14. Short Straight Hair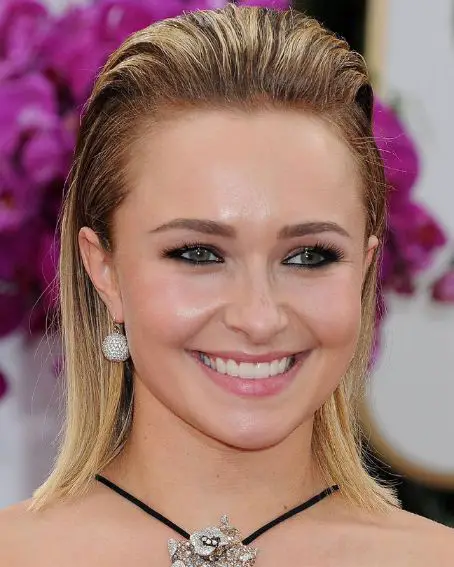 Short straight hair is elegant, beautiful, and very modern. This hairstyle has styles that never leave the modern world. These short straight hairstyles express women's individuality, confidence, courage, and style. This hairstyle epitomizes Hayden Panettiere's alluring look.
15. Short Curly Ponytail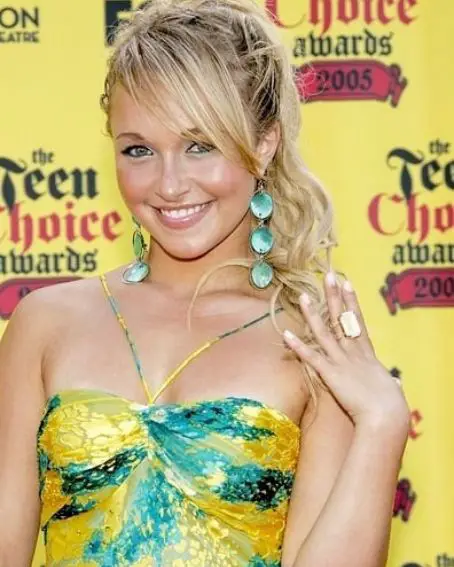 If you like to put your short curly hair in a ponytail, then this hairstyle will look classy and attractive to you. This hairstyle adds extra glamor to Hayden Panettiere's smiley face.
16. Hayden Panettiere Side Parted Hairstyle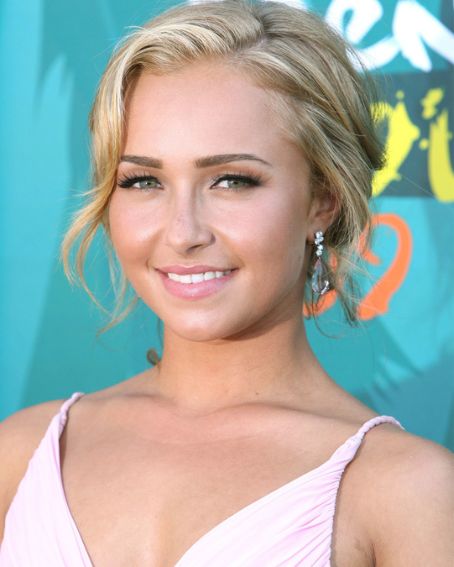 In the world of hair styling, even the smallest changes you make to your hair can have a big impact. Just like that, this side-parted hairstyle has made a beautiful change in Hayden Panettiere's hair that everyone likes.
17. Brown Shade Gorgeous Bun Hairstyle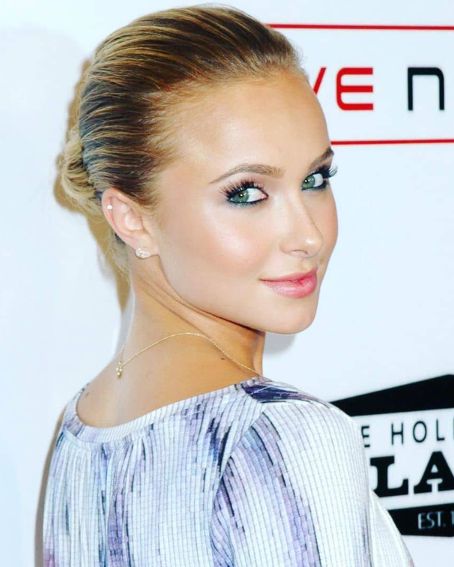 This Brown shade gorgeous bun hairstyle is one of the most beautiful and elegant bun hairstyles. Whether your hair is neat or messy, this bun hairstyle is very easy to achieve. Hayden Panettiere looks so gorgeous in this brown shade bun hairstyle.
18. Blonde Updo With Light Blonde Highlights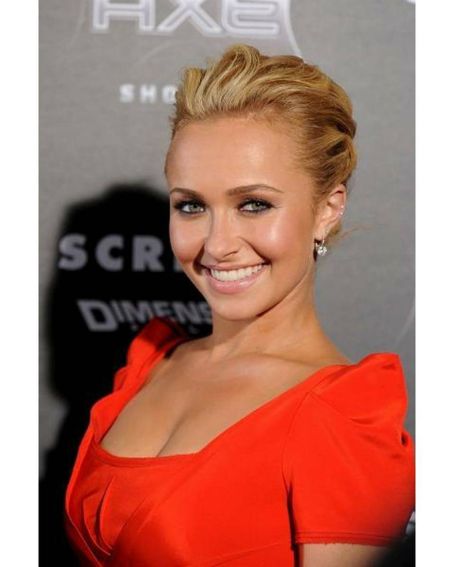 This Blonde updo hairstyle will make your hair look more elegant. As such, Hayden Panettiere's hair has been styled into a chic hairstyle to give it a beautiful look. The light blonde highlights in her hair make her updo eye-catching.
You Might Also Like: