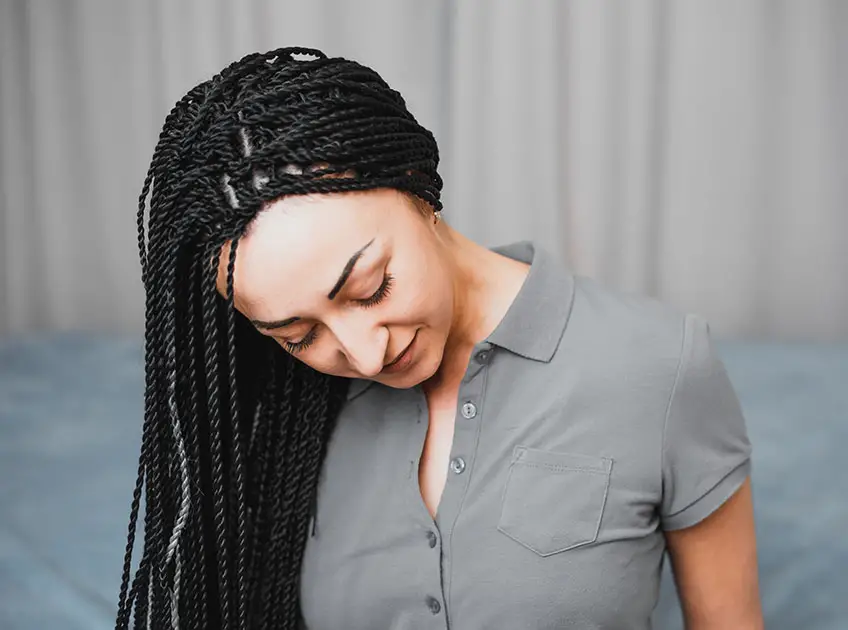 When twisting hair, you should need maximum hold with minimal fuss. Long twists work best sometimes when held by tiny braids, but medium, as well as short twists, usually do better with the holding agent like beeswax. Beeswax is wonderful for twisting hair because it gives natural emollients. This is not harsh even on the damaged hair. In the olden days, people had melted down the purchased beeswax, but for now, you can buy from salons beeswax which will have the perfect consistency for holding hair. In the upcoming article, you will be enlightened with amazing knowledge about beeswax.
Twist Your Hair With Beeswax
Do You Know What Beeswax Does To The Hair?
Beeswax should be added to the hair care products cabinet because of its great uses. It has the ability to lock the hair in moisture, therefore you will not experience any dull hair in your life if you utilize beeswax properly. When comes to styling hair, the beeswax will be helpful to keep your uncontrollable hairline smooth as well as in place. Some reports even mentioned that beeswax has the power to promote hair growth. An excellent thing about this natural wax is that it keeps your hair from being dry and it will not leave any excess grease or oil on the hair.
Is Beeswax Do Any Good Thing For Twisting Your Hair?
Undoubtedly, beeswax is highly helpful for twisting hair. In order to maintain this hairstyle as long as possible, you have to coat the hair with something that could assist keep the twisted hair without leaving the hair to go unnatural and stiff. It will aid to seal the strands and holding them in the desired position. The unwanted flyaways will be annoying when you like to twist your hair, but you can manage with the help of beeswax. Some rules are there to follow when using beeswax to get the best result. Easy guidelines to twist your hair are as follow
Required Things
Procedure
Comb the hair to detangle all the knots and ensure your hair is very smooth
Use the rat tail comb to section your hair easily into equal parts
Do a two-strand twist procedure with each section of the hair from root to tip
When the twist touches the end, take a small amount of wax on the finger and rub it into the bottom or whole length of the twist.
What Are The Benefits Of Beeswax For Hair?
Beeswax can assist hair in numerous ways. A few benefits are shown below
Moisturize: The main benefit of beeswax is moisturizing the hair. It happens because beeswax has vitamin A content and this one helps to moisturize the hair perfectly
Straighten And Smooth: If you find it difficult to manage the hair, you generously use beeswax to smooth flyaway strands, straighten the hair and keep styles intact. It is especially useful for natural hair and also twisted as well as braided styles.
Seal Strands: It has the capacity to seal the strands making beeswax a good way to hide the split ends. The only way to get rid of split ends permanently is to cut them off.
Enhance Hair Growth: Beeswax can also be used to stimulate hair growth. One study found that hair wax containing beeswax increased the hair length after 30 days of usage.
Soothe Scalp Conditions: Beeswax can have positive effects on the scalp too. It uses to soothe skin infection symptoms like eczema, psoriasis, and dandruff.
How To Use Beeswax For Your Hair?
Certains tips are given below to use beeswax on hair
Use A Lesser Amount: You can use a smaller amount of beeswax until you get the desired look
Rub With The Hand: Before applying it to the hair, rub beeswax with your finger first, in order to get possible effects
Don't Use It Daily: If you use it daily, your hair will lead to having a buildup of product which can be very difficult to remove
Wear Scarf At Night: You can wear silk or else satin scarf for the head at night to reduce the usage of beeswax often and also keep the hair looking smooth
Remove In The Right Way: Beeswax is quite tough to remove, for this you can use slightly warm olive oil to get rid of this easily. Apply oil to the hair and leave it for a few minutes, then wash the hair with dish soap in order to remove greasiness. Then follow with moisturizing shampoo and conditioner combination.
Conclusion
The biggest piece of beeswax advice is "Less is more" which means use less amount of beeswax to twist your hair. If you are looking for a product that moisturizes, gives style, and is free from chemicals, then beeswax is the best option for you.
You Might Also Like: