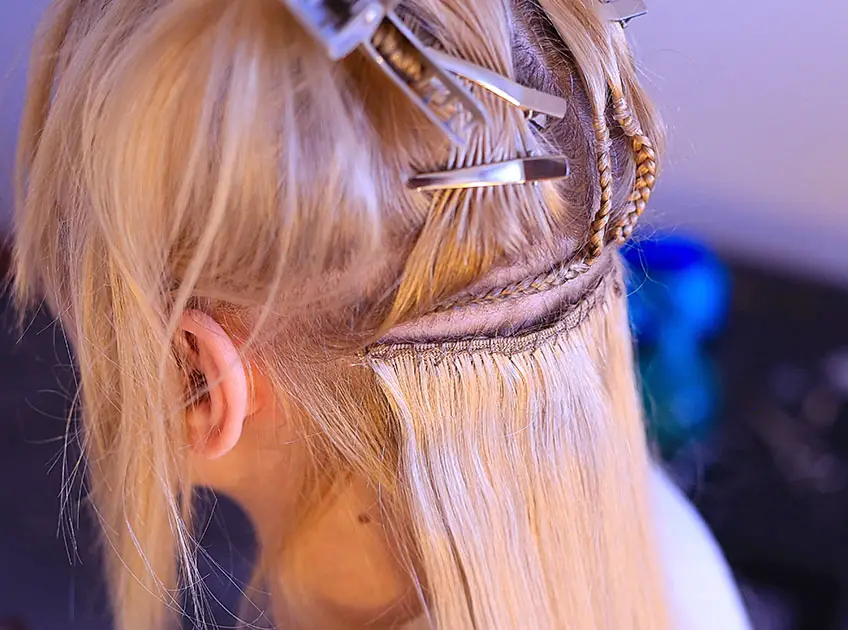 Dreadlocks extensions have their own beautiful look and their popularity has increased in later years. Most people like to have loc style which can be done without going for the locking process. This may take between six months to a year. Dreadlock extensions also allow you to have beautiful locs without having to commit. If you want a new hairstyle, you should not comb them to worse or cut the hair. For this, you have to simply remove the dreadlock extensions.
Different Types Of Dreadlock Extensions For You
There are more than two types of extensions available and you can pick up which suits you best. Before going for dreadlock extensions, do some preparations. Prior to installation, you must wash the hair as much as possible twice in a row. Then, detangle the hair for proper installation. You should keep in mind that natural hair needs to be completely dry before the process. Now come to the selection of extensions and to make different dreadlock extensions.
How To Make The Permanent Dreadlock Extension With The Hair
Make the dreadlock out of your natural hair and began by sectioning the hair. Separate a section and twist it around the finger. Flatten and pull the two strands to the base. Repeat until the dread will be formed and don't forget, you should not twist more than twice to get the bunch in a correct place, if do so, you will not obtain dread.
Ensure that your Dreadlock extension is of the same width compared to the natural dreadlock.
Comb the top end of the extension till it gets wispy.
Keep the extension top, parallel to the middle of your natural dread or else their widths match.
Along with a crochet hook, pull the extension hair through the natural dread
Secure the end with the help of rubber bands
How To Make If You Like To Have Single-ended Synthetic Dreadlock Extensions
Procedures to do single -ended synthetic dreadlock extensions are given below
Section your hair
You have to tie each section with a rubber band
Loop the strands of hair through the dreadlock extension loop and push the dread up to the base of the hair.
Split the strand into two sections and then braid it into three with the help of dread. Secure your braid using a rubber band.
You can continue with the rest of the strands
How To Make Double-ended Synthetic Dreadlock Extensions
Procedures to make double-ended synthetic dreadlock extensions are given below
Section the hair and separate one section into two strands as well as place the dreadlock extension between the two strands.
Then cross the strands and start braiding them over the extension.
Pinch the end of strands together against the dread and tie them with the rubber band
You can continue with all the sections of the hair
Maintenance Of Dreadlocks Extension
Now you may get a clear idea about how to make dreadlocks extension for different types, but you should also know how to take care of it well. Here gives some tips for you
If You Use Your Natural Hair: It depends on how they were installed the human hair. In the crochet method, you don't need any maintenance. But, you have to groom your new dread to grow.
For Synthetic Hair: In synthetic hair type, you should treat as like normal hair. You don't want to wash the dreads themselves, but still, need to focus on the scalp so it is better if you wash at least once in a week. Synthetic dreadlock extensions are easy to wear, very durable, and flexible as they are 100 percent crocheted without twists. Synthetic can be installed permanently but it is better to use natural hair if you want for a longer period of time
If You Use Wool Dreadlock Extension: Wool dreadlocks extensions are developed from Nepalese wool and are very easy to wear it. It renders a different look than a crochet synthetic as well as real hair dreadlocks. Wool extensions are available only as double ended and they can be installed like synthetic dreadlock extensions along with a braid.
Pros And Cons Of Dreadlocks Extensions
You may already be aware of the pros of dreadlock extensions, but you should know the cons also. Here mentioned all about dreadlock extensions for you are as follows
Pros
You can get the length and don't want to wait for hair to grow
It will give instant gratification
Dreadlocks may match your hair perfectly
You can choose whatever style you want
It is suitable for all types of hair
Cons
Dreadlock extensions are expensive
Not original hair, because of this you may fear that it will fall at any time.
Conclusion
On the whole, a dreadlocks extension is one that gives you a fabulous and complete look. Don't hesitate to try and pick out the best one which suits great on you.
You Might Also Like: