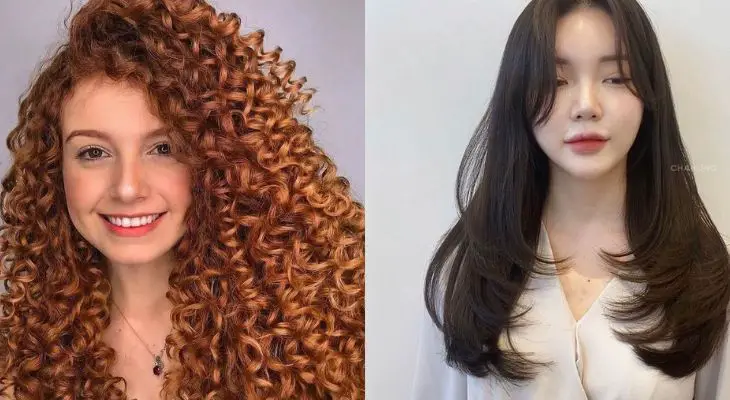 In general, long hairstyles with loose locks are generally good for round faces. Your face appears thinner and is partially covered by straight hair on both sides. Additionally, they lengthen your cute full face aesthetically to your favor by creating long vertical lines adjacent to it. Asymmetry and vertical/diagonal lines are preferable to rounded shapes. We have selected some of the favorite cuts and styles for the rounded face are listed below
18 Stunning Long Hairstyles for Round Faces
1. Long Blow-out Hairstyle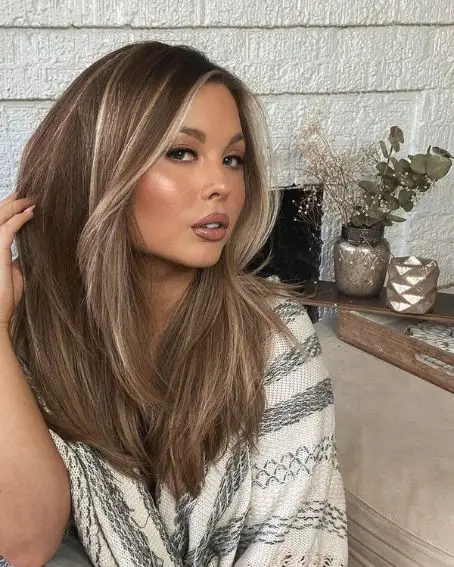 In this hairstyle, long hair will be blown out which means, the blowout can improve the condition of your hair, and style which can last for days. With a blowout, you may style your hair to be straight, curly, or with subtle waves without using a flat iron or curling iron. So that you look beautiful.
2. Long Sleek Hair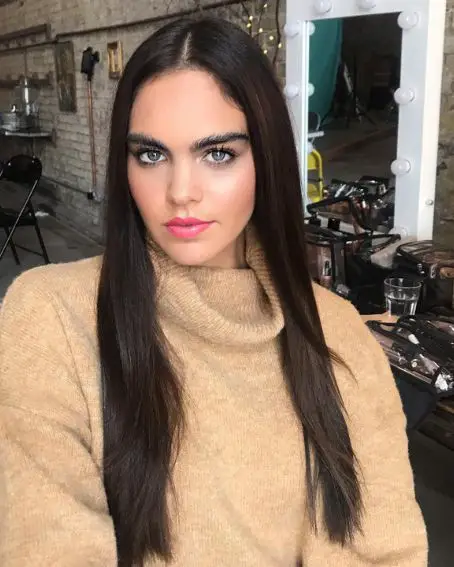 A long hairstyle for a round face should always incorporate layers, when you sleek your hair it gives a smooth and shiny look and you want people looking at your eyes, your lips, and of course, your great hair and it enhances your face structure.
3. Blonde Layered Hair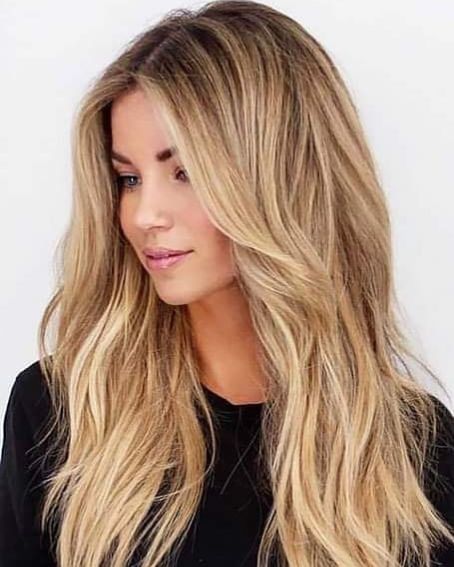 Women with round faces shouldn't be shy about their long layered hair, there are more ideas to change your style and give a glamorous look, you can do layers to give extra volume to your hair so that it will complement your round face.
4. Middle Part Beach Waves Style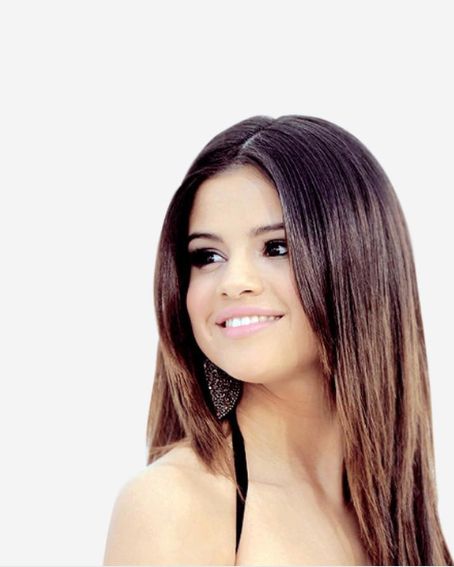 This middle part beach waves style of hairstyle will give a very good look for round-face ladies. In that, if you add some waves it gives a subtle change to your face and hair.
[ Read: Medium Hairstyles for Round Faces ]
5. Brown Wavy Hair With Bang
This type of hairstyle works best for those are dark hair colors This long, brown wavy hairstyle incorporates brown highlights and is parted on the far side to create more texture, with this if you add bangs will give a pretty look.
6. Long Afro Hairstyle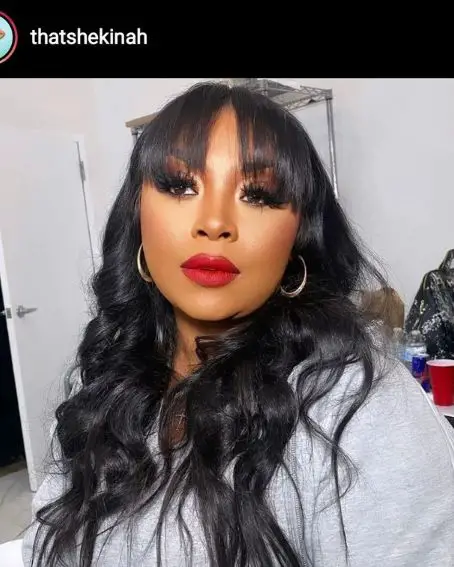 Mostly African hair will be naturally curled, women who have curly texture hair will not mostly go with hairdos, However, if you chop your hair in layers, you may simply give your coils a stunning appearance.
7. Layer Cut Side Swept Long Bang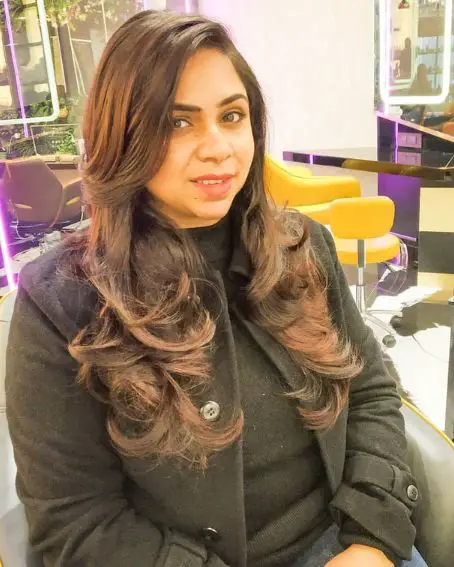 For round-face ladies, this layer cut with side-swept long bangs will give a different appearance. This will create gorgeous side sweeps for your long bangs. The side part shifts the center of attention away from your face's roundness and makes it appear more oval.
8. Ponytail Weaves
Women with a round face can try out this, ponytail weaves, this hair will be pony-tailed with more weaves to show the volume of hair and looks bouncy too.
9. Side Parted Long Shiny Hair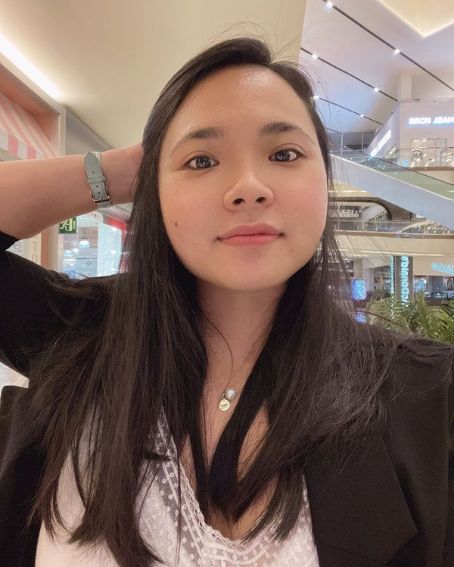 Upgrade your long shiny hair with the side parted, this will give slimming look to your round face, and it gives full transformation to your style. This style is a perfectly luxurious choice for any round-face woman.
10. Copper Long Curl Hairstyle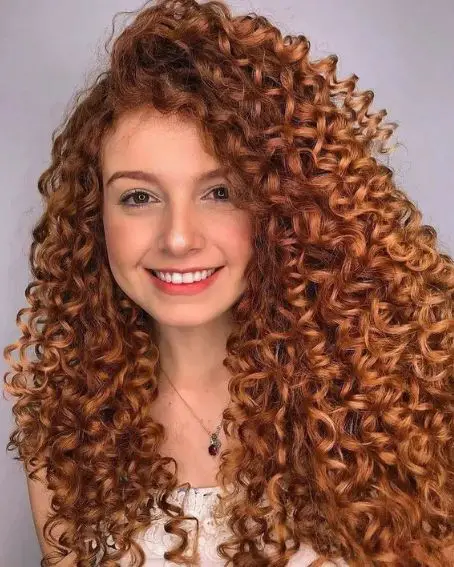 This bright, bold copper color looks great on women with thick long curly hair and olive skin. This copper color hairstyle will give unique look and it gives a voluminous hairdo a more weightless appearance. 
11. Shiny And Voluminous Straight Hair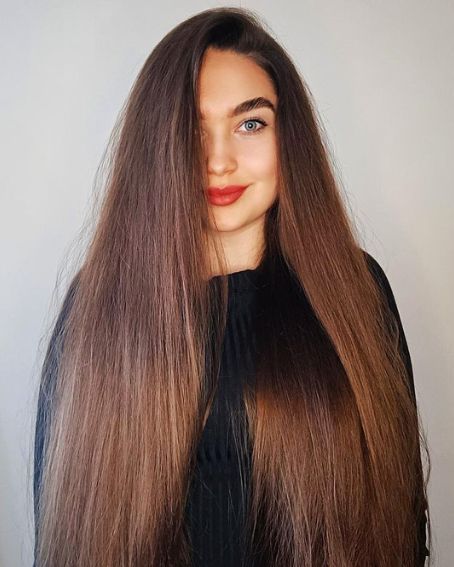 The round face women can take this shiny and voluminous straight hairstyle, it discovers the length of your hairstyle and it will suit you in the imaginative gallery. This is a smart idea to adopt your length of hair successfully.
[ Read: Bob Hairstyles for Round Faces ]
12. Long Layered Haircut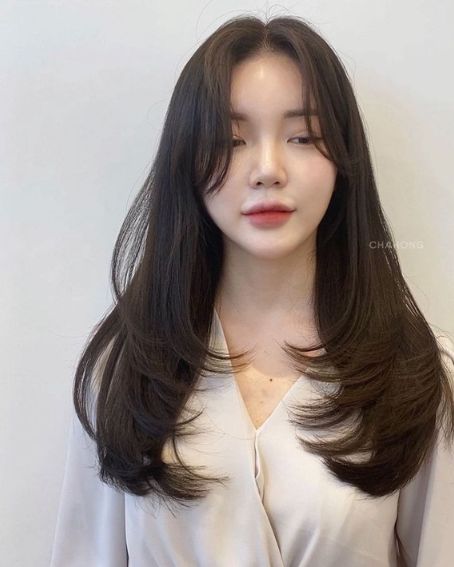 Long hair ladies have another idea to explore their hair differently so that they go with a layer cut, this layer cut will frame their round face and give a feather feel to the hair.
[ Read: Long Layered Haircuts ]
13. Balayage Hair With Curtain Bangs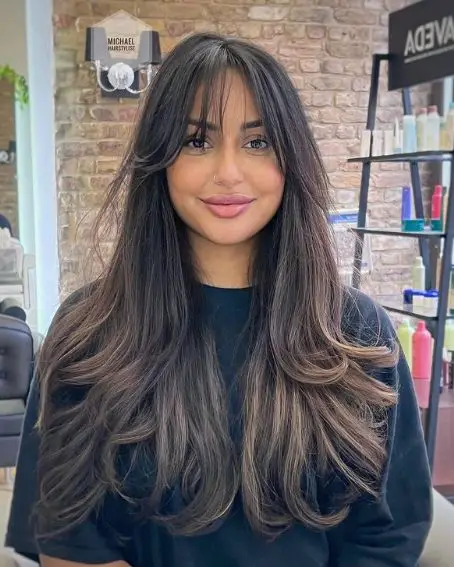 This style will give you the ultimate red carpet hairstyle, with a glamorous look, when you do curtain bangs with this long hair it will boost your look from a different angle, and enhance your natural beauty.
14. Classic Blonde Layered Style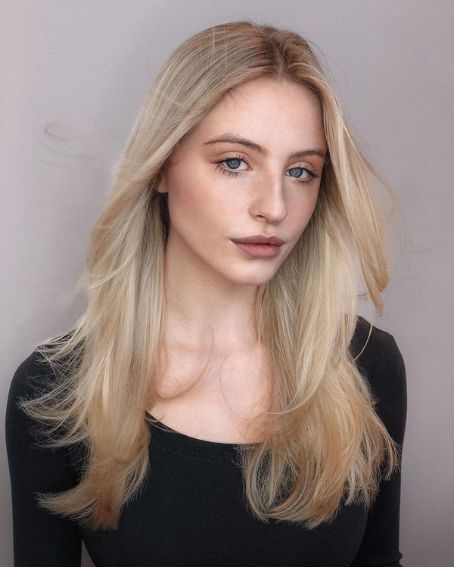 This style will give you a fresh look because this classic blonde layered style will give a classic look all over it pumping up the volume and texture. In this, the layer can be low maintenance and give flattering look.
15. Long Messy Waves Hairstyle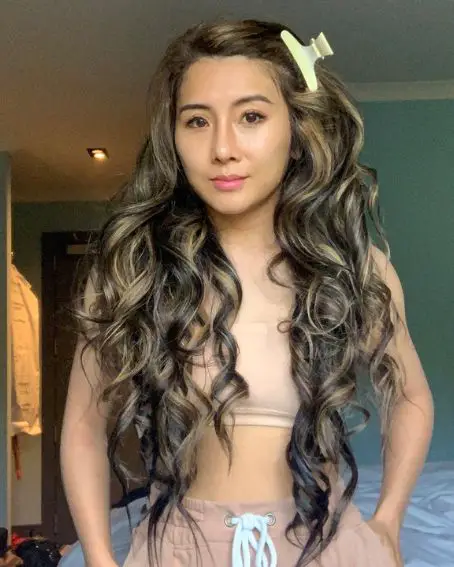 This technique is a however good comeback for round-face ladies, this long messy waves will give variant texture to your hairstyle, this messy-wave hair cut is versatile and offer many styling options and give stunning look.
16. Middle Part Long Textured Hair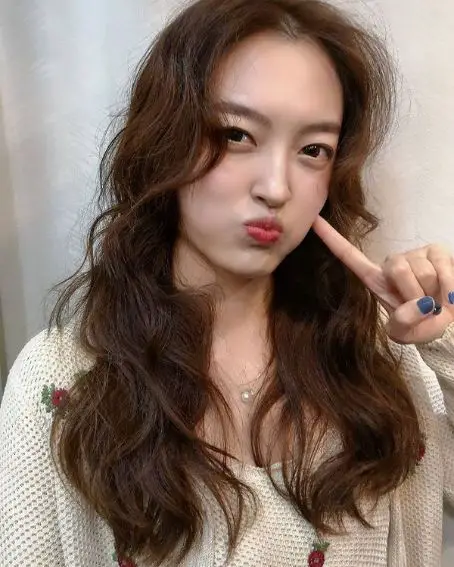 In this method, the complete hair will be middle parted and be textured the long hair for round face women. This wispy texture for long hair will give modern look to your everyday lifestyle.
17. End Curly Hairstyle With Long Bangs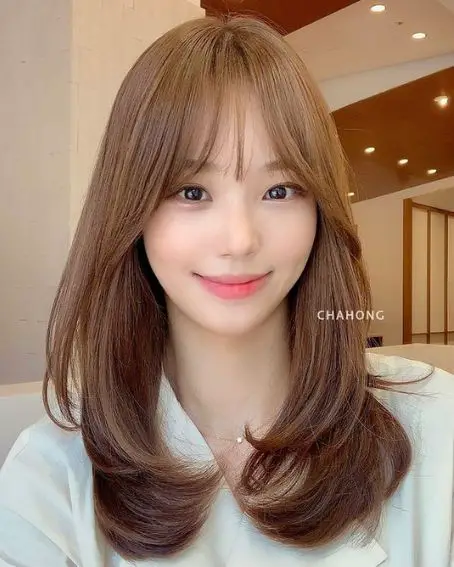 If you have a round face and natural long hair then surely go with this type of hairstyle, in this technique, the hairdresser will keep some curves at the end and long bangs on your forehead to enhance your round face and give a natural vibe.
18. Purple Highlighted Shiny Hair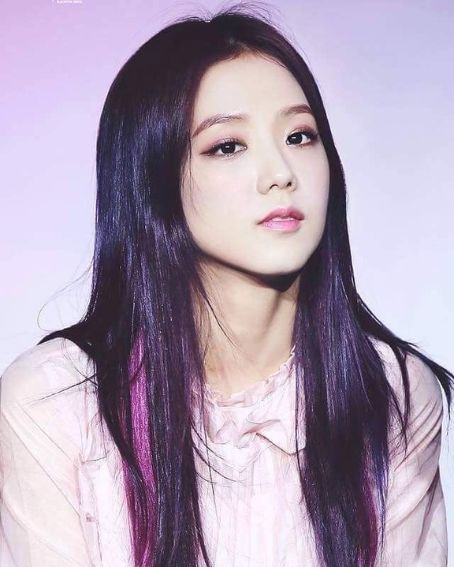 Changing your color is one of the simplest methods to modernize a long haircut for round features without sacrificing the layers or the side part. Purple is the new pink – and it will compliment your feminine features, this purple highlight gives a change of look, and don't want to sacrifice the length.
You Might Also Like: