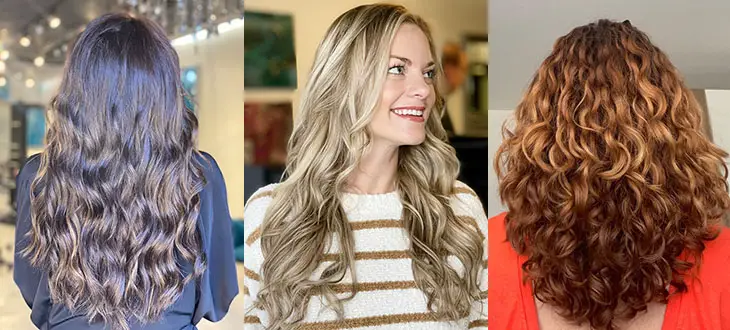 For every woman in their prime age, we have come up with some great Long Hairstyles for Women over 50. If you are looking for long hairstyles, continue reading and decide which suits you the best.
Aging like a fine wine holds true for women who experiment with their hair care and skin care and indulge with hairstyles that grace their personality. Gone are the days when women were supposed to stick to short hairstyles as they passed a certain age. Women are now breaking the barriers, and the conception of how older women should look has become a matter of the past. Today older women can wear long hairstyles equally well and slay in them.
We understand that as you age, hair starts getting grey and loses its shine and luster. But it should not be something that makes you feel any less. Styling hair and wearing long hairstyles will make you feel your most amazing self. You can use different hair care techniques that bring the same shine and softness to hair as you had in your teens. At the same time, you can apply hair colors to bring style to your personality.
If you think long hairstyles for women over 50 will make them look too loud and pretentious, ditch the thought. Wearing the same old boring short hairstyle will not bring any allure, so check out these 15 amazing long hairstyles for women, which are the most fashionable alternative you can try.
15 Best And Easy Long Hairstyles For Women Over 50
1. Long Waves With Side Bangs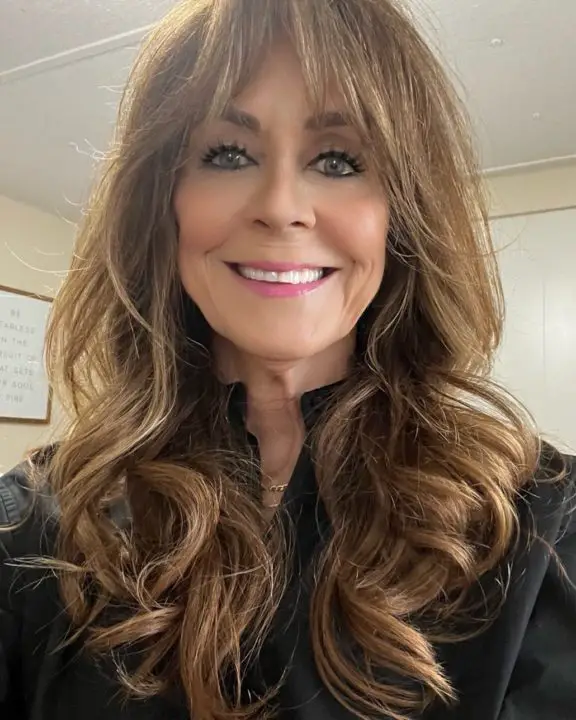 Giving youthful energy to your personality, these long waves will certainly style you. With side bangs, this long hairstyle adds to the dimensions and volume of the face. A waver wand or plaiting wet hair will give the hair an extra edge and a beachy look.
2. Long And Layered Hairstyle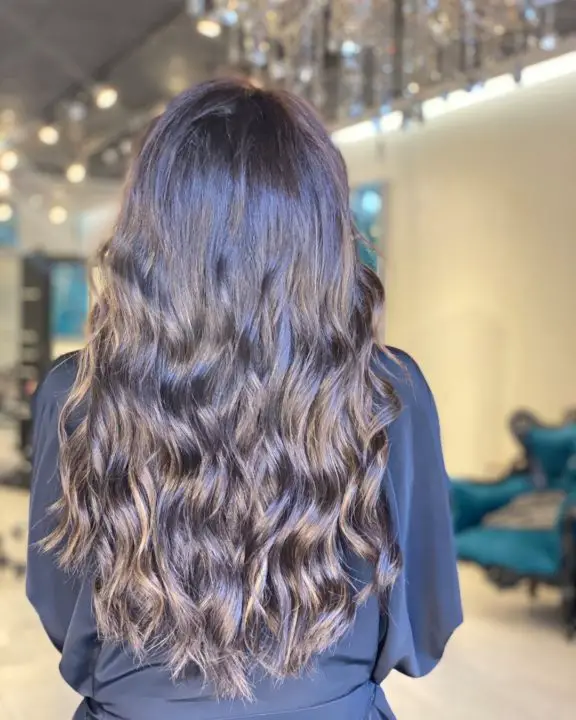 Never going out of fashion, this long layered hairstyle gives an elegant and classy look to women of all ages. You can use hair curlers to achieve this amazing look that looks good in all face shapes.
3. Embrace Your Natural Curls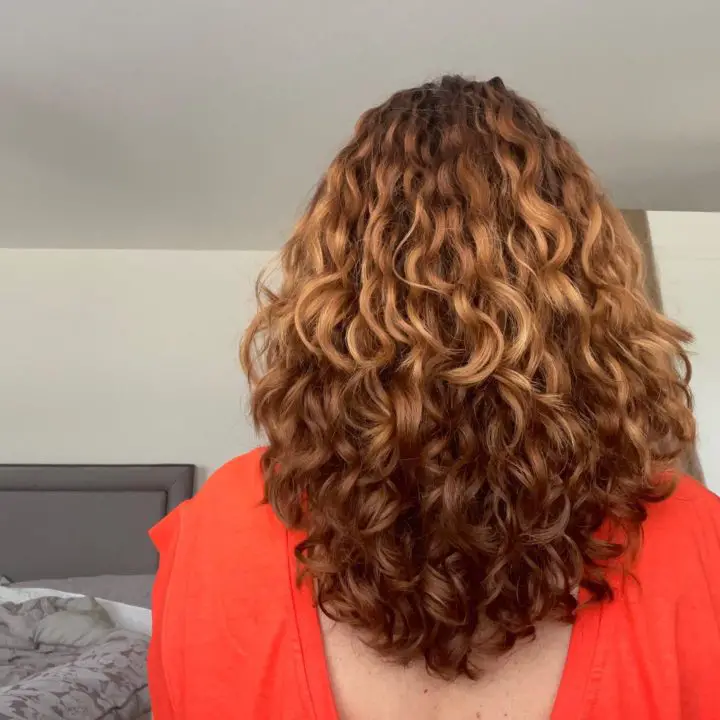 Women with natural curls don't have to think twice before getting them lengthy and styling them in multiple ways. Curls and coils are always in trend; irrespective of age, you can flaunt them all the time. Use the best shampoo and conditioners to reduce frizz and add shine and smoothness to the hair.
4. Long Curtain Bangs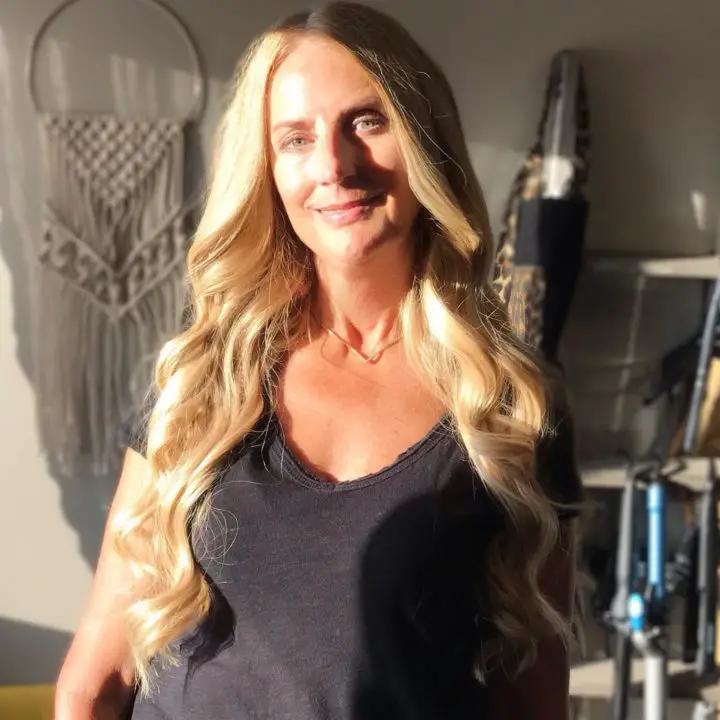 Something which is a fad nowadays is curtain bags that you can flaunt in long hairstyles with confidence. Since curtain bags are lengthier, they blend easily with layers around the front hair, easing the maintenance part.
5. Long Lose Curls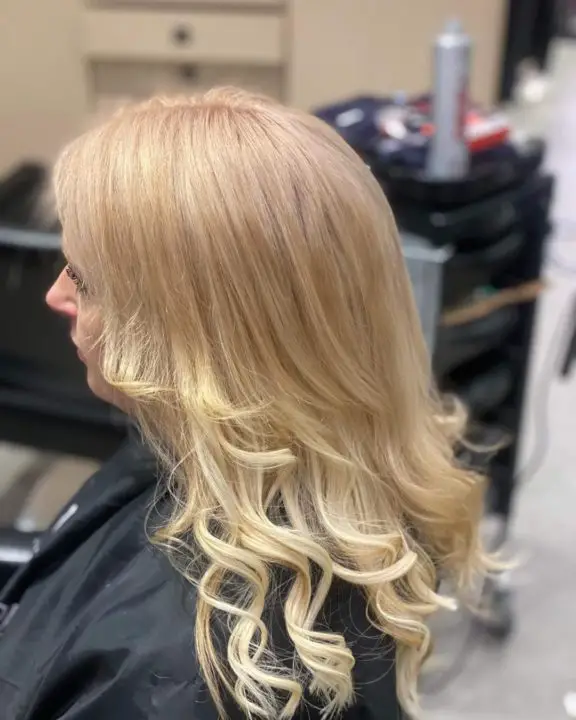 Giving you a look as if you have just stepped off the beach, long loose curls have the supremacy. The best part is it looks good in all face shapes. To add gloss and shine to lose curls, apply high-quality shine serum after styling. Always use a heat protectant for any heat hair styling tool to ensure hair stays unharmed.
6. Long Crochet Braids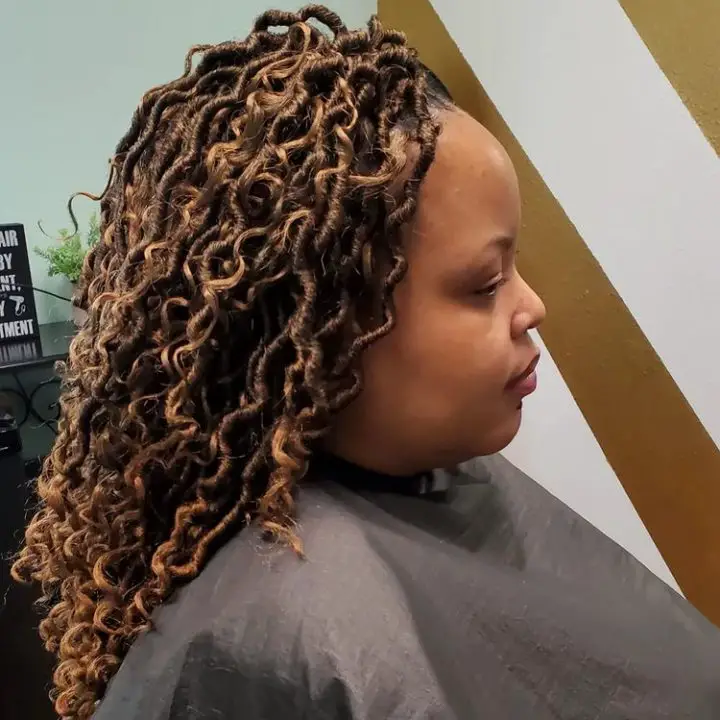 If you want a stylish look, crochet braids are your go-to hairstyle. It not only makes you look stylish but protects hair from stress too. You can get crochet braids from a parlor or get a DIY kit to do at home. Once done, these locks last for a month without any maintenance.
7. The Popular Rachel Haircut From Friends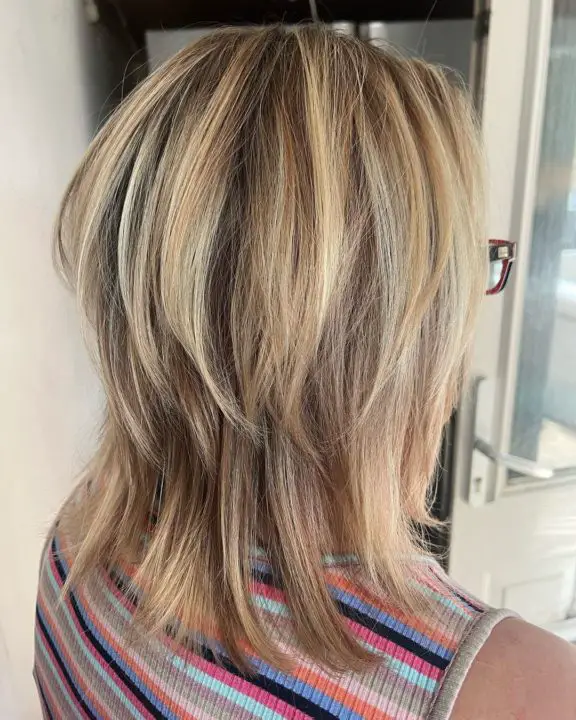 Try hard but getting over Rachel's popular hairstyle is not easy. You can get this look with rounded straight hair of medium to long length with thin and long subtle curtain bags. Be your own Rachel and look stunning like her.
8. Sweeping Side Parted Hairstyle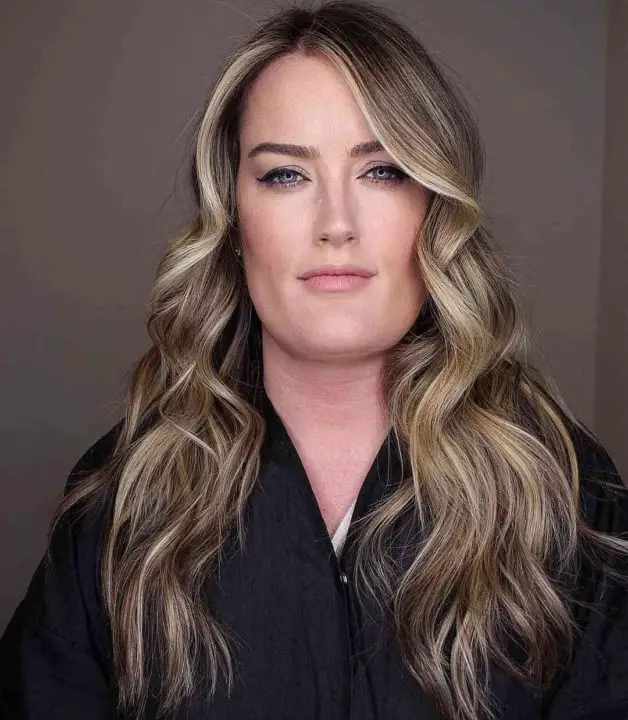 The side partition looks great on some women, and with long hair, it looks stylish too. Throw your hair to one side and create a deep side part to get a glam look instantly. Women with medium to fine hair look great with a side-parted hairstyle.
9. Tousled Waves For A Youthful Look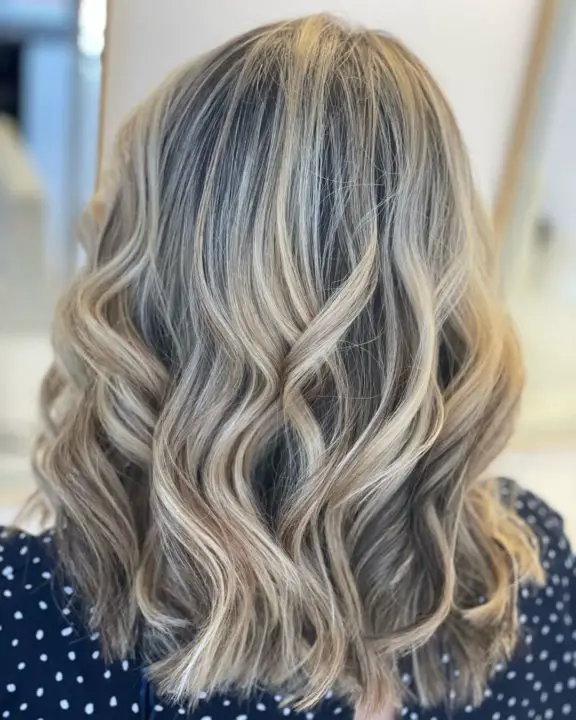 Tousled waves are another way to attain a younger look. You can easily get such waves using curling iron; however, you need to heat hair only for a few seconds to make the waves looser. Later, comb with a paddle brush to get the desired tousled waves.
10. Long Style With Feathered Bangs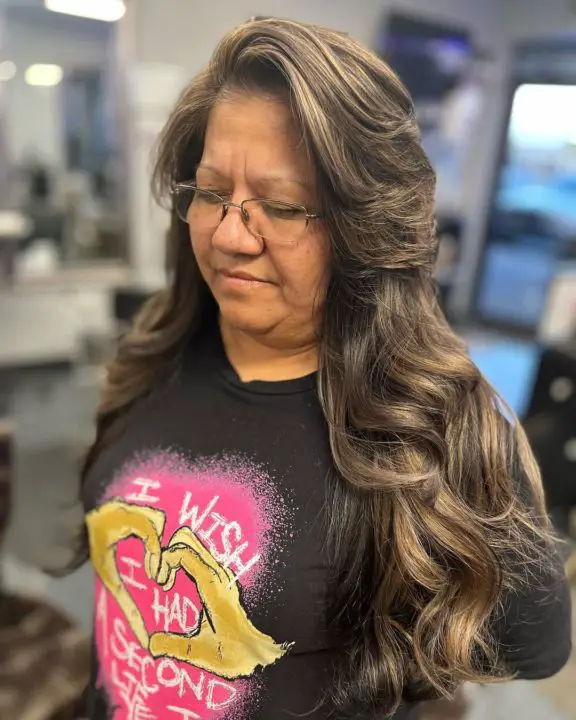 Long hair with feathered bags gives an extravagant look to the personality. Since feathered bags are light, they are easy to style than a full fringe. Another thing that you can do is sweep them into curtain bang as they grow in length to get another stylish hairstyle.
11. Long Wavy Hairstyle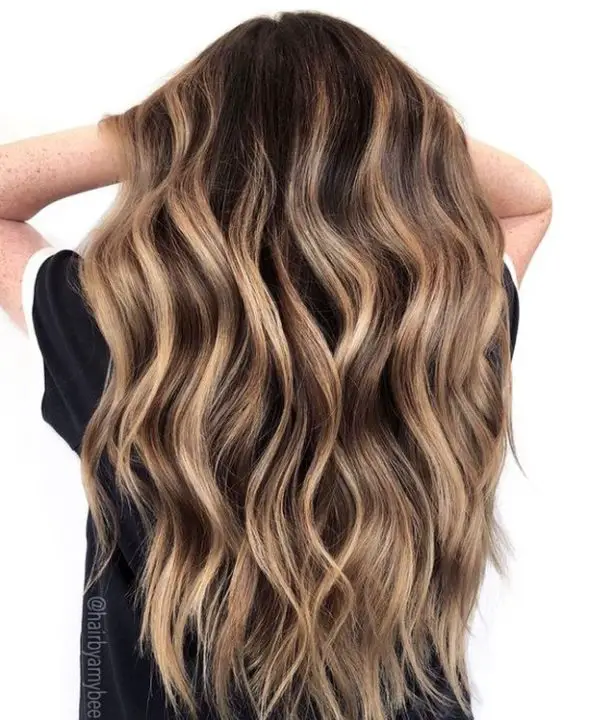 Sometimes long wavy hairstyle is enough to give the personality a glam and youthful look. Use a curler to attain waves and apply shine, adding a serum to hair to give a shiny and glossy finish. Also, make sure you trim your hair regularly to keep the waves look healthy and voluminous.
12. Long Ponytails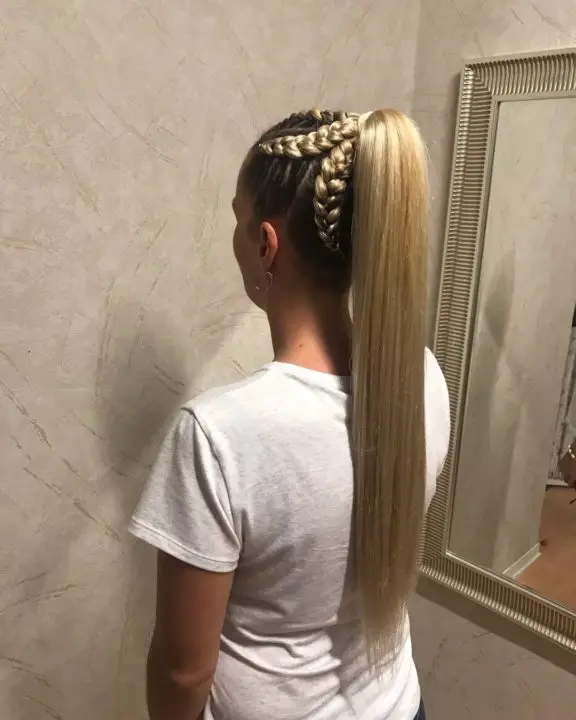 A sleek and long ponytail adds glam and sensuality. For women with long hairstyles, a ponytail helps manage the luscious locks and gives them a stylish look too. It is a great long hairstyle for women over 50.
13. Long Box Dreadlocks Look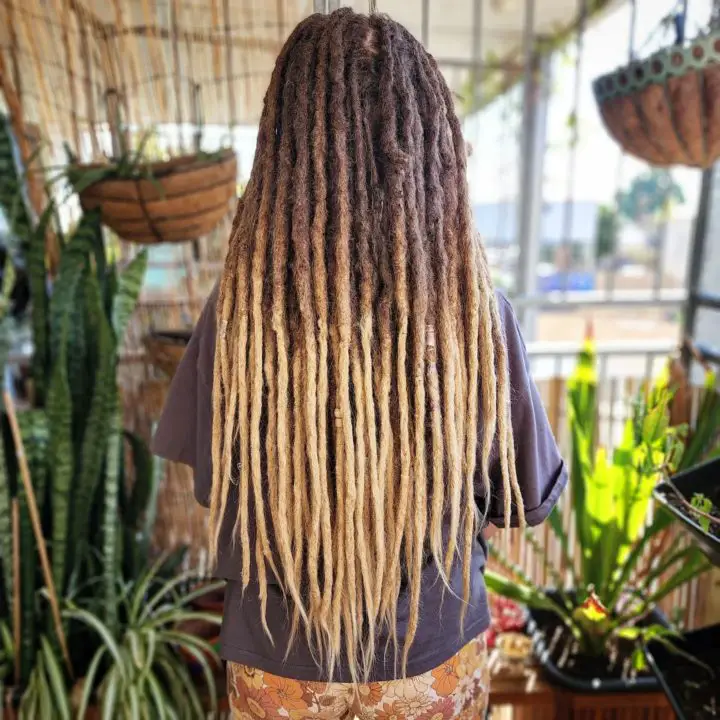 Women who can carry unique and bold hairstyles can try dreadlocks. It is one of the most interesting hairstyles for women with long hair to make their personality mysterious and appealing. Get it done by a professional hairstylist for the best result.
14. Long Curly Layers With Luscious Bangs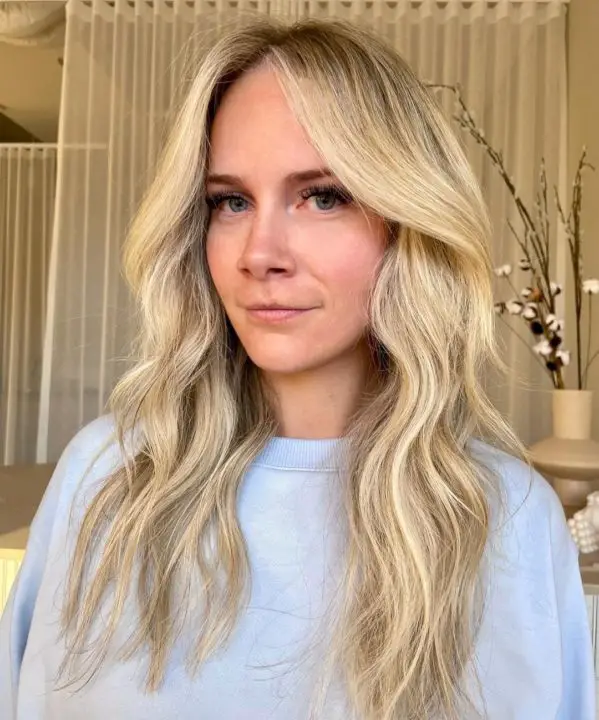 If you have long hair, just get feathery bangs like this and enhance the shape without losing the length. There are different types of bangs like a curtain, feathered, full, etc. Your hairstyle will help you decide which type of bang will suit your face shape the most.
15. Ultra Long Sleek Style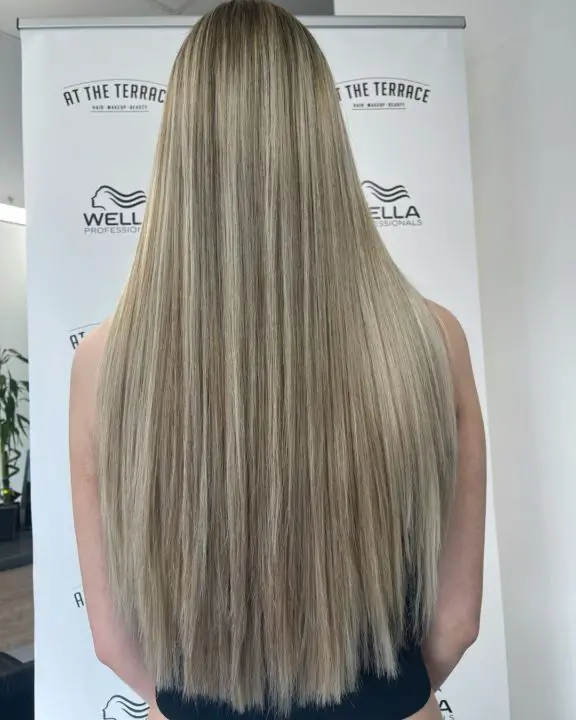 A simple long sleek style adds elegance to the look and glamour to the personality. The best part is you don't have to do much for this hairstyle's maintenance. Layering hair and straightening them is one of the best ways to achieve a classy look.
Conclusion
These are some of the best and most easy long hairstyles for women over 50. With modern cutting and styling techniques, it is possible to get any of these hairstyles without hassle. Whether you choose layered cuts or precisely placed bangs over the forehead, you can look chic, modern, up-to-date, and sophisticated at the same time in your prime age.
However, one thing you need to remember is that long hair means high maintenance that you can achieve by regularly treating your hair with deep conditioning hair care products and taking hair trim appointments once a month. It will ensure that your mane will stay in the healthiest way possible.
Celebrate your life in impeccable style and experiment with your hair to add interest to your personality!
You Might Also Like: