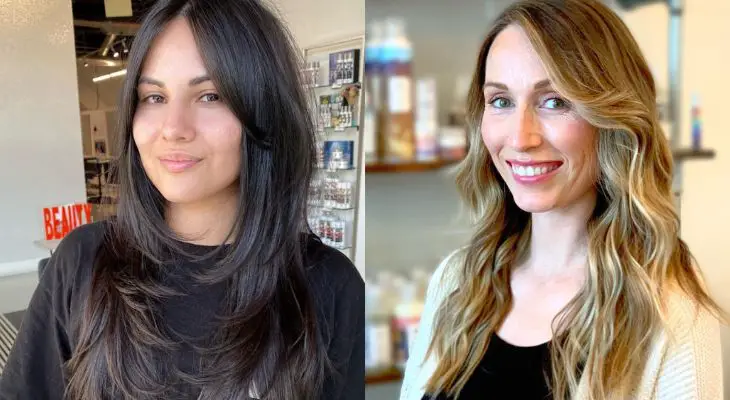 Despite being straightforward, long layered hairstyles look great. Long hair gains volume from a layered haircut, which also gives you more styling options. Long bangs that can be worn straight or side-swept can help balance the layers. Long layers that blend with one another look gives smooth and sleek, while a long shag hairstyle looks more undone and messy. Long hair may complement any personality and style. There are some of the great styles below,
18 Most Popular Long Layered Haircuts
1. Long Hair Cut With Long Layers
This long-layer hair is for the lady who have long hair, the stylist will keep the end without cutting. So that you can achieve this mind-blowing layered look by keeping your locks at waist length. It gives the best volume and texture you love.
2. Long Hairstyle For Blunt Bang Hairstyle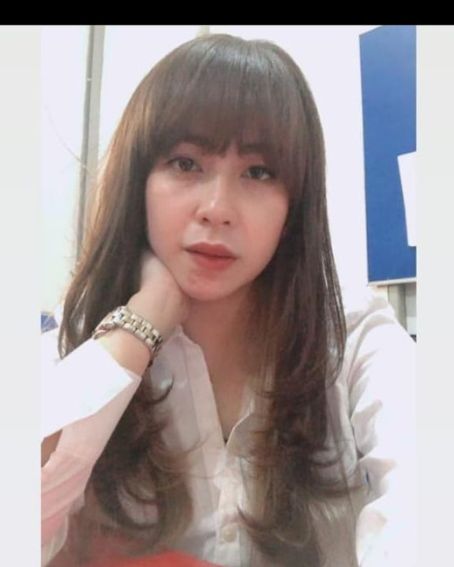 In this style, the blunt bangs are a great addition to your long hair. It is one of the best hairstyles which looks incredible when the blunt bang blends with your layer hairstyle.
3. Long Layered Straight Chic Hairstyle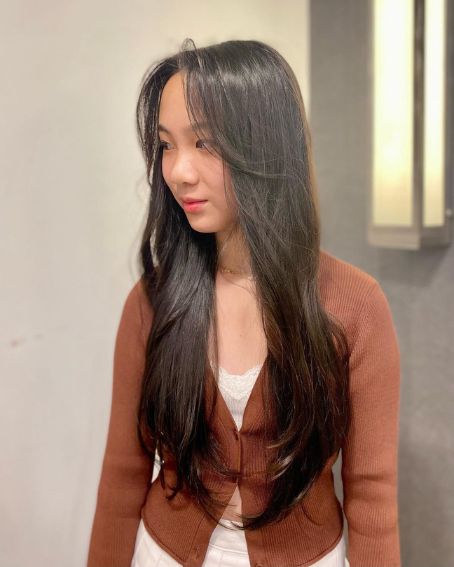 This style is the perfect choice for straight locks. Long layered straight chic hairstyle will give the elegant and stylish fashionable look and it is a good option for low maintenance.
4. Long Layered Hairstyle With Side Bangs
Show off your beautiful locks with healthy long layers, with this when you add the side bang will create a versatile look. The side bang will be perfect for wavy hair and look gorgeous.
5. Long Layered Blonde Hairstyle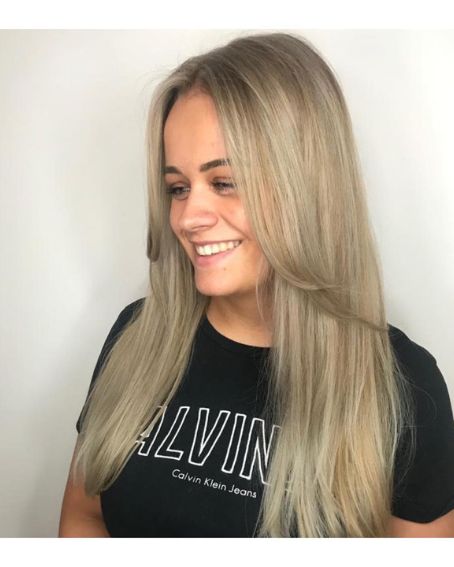 For blonde hair, this long-layer style is pretty different from other styles. Here layers will be defined and it gives luxurious look and keeps fresh.
6. Side Parted Long Layered Hairstyle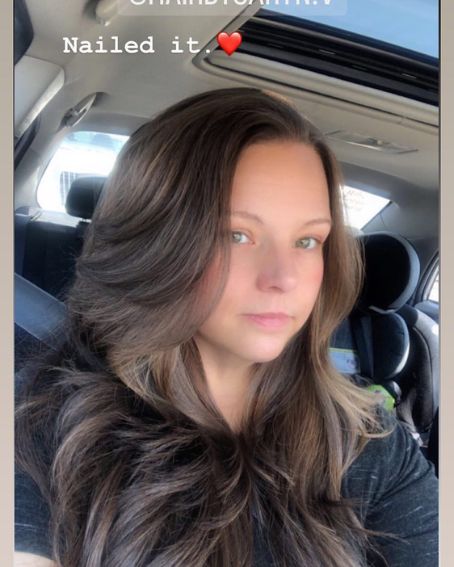 Try this long layered side part to show off your layers. When you add more layers it boosts the volume and texture. With this new hairdo, your locks won't seem plain.
7. Long Wavy Brown Hairstyle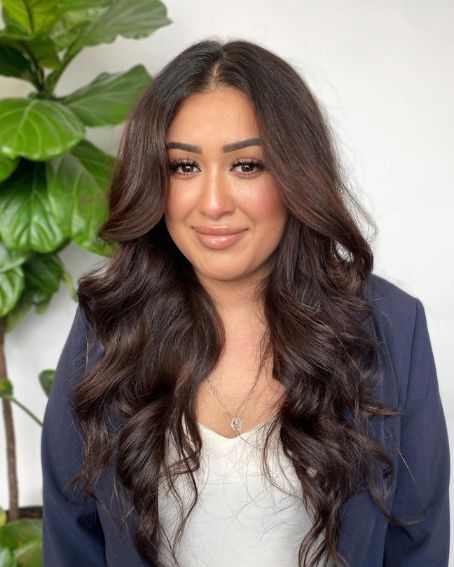 For long hair, healthy layers are important. Layers reveal the texture of long locks naturally. When it comes to styling it starts with some simple and casual beach waves.
8. Red Shaded Long Layered Sleek Hairstyle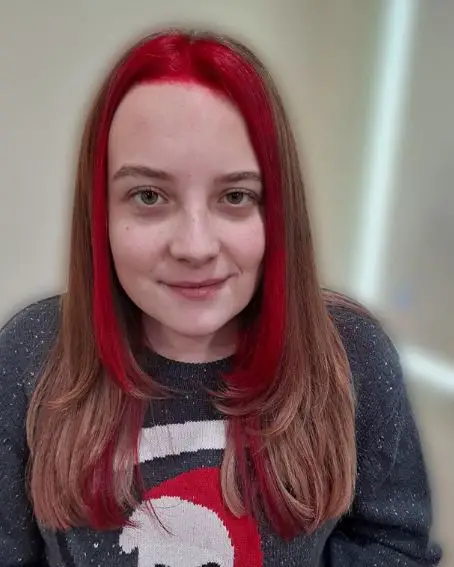 A red shaded long layered haircut for sleek hair is easy to style and very versatile. This style will give you a silky smooth look with minimum effort. The movement of your hair will be so shiny.
9. Long Layered With A Fine Hairstyle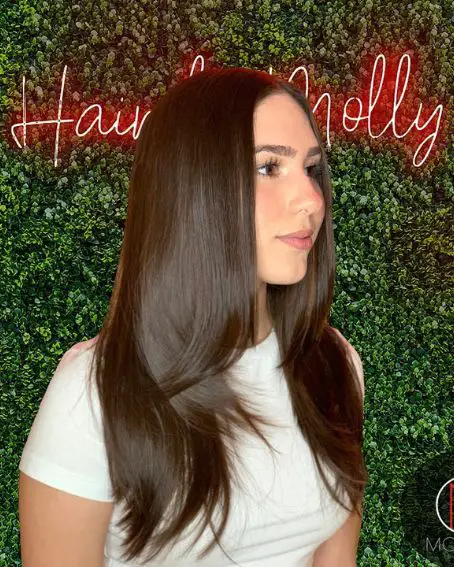 For fine hair doing layers is the best choice. It creates volume and body for fine hair. Have those flowing locks while keeping a little bit of flair at the ends and give fabulous look.
10. Long Tousled Layered Hairstyle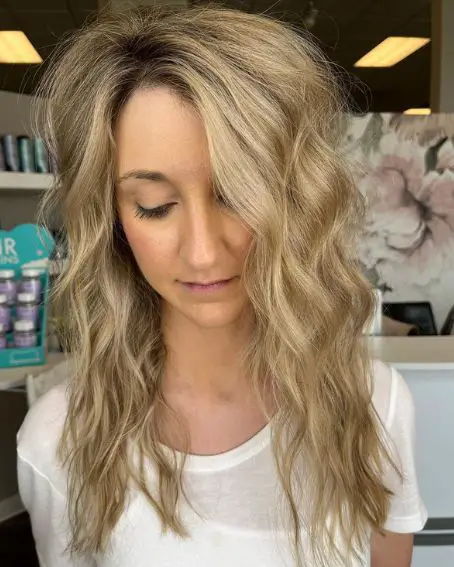 This is a beautiful bedhead look hairstyle. A combination of long locks with tousled curls will give an untidy and messy look for a long hairstyle. It gives you a young and sexy look.
11. Long Balayage Layered Hairstyle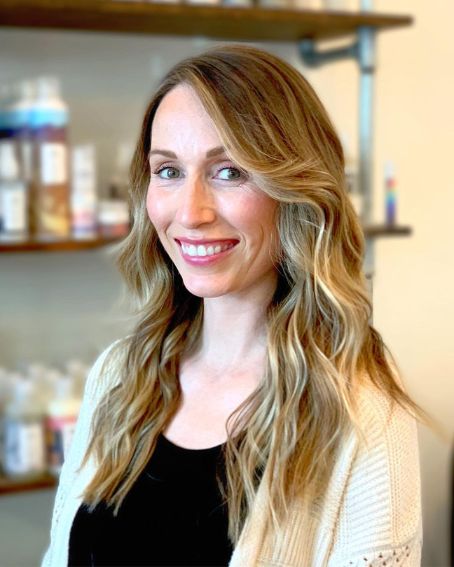 This is one of the variant styles from regular. You can style yourself with the long balayage layered model. This style will be creative and give a soft and smooth look.
12. Soft Long Layers Of Ombre Hairstyle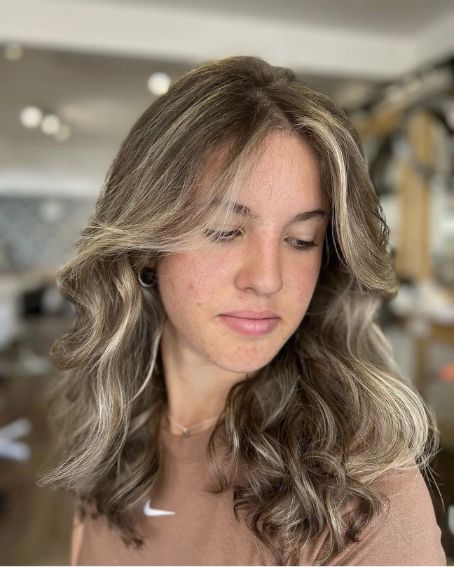 In this hairstyle, extreme layers are ideal with ombre highlights. ombre is one of the techniques where a dark base color gradually lightened along the length of the hair. It gives a sun-kissed look to your style.
13. Face Framing Long Layered Haircut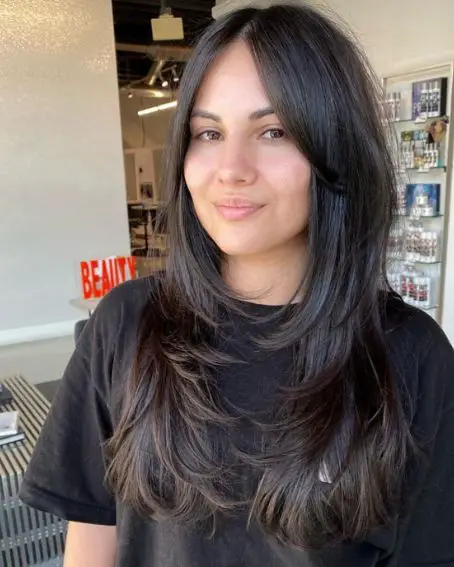 A long layered hairstyle is typically looked for all face shapes. If your face is a round or oval shape, adding these face-framing layers will help to balance out the facial feature. It brings you an amazing look.
14. Wispy Bang Long Layered Hairstyle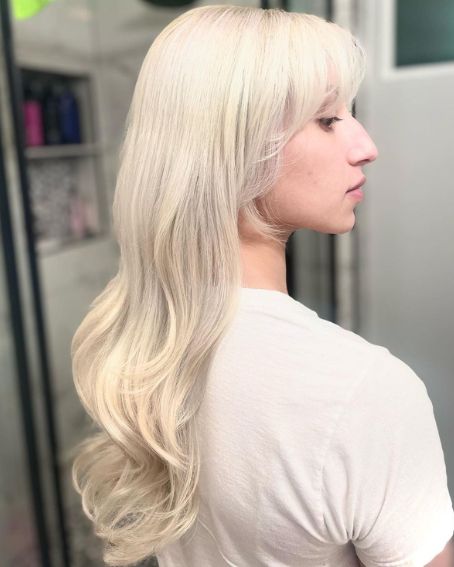 A long layered wispy bang is an excellent option to remake your style into fantastic. The wispy bang will messily show your style but, it gives a fun and pretty look.
15. Long Layered Curly Hairstyle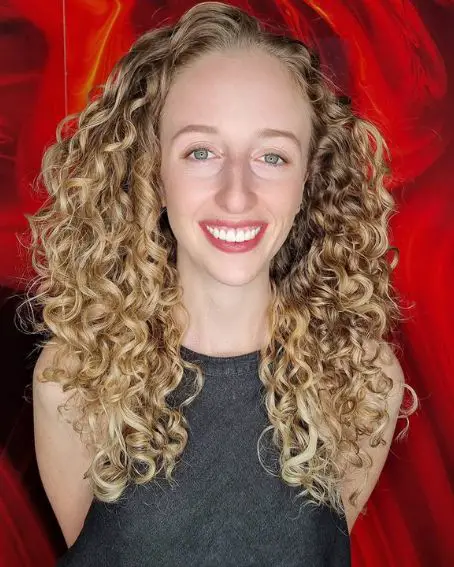 A timeless hairstyle that evenly distributes volume throughout your tresses is curly layers for long hair. Long-layer cuts add movement and emphasis curls. For women who want their hair to be subtle and bouncy, try curly layered long hairstyles.
16. Long Feathered Layer Hairstyle
Another great method to showcase your long hair is to part it on the side and feather it from top to bottom. It is a good hairstyle if you like to play with your style.
17. Thickly Layered Hairstyle
A fresh long layered haircut that looks great with a fashionable center part can upgrade your thick hair. Adding layers to thick hair will show more bouncy, it creates a stunning look and gives movement to your strands.
18. Long Layered Hairstyle With Curled Ends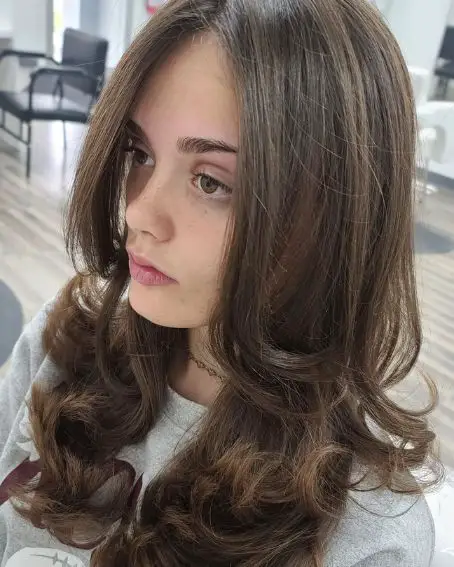 In this style, the softness of the curls will highlight the layered hairstyle. This adds the curls at the end of your hair so that it gives you a romantic and elegant style to your locks.
You Might Also Like: