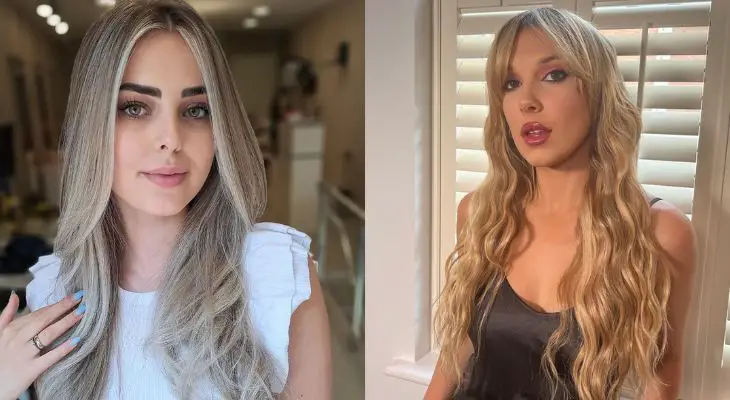 There is a variety of hairstyles for long and thin hair that can flaunt with flair. You may have tried lots of hairstyles so far and failed, but the main thing is to pick the right styles that match your hair is so significant. Fine-haired people struggle for finding hairstyles for long thin hair. The following hairstyle for long thin hair will bestow you with all the clues. From this, you will surely find some inspiring versions that will work great for you personally.
18 Gorgeous Hairstyles For Long Thin Hair Ideas
1. Face Framing Long Thin Hair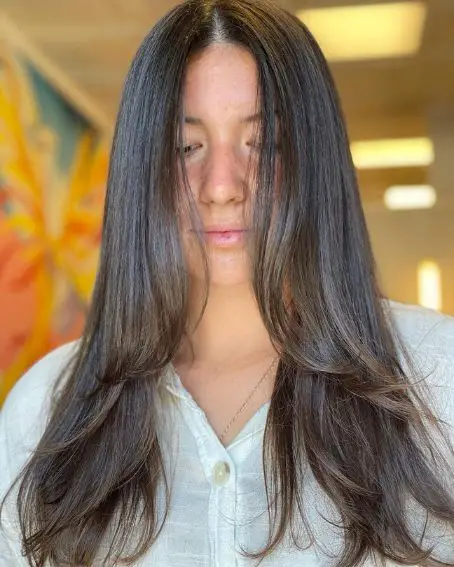 According to your face shape, long thin hair can be styled. You can style your hair with long bangs on the forehead, for fine hair this type of bangs will give a pretty look, and it matches your long hair and your face is also framed beautifully with this hairstyle.
2. Long Hair With A Feathered Layer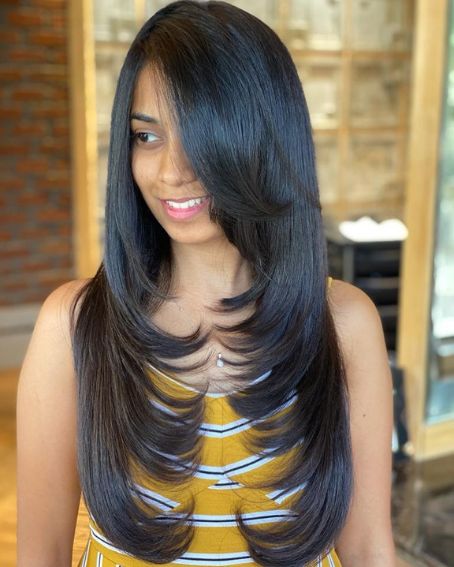 Now a day, people are interested to show their hair in a unique way. In that path, this feather layer style will surely suit for long fine hair. This hairdo will show you many layers which give you a glam look.
3. Blonde Summer Chic With Brown Highlights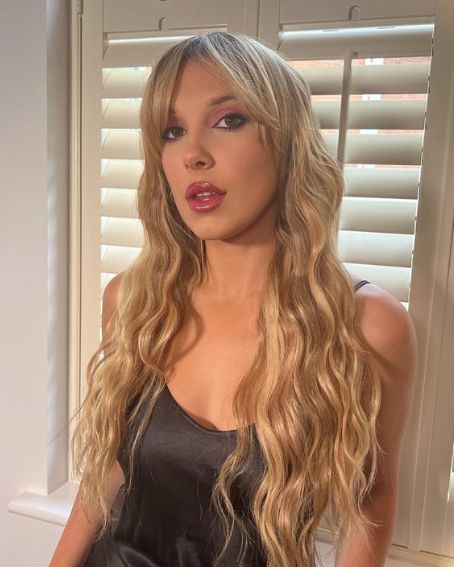 Women who have blonde hair, go with this summer chic hairstyle, if they highlight their hair with brown it adds more beauty and it is a fair hairstyle for a warmer month, with this when you do some waves and curlers it gives extra pretty for your face.
4. Two-layer Cut For Long Hair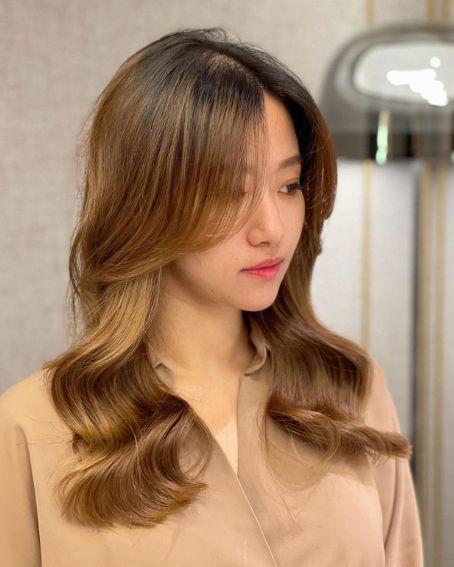 One more style that you can try out for long thin hair is a two-layer cut, in this hairdo, the stylist will divide the hair into centers, and do the layer cut. Your long thin hair will be lifted by a layered cut, giving you an effortlessly appealing appearance.
[ Read: 27 Most Amazing Haircuts for Long Straight Hair ]
5. Balayage Long Fine Hair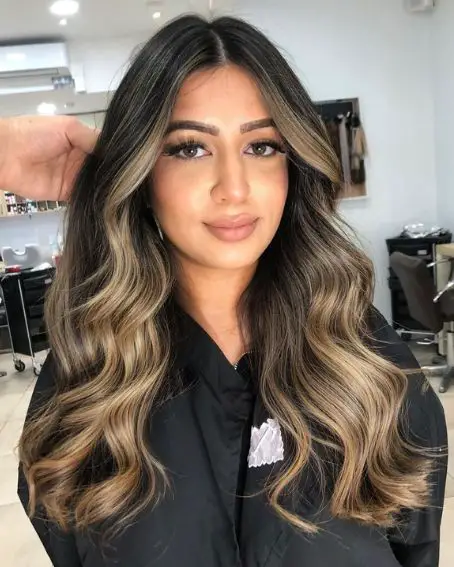 If you were felt so bored with your normal long hair, you can makeover with the Balayage method. In this technique die your hair and blend it with a natural look.
6. Pretty Pink Long Hairstyle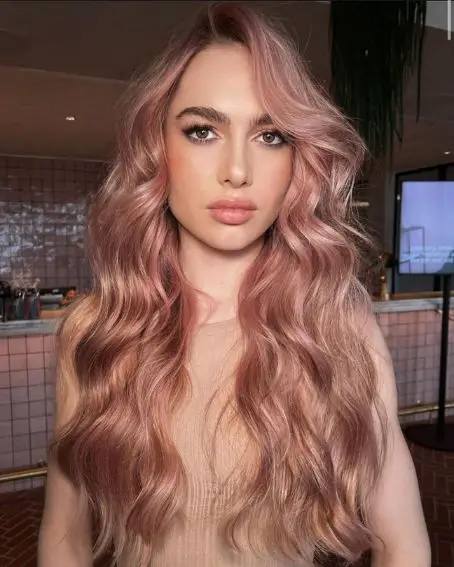 For long hair, this pretty pink color hairstyle will be nice. This idea will give effective look to your hair and enjoy your long fine hair with a fabulous look.
7. Ombre For Long Hair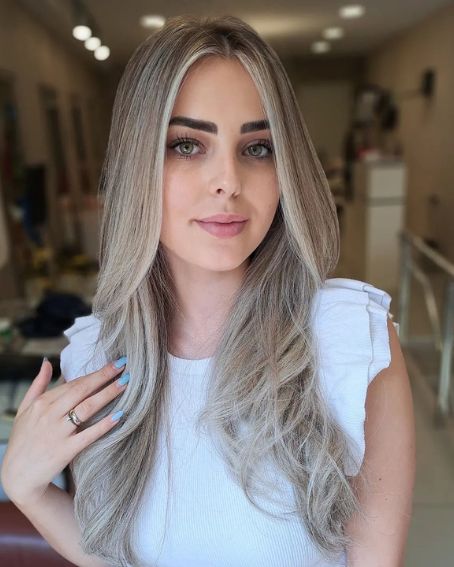 In this technique, hair stylists will shade your hair, which means they give dark base color and gradually lighten the shade, so the effect of the ombre will be two-tone hair color that bestows mesmerizing appearance.
8. Classic Sleek Look With Long Thin Hair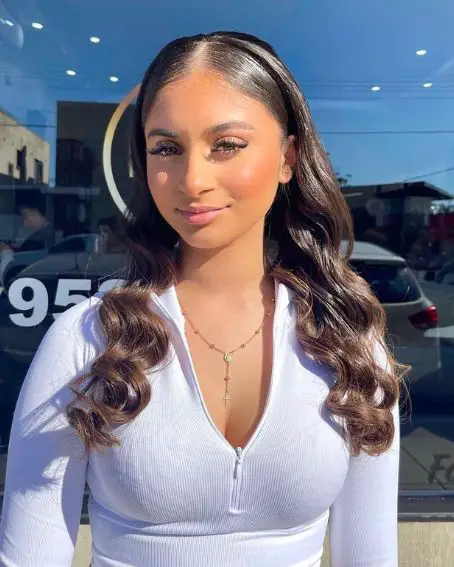 This type of hairstyle will be a sleek one, in this style, from the top the classic sleek will be started and at the end, it finishes with some volume of curlers so that they result in a flow and wavy texture.
9. Brown Shade Curtain Bangs Hairstyle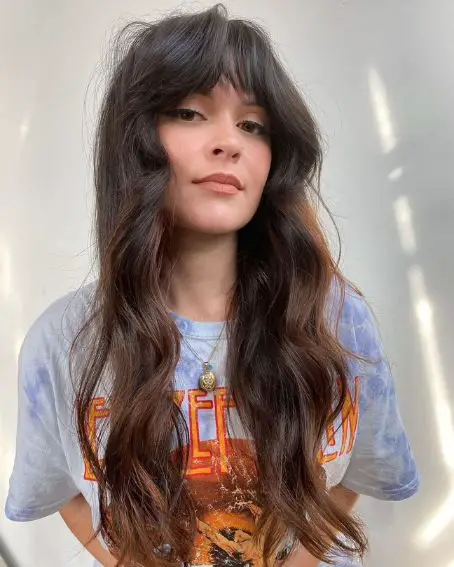 In this style, curtain bangs for brown hair work exceptionally well with long layers and give you versatile styling options for long hair. You can wear this for any special occasion or party.
10. Long Razored Cut Hairstyle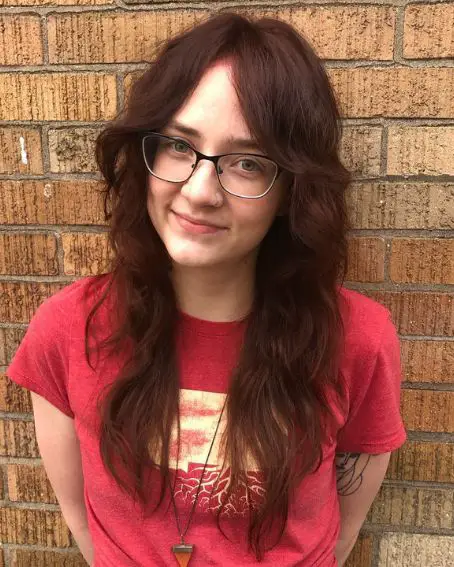 Here, the hairstylist will razor your hair to obtain an outstanding look. For long hair people, this style will be fine to follow. It gives a natural texture to your hair and gives different dimensions overall.
11. Shadow Root Long Thin Hair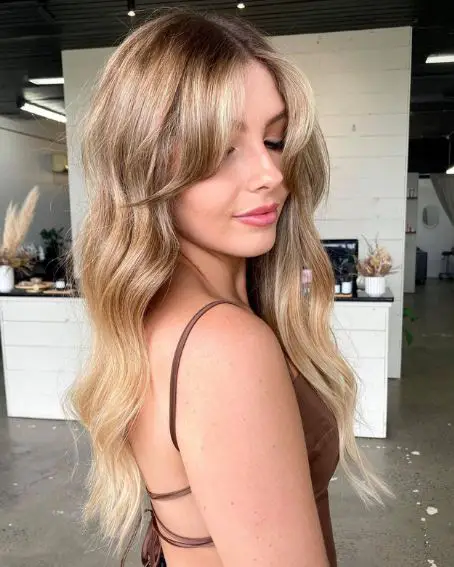 For long thin hair, the shadow root adds so much dimension and gives shine to your long fine hair. It is a color technique that gives the hair a 'vintage' look by establishing depth at the base and keeping the mid-lengths and ends light.
12. Tousled Layer Hairstyle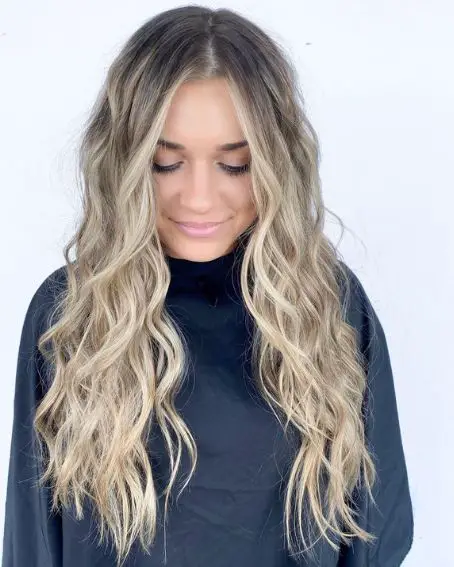 This tousled layer hairstyle will give some messy, a little windblown, a bit beachy, these are the things you're looking for when getting your hair to a tousled state, in that, if you add some layers it will give elegant look.
[ Read: 20 Cute Long Layered Haircuts With Bangs ]
13. Long Thin Blinding Blonde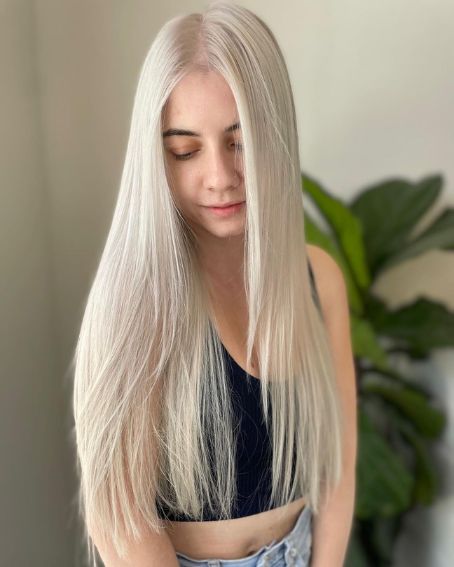 For blonde long thin hair, people can follow this blinding hairstyle. In which they cut your hair with freestyle. It will create the desirable volume around the crown of your head and give your hair more richness so that you will obtain a pleasing look
14. Chunky Highlight Hairstyle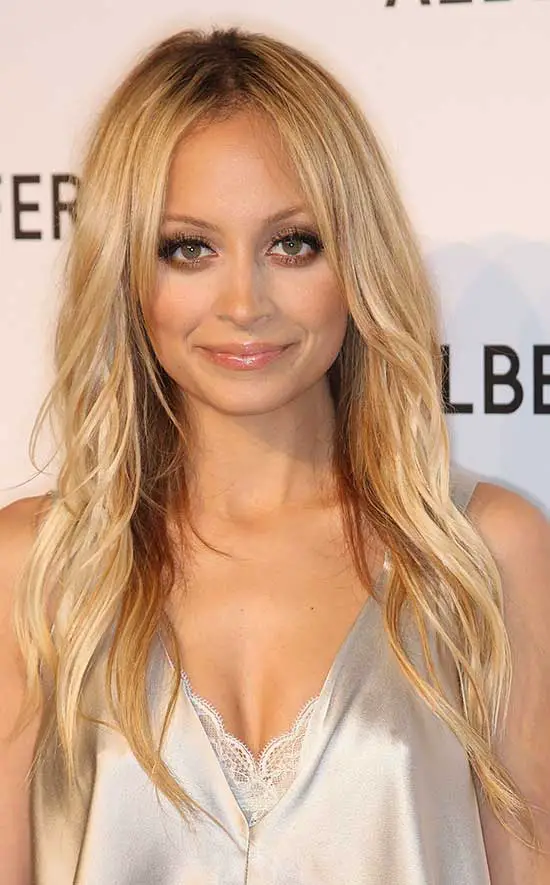 This style is one of the best styles to choose for long thin hair. It is all about creating some shade of color that give off tons of dimension. Chunky highlights hairstyle gives thicker and more voluminous for your hair.
15. Long Layer With Razor Bang And Bits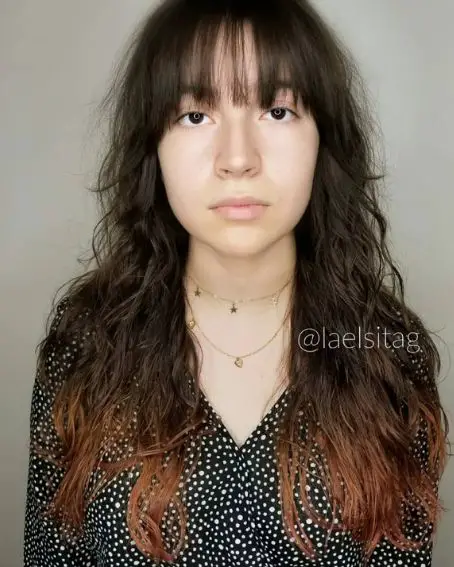 In long layers with bangs and bits adding bangs to long fine hair is a fun way and get into the current style and don't want to sacrifice any length. Jagged bangs are lovely; yet, they have a more modern, stylish feel when they are long enough to skim the eyebrows.
16. Caramel Balayage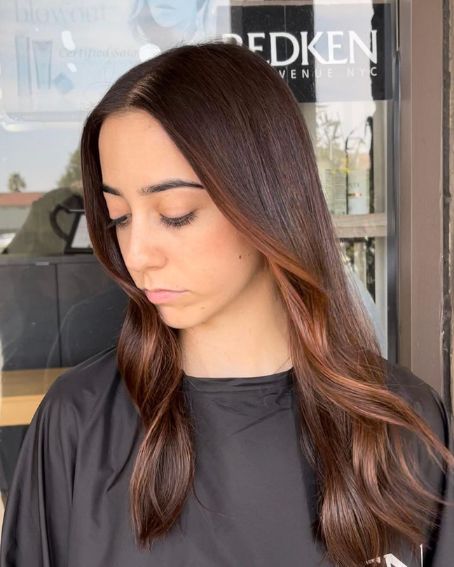 Caramel balayage is another great idea for long thin hair to choose from. This give caramel shade renders beauty to this overall hairstyle. It builds you a fetching look and gives you a long desirable dimension to your hair.
17. Brazilian Blowout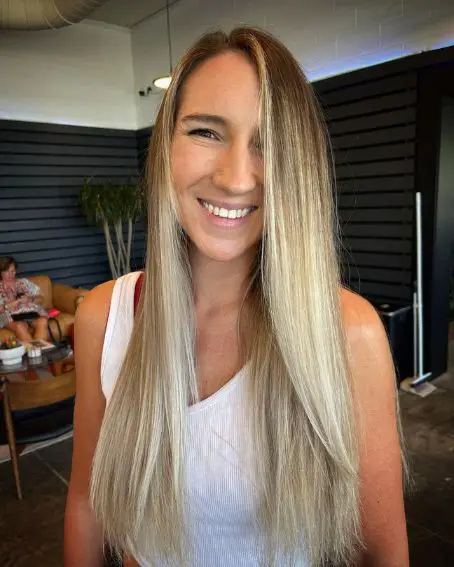 Brazillian blowout with blonde is an awesome style you must try at least once. If you don't like to have a frizzy style and want a trendy look then wear this ultimate hairstyle to look bold and confident.
18. Long Thin Curly Hair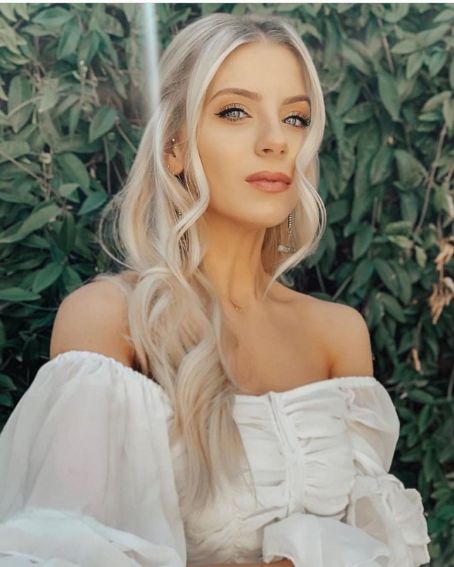 People are mostly inspired by curls, in this long thin hair if they go with some curlers, it will create wavelength to your hair so the strands can separate and give off a messy, carefree vibe.
You Might Also Like: