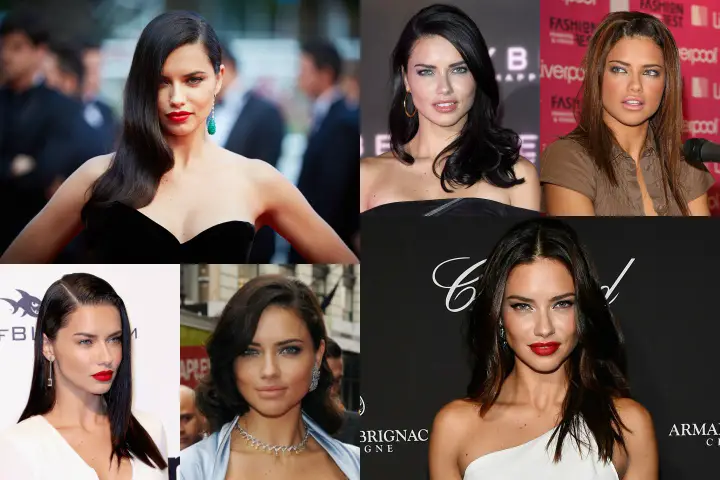 Andriana Lima is well known for Brazilian looks as she is a Brazilian model over the years. She has stunning looks with her blue eyes, and usually Andriana maintains her striking combination with amazing figures and shades of brown hair that matches to her face shape, hair density and texture. andriana loves to share some of her stunning and beautiful poses of her hairstyle. Let us see her different hairstyles over the years and her marvelous result of her beauty secrets.
Top 18 Adriana Lima Hairstyles & Haircut
1. Andriana Lima New Straight Side Part Hairstyle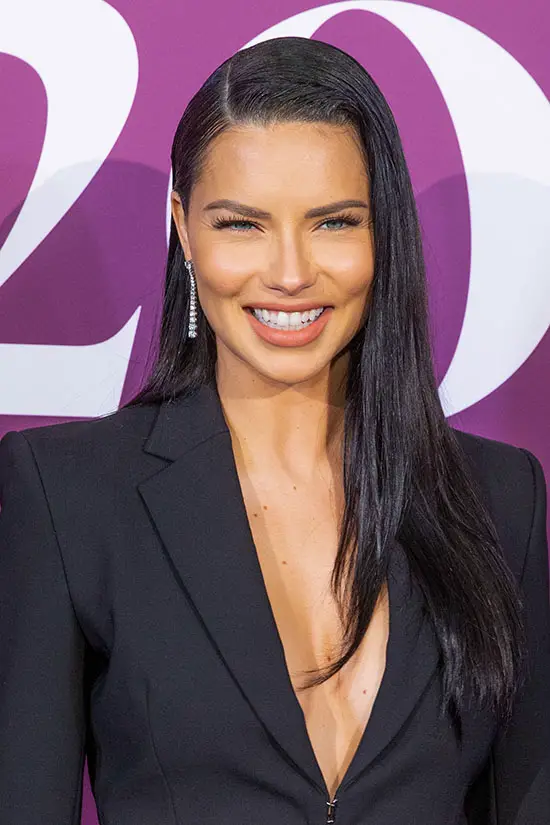 Adriana Lima gives a stunning look with long silky black straight hair parted to the side. Her long and silky hair suits her black jewelry outfit
2. Lima Side Swept Bangs Hair Style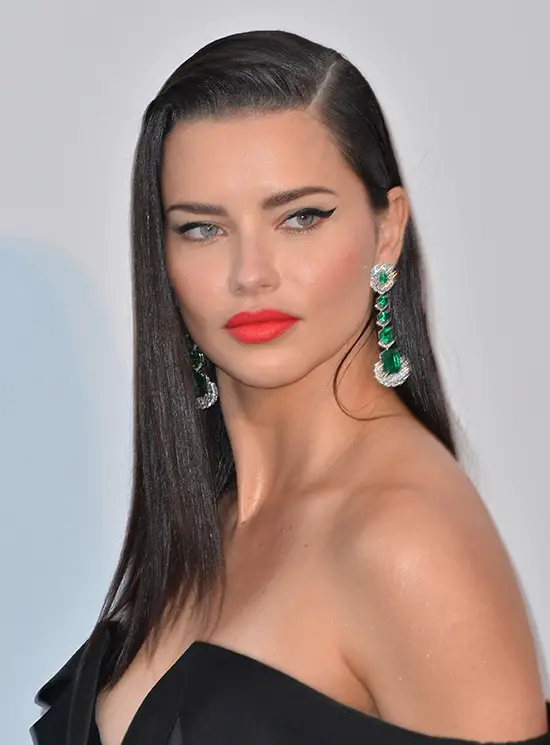 Andriana lima appears with an asymmetrical hairstyle with side swept bangs. This long and straight hairstyle makes her look more beautiful and attractive with black outfit.
3. Side Parted, Braided Hairstyle With Tousled Waves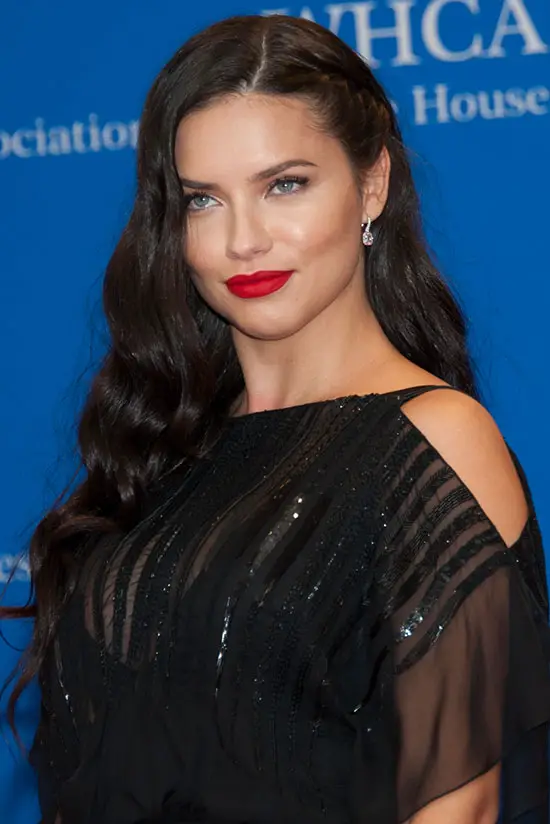 Andriana surprises her fans with mesmerizing looks with side parted, braided hairstyle along with tousled waves. This hairstyle suits her very well and shows her boldness.
4. Black Long Layered Wavy Side Part Hairstyle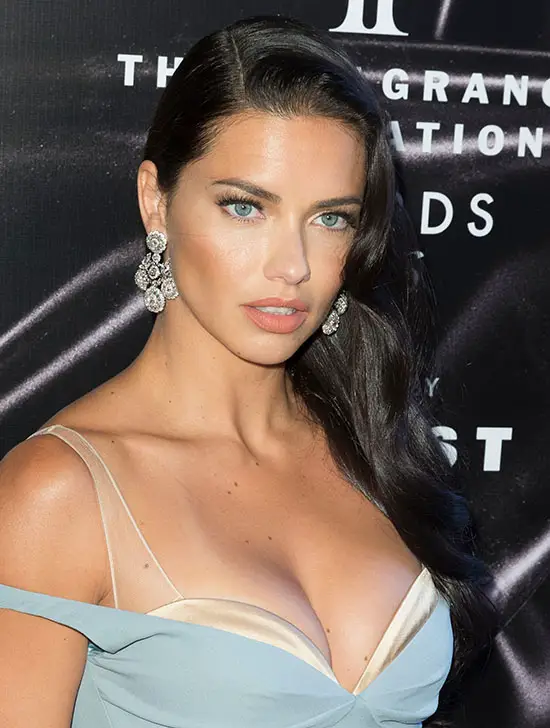 Andreana Lima appears in the best hairstyle in Wave black long layers side part hairstyle along with beautiful blue outfit. This hairstyle steals every one's attention with her attractive appearance.
5. Bob Cut With Wavy Short Length Side Part Hairstyle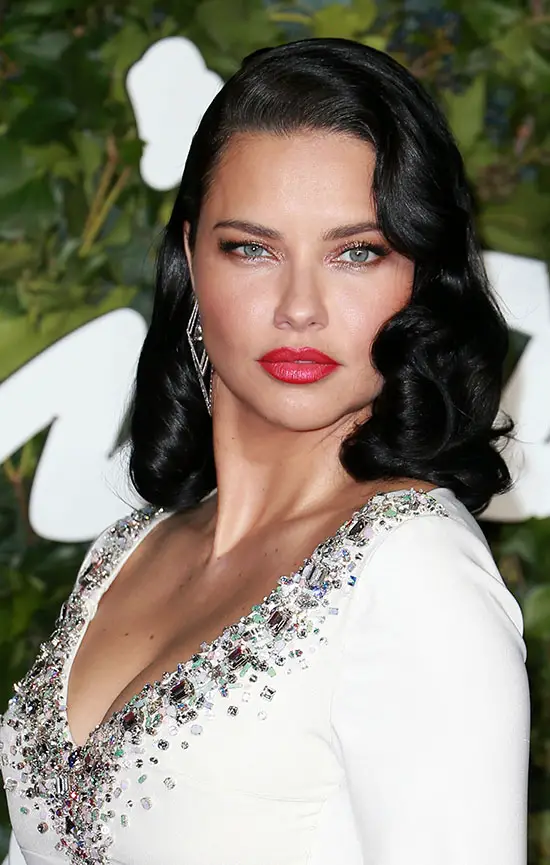 This is the most popular and classic hairstyle where Andriana Lima looks like an old film star from the 80's, with a short Bob Wavy cut hair.
6. Long Wavy Side Part Hairstyle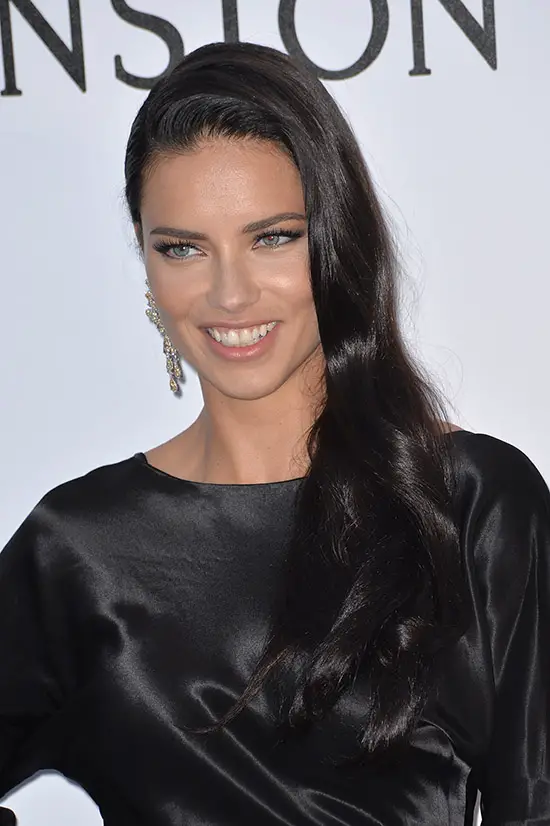 Andriana lima looks gorgeous with her long, silky and wavy side part hairstyle. She looks very confident with her hair style and black outfit. The most attractive part is her beautiful smile.
7. Classic Wavy Hair Style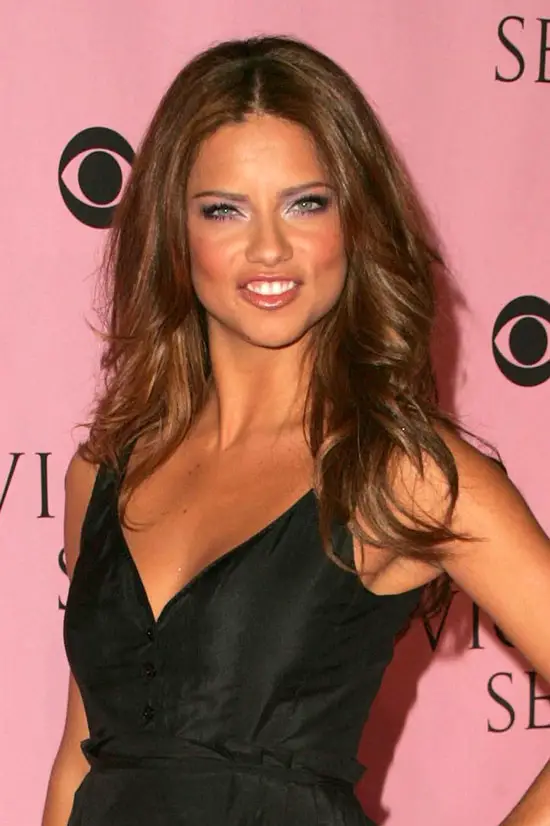 Andriana Lima with a simple and classy hairstyle looks amazing with black outfit. Her gold and silky hairstyle suits her with her stunning and attractive looks.
8. Andriana Lima New Trending Wavy Side Bangs Hairstyle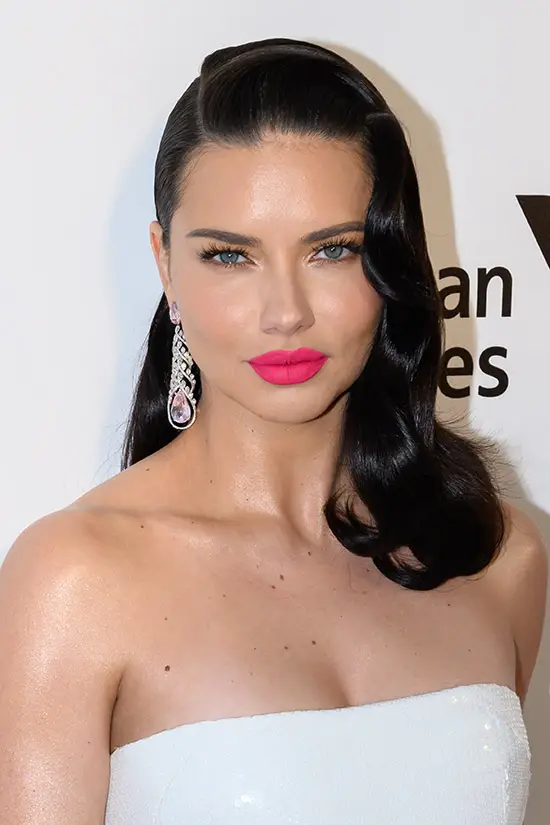 The most trending and classic hairstyle of Adriana Lima looks fabulous with white outfit. Her hairstyle brings up a new trend with Wavy and side part hairstyle which gives her an attractive and beautiful outcome.
9. Andriana Classic Bun Hairstyle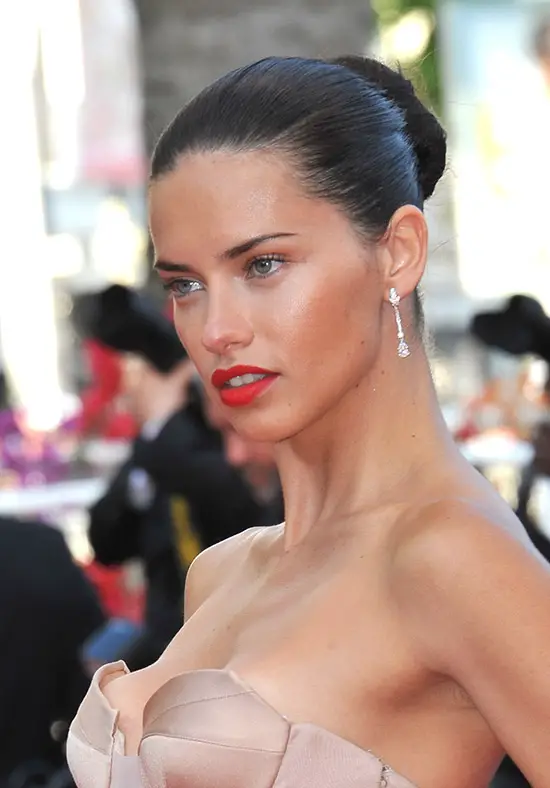 Nowadays this bun hairstyle has become a trend, wherein in all occasions this bun hair styles are seen. Adrriana lima looks traditional with that tight bun hairstyle.
10. Long Low Fuss Black Hairstyle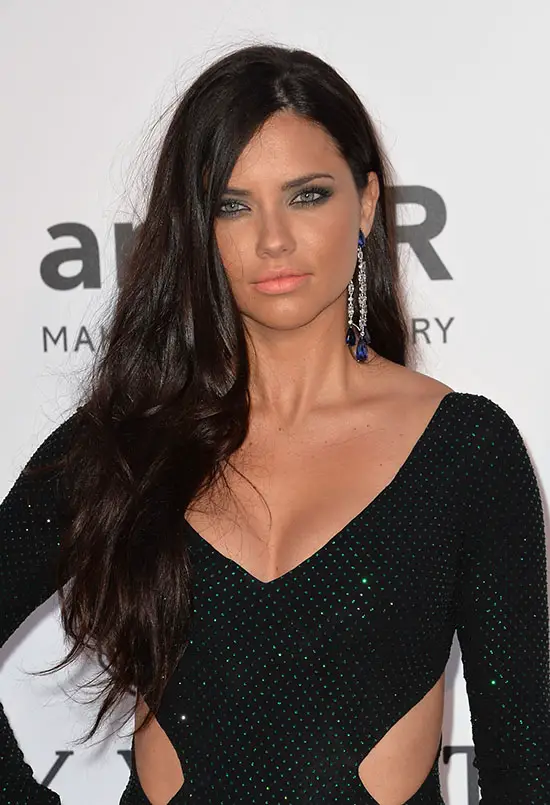 Here comes another beautiful outcome of Andriana Lima with her beautiful hairstyle which is long and low fuss black hair. Andreana Lima looks beautiful with her long and low fuss hair style along with her dark green jewelry outfit.
11. Dual Puffed Curls Hair Style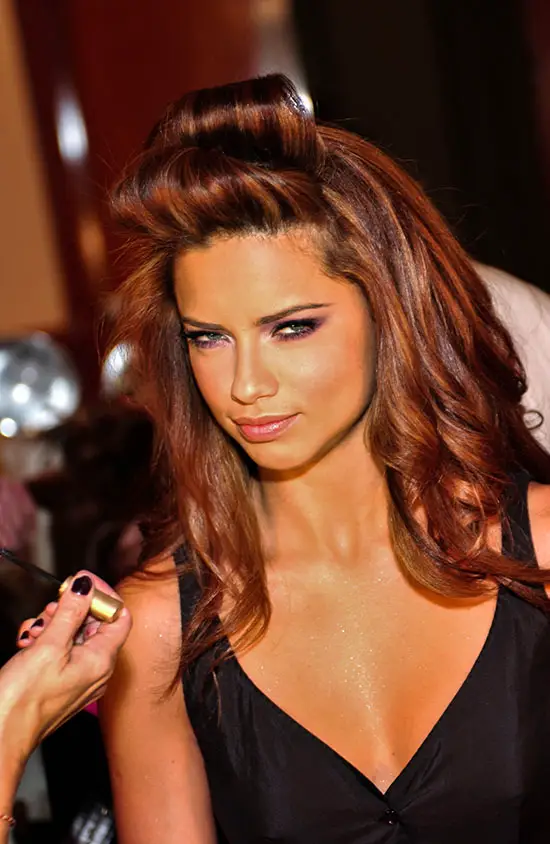 Andriana Lima is a new trend setter, as she tries a new trending and unique hairstyle.  Here is one of those she tried a dual puffed long curls hairstyle in which she looks bright and amazing.
12. Simple And Classy Curls Hairstyle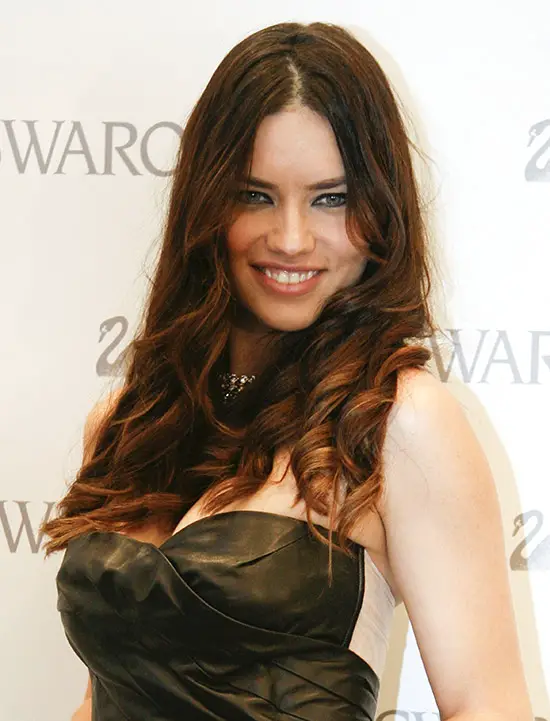 Andreana linea appears with a new trending long curls hairstyle. she attracts with her glossy and cute smile with curls hairstyle. This is the best hairstyle which suits every woman.
13. Andriana Lima Puffed Hairstyle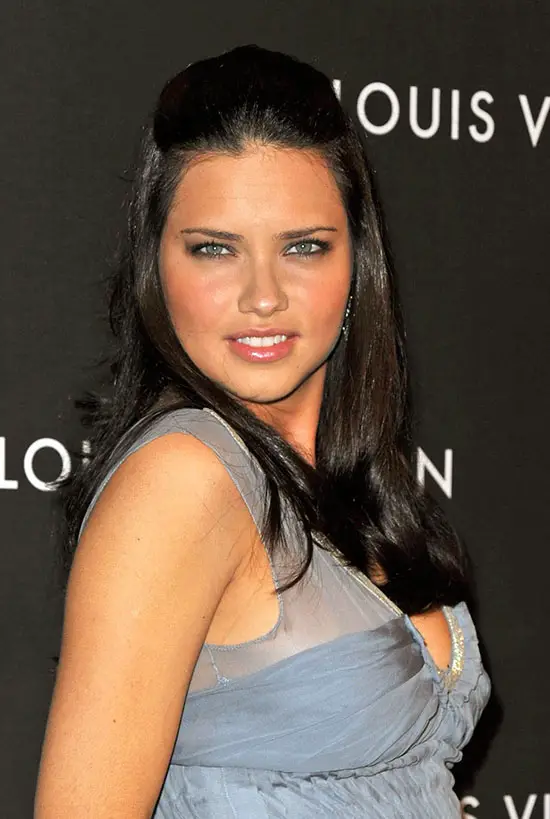 Andriana Lima looks amazing with the new appearance of her puffed hair style. This is a simple and cool puffed hair style which suits for any occasion and events. Her hair style makes her look confident.
14. Soft And Straight Side Bangs Hairstyle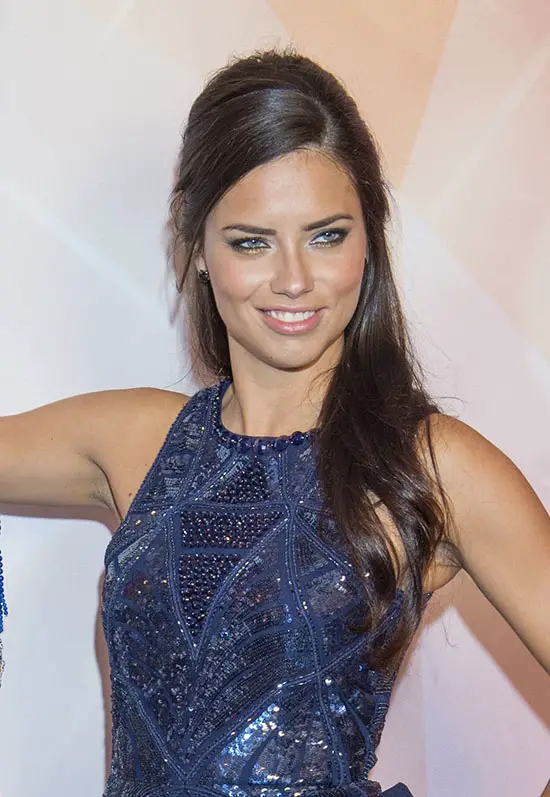 This is a simple and classic hairstyle of andriana where she looks bold and enthusiastic towards her fashion. This hair style bangs with soft and straight hair that leans to the side
15. Simple And Straight Hair Style With Flowers On Top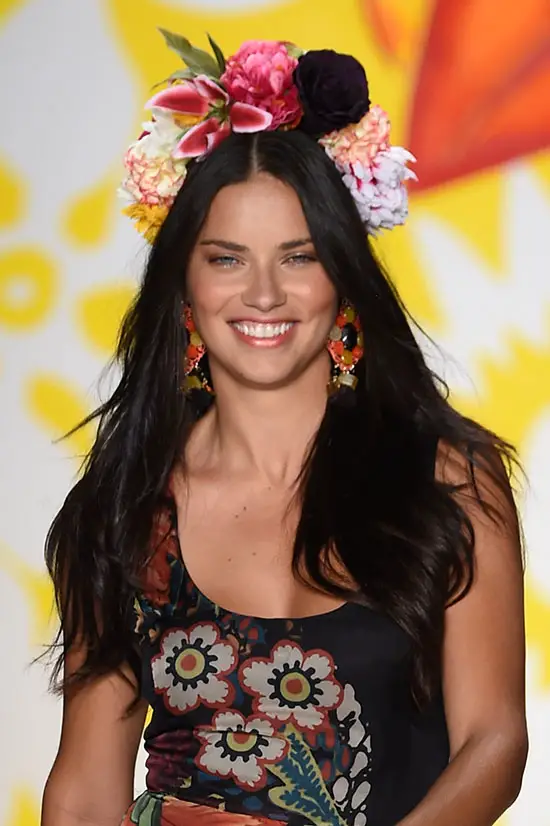 This is a unique hairstyle of Adriana Lima with flowers on top. In this hairstyle Adriana Lima looks awesome with a cute smile.
16. Puffed Wavy Hairstyle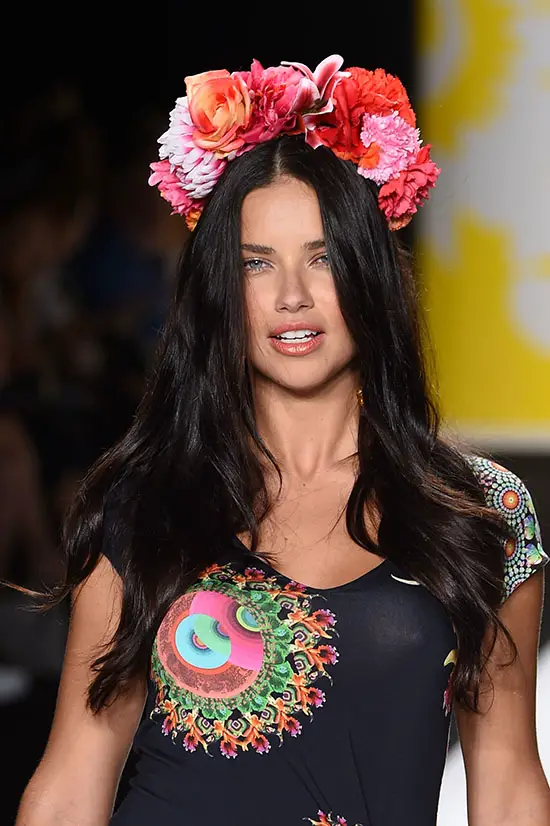 a new trending hair style of andriana where she tries a new trending and unique hairstyle.  Here is one of those she tried a puffed and wavy hairstyle in which she looks bright and beautiful.
17. Short And Bob Cut Hair Style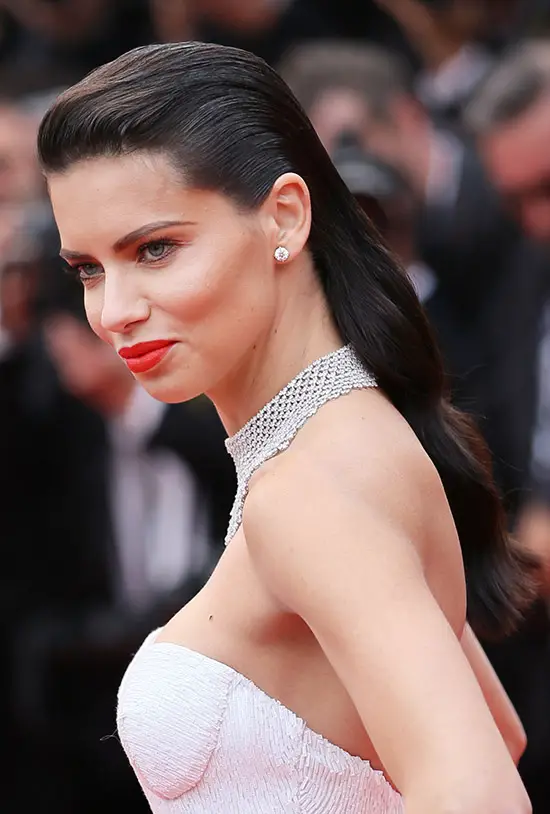 This is a bob cut hair style, here andriana tries a new trending bob hairstyle which is straight and settles down on the shoulder. In this hairstyle Andriana looks like an egyptian with her gold outfit.
18. Straight And Side Swept Hairstyle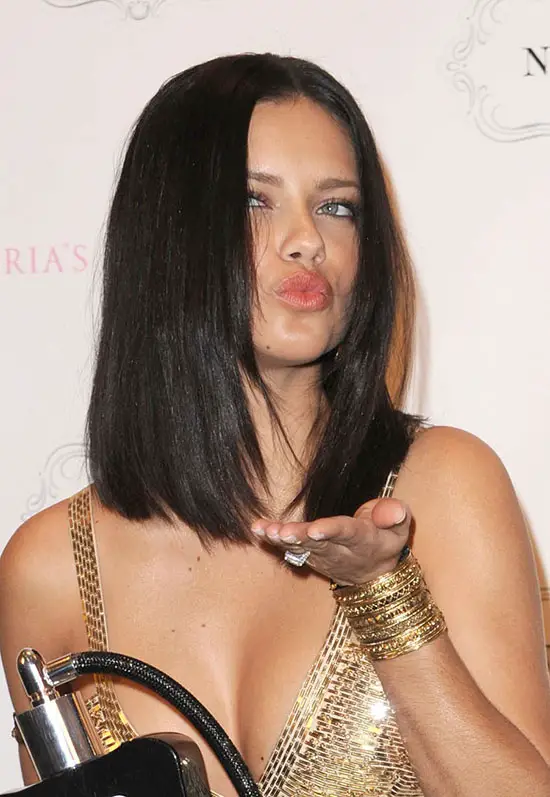 Adriana Lima gives a stunning look with long silky black straight hair parted to the side. Her long and silky hair suits her red outfit.
You Might Also Like: