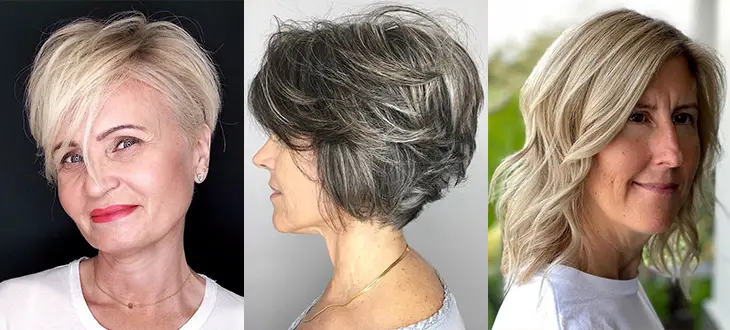 Shades that can enhance gray hair or hide them make the best hair color for women over 50. While it is easy to experiment with hair colors when you are young as everything is acceptable, as you reach 50, you start getting conscious of your choices, and it is when choosing the right hair color becomes troublesome.
If you are in such a dilemma, we have come up with some amazing hair colors that will make you look younger and mature at the same time. Embracing your grays is fine but experimenting with hair color in your prime age adds spice to life. There is no need to hesitate in adding bright strands to your silver hair to be the center of attraction.
Here we have listed some great hair colors suitable for women above 50. Check them out and choose your pick.
Best Hair Color For Women Over 50
1. Silver Balayage With Black Grey Hairstyle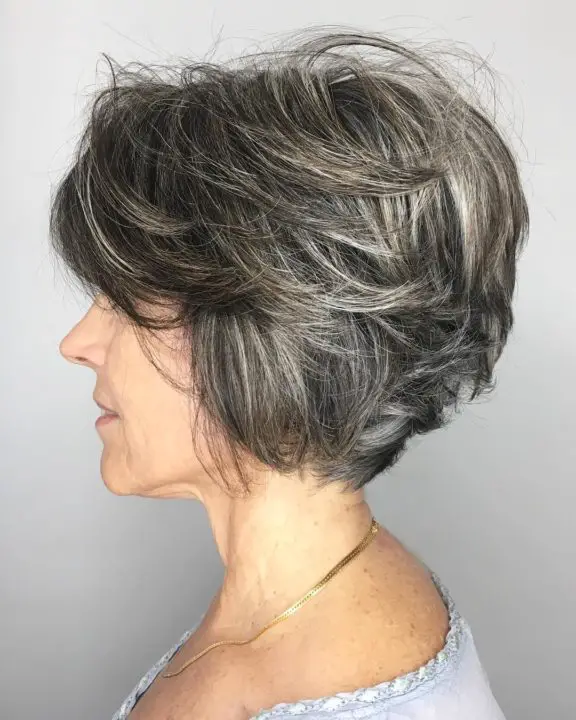 Getting grays with aging is normal; however, embracing them could be challenging for some. If you are one of them, blending silver balayage with natural grays is a great option. It makes you look stylish and mature at the same time.
2. Matte Beige Blonde Hair Color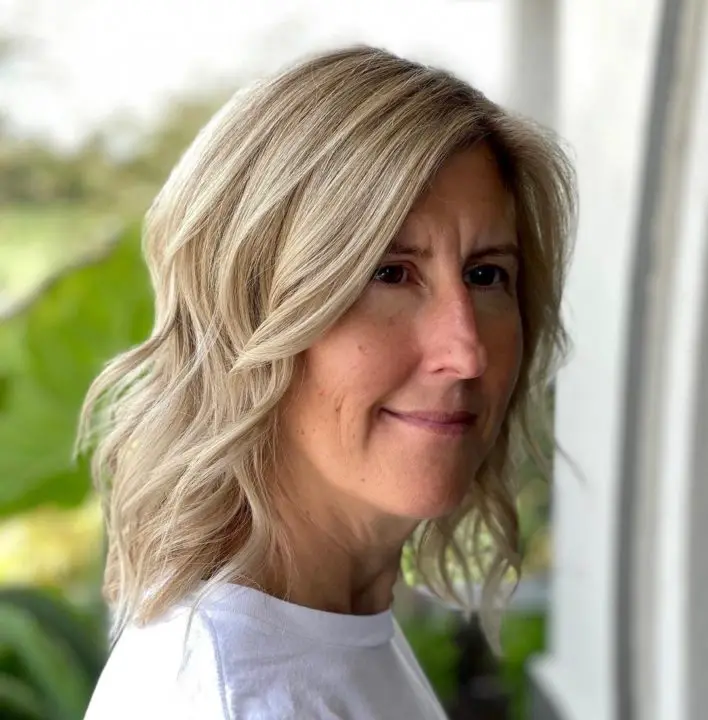 Matte beige blonde is another wonderful color that adds a spark to your personality. This light and summery color is suitable hair color for women over 50 who are fond of coloring their hair differently for the summer and spring.
3. Youthful Look With Bright Blonde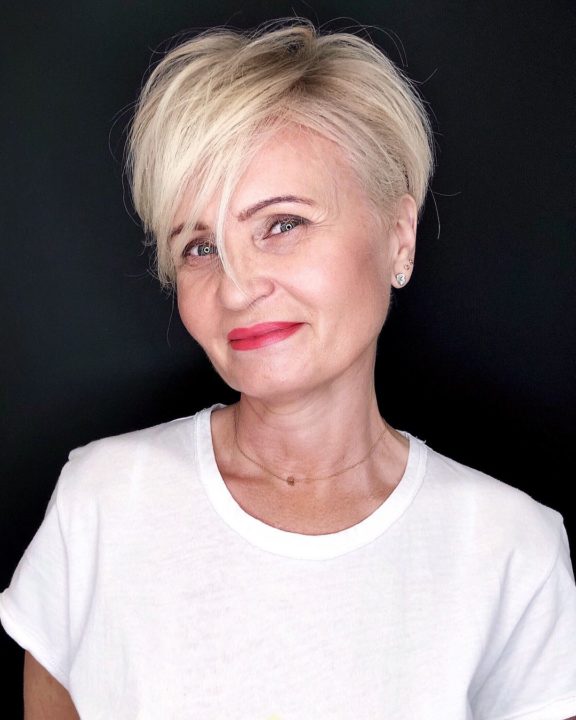 For aging women, blonde is one of the go-to colors, which is easy to adopt and looks good too. Since gray and blonde blend perfectly, it is a great choice for women of all ages. With a good undertone color, you can make it look even better.
4. Ash Bronde Shade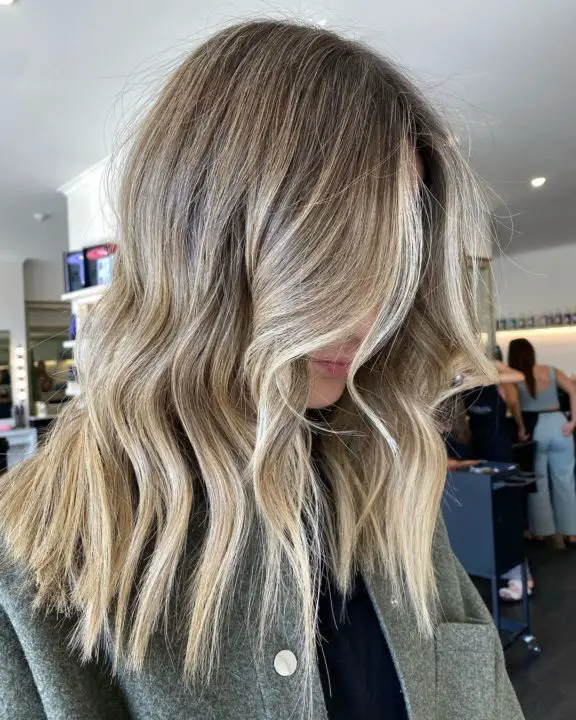 Bronde is a combination of brown and blonde, perfect hair color for older ladies. If there is gray hair, blending them with silver or ash bronde tones gives perfect hues.
5. Bright Copper Hair Color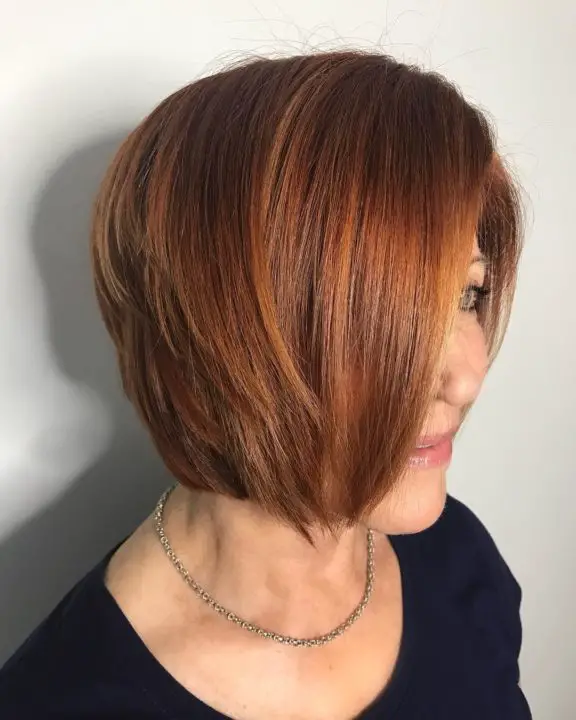 Depending on how much white hair you have and what is your original hair shade, you can pick bright copper or red hair color to make your personality interesting. Copper or red color looks great on women with natural medium brown hair and green or blue eyes.
6. Neutral Bronde With Warm-Toned Highlights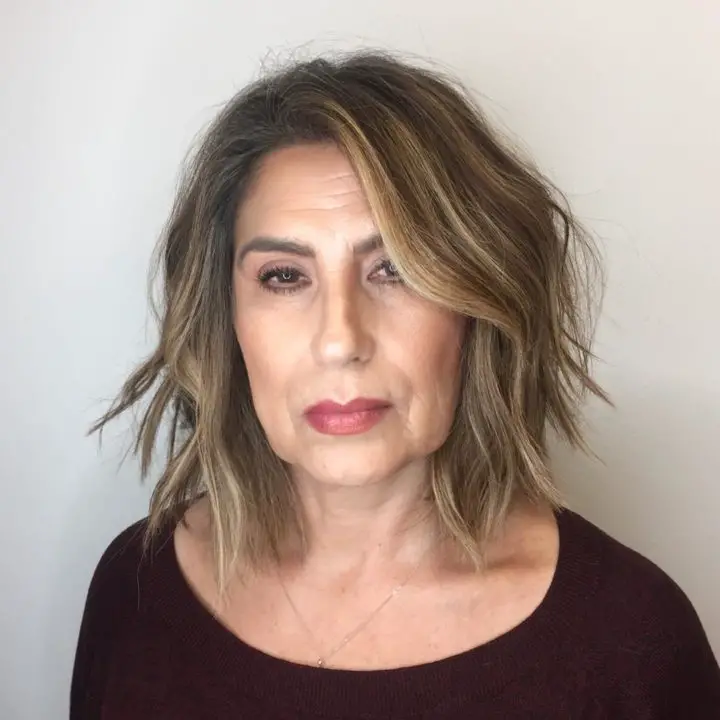 If you think bronde hair color is only for the younger generation, ditch this thought as it looks cool on women over 50 as well. All you need is to carry it well and with full confidence.
7. Caramel Bronde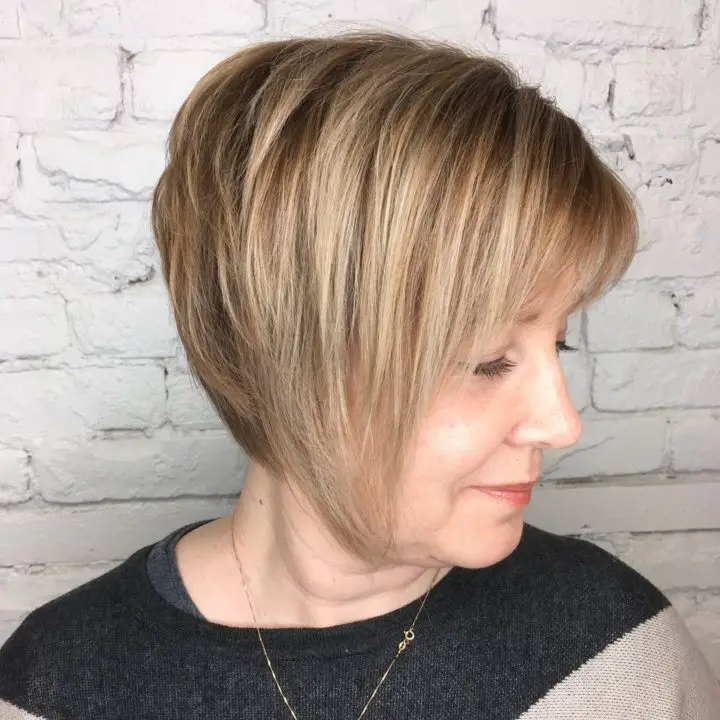 When a good hairstylist blends the bronde hair color perfectly, it looks good on all skin tones. You can mix cool and warm shades like ash blonde and caramel to get a stylish, modern, and mature elegant look at the same time.
8. Sunset Blonde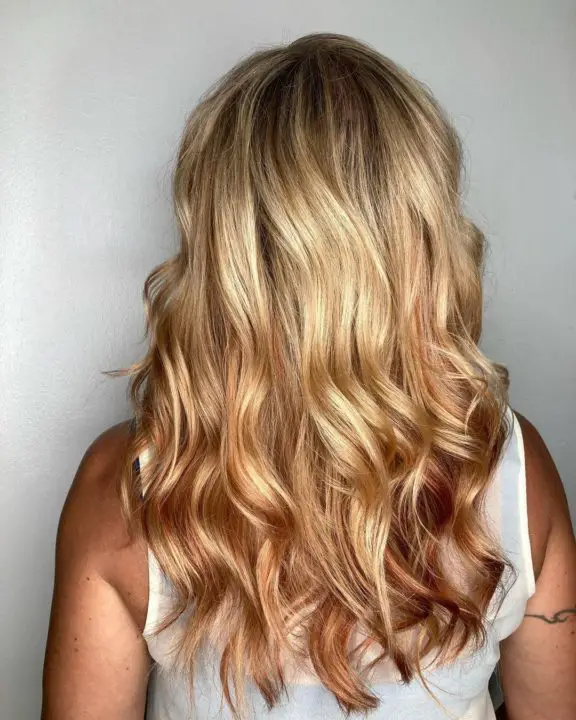 One of the most popular sunsets blonde hair color is becoming the new fad and the number one choice of women. Brown blond with flakes of gold bring warmth and brightness to the hair. It good great in all skin tones and enhances the face quality too.
9. Ashy Gray-Brown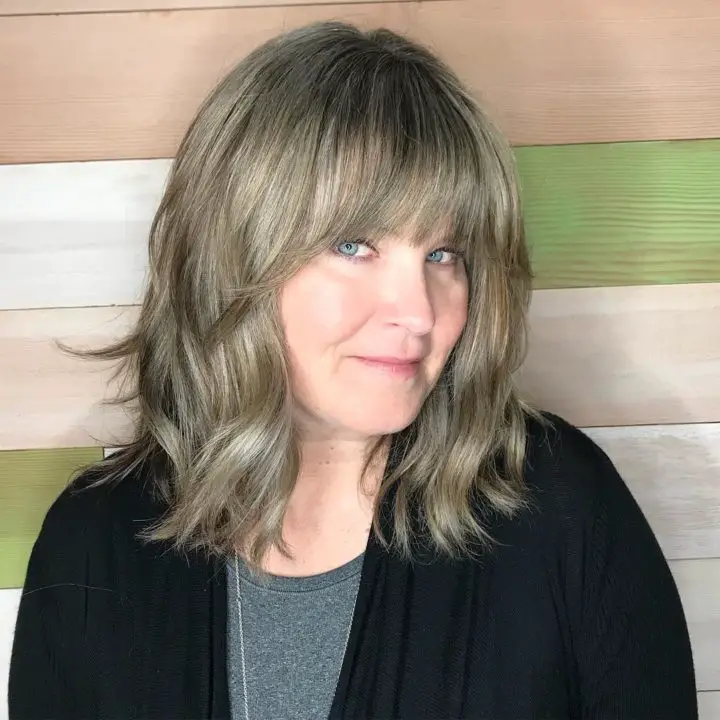 Out of multiple hair colors for women over 50, ash gray-brown is one of the most common and easy to carry. The best part is this color can be customized depending on the skin tone and natural hair color. Make sure you reach out to the best hairstylist to experiment with this shade.
10. Dark Mocha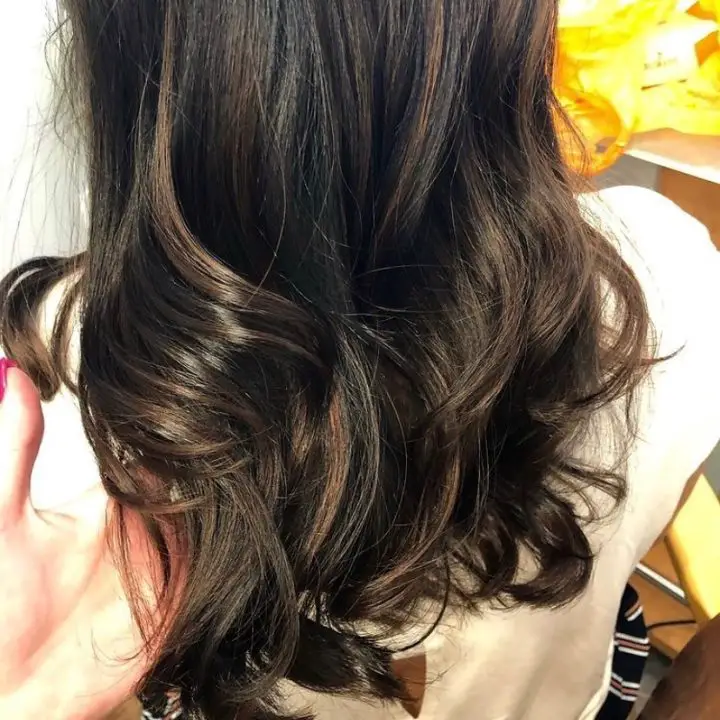 If you have olive or tan skin tone, don't think twice before getting into the goodness of dark chocolate and getting dark mocha hair color. Adding subtle touches of caramel to the ends will make you stand out from the crowd.
11. Strawberry Blonde And White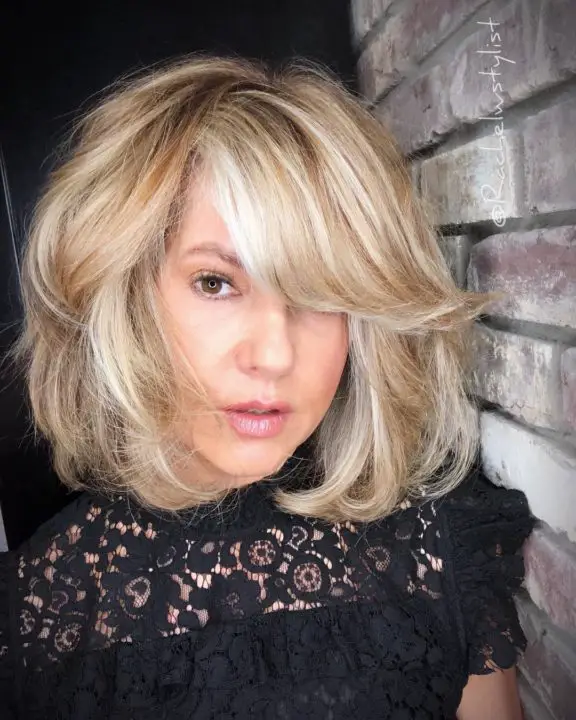 A perfect blend of caramel blonde and white can create magic on any hair. It brings warmth and a sunkissed glow at the same time. You don't want too much makeup when you have perfect hair color, and this is one of them.
12. Ginger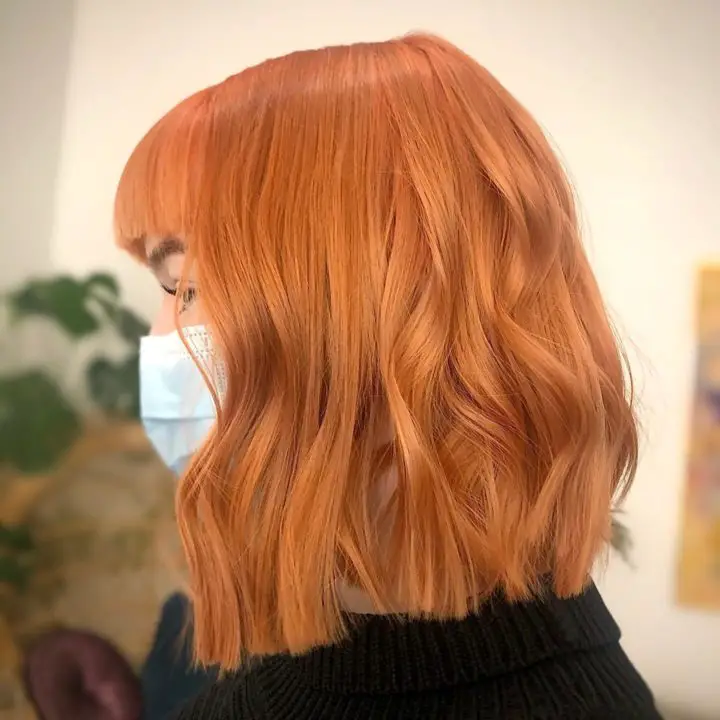 A girlish ginger color is something that every woman over 50 needs once in her life to feel like a little girl all over again. Fading all the dullness and sparking the youthful days, this color is my favorite as it also flatters the skin tone.
13. Champagne Blonde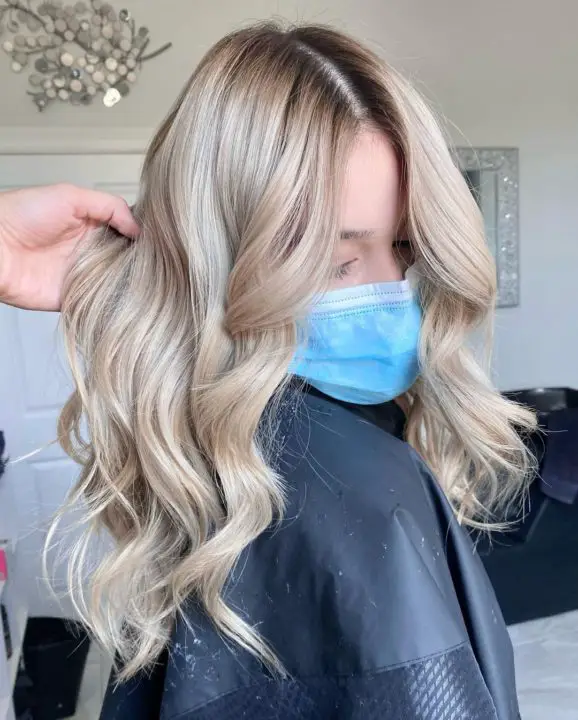 Not your basic platinum, the Champagne Blonde color is smooth and warm. Apart from conjuring up the Goldilocks-inspired tones, this hair color also helps to make your complexion look brighter. Adding softer hues brings charm to this color.
14. Sunkissed Strands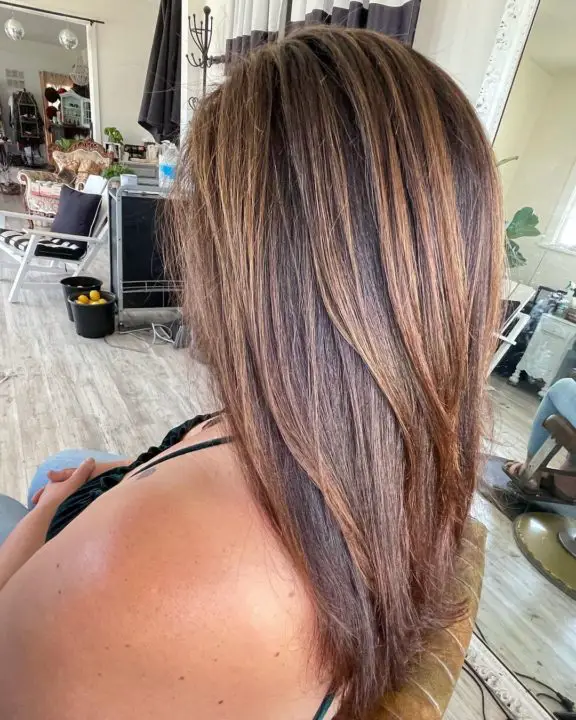 If you are fed up with getting blonde color all the time, it's time to experiment with it by getting some sunkissed strands with golden strokes that hit just at the right spots.
15. Bronzy Chocolate Hair Color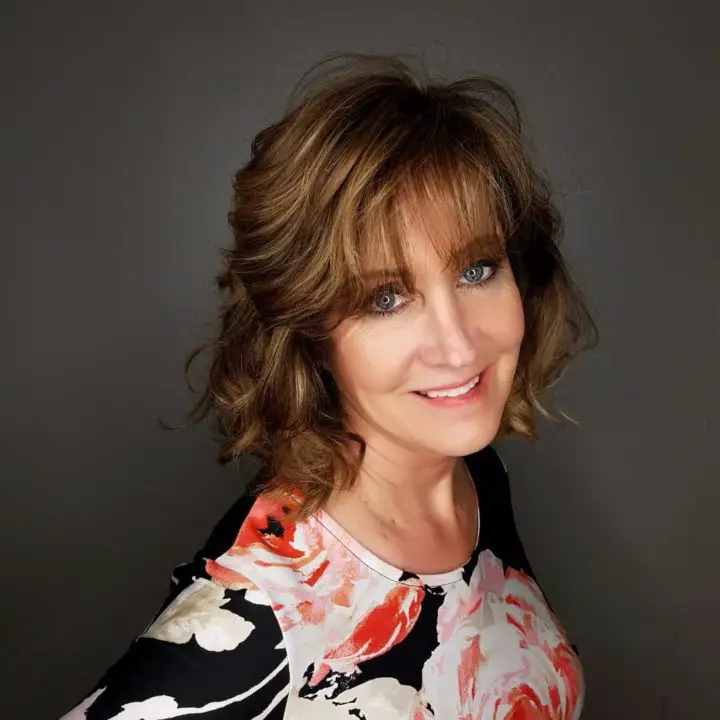 Now one of the colors that all women over 50 would feel most comfortable with is bronzy chocolate hair color. However, be prepared for frequent root touch-ups to attain the warmth of this amazing hair color.
Conclusion
Being fabulous over 50 is the new fad. Even though experiencing the aging transition while your youthful spirit is intact is difficult, you can still look younger with good skincare and hair care regime. At the same time, coloring hair and getting a stylish hairstyle can also make you look younger.
So, embrace this new stage of life and do whatever appeals to you, irrespective of age, to feel good about yourself.
You Might Also Like: